Clinton Global Initiative September 2022 Meeting
New York, NY
President Bill Clinton, Secretary Hillary Rodham Clinton, and Chelsea Clinton invite you to be part of the Clinton Global Initiative's next chapter — one defined by cooperation, progress, and action. For the first time since 2016, we are bringing together global and emerging leaders to take action and address the world's most pressing challenges. To read President Clinton's letter calling on the CGI community to come together again, click here.
---
Featured Participants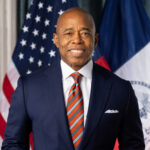 Eric Adams
Mayor, New York City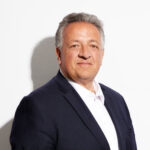 Dr. Noubar Afeyan
Founder and CEO, Flagship Pioneering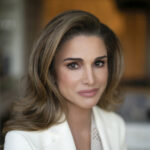 Her Majesty Queen Rania Al Abdullah
Queen of the Hashemite Kingdom of Jordan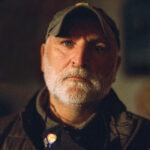 José Andrés
Founder and Chief Feeding Officer, World Central Kitchen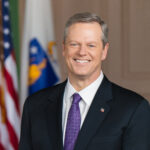 Charlie Baker
Governor, Massachusetts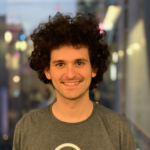 Sam Bankman-Fried
Co-Founder and CEO, FTX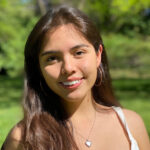 Xiye Bastida
Climate Justice Activist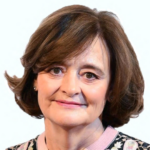 Cherie Blair
Founder, Cherie Blair Foundation for Women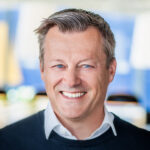 Jesper Brodin
Chairman and CEO, INGKA Holding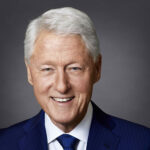 President Bill Clinton
42nd President of the United States; Founder and Board Chair, Clinton Foundation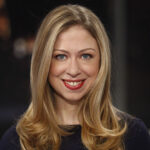 Chelsea Clinton, DPHIL, MPH
Vice Chair, Clinton Foundation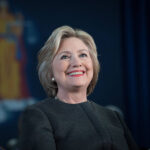 Secretary Hillary Rodham Clinton
Former U.S. Secretary of State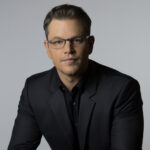 Matt Damon
Co-Founder, Water.org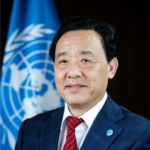 Qu Dongyu
Director-General, Food and Agriculture Organization of the United Nations (FAO)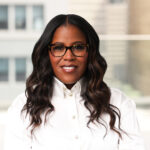 Thasunda Brown Duckett
President and CEO, TIAA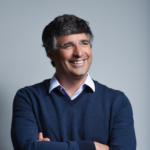 André Esteves
Chairman and Senior Partner, BTG Pactual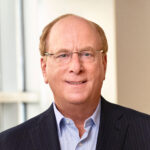 Larry Fink
Chairman and CEO, BlackRock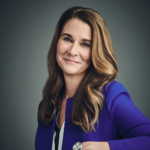 Melinda French Gates
Co-Chair, Bill & Melinda Gates Foundation and Founder, Pivotal Ventures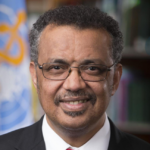 Tedros Adhanom Ghebreyesus
Director-General, World Health Organization (WHO)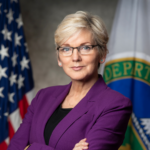 Jennifer Granholm
U.S. Secretary of Energy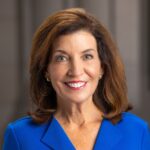 Kathy Hochul
Governor, New York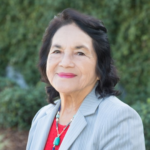 Dolores Huerta
President, Dolores Huerta Foundation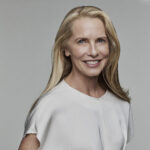 Laurene Powell Jobs
Founder and President, Emerson Collective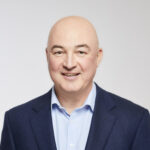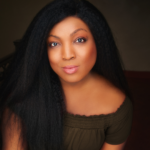 L Morgan Lee
Tony Nominated Actress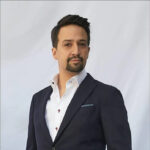 Lin-Manuel Miranda
Award-Winning Songwriter, Actor, Director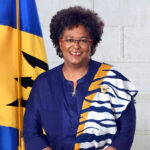 Mia Mottley
Prime Minister, Barbados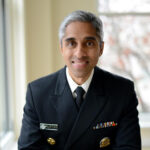 Vivek Murthy
U.S. Surgeon General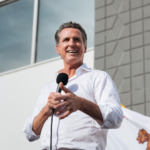 Gavin Newsom
Governor, California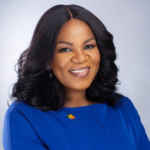 Damilola Ogunbiyi
CEO and Special Representative of the U.N. Secretary-General for Sustainable Energy for All, and Co-Chair of UN-Energy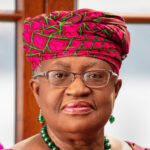 Ngozi Okonjo-Iweala
Director-General, World Trade Organization (WTO)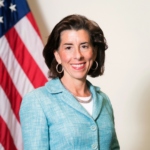 Gina Raimondo
U.S. Secretary of Commerce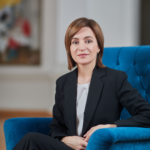 Maia Sandu
President, Republic of Moldova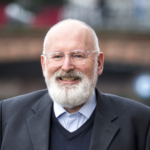 Frans Timmermans
Vice-President of the European Commission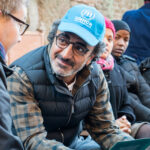 Hamdi Ulukaya
CEO and Founder, Chobani, and Founder, Tent Partnership for Refugees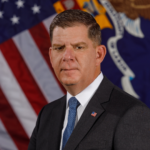 Marty Walsh
U.S. Secretary of Labor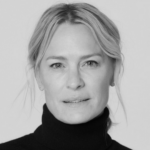 Robin Wright
Actor, Co-Founder Pour Les Femmes Foundation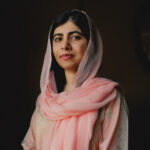 Malala Yousafzai
Activist
---
Training in Overdose Prevention and Naloxone Administration
8:00 am - 9:00 am ET
The U.S. is encountering the worst drug overdose crisis in its history. More than 108,000 people died from an overdose in 2021, with more than two-thirds of the deaths linked to opioids. Naloxone is a life-saving medication that can reverse an opioid overdose and can be administered easily by nearly anyone with minimal instruction. Join this session, facilitated by Rosalind Pichardo, to learn how to recognize and respond to an opioid overdose with naloxone and hear how she has saved more than 1,000 lives with naloxone. A limited amount of Narcan (nasal-spray form of naloxone) will be distributed to those who complete the training. 
This session will explore:  
How to recognize when someone is experiencing an opioid overdose

 

How to respond to an opioid overdose using naloxone

 

How to access naloxone in your own community

 

 
Opening Plenary Session: GETTING UNSTUCK
9:30 am - 11:00 am ET
GETTING UNSTUCK
Since CGI last convened in 2016, the world has dramatically changed. More frequent natural disasters caused by climate change, the largest number of refugees since World War II, and rising inequality in our health and economic systems are just some of the urgent challenges we face as an international community. Even worse, as challenges continue to mount, it feels increasingly harder to break through the gridlock and realize solutions nationally or globally. But for community-based organizations, entrepreneurs, and a new generation of leaders from the frontlines of these challenges, they've had no choice but to rise to the moment to creatively forge solutions and demonstrate that progress is possible. As the public sector, private sector and civil society convene in New York City in person again for the first time in years, the question becomes: how do we break through the challenges and gridlock to make a difference in lives around the world?  
Spotlight Sessions
11:30 am - 1:00 pm ET
THE FUTURE OF HEALTH: HOW WE CAN HORIZON PLAN FOR THE NEXT GLOBAL HEALTH CHALLENGES
The COVID-19 pandemic put immense strain on an already fragile global health system, and new variants show continued gaps in preparation and containment of infectious diseases. The future of health will be marked by a wide range of challenges, including further infectious disease outbreaks and pandemics; increased disability and death from non-communicable diseases; rising hunger and starvation; inequality and lack of equitable access to health care; and environmental effects and lasting conflicts that impact the health of millions of people. Now is the time to focus on how to better prepare for future disease outbreaks and threats to global health. 
This session will explore: 
How can our global health systems be better designed to respond to emerging and worsening challenges?

 

How can governments, businesses, and civil society mobilize for greater investment in global health systems?

 

How can individual actors and organizations take steps to support the health and wellness of their communities in the context of these future threats?

 
BEYOND REPRESENTATION: HOW WE CAN CLOSE THE OWNERSHIP GAP FOR ENTREPRENEURS AND INVESTORS OF COLOR
In the United States, centuries of systemic racial discrimination have locked communities of color out of the tools and opportunities to build generational wealth. These persistent inequities are evident in the country's entrepreneurial and financial landscape – only 2 percent of businesses with employees are Black-owned, and only 6 percent are Latino-owned. Of all U.S. asset management firms – key wealth creators and allocators – those owned by persons of color control just 0.7 percent of U.S.-based assets under management. Despite heightened awareness of bias and calls for equity and justice, the focus has often been on increasing representation in leadership positions instead of enabling more diverse ownership of the businesses and capital that drive the nation's economy. 
This session will explore: 
How do we create pathways to asset building, wealth creation, and ownership for historically excluded communities?

 

How can we work together to identify and break down the greatest systemic barriers that have slowed and prevented asset building and wealth creation?

 

How can we support the growth of asset allocators, fund managers, and entrepreneurs of color?

 
REACHING NET ZERO: HOW WE CAN ACHIEVE THE AMBITIOUS PLEDGES FOR CARBON REDUCTIONS AMID NEW LAWS AND REGULATIONS
With increasingly dire forecasts on climate change, companies across the globe have rushed to commit to net zero carbon emissions. However, pledges are not plans, and – despite this wave of good faith – significant obstacles exist for most organizations to reach their targets, including the limits of re-engineering and the pace of implementation of new technologies. The challenges are made more complex – but also more urgent – with the emergence of new laws and regulations under consideration in Europe and the United States.
This session will explore:
How can companies move past pledges toward actionable plans to achieve net zero targets?
How can organizations navigate the latest regulations around the world, from new proposed rules by the SEC requiring disclosure of emissions and net zero plans to European Climate Law that sets intermediate and long-term emissions goals?
How can organizations adopt new technologies and business models and use more sophisticated tools (like the Science Based Target initiative) to set and achieve ambitious carbon reduction goals?
REVERSING THE GLOBAL SLIDE ON POVERTY: HOW WE CAN SCALE UP PROVEN ANTI-POVERTY SOLUTIONS
The continuing impacts of the COVID-19 pandemic, rising inflation, and the war in Ukraine have exacerbated global poverty levels. According to the World Bank, between 75 and 95 million people are likely to be pushed into extreme poverty this year, reversing decades of progress on global poverty alleviation. In the face of severe loss of income, social protection measures like direct cash transfers, poverty graduation, and cash plus programs have proven extremely effective in providing fast relief to those facing disruption. Strengthening the social protection infrastructure, and pairing immediate poverty relief with long-term strategies, is key to helping the most affected communities rebound and withstand future shocks. 
This session will explore: 
How can governments, businesses, and NGOs work together to implement and scale up evidence-based anti-poverty solutions?

 

How can we make social protection programs more robust and more responsive?

 

How can we leverage data and technology to improve the targeting of anti-poverty interventions so that the most vulnerable are not left behind?

 
Entrepreneurship Greenhouse
12:00 pm - 4:00 pm ET
The Clinton Global Initiative has a long history of supporting innovators and entrepreneurs from around the world aiming to make a positive difference. In its early days, CGI was one of the first promoters of the role of the private sector in developing innovative solutions that could be brought to scale. At CGI's 2022 Meeting, we are launching the CGI Greenhouse, programming designed to support socially-minded entrepreneurs and innovators. 
More than 100 non-profit and for-profit social impact enterprises applied to be a part of this first-ever CGI Entrepreneurship Greenhouse. At CGI's 2022 Meeting, the 19 finalists will present to an audience of potential partners and funders including Fortune 500 companies, large private and corporate foundations, family offices, and impact investors ready to implement their products and services. The CGI Entrepreneurship Greenhouse will not only identify opportunities to build out these social impact programs, but also provide operational support and opportunities to showcase their work throughout the meeting. 
Spotlight Session
1:00 pm - 2:30 pm ET
THE PUBLIC HEALTH CRISIS WE CAN NO LONGER IGNORE: HOW WE CAN WORK TOGETHER TO PREVENT OVERDOSE DEATHS
With economic upheaval, stresses on public health infrastructure, and the COVID-19 pandemic creating gaps in communities' support systems, people with substance use disorders are facing tougher struggles, and deaths due to drugs, alcohol, and suicide have reached record highs in the United States. As this problem has worsened, well-intentioned but siloed efforts to address addiction and overdose have led to disjointed approaches. However, glimmers of hope have begun to emerge in local communities as police, fire, and EMS respond to overdoses with mental health and addiction counselors in tow; peer recovery coaches proactively engage people in emergency rooms; and workplaces become "recovery friendly." Across a variety of sectors, a reckoning has begun – the realization that they cannot solve these challenges on their own.  
This session will explore:  
How can we create a comprehensive continuum of care that includes prevention, treatment, recovery, harm reduction

,

and mental health support?

 

How can we develop policies to address substance use disorders that bring together resources from across sectors? 

 

How can we create, replicate, and scale partnerships across health care, public health, law enforcement, and community support organizations?

 
Spotlight Sessions
2:30 pm - 4:00 pm ET
A PIVOTAL WINDOW FOR REPRODUCTIVE AND MATERNAL HEALTH: HOW WE CAN LEAD THE VANGUARD FOR AVAILABILITY, AGENCY, AND ACCESS
This is a critical moment for reproductive and maternal health around the world. In recent years, preventable maternal deaths have increased; global resources devoted to comprehensive reproductive and maternal health have remained woefully inadequate; and access to these critical services is increasingly being threatened and outright curtailed. The recent U.S. Supreme Court decision was a massive setback to reproductive rights and the world is watching to see what will happen next. The pandemic, climate change, and humanitarian crises are worsening already massive inequities that threaten the health and well-being of people around the world. Despite the challenges, partnerships across the private sector, civil society, government, and the advocacy community can lead the vanguard with solutions centered on clinical innovation, policy change, and shifting culture. 
This session will explore: 
How can we accelerate solutions to improve maternal and reproductive health, including new technologies, policies, and service delivery?

 

How can we address pressing global challenges, such as climate change and food insecurity, in ways that recognize the impact on maternal and reproductive health?

 

How do we develop cross-sector partnerships to accelerate progress toward achieving comprehensive maternal and reproductive health, access, and rights?

 
A FAST AND FAIR CLEAN ENERGY TRANSITION: HOW WE CAN UNLOCK CAPITAL FOR CLIMATE MITIGATION IN AN EQUITABLE AND JUST WAY
To reach net zero global emissions by 2050 and avert the worst impacts of climate change, the world will need to deploy clean energy technologies much more rapidly. This will require a massive surge in public and private investment across mature, clean technologies and early-stage and breakthrough solutions. Support for clean energy innovation and transition is especially critical for emerging and developing economies as they try to reconcile poverty alleviation and economic growth with global decarbonization goals. Proven strategies – from investment in local research and innovation to knowledge and technology transfer – can help countries advance cleantech solutions tailored to their specific needs and take the lead in determining their own energy future. 
This session will explore: 
How can the public and private sectors work together to unlock capital for innovation and create markets for new clean technologies and businesses?

 

How can we fund and strengthen local energy innovation ecosystems in emerging and developing economies?

 

How can we center equity and justice in deep decarbonization efforts?

 
PHILANTHROPY MEETING THE MOMENT: HOW WE CAN TRANSFORM GIVING AND GRANTMAKING FOR EQUITY, JUSTICE, AND IMPACT
Since 2020, the global philanthropic community has faced urgent, intersecting needs at a level never before seen. An ongoing pandemic, increasing health and wealth disparities, an urgent reckoning of racial injustices, a worsening global refugee crisis, and worldwide conflicts have all demanded bolder action from funders and forced the philanthropic sector to reckon with questions of its effectiveness, legitimacy, and role in reinforcing structural inequalities. Grantmaking models centered on justice, participation, and trust can help address the inherent power imbalance in the donor-grantee relationship and shift agency to the communities served. 
This session will explore: 
How can philanthropic actors assess their efforts to avoid reinforcing unjust systems?

 

How do trust-based philanthropy and participatory philanthropy work in practice, and what are the implications for donors and grantees?

 

How can these approaches be reconciled with other models like strategic philanthropy or venture philanthropy?

 
AN EQUITABLE RECOVERY: HOW WE CAN SUPPORT UNDERSERVED ENTREPRENEURS AND SMALL BUSINESSES
The pandemic has had a devastating impact on small businesses, especially in underserved and underrepresented communities. These populations are already constrained by limited access to capital, lower digital connectivity, and weaker entrepreneurial infrastructure. According to a recent Global Entrepreneurship Monitor survey, women-owned businesses around the world were 20 percent more likely to report a closure due to the pandemic. In the United States, minority-owned businesses also suffered temporary or permanent closures at disproportionately higher rates. However, there are promising signs of entrepreneurial vitality and innovation. The pandemic accelerated the adoption of digital technologies by small businesses, and new business formation is surging, particularly in the United States, where online microbusinesses are booming, fueled by women and people of color. 
This session will explore: 
How can we expand access to flexible working capital for entrepreneurs and small businesses facing entrenched gender, racial, and geographic disparities?

 

How can we leverage fintech and alternative investment models like revenue-based investing or profit-sharing to spur a more equitable recovery?

 

How can we strengthen entrepreneurial ecosystems in underserved geographies?

 
Plenary Session: "ONCE AND FOR ALL"
4:30 pm - 6:00 pm ET
"ONCE AND FOR ALL"
After decades of progress for women around the globe, there has been a stark reversal of this trend in recent years. Governments around the globe are rolling back rights once taken for granted. Global crises – from the COVID-19 pandemic to climate change – are landing disproportionately on women, in particular women of color and LGBTQ+ communities, and jeopardizing shared gains in economic prosperity and social stability.  
Although these setbacks are real, collective action can prevent them from becoming permanent. There are more tools and opportunities than ever before for women across the globe to access education. Studies show women are outperforming men in the classroom, and businesses recognize that their talent pool is increasingly female. Women are gaining roles in leadership positions, while women-owned businesses receive more investment than ever before. Yet critical work remains to restore and advance this progress, with actions for all to contribute. This session will explore how a new wave of female leadership is poised to fight these threats to everyone's rights and prosperity, and, once and for all, codify a world where women's rights are human rights. 
SOCIAL RECEPTION
6:00 pm - 7:30 pm ET
Breakfast Sessions
8:00 am - 9:00 am ET
THE IMPLICATIONS OF CLIMATE CHANGE: HOW WE CAN SUPPORT YOUNG CHILDREN'S HEALTHY DEVELOPMENT
STILL UNFINISHED BUSINESS: HOW WE CAN IMPROVE ECONOMIC OUTCOMES FOR WOMEN
The COVID-19 pandemic magnified existing gender inequalities at work and at home. Women were especially vulnerable to employment and income losses and the increasing burden of unpaid work, threatening to reverse decades of progress expanding women's economic opportunity. The digital gender gap, which has barely improved over the last decade, has further hindered women's ability to acquire skills and access online employment and financial services. Closing the gaps between men and women in the workplace could increase the global GDP by 26 percent, benefiting both advanced and developing countries, and many of the tools needed to build inclusive economies exist. This session will discuss actions to support gender parity, including policies and programs that support women's employment, leadership opportunities, recognition of unpaid work, and efforts to close the digital gender divide.  
This session will explore: 
How can we reduce the gender imbalance in unpaid work to support those who need care and those who provide care—from fiscal policies that support employment and protect incomes to family-friendly childcare and flexible work policies? 

 

How do we scale progress in key areas, including financial and digital inclusion, women's leadership and representation, and pay parity? 

 

How do other interventions in gender equality—including addressing girls' education, violence against women, and maternal health—improve economic outcomes for women?

 
TRAINING IN OVERDOSE PREVENTION AND NALOXONE ADMINISTRATION
The U.S. is encountering the worst drug overdose crisis in its history. More than 108,000 people died from an overdose in 2021, with more than two-thirds of the deaths linked to opioids. Naloxone is a life-saving medication that can reverse an opioid overdose and can be administered easily by nearly anyone with minimal instruction. Join this session, facilitated by Rosalind Pichardo, to learn how to recognize and respond to an opioid overdose with naloxone and hear how she has saved more than 1,000 lives with naloxone. A limited amount of Narcan (nasal-spray form of naloxone) will be distributed to those who complete the training. 
This session will explore:  
How to recognize when someone is experiencing an opioid overdose

 

How to respond to an opioid overdose using naloxone

 

How to access naloxone in your own community

 

 
Plenary Session: "HOME"
9:30 am - 11:00 am ET
"HOME"
Today, 1 in every 95 people around the world has been forced to leave their homes – the highest number on record – due to political persecution, conflict, violence, and climate change. For many others, natural disasters and a lack of housing and public services threaten their ability to stay rooted in their communities. While these trends present both short- and long-term challenges, it prompts an important question – what does it mean to be at "home"?  
In this plenary session, speakers will explore how to foster community and belonging in an increasingly unstable world.  
Spotlight Sessions
11:30 am - 1:00 pm ET
COMMUNITIES LEADING THE WAY ON PUBLIC HEALTH: HOW WE CAN CENTER LOCAL HEALTH INFRASTRUCTURE IN VACCINE DEVELOPMENT AND GLOBAL HEALTH INVESTMENTS
There has never been a more critical moment for local development in public health, as the COVID-19 pandemic has underscored the importance of a strong local health care workforce, investment in local manufacturing, research and development, and production of medicines and vaccines. According to the Foresight Africa 2022 report, less than 1 percent of all vaccines used in Africa are locally produced, demonstrating the continent's vulnerability and dependence on foreign supplies. However, governments and allies are beginning to rally around regional initiatives that provide critical local investment and revert control of these health systems to the communities themselves. 
This session will explore: 
How can organizations support investments in localized health care infrastructure?

 

How can the public and private sectors work together to reduce reliance on imports of vaccines and strengthen localized manufacturing of vaccines?

 

How can best practices be shared across communities while not imposed in a top-down approach?

 
CITIES AT THE CENTER: HOW WE CAN FIND NEW OPPORTUNITIES FOR INCLUSION AT THE NEXUS OF CLIMATE CHANGE, ECONOMIC GROWTH, AND THE REFUGEE CRISIS
More than half of the world's population currently lives in cities and urban centers, including more than 60 percent of the global refugee population and 80 percent of internally displaced persons. These numbers have increased considerably in recent years, in what the United Nations Population Fund describes as the largest wave of urban growth in history. This growth is expected to continue with greater access to good jobs and innovations in urban living; as well as the effects of climate change, global conflicts and violence. This poses significant challenges, but has also prompted city leaders around the world to pioneer innovative solutions through more affordable housing, efforts to abate air pollution and create low emission zones, and further investments in renewable energy and public transit. The need for inclusive, equitable, and resilient cities is greater than ever. 
This session will explore:   
How can cities around the world work together, and learn from one another, to address the equity and inclusion challenges of growing urban centers?

 

How can we address historic inequity as we redefine cities' services, infrastructure, affordable housing and physical spaces?

 

How can cities continue to support the growth of entrepreneurial ecosystems that provide employment and business opportunities to historically underserved communities and more recent arrivals like refugees and displaced individuals?

 
REAL SOCIAL IMPACT: HOW WE CAN MEASURE AND MAKE PROGRESS ON THE 'S' IN ESG
Environmental, Social, and Governance (ESG) standards have become a critical tool for investors, employees, and customers to hold companies accountable for sustainability and social responsibility. They indicate the strength of a company's management and probability of long-term financial success, and companies have an incentive to bolster their performance on these metrics. However, there is often uncertainty around how, in practice, we measure corporate social responsibility – the 'S' in ESG. Amid this uncertainty, organizations continue to look for opportunities to strengthen their practices and improve their social impact using whatever tools or measures are accessible to them. 
This session will explore: 
How can government and civil society work with the business community to define and achieve social improvement targets?

 

How can organizations broaden diversity among vendors and improve the transparency of their supply chains?

 

How can each organization in attendance take specific actions to strengthen their social practices?

 
THE FOOD CRISIS AND THE THREAT OF GLOBAL DESTABILIZATION: HOW WE CAN TAKE URGENT AND SUSTAINABLE ACTION TO ADDRESS FOOD INSECURITY
First came the historic drought in Africa, China, and Europe, exacerbated by global warming and lowering crop yields. Then came a global pandemic, disrupting the global supply chain of critical agricultural trade. The war in Ukraine followed with two consequences: the cost of oil has doubled prices for fertilizer, and a blockade of Ukraine's grain has reduced supplies to Africa, the Middle East, and Asia by half. As a result of these issues, more than 276 million people around the world are at risk of acute food insecurity. This number is twice as high as it was three years ago, leading to what the World Food Program is calling a "hunger catastrophe." As global supply chains and traditional farming practices have been increasingly disrupted by the effects of climate change and geopolitical events, there are urgent needs to adopt climate-smart, regenerative, and indigenous agricultural practices around the world and to help create equitable and sustainable access to nutritious food. 
This session will explore: 
How can we partner with and elevate traditional agricultural practices to respond to the urgent hunger crisis?

 

How can local and global food systems be strengthened and work collaboratively to adapt to the effects of climate change?

 

How can we work to prioritize equity and nutrition as we safeguard sustainable access to food?

 
Story Studio
12:00 pm - 4:00 pm ET
President Clinton often speaks about how storytelling has been critical to his personal journey: "Growing up in Arkansas just after World War II in a family that didn't have a lot of money, most of our entertainment revolved around storytelling. Listening to my relatives and neighbors tell stories showed me that everyone has a story, and that everyone's story has value. When I got into politics, I always thought that the main point of my work was to give people a chance to have better stories. And after I left office, that same purpose led me to start the Clinton Foundation." 
Building on President Clinton's ability to harness the power of storytelling, Story Studio seeks to use stories to ignite future action within the CGI community. Set in a more informal and relaxed space, the Story Studio cultivates a unique opportunity to hear inspirational stories from trailblazers, gridlock busters, innovators, and those on the frontlines of our biggest common challenges. Attendees at CGI's 2022 Meeting are invited to join these Story Studio sessions to hear the experiences and personal journeys that illuminate the complex challenges we face and the solutions and actions we strive to take. 
Hult Prize Global Finals
1:00 pm - 4:00 pm ET
The Clinton Global Initiative is proud to host the Global Finals of the 2022 Hult Prize. Through their year-long social entrepreneurship competition, more than 100,000 young people in 120 countries work to create high-impact startups that address the annual Call to Action in alignment with the United Nations Sustainable Development Goals. The 2022 topic is Getting the World Back to Work, where students are challenged to develop businesses that will provide employment for at least 2,000 people by 2024. The six finalists will pitch their businesses to a panel of expert judges, and the winning team will receives $1M USD in funding to make their idea a reality.   
Spotlight Sessions
2:30 pm - 4:00 pm ET
THE MENTAL WELL-BEING OF THE NEXT GENERATION: HOW WE CAN SUPPORT YOUNG PEOPLE'S MENTAL HEALTH AMID MULTIPLE EXISTENTIAL THREATS
The COVID-19 pandemic has exacerbated an existing mental health crisis, particularly among children and young people. The emergence of "climate anxiety," new and ongoing international conflicts, and widespread use of technology have added to the stressors impacting our youth across the globe. A study last year estimated that one in seven children and adolescents in sub-Saharan Africa have experienced significant psychological challenges, and almost 10 percent qualify for a psychiatric diagnosis. Overdose rates among teens in the United States are on the rise. Youth are facing cultural and infrastructural challenges – from stigma in seeking help to barriers in accessing support – in finding the tools and treatment they need. 
This session will explore: 
How can organizations take action to directly support the mental health of young people in their communities and around the world?

 

How can we develop and implement effective models for delivering mental health care in schools, clinics, and community settings?

 

How can we leverage technology – which has exacerbated much of the mental health crisis among today's youth – to reduce stigma and give youth easier access to support and treatment?

 
EDUCATION ON THE MOVE: HOW WE CAN HARNESS A SHIFT TO ONLINE LEARNING TO REDUCE DISPARITIES IN ACCESS TO EDUCATION
The pandemic has made it more difficult for many around the globe to access learning – from restrictions in schools to families confronting urgent needs at home. However, the recent transition to online learning has also presented us with tools to reimagine the future of learning. Teaching and learning are increasingly happening on the move and outside of physical classrooms – whether due to COVID-19, forced migration, climate disasters, or other crises. Innovative approaches have brought remote learning to refugee camps via text message and radio, expanded access to education technology in rural America, and brought reading materials to everyday environments to encourage parents of young children to talk, read, and sing to promote brain development. The last several years have demonstrated that education does not exist in a vacuum but within a broader context informed by the trauma and disruption of the past few years. 
This session will explore: 
How can we continue to move toward more adaptable, mobile education and meet students and teachers where they are?

 

How can we advocate for these efforts to include historically excluded communities?

 

How can we emphasize mental health and well-being in virtual and in-person learning?

 
THE CLIMATE CRISIS WE'RE ALREADY IN: HOW WE CAN ACCELERATE ADAPTATION TO A CHANGING CLIMATE
As the impacts of climate change worsen, accelerating climate adaptation strategies to the same levels of mitigation has become more urgent and will require increased investment. The Global Commission on Adaptation estimates that investing $1.8 trillion in climate adaptation from 2020 to 2030 could generate $7.1 trillion in total net benefits – in avoided losses, lower risks and improved economic benefits, and social and environmental benefits such as improved biodiversity and cleaner air and water. Climate adaptation measures protect the most vulnerable communities and ecosystems, and make companies more resilient to climate-related environmental and economic shocks. 
This session will explore: 
How can we identify and accelerate the most critical adaptation strategies – from early warning systems and resilient infrastructure to climate-smart agriculture and mangrove and water protection – across different communities and countries?

 

How can companies prepare for the impacts of climate change on their businesses, including supply-chain breakdowns, employee migrations, and increases in diseases?

 

How can we increase the financing available, so these efforts are not competing for resources with climate mitigation strategies?

 
Closing Plenary Session: TAKING ACTION TOGETHER
4:30 pm - 6:00 pm ET
TAKING ACTION TOGETHER
The CGI community is united in its commitment to taking action together. Over the course of the year ahead, there is an opportunity for our actions to not only help address the global challenges we face today, such as rising health and economic disparities, but also to lay the groundwork for a reimagined spirit of partnership and action that is more diverse, equitable, and inclusive than ever before. If the challenges of the past and the last several years of the COVID-19 pandemic have taught us anything, it's that we are better when we work together, we are more resilient when we support all our community members, and we are most effective when we coordinate and disburse our shared resources. As we go forward to take action, the question becomes: how do we affirm our common humanity, develop deep and cross-cutting partnerships, and center the lived experiences of those on the frontlines of our global challenges at the heart of our collective work?