The Clinton Global Initiative University sets the stage for

international

connections

that lead to

community

action.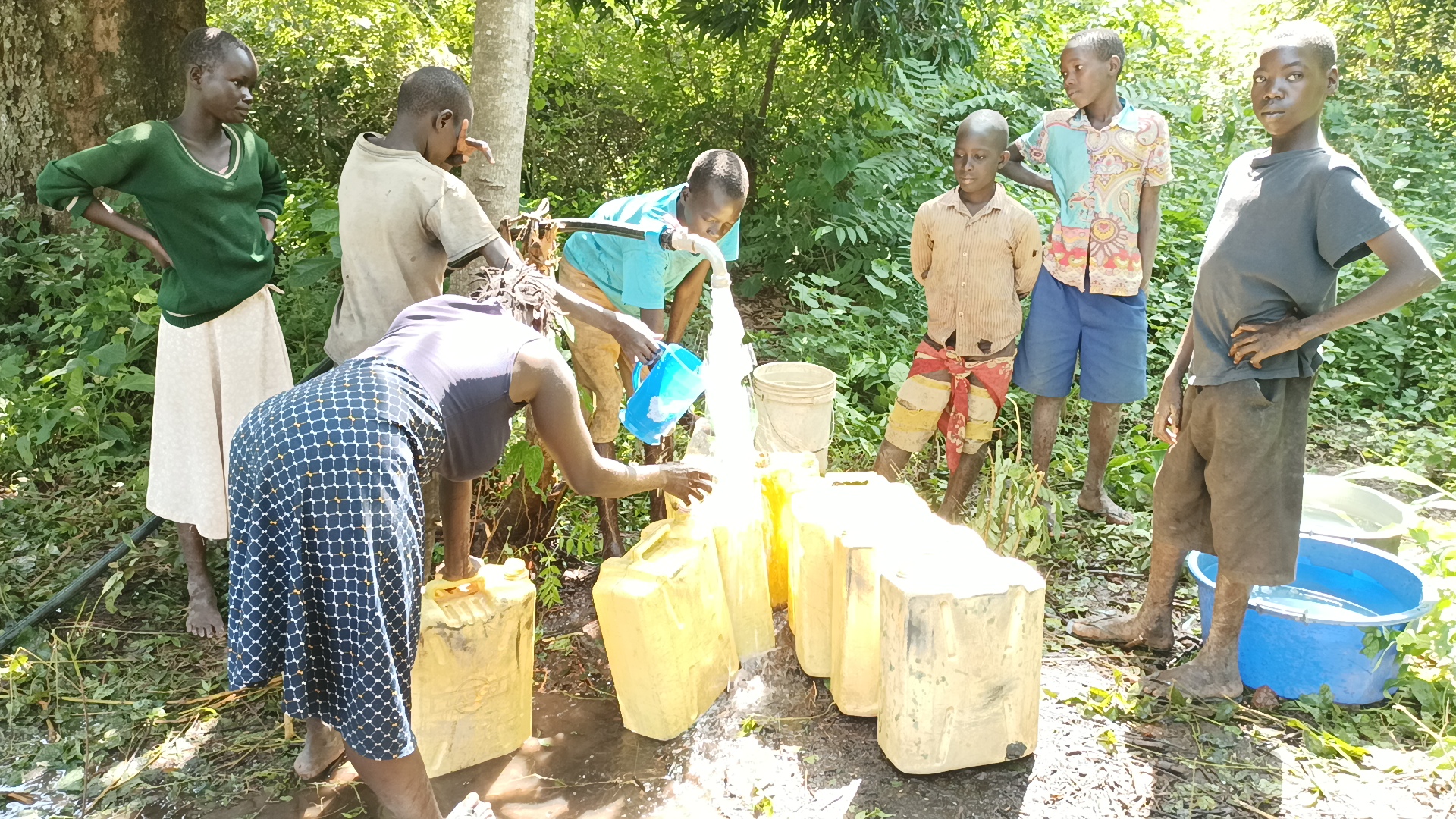 At the start of the COVID-19 pandemic, water for sanitation and cleaning was essential to stopping the spread of the virus. But as Andrew Auruku – founder of Youth and Women for Opportunities Uganda – looked about his rural community, clean accessible water was nowhere to be found.  
So, he made a call to his long-time Clinton Global Initiative University (CGI U) mentor and friend, Dr. Adriano Schneider, Ph.D., and together, the pair made a plan on how to provide assistance to a community in need. 
Through Adriano's mentorship, Andrew got connected with James Leitner, founder and executive director of MissionCleanWater, and together, they introduced portable, clean water solutions to rural communities across Uganda. Since the height of the COVID-19 pandemic, Andrew and MissionCleanWater have connected more than 35,000 people to accessible portable water. From this long-distance mentorship, thousands of residents now have access to clean drinking water. And it all started with CGI U.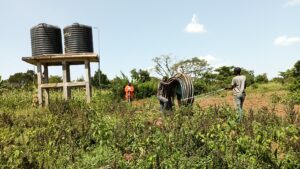 Andrew and Adriano met at the CGI U 2018 Annual Meeting hosted by the University of Chicago. Founded by President Bill Clinton in 2007, CGI U is a community of student leaders and mentors who are taking action together on pressing challenges in communities and campuses across the world. Students develop Commitments to Action™ – specific, measurable programs that address urgent challenges. Since 2007, more than 11,800 university students from more than 160 countries and 1,800 institutions of higher education have turned their ideas into action through the Clinton Global Initiative (CGI) model, launching over 8,000 Commitments to Action through CGI U.  
Andrew's 2018 CGI U Commitment to Action project focused on helping young girls and women access HIV testing. As a researcher for infectious diseases, Andrew was paired with Adriano, a Brazilian-born CGI U mentor who'd previously worked on the Zika virus epidemic response.  
"He was an interesting character to say the least," Adriano said. "Andrew knows what he wants. We created a bond because we have similar personalities even though we come from different countries." 
For Andrew, he said he felt "very curious when I met Adriano. I wanted someone to unpack full potential in me. And I was always engaging Adriano to see potential in me and unpack it out of me. So I kept on pushing, asking questions curiously. I was trying to find entry points to knock at Adriano's heart and also unpack it."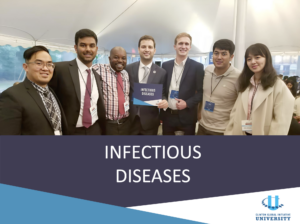 When Andrew returned to Uganda, he and Adriano's mentorship continued to flourish despite their distance and differing time zones. They exchanged ideas on baseline research, grant proposals, and how to translate those challenges into opportunities. Adriano would always give feedback, challenge Andrew's thinking "without the box", or inspire him to think in a different direction entirely. Adriano also introduced Andrew to his community of colleagues, like a researcher studying malaria in Sudan. Together, they laid the foundation for a multi-country project between Sudan and Uganda.  
Through Adriano's mentorship, Andrew has been able to expand his clean water access program, leaving a huge impact on his community in Soroti and surrounding areas. He's creating water access for communities who've never had it before and bringing water to vital institutions like hospitals, schools, and emerging trading centers in the community. 
"I will have a huge impact on my community out of a product of an intimate relationship that started as a mentor and a mentee relationship. That, now, is going to give a ripple effect to benefit thousands of my people," Andrew said. "I learned a lot from Adriano as a person. He built a capacity in me. He created me! But versatility in my thinking is what I learned from Adriano. And it transformed my Commitment to Action in real time." 
One of the core tenets of President Clinton's lifetime of public service has been community; no one makes a difference in the world alone. And through CGI U, Andrew has gained access to a community of bold and driven leaders who share his will to make a difference. This March, the CGI U 2023 Annual Meeting will bring together a new generation of student leaders to make new commitments focused on addressing climate change, protecting reproductive rights for girls and women, defending human rights, and so much more.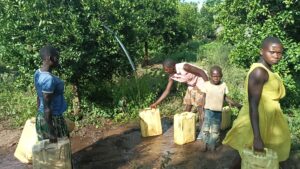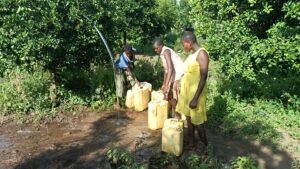 Today, Adriano is more than a mentor; he's family. This past October, when Andrew and his wife gave birth to a baby boy, Andrew chose a name that represents love, charity, and transformation – Adriano Schneider – "so that maybe in the future they are like the name bearers," Andrew said. "I envision that he takes Adriano's roots, thinks like him, be like him, lovable like him, charitable like him." 
This year's CGI U cohort is sure to make impactful connections at the upcoming 2023 Annual Meeting, hosted by Vanderbilt University in Nashville, March 3-5. Even against time and distance, Andrew will always have community with CGI U.  
"I benefited from a huge long-term network of the alumni of CGI U who have continued to post opportunities like funds, job opportunities, meetings, conferences, and opportunities to learn more," he said. "So, I see CGI U as a game-changer for me. I mean, of all the meetings I've attended in my lifetime, the one that has potentially transformed me the most has been CGI U."