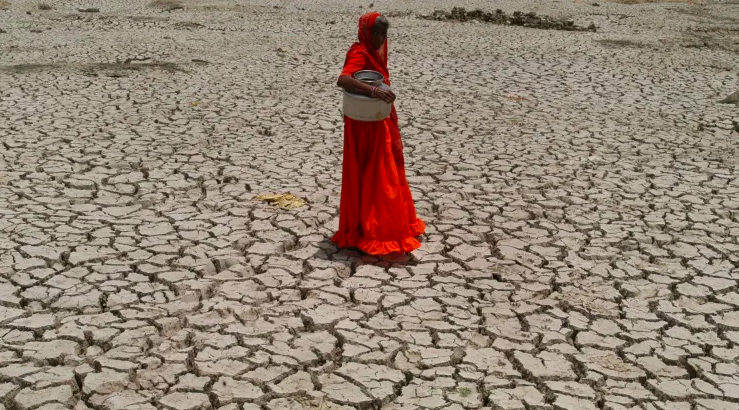 This article originally appeared in CNBC on March 9, 2023.
India's rural women are bearing the brunt of climate related shocks like severe drought and extreme weather events, which are drastically affecting their daily livelihoods.
Climate change is fast emerging as "a massive issue," said Megha Desai, president of the Desai Foundation in India, a public foundation aiming to elevate the health and livelihood of women, especially those living in rural communities.
Every organization that works in rural India "has seen their constituents feel the direct and immediate impact of climate change," said Desai, who has helped to expand the mission's work to around 2,500 villages across eight states.
"Whether it be from being displaced, experiencing drought, or from crops drying up and not having access to running water — women are bearing the brunt of these issues," she told CNBC.
A United Nations report last year highlighted that women are more vulnerable than men to the adverse impact of climate change.
"Extreme weather events due to climate change disproportionately affect women and girls and their ability to perform their everyday tasks, which partly explains why some girls are forced to drop out of school," the report said.
Clinton's climate fund in India
In a recent trip to India, former U.S. Secretary of State Hillary Clinton highlighted that climate change, particularly "the impact of extreme heat," was hurting women workers at the salt pans.
Clinton travelled to the salt pans of Gujarat in February, spread across the Little Rann of Kutch in Surendranagar district which is mostly desert land, where roughly 70% of India's total salt production comes.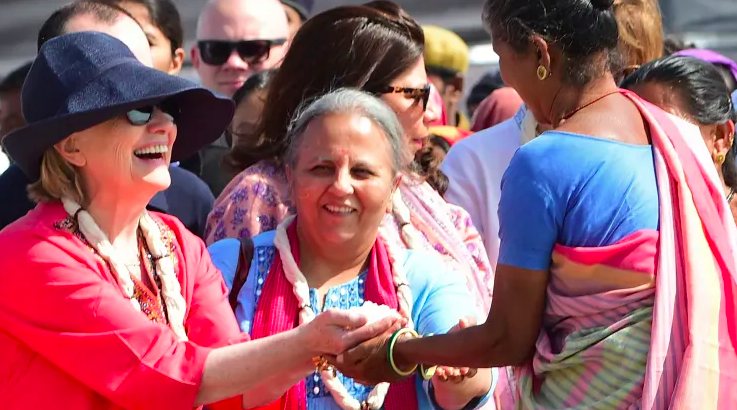 "I went about three and a half hours by car to visit the salt marshes, to meet with women who were harvesting salt. And some of them are the seventh generation in their family who have done this very hard work," Clinton told a townhall.
"I was talking with women construction workers. In the heat that you've been having — over 120 plus degrees [Fahrenheit], they cannot hold the tools," said Clinton.
"You can understand that the tools are burning up. We need creative ways to try to build and invent new tools that will not be as prone to overheating."
As part of the Clinton Global Initiative, the former first lady announced a $50 million Global Climate Resilience Fund, in partnership with the Self Employed Women's Association, the largest women trade union in India.
The climate fund will allow women and communities to fight climate change and help provide new livelihood resources and education, said Clinton.
The Desai Foundation has also partnered with SEWA and CGI on the climate fund. To help mitigate the problem, the foundation is providing reskilling courses so that women can purse new jobs in areas like banking and entrepreneurship, in four states in rural India.
Urban-rural divide
The climate issue is emblematic of the deeper challenges facing India's women, said Desai, who highlighted the stark difference in gender progress between urban and rural areas of the country.
"Those in the cities kind of forget about rural India and don't bring them along in their plans for women advancement," she said, pointing out that "nearly 70% of the population still lives in rural communities."
"That's one of the biggest hurdle — the urban-rural divide," Desai noted. "We still have a long way to go in bringing running water to many of these communities." Having access to clean water makes a huge difference in tackling the overall health issues for rural women, she added.
In the latest economic survey released in February, the government said rural women were increasingly participating in economic activity.
Data from the Ministry of Finance highlighted a noticeable rise in rural female labor force participation rate — from 19.7% in 2018-2019, compared to 27.7% in 2020-2021.
The trend was seen as "a positive development on the gender aspect of employment, which could be attributable to rising rural amenities freeing up women's time, and high agricultural growth over the years," economic survey noted.
Government schemes and policies have helped rural women, said Akanksha Khullar, a visiting fellow with the Observer Research Foundation in New Delhi. As a result, many now "feel empowered to step out of their houses, run businesses and have access to services such as bathrooms and clean water."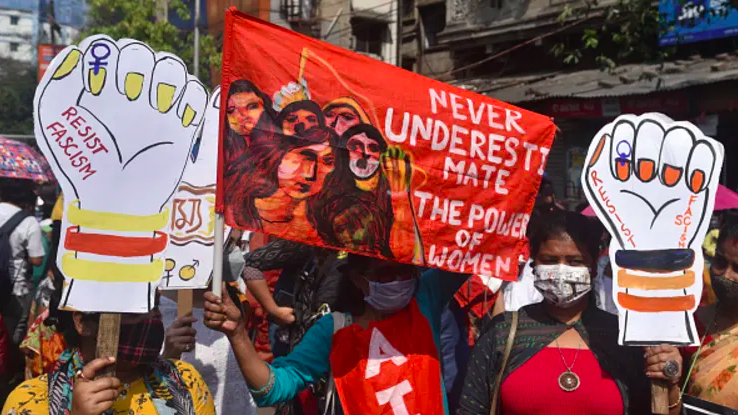 Still, "the urban-rural divide exists," noted Khullar, who also serves as an assistant manager at the ministry of women and child development at Invest India.
"Things are changing, but at a very slow pace. If this is rectified, then yes, India will outperform in the gender equality indexes," she added.
Gender discrimination
Last September, Oxfam India released its latest "India Discrimination report 2022," which revealed gender-based discrimination was extremely high in all categories of employment — in both rural and urban areas of the country.
The report was based on the government's data on employment and labor from 2004 to 2020.
"In simple terms, this means that the employment status of women does not depend on their educational qualifications. This leads to the alarming result emerging from a mathematical model that gender discrimination is almost total in the country," said Oxfam India.
"It is thus patriarchy that makes a large segment of women, who have the same or even higher qualifications as compared to men, stay outside employment, and this has shown no improvement over time," the report noted.
Oxfam India called on the government to actively enforce effective measures for the protection and right to equal wages and work for all women.
The most pressing problem for India is the "patriarchal structures and discriminatory institutions that have persisted and only exaggerated during the pandemic," said Khullar.
The "supremacist masculine culture" needs to change to achieve any progress in gender parity, she added.
"Bringing women to the forefront to increase the numbers is not enough — the add-and-stir approach is now too old," she said. "These women whether in urban or rural India instead, need to be provided with the adequate tools, which will help in their advancement."
Touring with Clinton as she visited the salt pans, Reema Nanavaty, director general from India's largest women trade union SEWA, shared a similar sentiment. Women just want to work in an environment where they are treated with respect and dignity, she said.
"The poor do not want charity,. That's the biggest lesson we have learnt in our last five decades. All they need is an enabling environment."