This World Toilet Day, members of the CGI community are working to increase access to safe water, sanitation, and hygiene by raising awareness, addressing finance gaps, and sharing training and supplies in local communities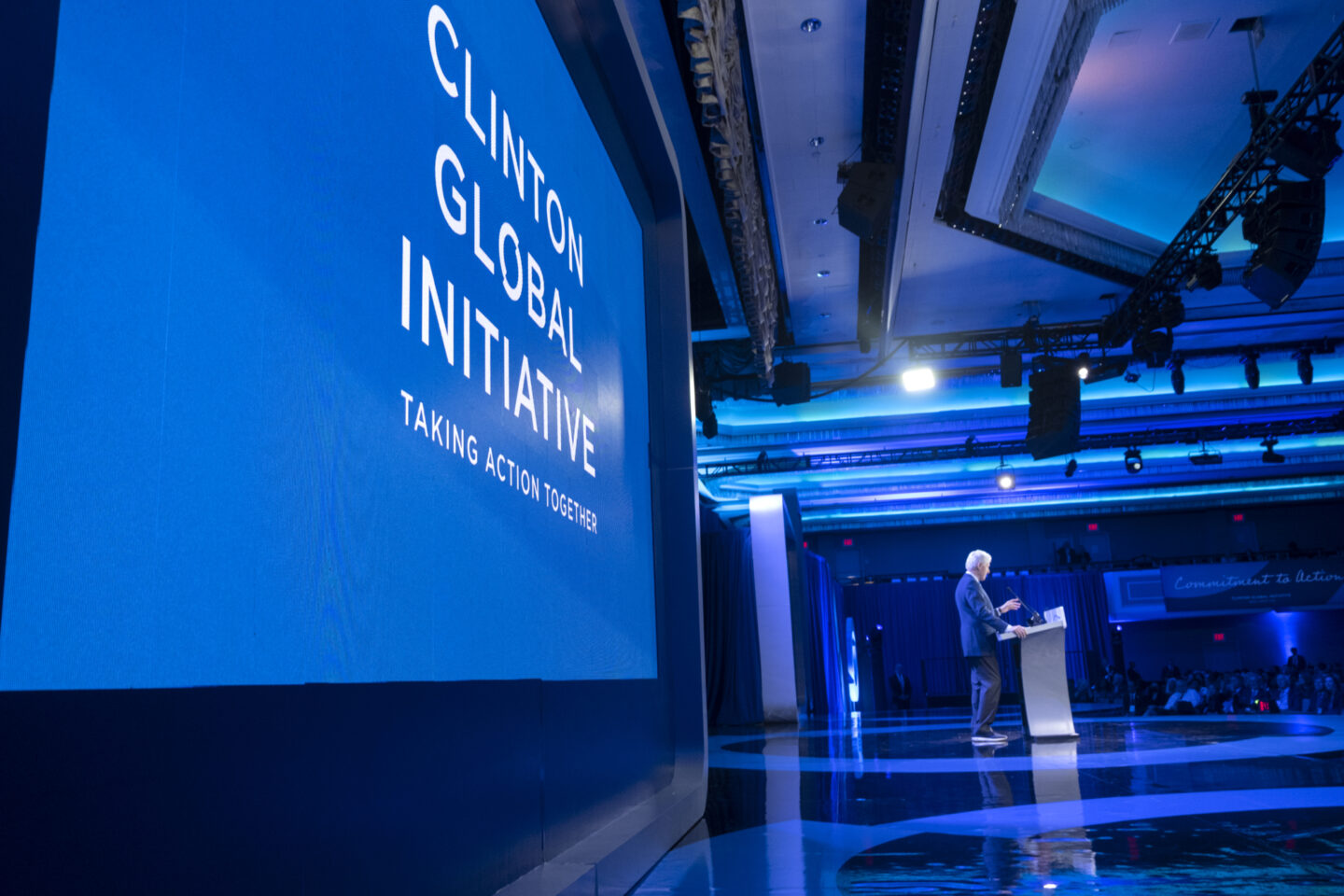 According to the United Nations, 3.5 billion people lack access to safely-managed sanitation facilities, and every day, unsafe water, sanitation, and hygiene (WASH) are responsible for the deaths of around one thousand children under the age of five.
The global sanitation crisis also has a disproportionate impact on women and girls. Women and girls who lack access to adequate sanitation and menstrual hygiene management facilities and supplies can face social stigma, while simultaneously missing out on educational and economic opportunities. The use of shared sanitation facilities places women and girls at risk of sexual assault, and impacts their ability to safely manage their menstrual cycles.
Even where sanitation facilities are available, issues with infrastructure – such as overflows, septic system leaks, and improper waste disposal – can lead to severe environmental and health consequences. As the effects of climate change on water resources continue to be felt across the globe, access to safe sanitation and hygiene will be severely impacted. Improper sanitation facilities can lead to contamination of water sources, including those which serve as a source for household water needs. These contaminated water sources – often the only choice for under-resourced communities – contribute to the spread of water-borne and infectious diseases.
To help end the stigma around toilets and underscore the importance of sanitation for all as a global priority, the United Nations designated November 19 as World Toilet Day.
Here are some ways members of the Clinton Global Initiative (CGI) community are working to combat unsafe sanitation – including an international collaboration launching later this month to broaden awareness of the increasingly-urgent sanitation crisis.
Catalyzing a sustainable water and sanitation economy
In 2023, Aqua for All committed to scaling the Making Water Count (MWC) program and expanding it to new geographies in Africa, Asia, and Latin America. MWC is a 5-year initiative funded by the Netherlands Ministry of Foreign Affairs to improve access to water and sanitation by addressing finance and service gaps in the sector.
By successfully raising $32.7 million for this commitment, Aqua for All will reach an additional 3 million people with access to clean water and sanitation and an additional $107.8 million mobilized towards water and sanitation by 2030. MWC will also accelerate the embedding of a renewed approach to tackle climate change, and will ensure investments are achieving the expected impact as sustainably as possible. MWC uses an innovative approach to scaling water and sanitation services by working on both market development and increasing financial access.
Learn more about this commitment.
Supporting schoolgirls in menstrual health and hygiene management
In 2022, the Batey Relief Alliance (BRA) Women's Empowerment Initiative launched a new  menstrual health and hygiene project to address period poverty and improve access to education and products for women and girls in the Dominican Republic. In partnership with The Period Company (TPC), BRA provided menstrual products sustainable and reusable period products to 96 schoolgirls and their mothers, alongside outreach and education on menstrual health and hygiene and sanitation practices.  By closing the gap in access to menstrual hygiene products and education, BRA and TPC helped make it easier for women and girls to go to school or work free from shame and embarrassment, and turn the tide against stigma that has limited opportunity and equality for women and girls.
Learn more about this commitment.
An innovative new campaign in the UK to fight wastewater pollution
Following the CGI 2023 Meeting, commitment-maker renasys partnered with the Urban Sewage Alliance, as well as social impact marketing firm, Uncommon, on a campaign to bring awareness to wastewater pollution in oceans and waterways.
The Dirty Protest is an international collaboration to end sewage pollution, and one of their first  priorities is to broaden awareness of the increasingly-urgent sanitation crisis. To this end, they plan to launch a petition later this month to drive action on the sanitation crisis that aims to get 500,000 signatures.
More than just a regular petition, the Dirty Protest has collected sewage being supplied by renasys, who is working to decarbonize wastewater infrastructure, and turned it into ink. Each signature collected for the petition will be printed using the wastewater ink, further underscoring the message of how the global sanitation crisis affects all aspects of our lives.