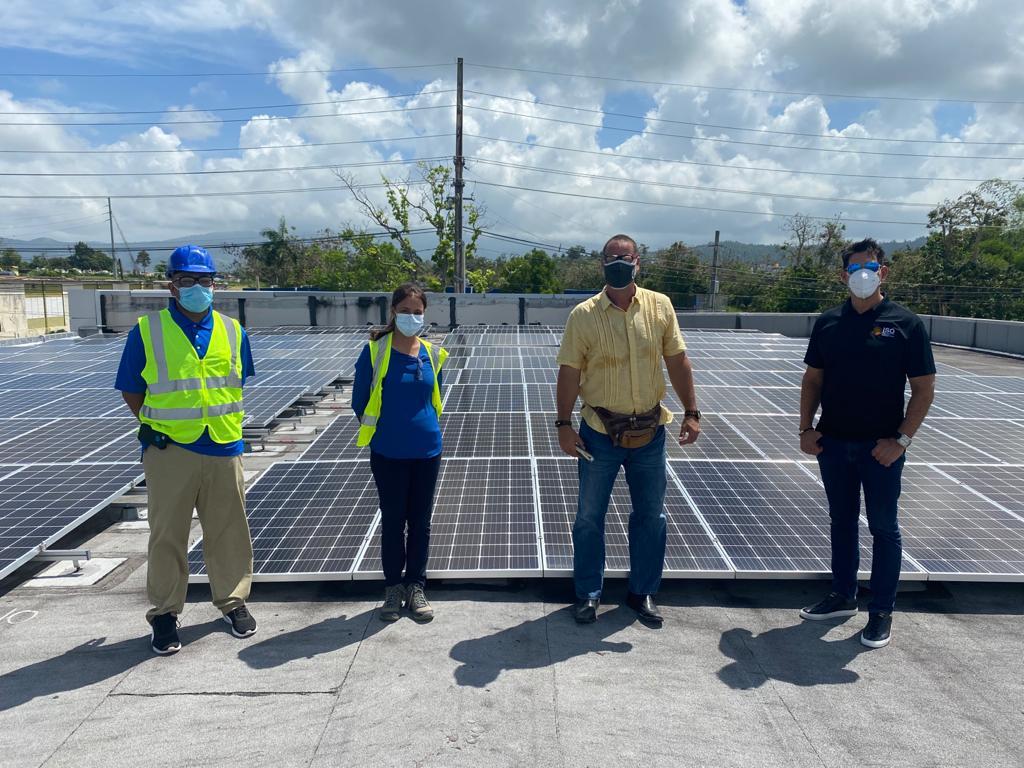 Community-Scale Resilience
Working with partners to install solar and storage systems to address immediate energy needs and build long-term resilience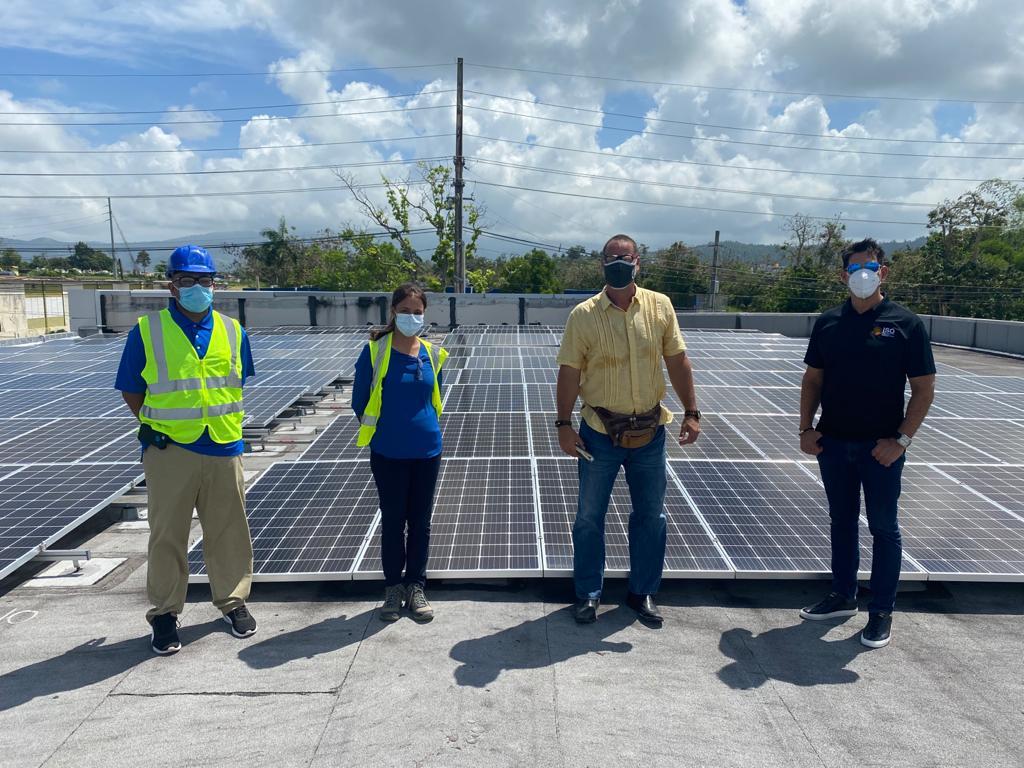 Following the devastating 2017 hurricane season in the Caribbean, the Clinton Climate Initiative began working to address the ongoing energy crisis in the region. Since then we have worked with partners in Puerto Rico, the US Virgin Islands, and the Bahamas to install solar and storage systems to address immediate energy needs and build long-term resilience of critical facilities, including nearly two dozen solar and battery storage systems.

In 2018, Direct Relief, the Hispanic Federation, The Solar Foundation, and New Energy PR committed to install solar or solar + storage systems at 12 primary care clinics in Puerto Rico. These clinics have been largely identified in collaboration with the Asociación de Salud Primaria de Puerto Rico, which oversees 60+ federally funded clinics on the island, and Direct Relief, which has a long-term engagement supporting these clinics with their medicine and equipment needs.
1

Installing rooftop solar and storage systems

at critical facilities such as hospitals, health clinics, and schools

2

Expanding reliable energy sources

so facilities can continue to serve their communities, including during power outages

3

Reducing greenhouse gas emissions

and reliance on fossil fuel generators

4

Decreasing annual energy costs

by improving efficiency, freeing up funding for other essential services

5

Investing in local clean energy companies

to catalyze the growth of the solar industry and promote workforce development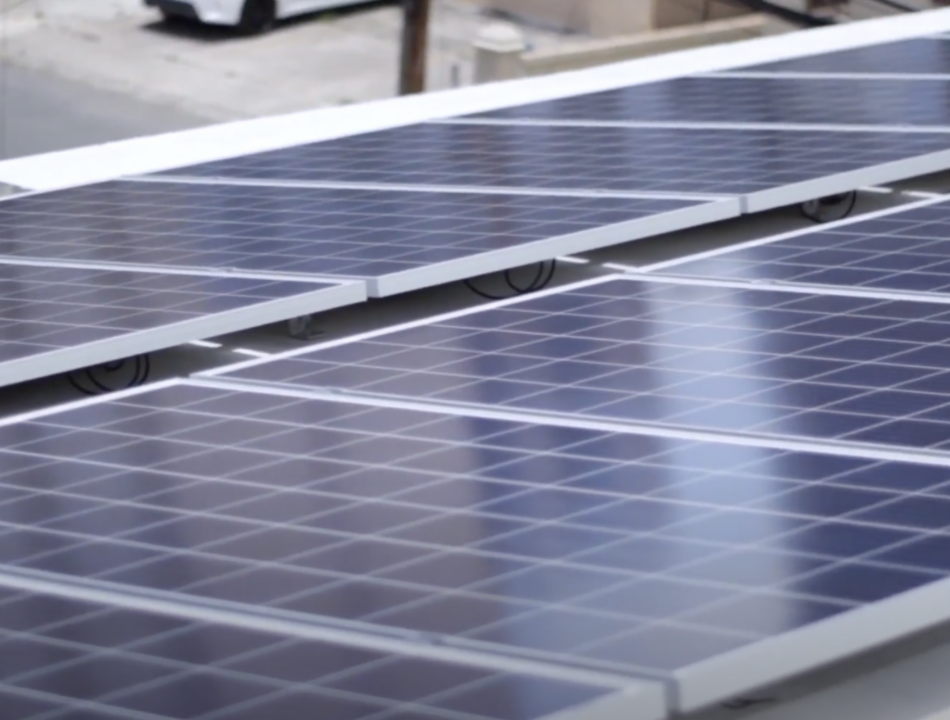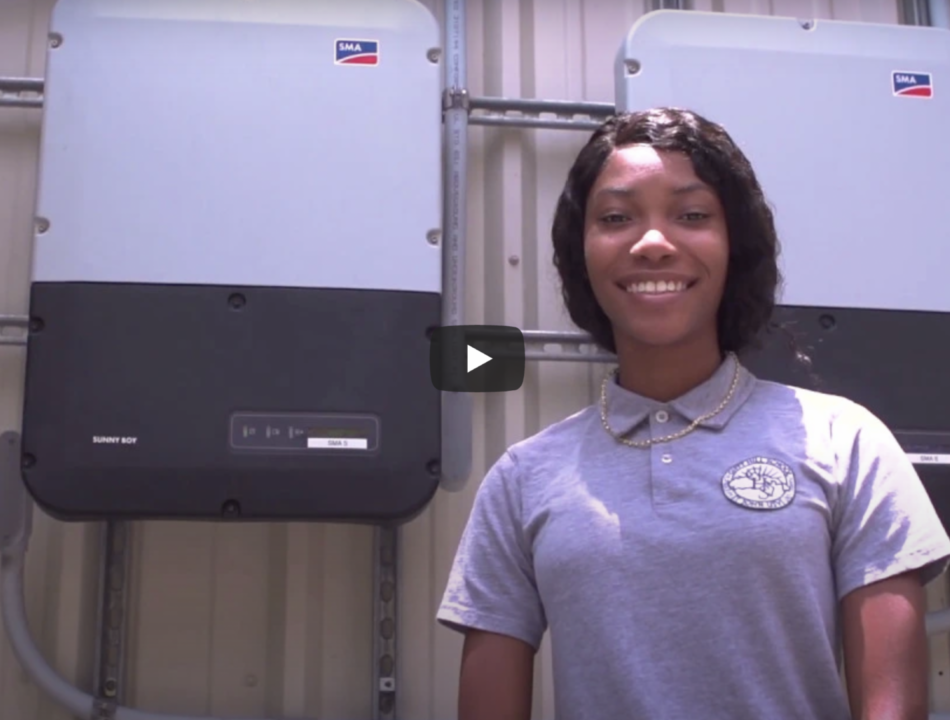 EXPANDING CLEAN AND RESILIENT ENERGY IN PUERTO RICO THROUGH SOLAR SAVES LIVES
After Hurricane Maria struck Puerto Rico in 2017, the Clinton Climate Initiative partnered with Direct Relief, Hispanic Federation, The Solar Foundation and others to install solar and battery systems at health centers across Puerto Rico, providing technical expertise and project management.
watch