Commitment Mentors facilitate conversation, share resources, promote networking, and help Clinton Global Initiative University (CGI U) participants refine their Commitments to Action through virtual communication and in-person meet-ups. Commitment Mentors are previous CGI U commitment-makers with demonstrated progress on their commitment and academic and/or field knowledge in one of CGI U's keyword areas. Read below for bios on each of our Commitment Mentors for 2022.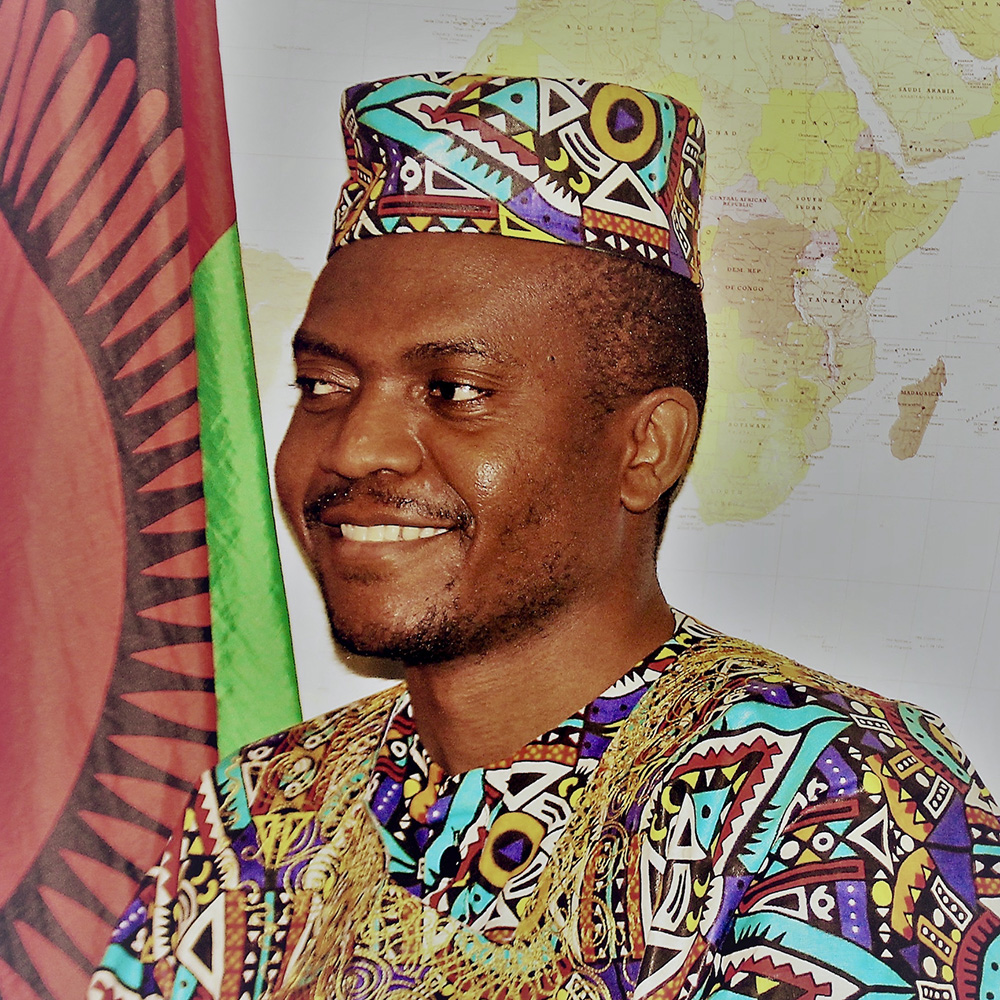 Abel Mkulama
COMMITMENT MENTOR, AGRICULTURE
Abel has an interdisciplinary academic background spanning Education, Natural Resources Management, and Coastal Science and Policy. His research interests include indoor air pollution, clean cooking innovations, GIS, drone Remote Sensing applications in precision ag., and environmental monitoring. He is the lead and Co-Founder of SANKOFA projects in STEM education, clean cooking technologies, and precision ag. in Malawi. Abel's project SANKOFA PRECISION won the Verizon-CGI U Social Innovation Climate Challenge. He is a Fellow at On Deck Climate Tech & the Young African Leadership Initiative. He has spoken at conferences such as the climate conference at MIT and won multiple awards, including the UC Santa Cruz Grad Slam and the IDEA HUB pitch contest.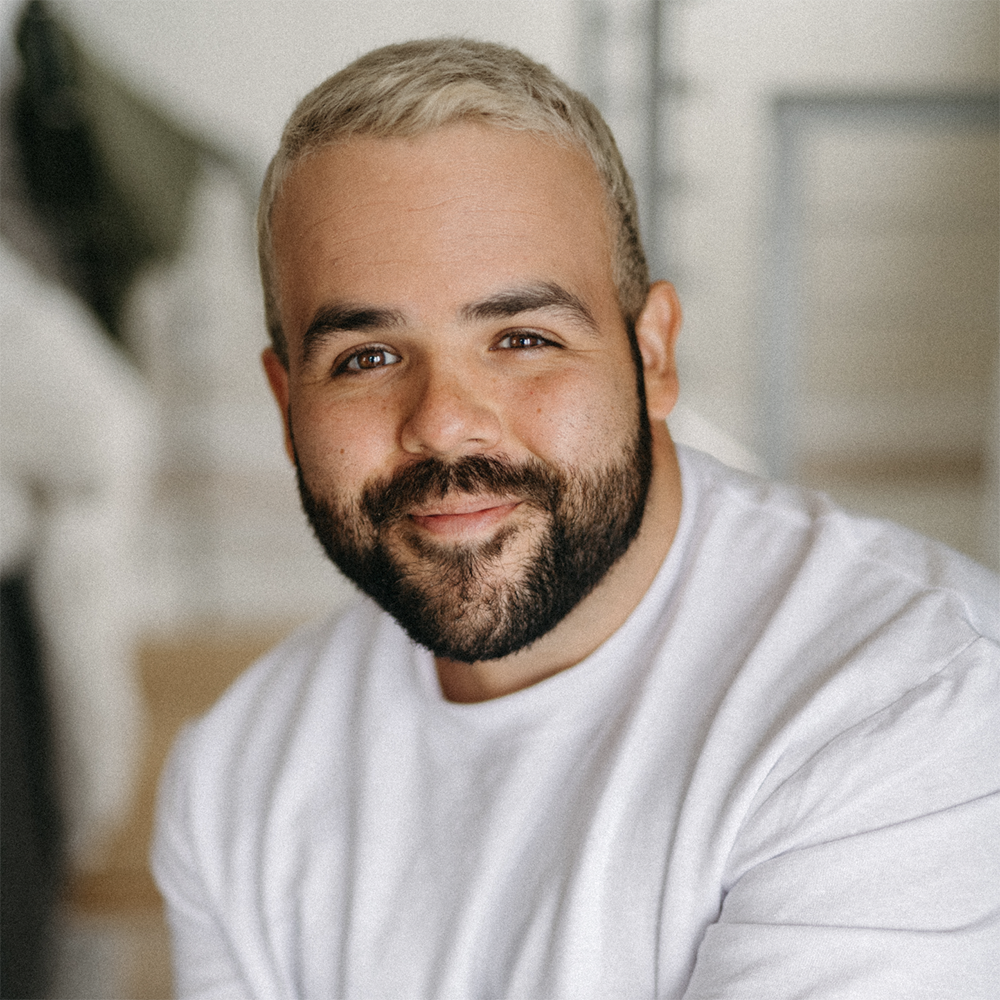 Abraham Lopez
Commitment Mentor, Good Health and Well-Being
Abe is an entrepreneur and artist whose work has been recognized by global organizations and leaders like President Bill Clinton, Whole30, Photographers Without Borders and RangeFinder Magazine. Abe is the managing partner of Lightward, a multi-faceted company expanding from the intersection of technology, art, and empowered living. With a passion for growth, exploration, and expansion, Abe inspires others to live fully. This is Abe's 6th year as a Commitment Mentor.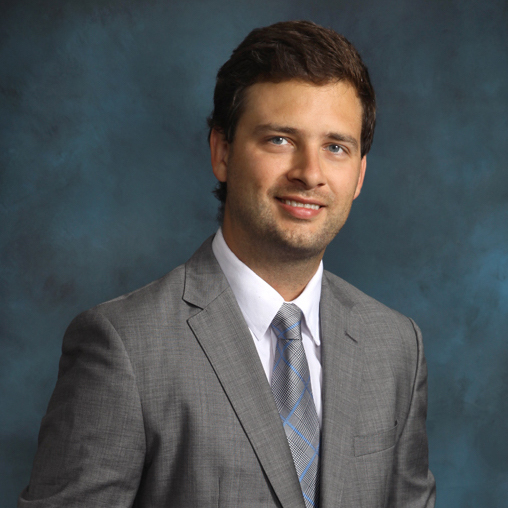 Adriano de Bernardi Schneider
Commitment Mentor, Infectious Diseases
Adriano is a researcher based in California who has been involved in the research of the evolution and spread of infectious diseases. Currently, he is a Postdoctoral Scholar at the UC Santa Cruz Genomics Institute. He is also a member of the United Nations' Champions Council for the Nothing but Nets campaign, a global grassroots effort to raise awareness and funding to fight malaria in Africa, and a member of the Editorial Board for the magazine Contagion, a publication that provides practitioners and specialists with the latest updates in all areas of infectious diseases.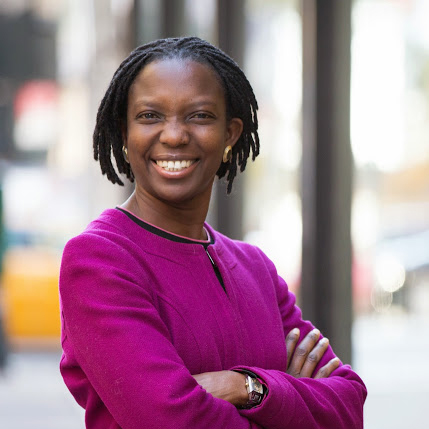 Agnes Igoye
Commitment Mentor, Immigrant and Refugee Populations
Agnes escaped human traffickers at age 14 when the Lord's Resistance Army raided her village in search of virgins. Today, she is Uganda's deputy national coordinator-Prevention of human trafficking and Commandant Uganda Immigration Academy. A senior Aspen New Voices Fellow, she also contributes to teaching an online child protection course at Harvard University. Agnes founded the Huts For Peace program and built a center to serve survivors of human trafficking in Uganda. She sits on various regional committees on migration and is a member of the Labour Migration Expert Reference Group at the IGAD. She is a Harvard University Mid-Career MPA graduate, 2010/11 Fulbright/Hubert Humphrey Fellow (University of Minnesota), and alum of Oxford University.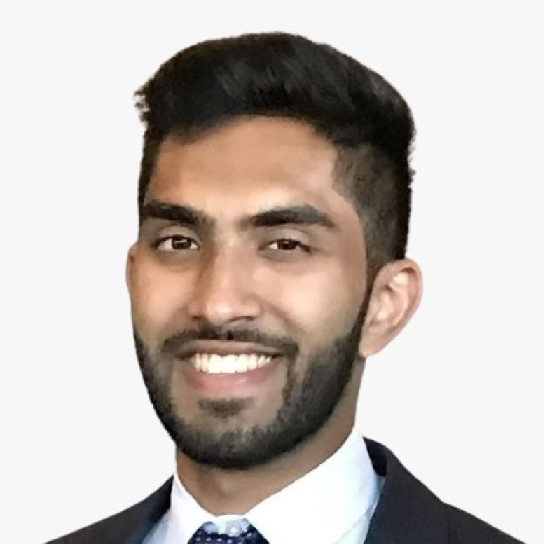 Akshay Kamath
Reserve Mentor
Akshay is a management consultant for the healthcare industry as well as Co-Founder & CEO of Nutrivide, an infant consumer products company devoted to ending global malnutrition via the development and distribution of low-cost medical devices. His commitment to service above self is typified by his efforts to tackle food insecurity and promote policies for healthy living in his community, volunteering regularly at the Christ Church Food Pantry and serving as a Board Member for Wellspring Center for Prevention. Speaking to his experiences, Akshay has been recognized as a Finalist at the MIT-HMS Healthcare Innovation Bootcamp, as a Forbes Under 30 Scholar in Healthcare, and as a winner of the MIT COVID-19 Challenge series.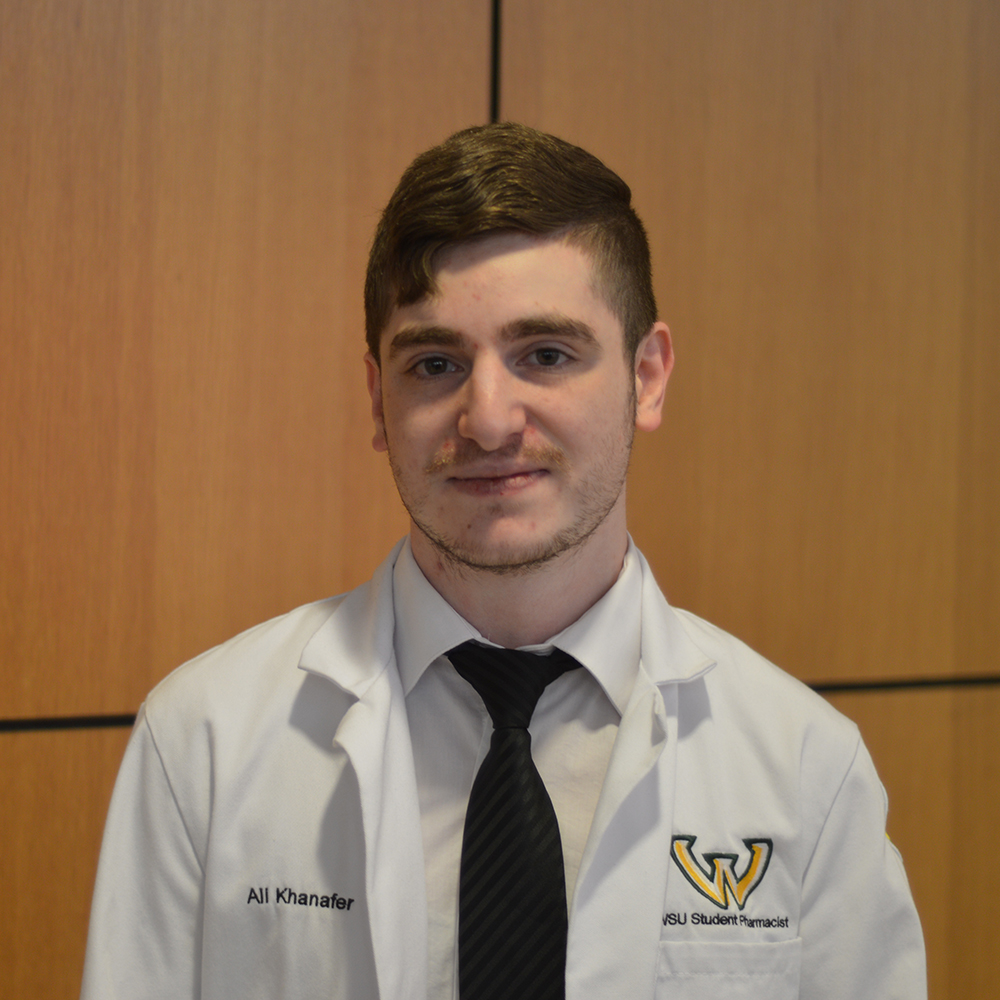 Ali Khanafer
COMMITMENT MENTOR, IMMIGRANT AND REFUGEE POPULATIONS
Ali is an American immigrant that moved to America in 2014. He used to live in Lebanon, a Middle Eastern country, which has expectations and a culture that was vastly different from America, so it was a substantial change. When Ali was just 10 years old, he lived through a war that happened back home which obviously was scary for a young kid to know that there's a high chance they might be killed for no reason. Throughout the years, he has devoted himself to helping people and going into a career that requires him to communicate a lot with people to provide help – that's why he got into the medical field and health sciences, specifically Pharmacy.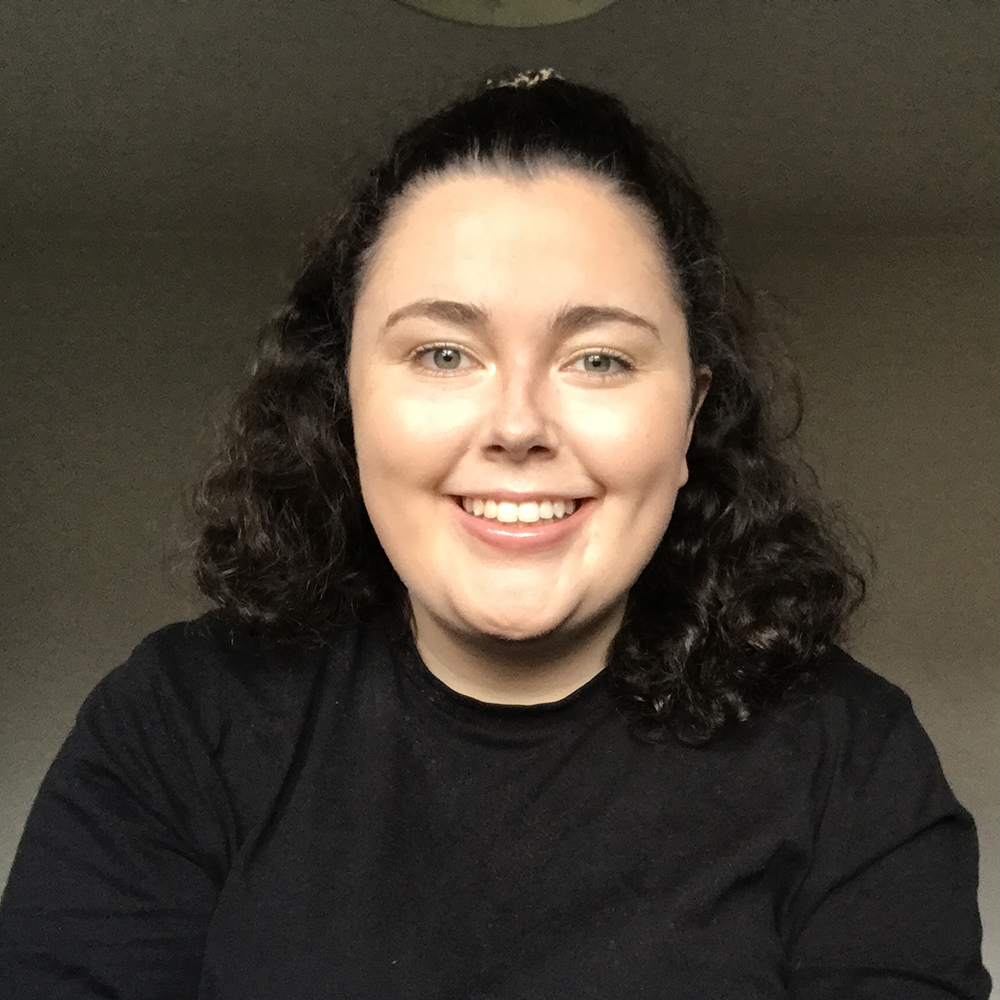 Amy McAuley
Commitment Mentor, Volunteerism and Service
Amy has a postgraduate degree in European Politics & Policy and an undergraduate degree in History & Political Science. She currently works in the European Parliament, having previously worked at the European Economic and Social Committee. Her research interests include social movements, youth and female political participation, and political communication. Having participated in CGI U 2020, her Commitment to Action created an educational SDG toolkit for youth organizations. She has extensive experience in the youth, political and voluntary sectors, working with the Irish Girl Guides and the National Youth Council of Ireland. Outside of her professional life, Amy is a successful hip-hop dancer and international judge, having won multiple national and world titles. She has used arts, culture and politics to reach out to disadvantaged communities and work with young people across different countries. Having been a mentor last year, Amy is happy to assist mentees in any way she can, be it with career advice, social media, project management, or just life in general.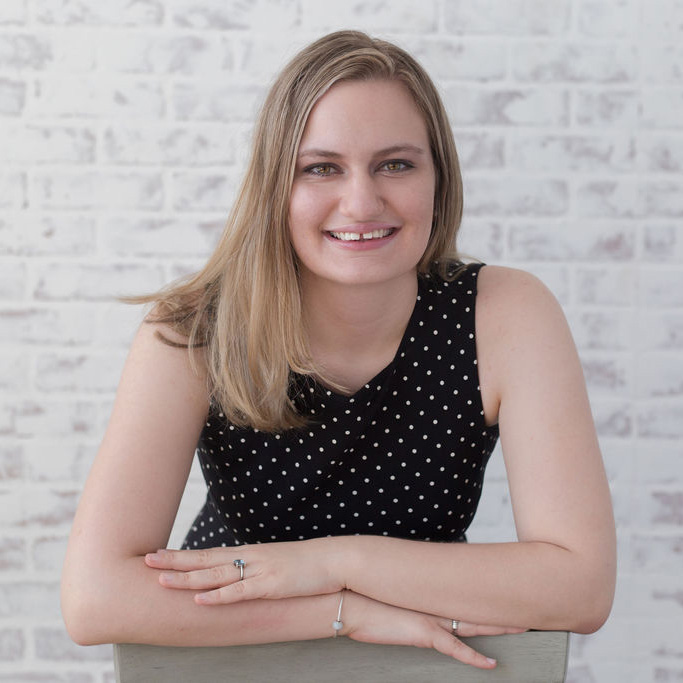 Ashley Priore
COMMITMENT MENTOR, EDUCATIONAL ACCESS
Ashley Lynn Priore is an American chess player and coach, social entrepreneur, nonprofit consultant, political strategist & advisor, youth rights activist and writer currently serving as the inaugural president and CEO of Queens Gambit, a national, multi-departmental hybrid nonprofit and social enterprise using chess as a catalyst for change and a model to empower, educate, and impact a better society. Ashley has been featured and recognized for her work using chess to combat society's biggest issues in Elite Daily, Katie Couric Media, Forbes, and USA Today. At 21, Ashley's list of accomplishments are long: she founded her first nonprofit organization at age 14, founded a social enterprise at 19, founded a second nonprofit, Y'22 (A Youth on Boards Movement), at age 21, founded the first youth-led campaign strategy firm in the United States (Youth Political Strategies), is the author of 7 books, and became the youngest person to run for office in the State of Pennsylvania in 2019. Ashley is a nationally recognized leader in youth rights activism and youth policy implementation, writing and submitting an entire playbook for youth engagement in the White House for the Biden-Harris Administration and co-founding Our Right To Justice to advocate for more justices on the Supreme Court following the nomination of Amy Coney Barrett.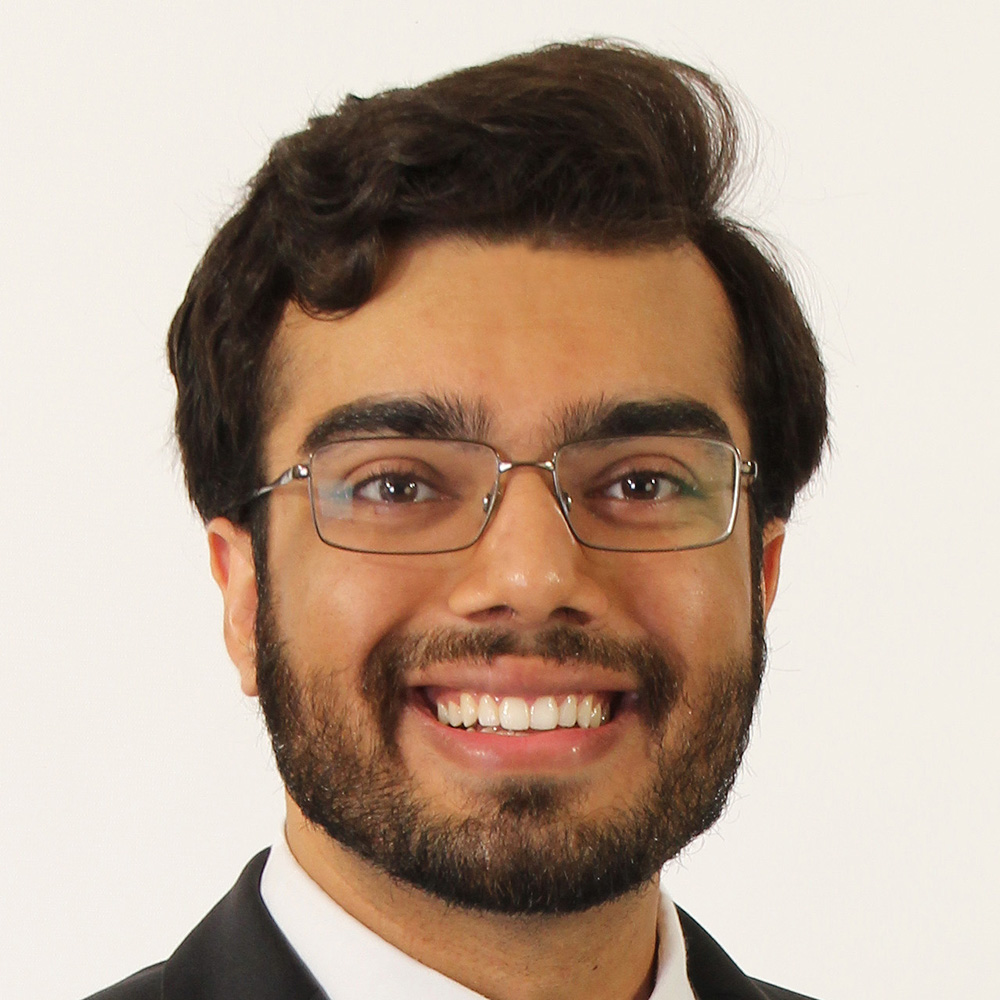 Apurv Hirsh Shekhar
COMMITMENT MENTOR, HEALTH EDUCATION
Hirsh is an MD student at Yale School of Medicine and a health law and policy fellow at Yale Law School's Solomon Center. He graduated from Johns Hopkins with a B.S. in Chemical & Biomolecular Engineering and Public Health as a Genentech Outstanding Student Award winner and USSYP alumnus. As co-founder of S-PHASEC and former chief executive of the National Student Response Network, Hirsh helped organize the national health student response to COVID-19 and successfully advocated to the Biden Administration for a PREP Act expansion covering student vaccinators with related legislation introduced in Congress. Hirsh regularly advises ventures and individuals to scale their impact. Born in Minnesota, Hirsh is the son of Indian immigrants.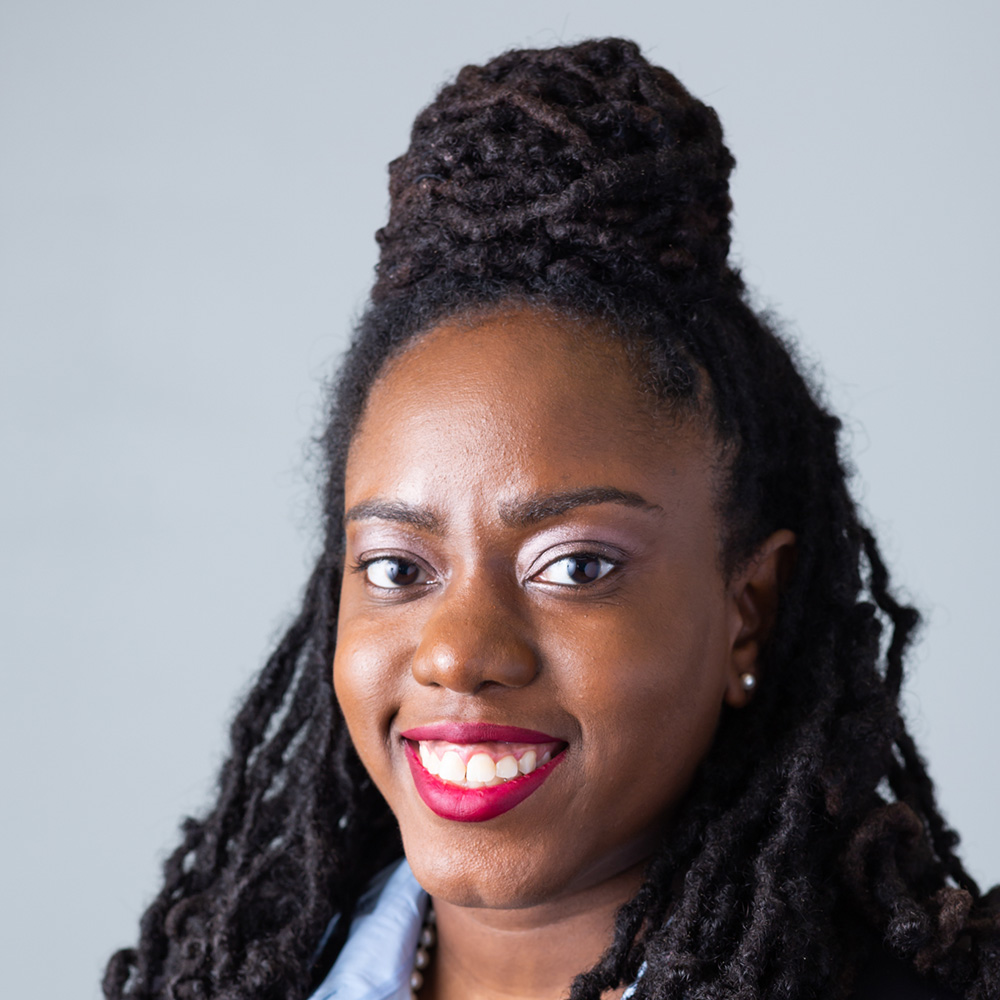 Ayanna Woodberry
COMMITMENT MENTOR, RESILIENT COMMUNITIES
Ayanna N. Woodberry, MS, MPH, has over 15 years of experience working and volunteering with non-profit organizations dedicated to strengthening vulnerable and at-risk communities. Ayanna is also an AmeriCorps Alumni, as she has served several terms with AmeriCorps. Throughout her service terms, she worked to implement and design programs related to public health and disaster preparedness. In early 2021, she was selected to be a cohort member of CGI U. Through this program, Ayanna launched a new public health initiative called, "Moving From Surviving to Thriving", which focuses on utilizing lessons learned during the COVID-19 pandemic to move the Black community into a healthy new normal. Ayanna holds a Bachelor of Science in Biology from Virginia Union University, a Master of Public Health from the University of South Carolina, and a Master of Science in Biology (with a concentration in Cancer Biology Prevention and Control) from the University of the District of Columbia-Georgetown Lombardi Comprehensive Cancer Center Partnership Program. In addition, Ayanna is currently a PhD student in the Department of Biology at The Howard University Graduate School.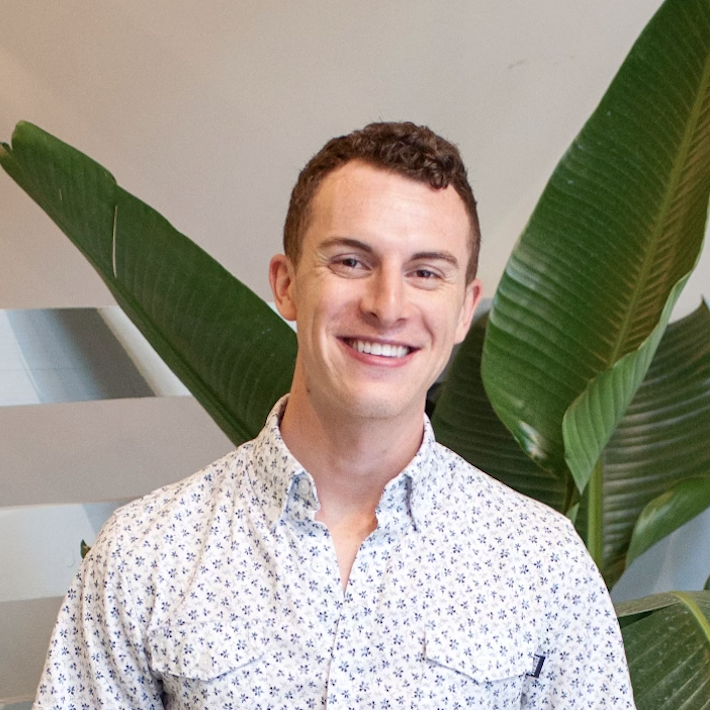 Ben Conard
Senior Commitment Advisor
Ben Conard currently serves as Chief of Staff to the CEO at Fair Trade USA, a nonprofit generating nearly $1 billion of financial impact for farmers and workers in 62 countries. For his work in the movement, Ben was named one of the Top 10 Fair Trade Advocates in the World and 40 LGBT Leaders Under 40. His passion for social entrepreneurship has taken him from the TEDx stage to farms in Ecuador and factories in India. Ben's work has been recognized by Forbes, President Clinton, Nasdaq, and the U.S. Department of State. Ben speaks German, loves to juggle, is an avid runner, and currently resides in San Francisco.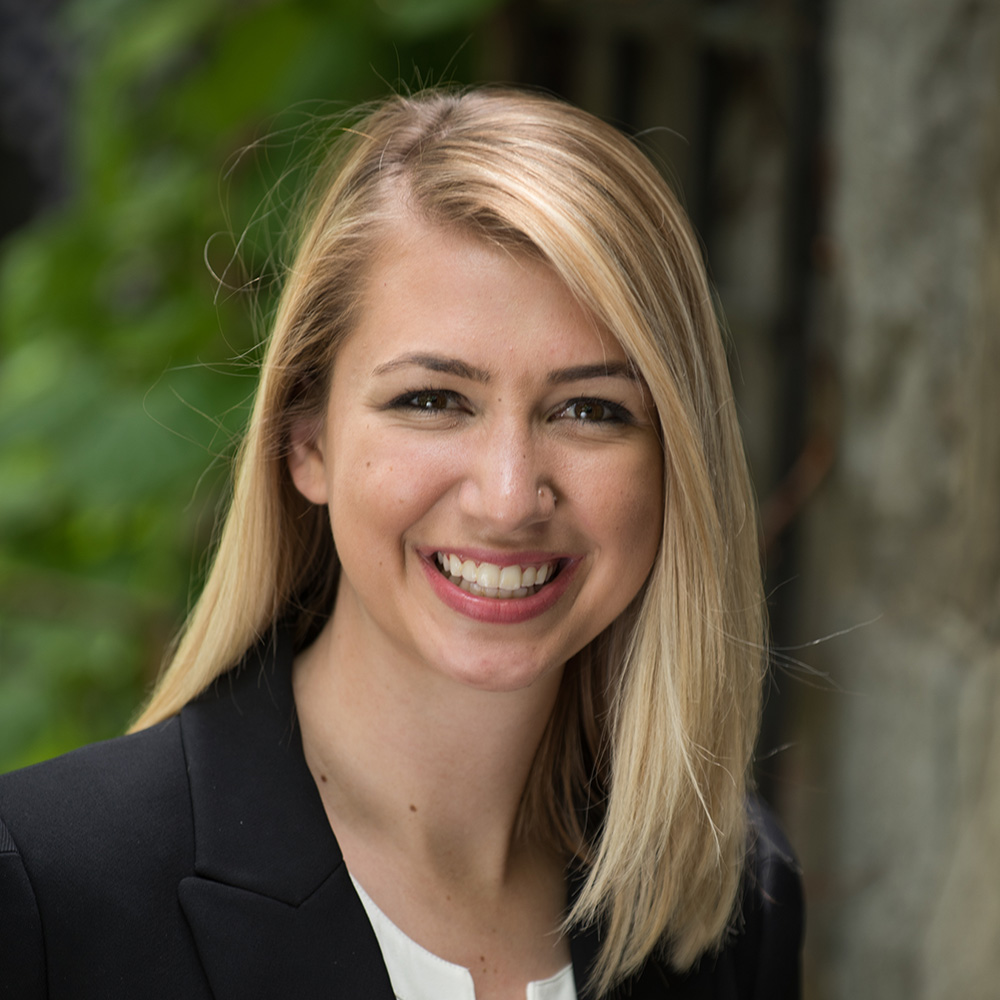 Christine Schindler
Commitment Mentor, STEM Education
Christine Schindler is an engineer and entrepreneur passionate about utilizing technology to overcome gaps in our world. She founded the non-profit organization Girls Engineering Change (GEC), which brings college students and middle school girls together at college campuses across the country to build low-cost devices which are donated to organizations across the world. She then founded PathSpot with the technology she invented to instantly detect carriers of harmful contamination that commonly spread through poor handwashing. PathSpot is used globally to encourage sanitation practices, protect our food supply, and create a healthier world. Christine's work has been recognized by Forbes 30 under 30, Fast Company's World Changing Ideas, and Time Magazine's Best Inventions.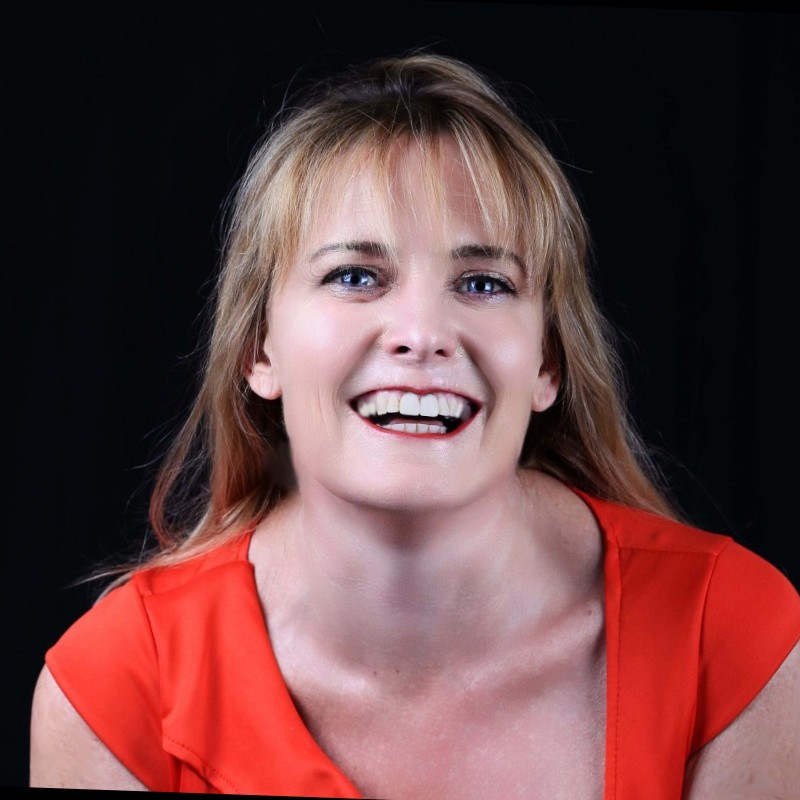 Debra Spence
COMMITMENT MENTOR, GIRLS AND WOMEN
Debra achieved many great moments in life, including sailing the most notorious Sydney to Hobart. She was the leading force and project manager of Green Building Accreditation of QLD Government Main Road. Debra is currently inventing an eco-friendly, low operational cost accelerating barrel aging process. She is most proud of being a role model for her children and showing them that Dyslexia is a gift, not an excuse. She believes that dreams happen when you have passion, creativity, and take action. Her first two books won several international awards and are the catalyst Books for every Child Project.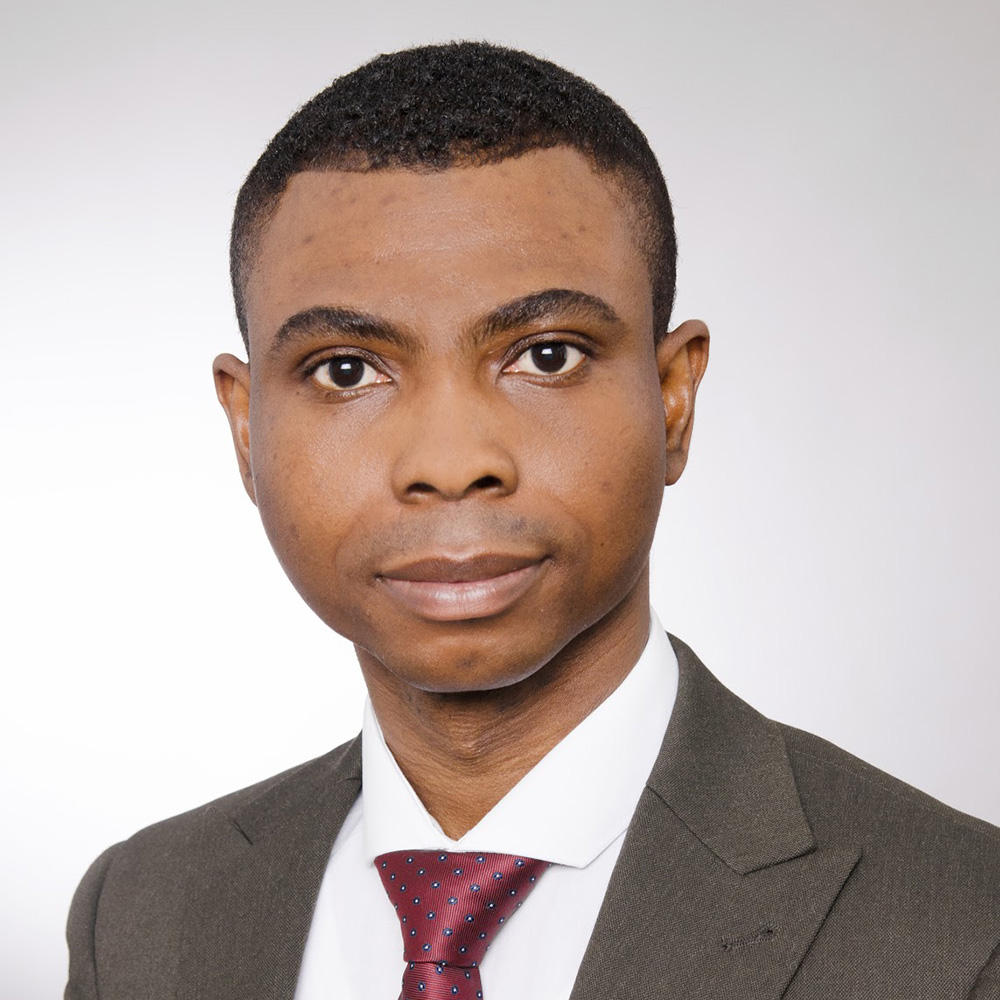 Edwin Adjei
Commitment Mentor, Workforce Development
Mr. Adjei is a Professional Business Consultant, International Trade Advisor and Trainer. He has expertise in International Business and Export Management with strong competencies in Innovation Management in SMEs, Leadership Development and Corporate Branding. He is an entrepreneur and researcher in the field of entrepreneurship education, start-ups and SMEs promotion. with four businesses to his credit. Mr. Adjei has worked for various institutions in Economic Development, Project Management, Knowledge Management & Skills transfer which aimed to promote cooperation and strengthen friendly relations between Germany/EU and Africa. He has spent a decade offering startup management programs, exporter/importer advice, leadership training and tailor-made business development support services for both emerging and existing businesses.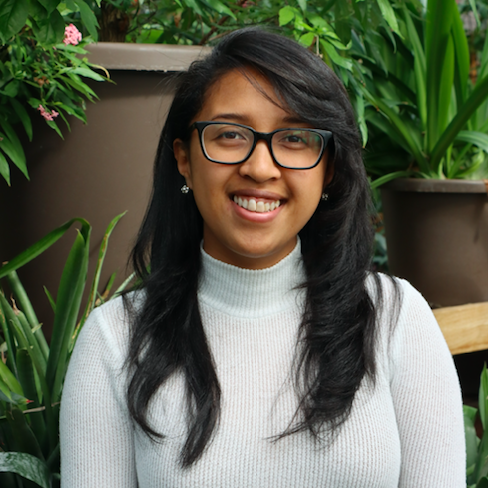 Francesca Raoelison
COMMITMENT MENTOR, YOUTH EMPOWERMENT
Francesca Raoelison is originally from Madagascar and is the founder of Omena, a global non-profit organization committed to increasing emotional abuse awareness by providing tools for students to combat and stand up to abuse around the world. Francesca is a TEDx speaker and was named RI Inno's 25 under 25. Her work has been recognized by MTV, as well as Forbes Under 30 and Mass Challenge. She is currently working with Nelson Center for Entrepreneurship at Brown University as a Peer Entrepreneur mentor. She is a Social Innovation Fellow with the Swearer Center and the award-winning Social Enterprise Greenhouse (SEG) and also works as a community dialogue facilitator.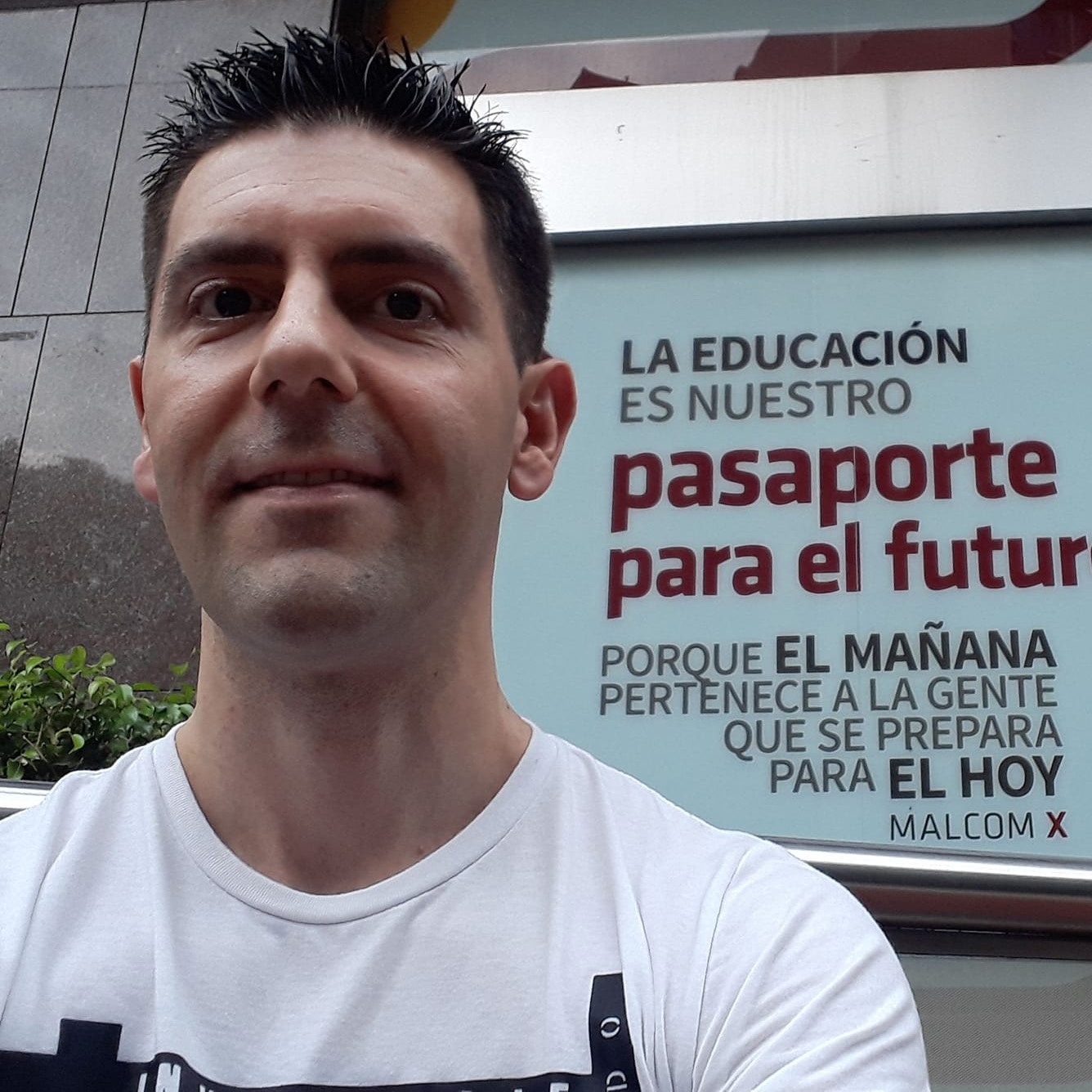 Francisco Vergara
Commitment Mentor, Literacy
Francisco is an Argentine, globally-minded college professor and teacher trainer with extensive work experience at schools in underprivileged communities. Aware of the pressing need for reinventing our largely obsolete and often dysfunctional industrial-age massive school systems, Francisco is collaborating with forward-thinking educators to promote positive grassroots disruptions in learning. Francisco is the designer of the Graduate Degree Program on Education for Empowerment. This online program and initiative aim at connecting aspiring teacher leaders from across the world. Francisco is eager to learn about projects by CGI U commitment-makers and assist whenever possible.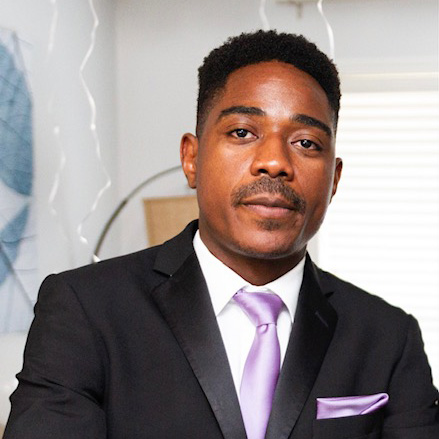 George Eno
Commitment Mentor, Educational Access
George is passionate about learning and talent development. He holds an undergraduate degree in Criminology and Sociology. Also, a Master's degree in Human Resources management. George is passionate about building resilient communities and helping people achieve their goals. He currently works in Human Resources with Rio Tinto. He has helped universities and students navigate talent management through staff engagement and participation. He is also passionate about immigrant and refugee populations, access to education, and ending gender-based violence.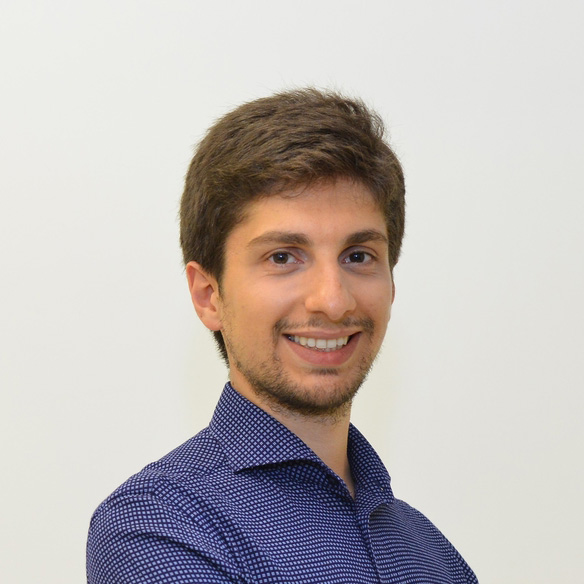 Giammarco Pacifico
Commitment Mentor, Population Health Management
Giammarco is a bioengineer by training and an entrepreneur at heart. He received an MSc. in Bioengineering from EPFL (Switzerland) and during the past 5 years, he has worked in research labs, global medical devices companies, and startups. His experiences in different fields and working environments give him a good understanding of complex dynamics and allow him to analyze problems from multiple points of view. His passion for entrepreneurship comes from the desire to have a real impact on people's lives and deploy technology to solve the most pressing issues society is facing, especially in healthcare. Currently, he works with different organizations and startups on healthcare technology, need-driven innovation, and venture capital.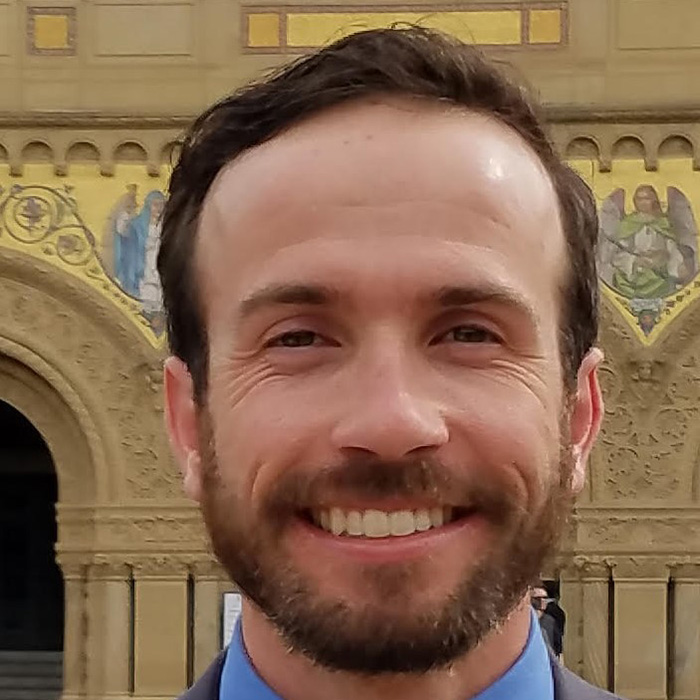 Greg Rulifson
Reserve Mentor
Greg works at the confluence of education, international development, resilience, and community. He strives to connect motivated engineers and students with opportunities to work with communities to co-design more sustainable and joyful environments. As a professor of Humanitarian Engineering, he taught, led, and advised students to co-create real, impactful projects with partners around the world. Greg's international development experience includes projects in seven countries on five continents, where he has engineered structures through collaboration with community members to mitigate their risks due to earthquakes and tsunamis. Greg currently consults for the U.S. Agency for International Development to improve the environmental sustainability of humanitarian operations.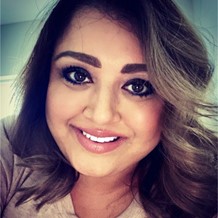 Hetal Kharecha
Commitment Mentor, Access to Healthcare
Hetal Kharecha has been a member of the CGI U community since its inaugural year in 2008. She has studied at the University of Pittsburgh and Harvard University. She presented the Vaccine Project in 2008 which established clinics in rural India to provide life-saving vaccinations, medical procedures, medications, and critical care to underserved populations. Hetal serves as an Advisor for the Supply Chain Health Consortium. She assists healthtech companies, hospitals, and startups to build solid infrastructures and serve more patients daily, closing critical gaps in healthcare access.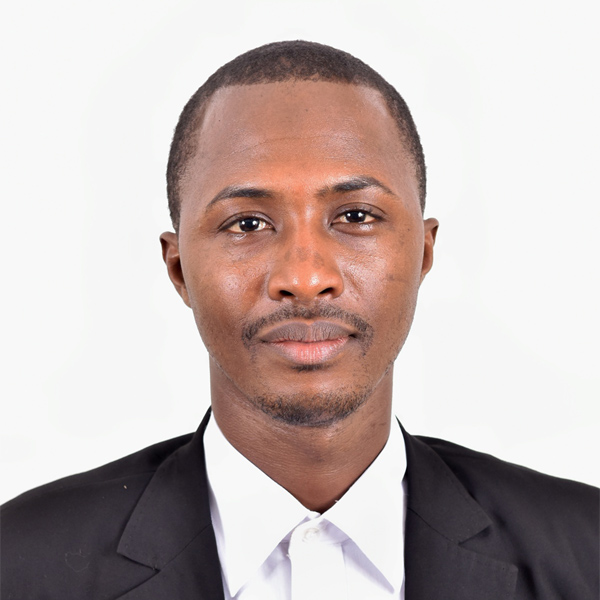 Ibrahima Sory Sow
Commitment Mentor, Youth Empowerment
Ibrahima Sory Sow is a professional changemaker, community builder, and activist. He is a 2021 Clinton Global Initiative University fellow, the founder of a nonprofit organization, and an experienced person in peacebuilding and team-leading.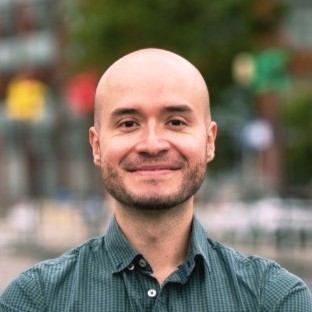 Jason Roncancio
Commitment Mentor, Economic Empowerment
Jason Roncancio will obtain his diploma in innovation and entrepreneurship from the free university of Brussels in Belgium. He has been a mentor in entrepreneurship and innovation for the Organization of the American States and the Young American Business Trust. Jason is an alumnus of the CGI U class of 2020 and currently specializes in creating social impact through innovation and entrepreneurship using innovative business models and creating new channels of university-enterprise collaboration.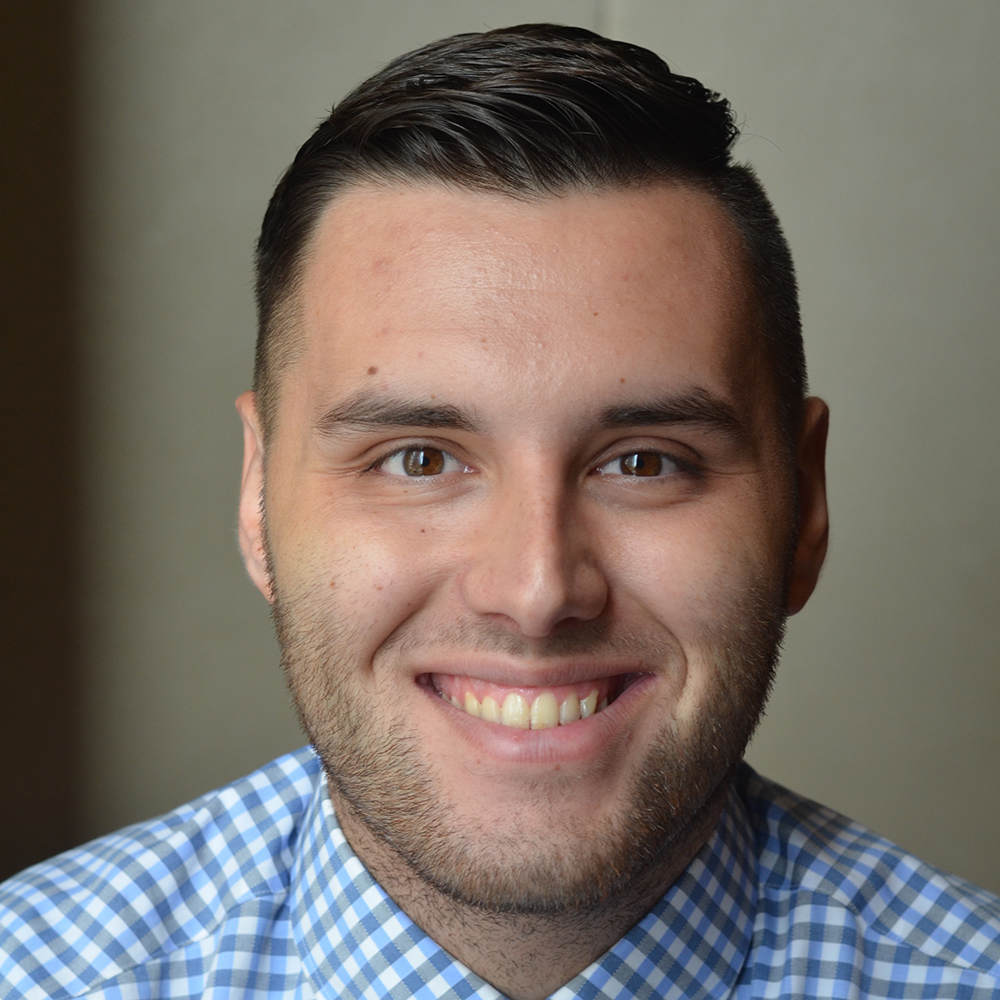 Jay Sullivan
Commitment Mentor, Conservation
Jay Sullivan's passion is at the intersection of social innovation, development, and the environment. Previously, he studied development economics at the University of Cambridge and worked as the Business Development & Research Lead at Conservation X Labs, a Washington DC-based technology and innovation company for environmental conservation, where he developed global open innovation competitions and advised early-stage startups. He also completed a Fulbright Scholarship in Malaysia and interned in the Obama White House's Office of Social Innovation. As a student at Duke University, he co-founded the You Don't Say? Campaign, a social media campaign on language and inclusion. He's excited to engage students on project design, fundraising, partnerships, scaling commitments, and communicating stories.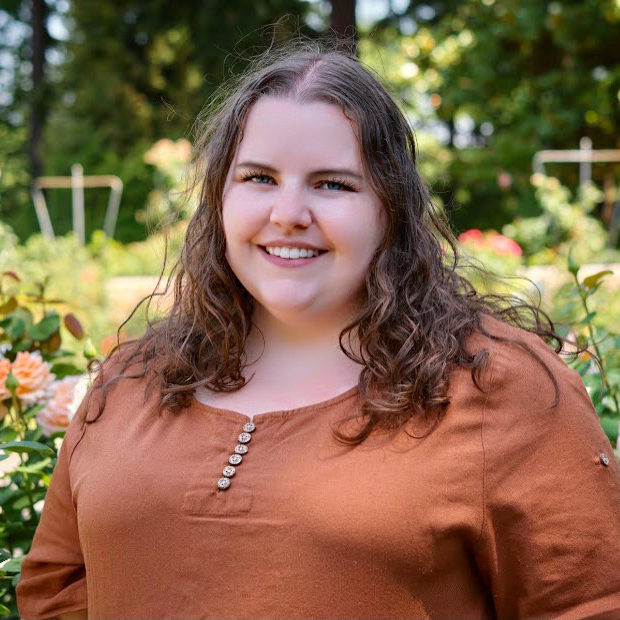 Jennifer Meyer
Reserve Mentor
Jenn Meyer is a social worker and public health practitioner from NYC. She earned her BA from The Ohio State University and her MPH and MSW from Columbia University. Jenn's work has focused on various public health issues including mass incarceration, gender-based violence, infectious diseases/COVID-19, refugees, and internally displaced persons. She has spent time working around the globe, from Queens, NY – the world's most ethnically diverse urban area – to IDP camps in Myanmar. She is the Global Health Program Coordinator at the Icahn School of Medicine at Mount Sinai, a teaching associate at Columbia University School of Social Work, a freelance writer, and a board member on Manhattan Community Board 11.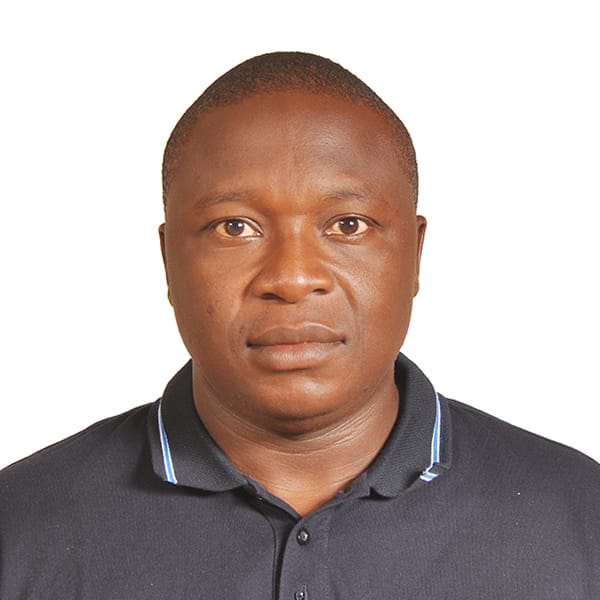 Jimmy Johnmark
COMMITMENT MENTOR, AGRICULTURAL EDUCATION
Jimmy Johnmark is an affectionate and passionate person committed to promoting sustainable and profitable livestock production in vulnerable populations. He has a first degree in Veterinary Medicine and an MSc in One Health. He was a 2020 CGI U commitment-maker focused on livestock development in his rural communities of Kaduna, Nigeria. He is also a farmer and is currently working as a farm manager for a large dairy company in Nigeria, helping pioneer the development of a modern model dairy farm.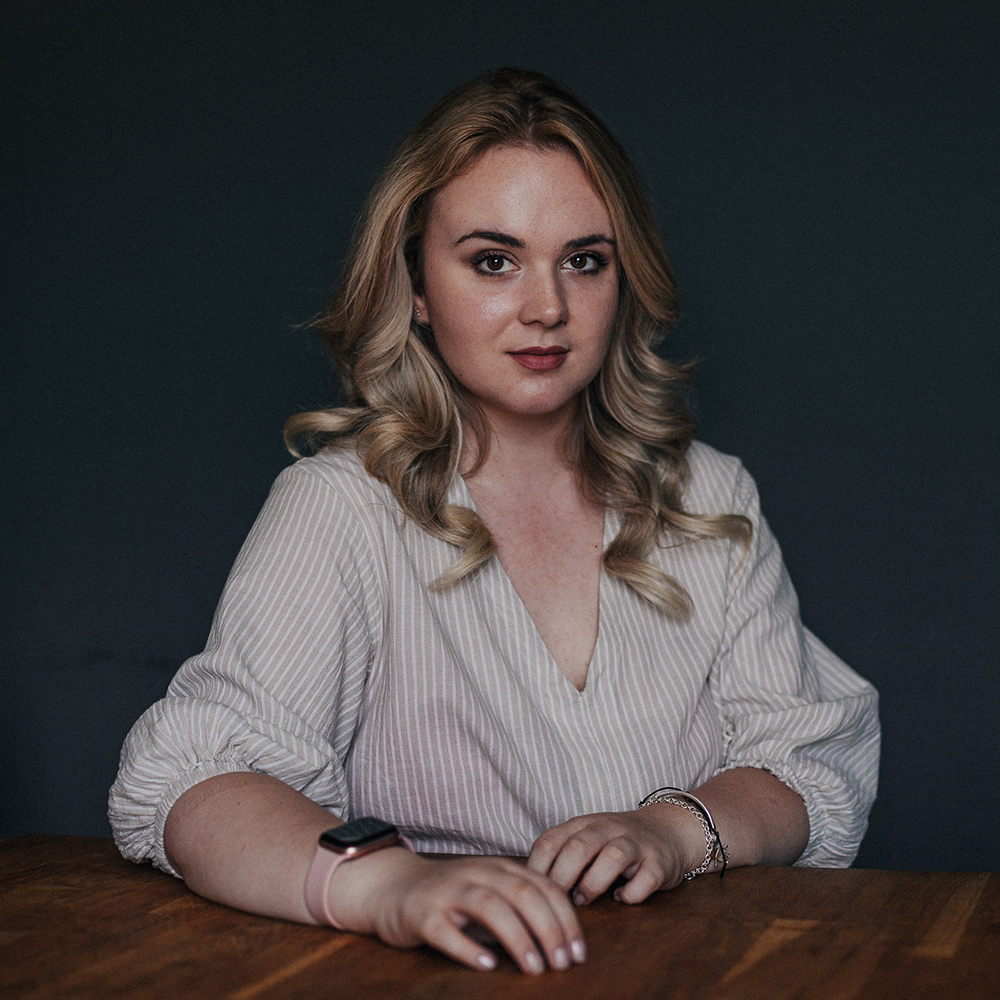 Kaja Pavlinić
Commitment Mentor, Youth Empowerment
Kaja is a Master of Science in Computing, a Product Manager in the IT industry, a member of the US Department of State alumni community (BFTF 2014), a Vice-President of the Croatian Youth Network, a president of Sustainable Development Forum Green Window, and an owner of her own business, KAJUŠKA. She has over 8 years of experience in youth work and project management. Previously, she has received a "Future Leader" award from Croatian Women's Network and a "30 Under 30" award at VIDI Awards. Kaja is passionate about strengthening the capacities of youth in sustainable development, active citizenship, IT, project management, business development, and leadership.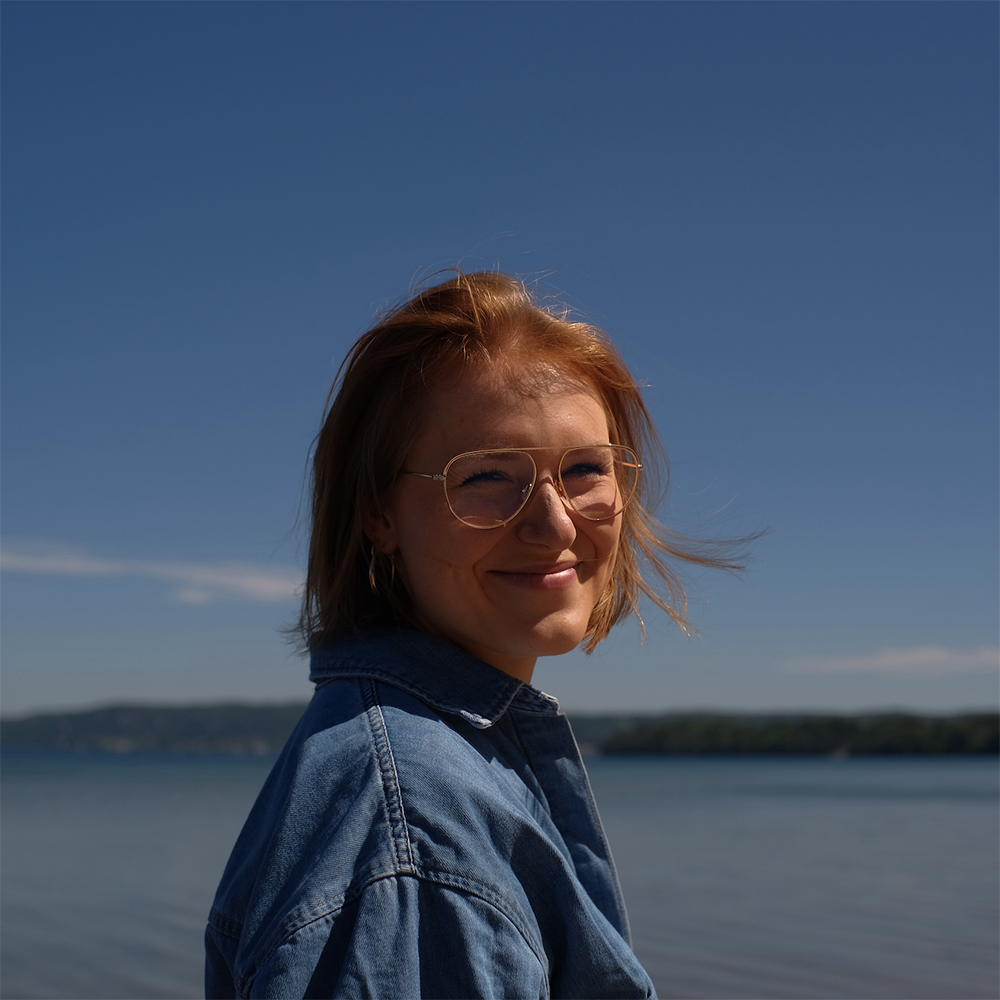 Katharina Mueller
COMMITMENT MENTOR, GIRLS AND WOMEN
Katharina is a traveler, entrepreneur, tuberculosis survivor, and dreamer. Originally from Germany, the world is her home and after working and living on 5 continents, she still gets excited about meeting and empowering inspiring people, getting out of her comfort zone, and taking risks. She quit her job at Montblanc to volunteer abroad, solo travel, work for the UN and return to university. What brought her here are her passion, growth mindset, and willingness to take risks and get uncomfortable. Katharina is passionate about women empowerment, fighting inequality, and the power of our minds. Today, she is the founder and CEO of Sensit (mental health start-up) and Power of World Women (global women empowerment network).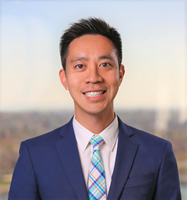 Kevin Kwok
Commitment Mentor, Renewable Energy
Kevin is currently an Earth Institute Sustainability Management Fellow at Columbia University. As Vice President at MSCI, he spearheads fixed income research and development in Environmental, Social and Governance (ESG) for socially responsible and impact investors and co-leads the energy sector. He chairs the Fixed Income Methodology Committee and sits on the award-winning Bloomberg Barclays MSCI Global Green Bond Index selection committee. He currently serves as a board advisor to a bioplastic start-up firm. Previously, Kevin was an Associate Director in S&P Global Ratings' Energy, Materials, and Commodities practice and an initial member of its Sustainable Finance Team. In private equity, he advised and raised capital for small to midsize energy companies. Kevin also served in the Peace Corps in Mali, West Africa and currently serves on the board of NYC Peace Corps Association. He was a former board member of Prospanica New York empowering and enabling Hispanic business professionals.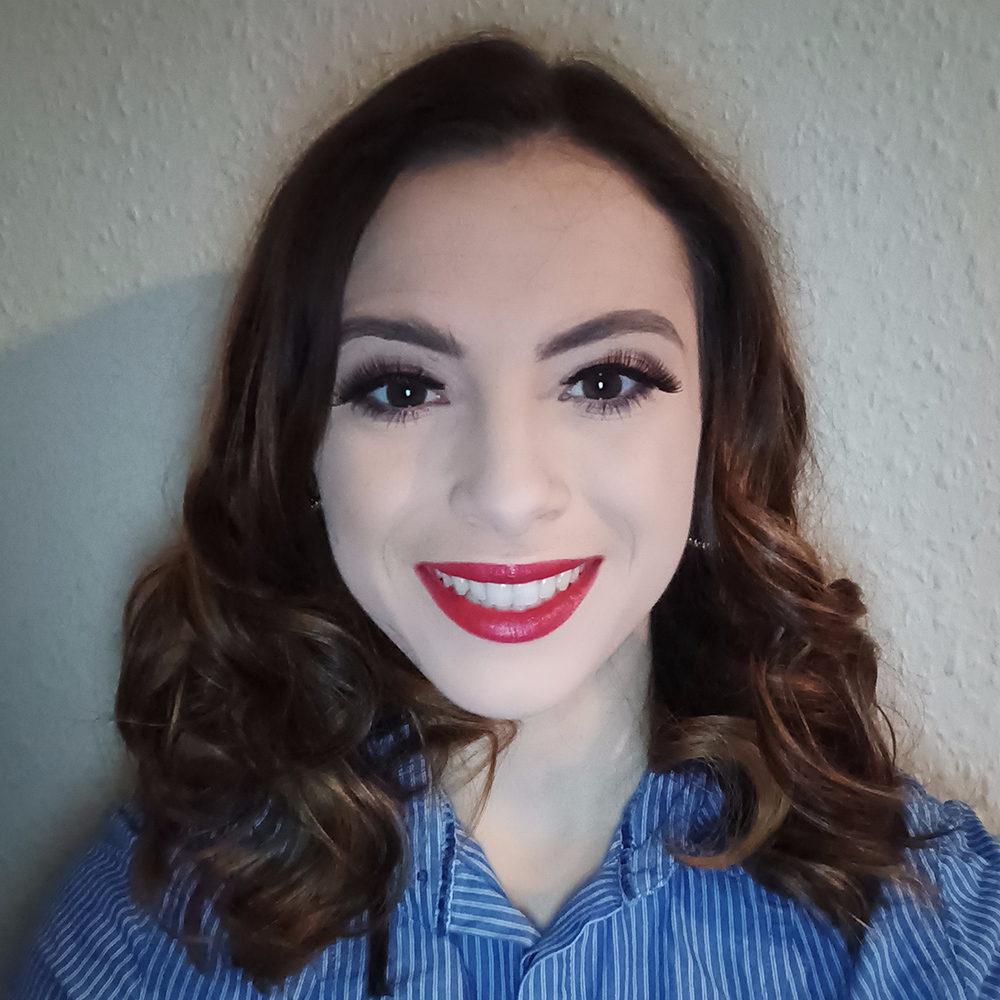 Liz Catterall
COMMITMENT MENTOR, CRIMINAL JUSTICE AND CIVIC ENGAGEMENT
Liz Catterall is a CGI U 2020 alumni and was also a CGI U Commitment Mentor in 2021. Her interests include widening participation in education, criminal justice and rehabilitation, and civic engagement. She is happy to discuss any Commitment to Action but is particularly interested in those which focus on criminal justice, civic engagement, diversity, and inclusion. She has worked most recently in the areas of research, brand management and politics. She studied International Relations and International Law and is happy to also help with any questions relating to these fields.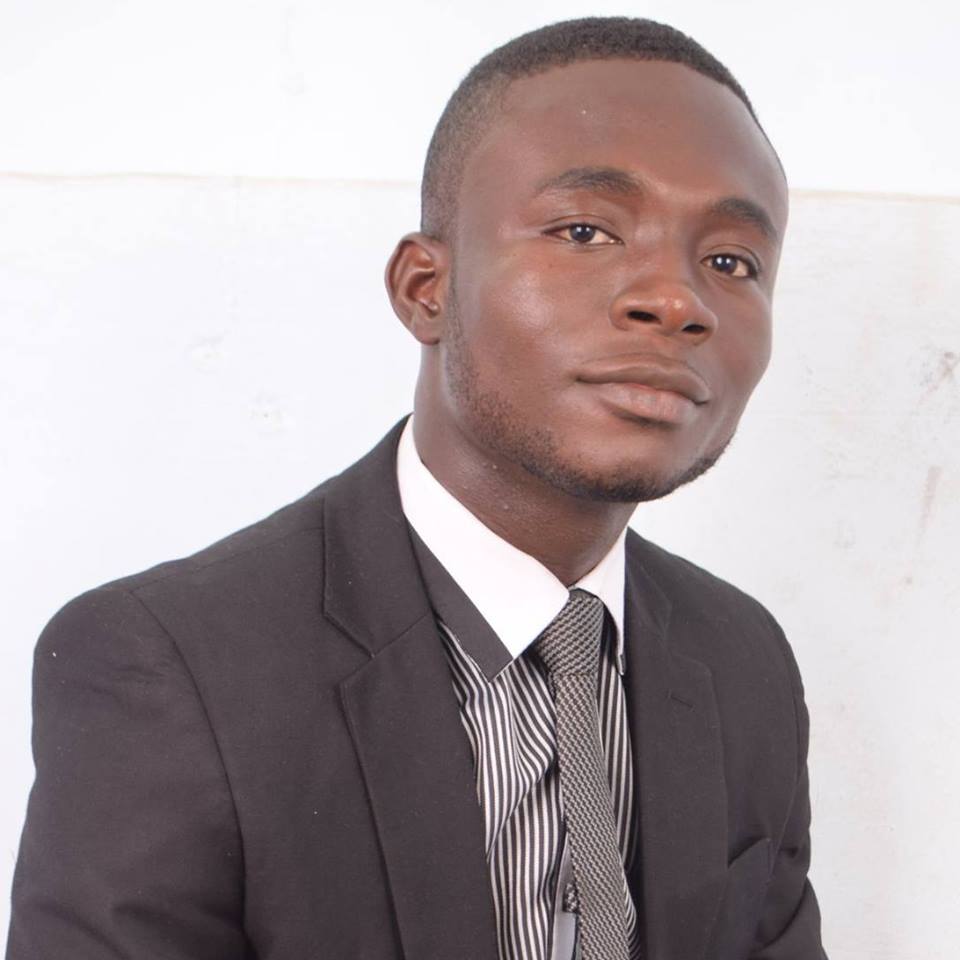 Kingsley Kwaku Pinkrah
COMMITMENT MENTOR, TUTORING AND MENTORING
Kingsley Kwaku Pinkrah is a multiple award-winning social entrepreneur with an MBA and BSc all from the Kwame Nkrumah University of Science and Technology, Ghana. He is the Founding President and CEO for CEDI Ghana, an NGO that fights poverty and youth unemployment in Ghana. Kingsley was awarded 2017 Africa's Social Entrepreneur of the Year, 40 Under 40, 30 Under 30 and Young Professional Role Model Award because of his contributions to global development. He is a Queens University Jim Leech Mastercard Foundation and Clinton Global Initiative University Fellow and has served as an Advisory Mentor for Queens Young Leaders Program, Young African Leaders Initiative and Tonu Elumelu Entrepreneurship Program.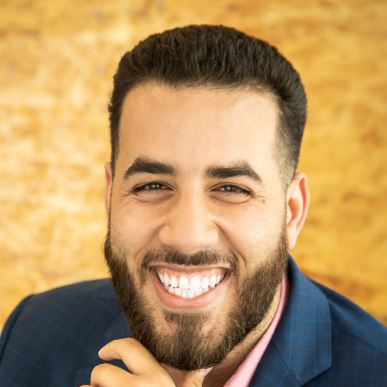 Mahmoud Khedr
Reserve Mentor
Mahmoud Khedr is an Egyptian-American Muslim immigrant, social entrepreneur, and mental health advocate. For the last 8 years, he's been working at the intersection of technology, government, health, and social impact. He is currently a Senior Innovation Consultant at KPMG Ignition, Innovation Labs, where he works with Healthcare and Life Sciences and social impact-focused corporations on everything from strategy to health equity. Mahmoud is also the Co-Founder and CEO of FloraMind, an organization with the vision of empowering young people to flourish through their social, emotional, and mental health. Mahmoud would be happy to help you think through self-care and mental health strategies for yourself and your organization, overall strategy, storytelling & creativity.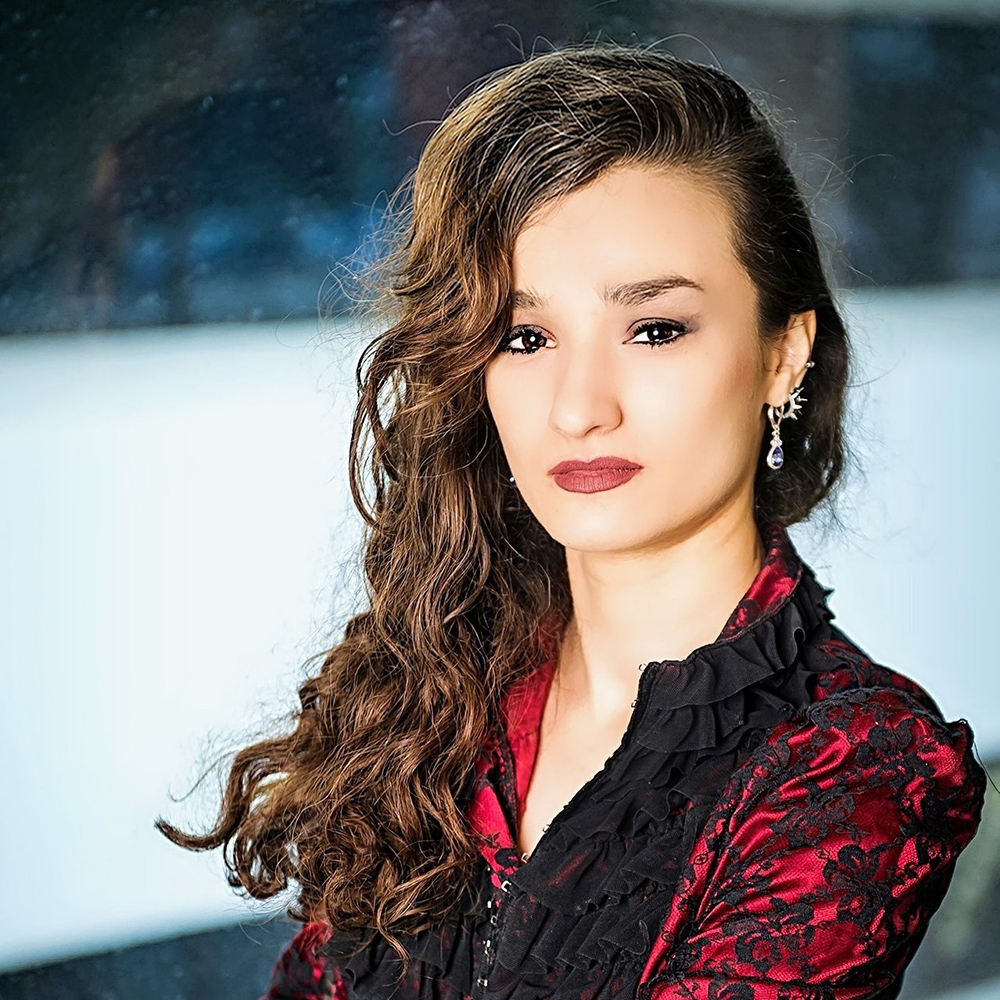 Maria-Luiza Popescu
Commitment Mentor, Technology
Maria-Luiza Popescu is a social impact executive consultant, serving clients ranging from non-profits, Fortune 500 companies, artists, and entrepreneurs to augment their desired social impact and lead with purpose in their business-not-as-usual approaches. She is an AI content strategist for Liveperson, bringing at the forefront responsible governance and ethics of Artificial Intelligence through an engaging thought leadership and daily content series. She most recently launched the Foundations of Humane Technology course with the Center for Humane Technology, connecting technologists with a community of purpose and practice around developing responsible technology that respects human vulnerabilities instead of exploiting them. She previously served as a CGI U Alumni Ambassador and Campus Representative between 2010-2012.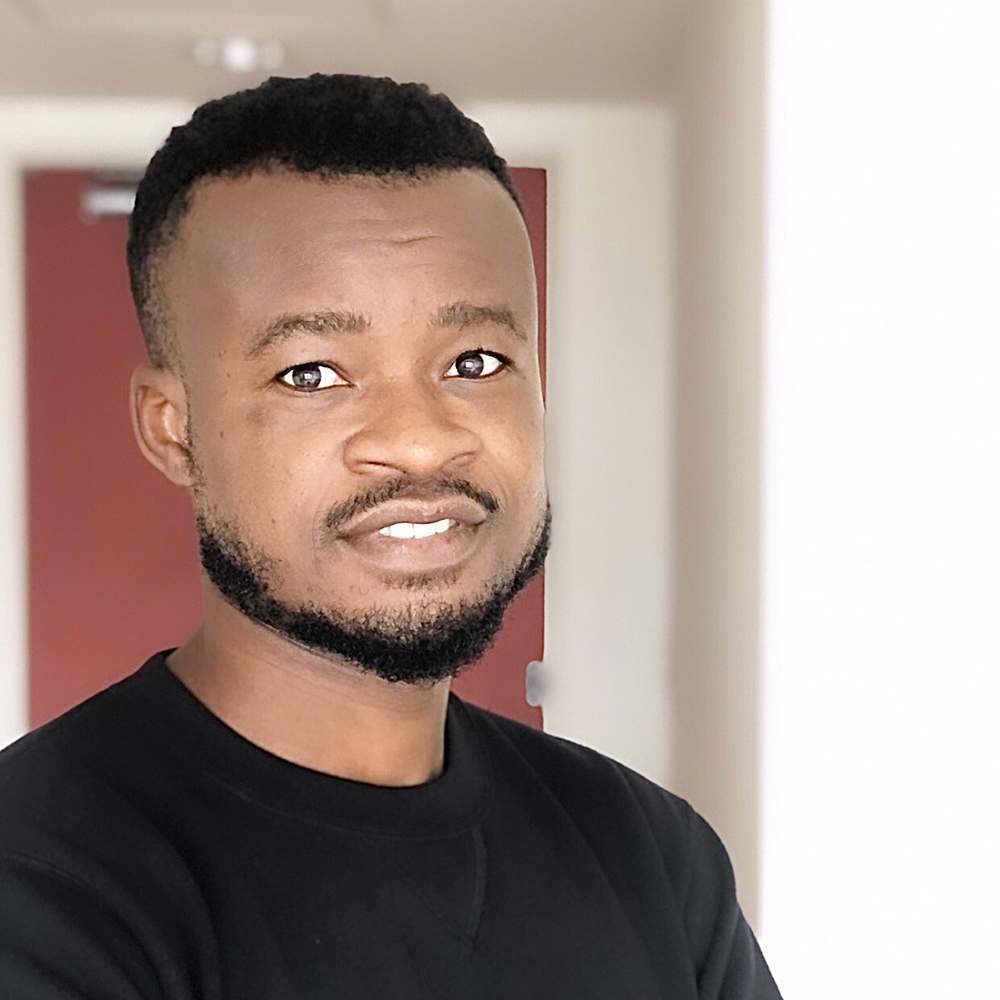 Mark Akrofi
Commitment Mentor, Sustainability
Mark is a PhD candidate in Sustainability Science at the United Nations University in Tokyo, Japan. He is passionate about sustainability and enjoys researching energy and environmental policy issues. Several of Mark's research in this domain has appeared in leading peer-reviewed journals published by Elsevier and SpringerNature. Mark is an alumnus of CGI U, the Global Youth Advancement Summit, and the Young African Leaders Initiative (YALI-West Africa) Program. He is co-founder of the Pan African University (PAUWES) Climate Change and Gender Club in Algeria. He has experience in managing student clubs, community engagement, business proposal writing, and scientific publishing. In his free time, he likes to jog, hike, and Netflix!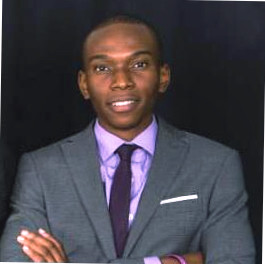 Max Chinnah
COMMITMENT MENTOR, RENEWABLE ENERGY
As an inventor, entrepreneur, Bachelor's degree holder and an American Soldier, Max delight in seeking out opportunities to share his wealth of experiences by providing mentorship and guidance. Through his work as co-founder at Terraoak, he has experience in, including but not limited to, fundraising, marketing, product dev/manufacturing, and navigating the patent application process. Furthermore, as a soldier, Max appreciates the struggles of being a budding entrepreneur and building something from the ground up by those who make the ultimate sacrifice for our country.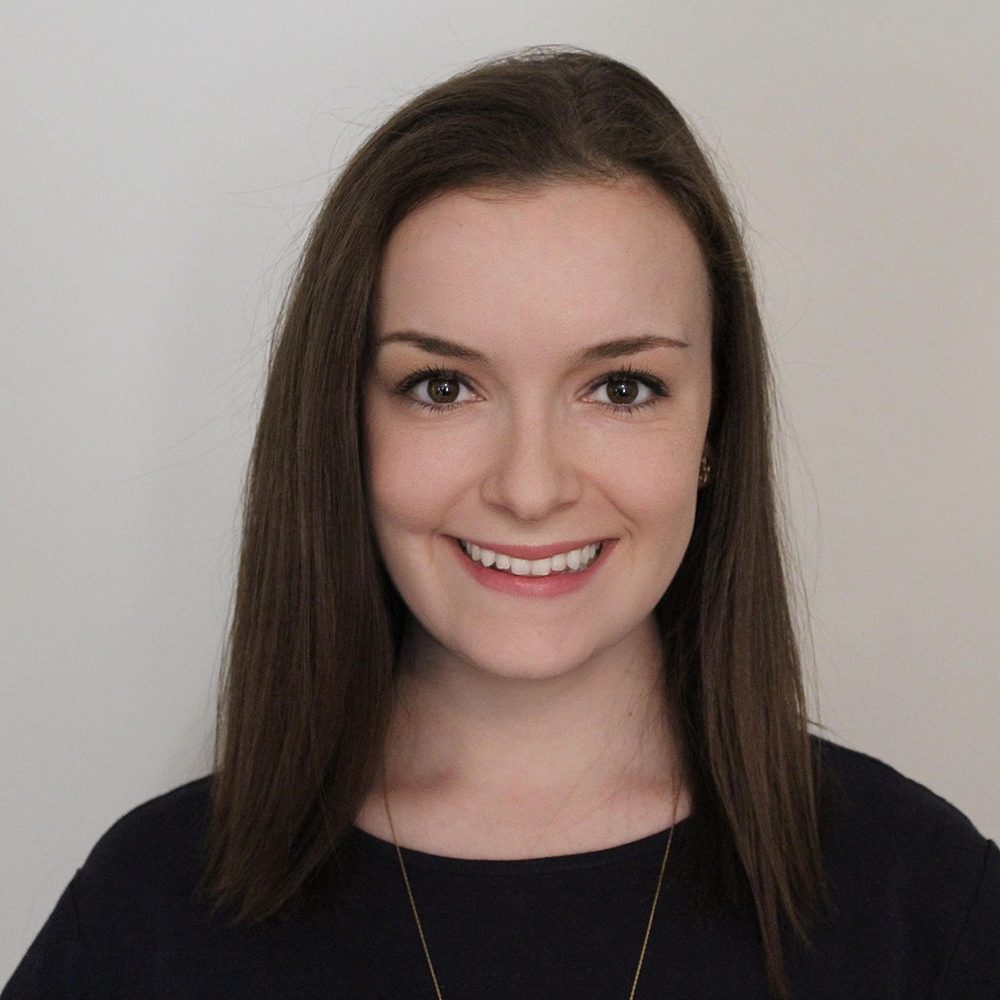 Megan Rosenberger
Commitment Mentor, Water and Sanitation
In 2015, Megan Rosenberger founded a non-profit organization, Barrels by the Bay that has reached over 20,000 participants in six states and Washington, D.C., installing nearly 1,000 rain barrels. She was awarded the Military Outstanding Volunteer Service Medal, Dr. Martin Luther King Jr. service award, Dr. Ben Carson Scholars Hall of Fame Honoree, Clinton Global Initiative University Scholar, The Resolution Project Fellow, and received the President's Environmental Youth Award on behalf of President Obama. Megan graduated with a Bachelor of Science in International Relations from the U.S. Naval Academy in 2017 and serves as a Naval Officer. She holds a Master of Arts in Organizational Leadership from Point Park University and is currently a Master of Business Administration Candidate at Pennsylvania State University.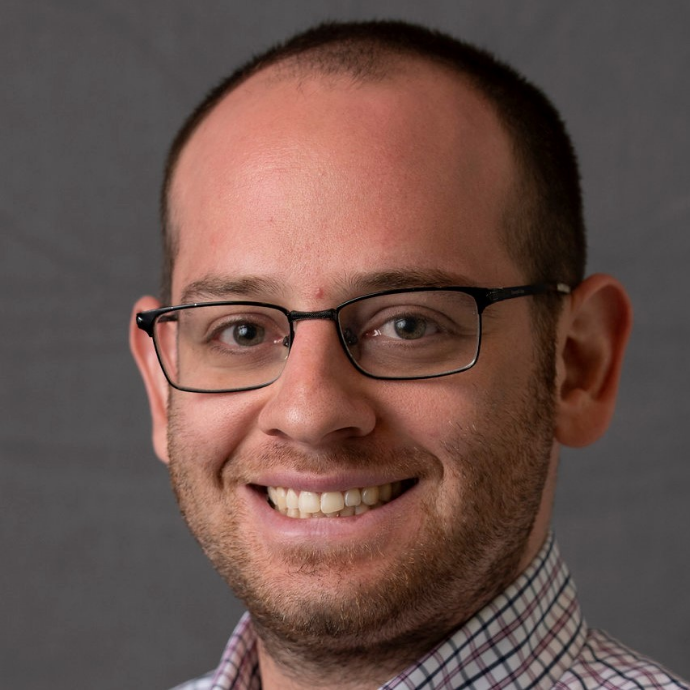 Michael Gidding
Commitment Mentor, Telehealth
Mike is a creative and entrepreneurial life sciences product developer with regulatory strategy experience in startups. He is the founder and CEO of Lingua Franca Therapeutics, a venture-backed digital health company based in the Boston area. Before founding Lingua Franca, he was an early employee at Kaleido Biosciences and other companies launched out of Flagship Pioneering. Mike has been active on behalf of Big Brothers Big Sisters of Eastern Massachusetts, American Friends of Hebrew University, and other nonprofits. He started his career working for a life sciences startup in the animal health industry and was recognized as a "30 under 30" young leader by the American Feed Industry Association (2016).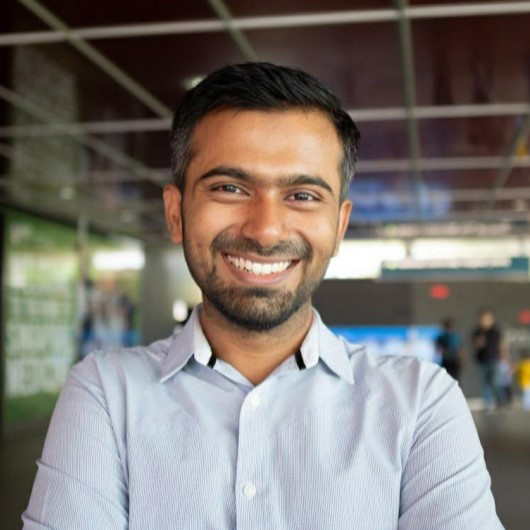 Mohammad Aqib Jamal
COMMITMENT MENTOR, DISABILITIES
Aqib has experience in developing and scaling tech-based solutions. Through his own social enterprise, Aqib has successfully built, deployed, and scaled IoT-based solutions for kids with autism. Aqib is very active in the start-up space and loves to explore new technology, meet new people, and collaborate to fuel exciting and innovative solutions. Having worked in aviation, civil service, healthcare, and technology, Aqib has developed a good understanding of market penetration, collaboration strategy, and product-market fit.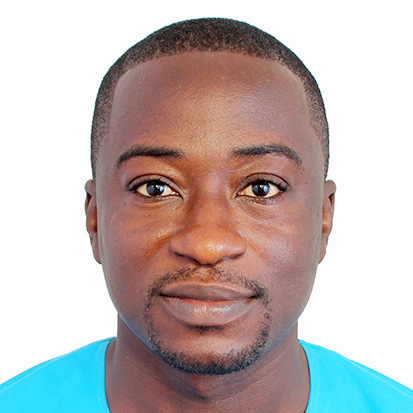 Obed Asamoah
COMMITMENT MENTOR, DISASTER RESPONSE AND RESILIENCE
Obed Asamoah is a Certified Expert in Climate Change Financing. He has experience leading high-level projects funded by international organizations such as ELRHA-Humanitarian Innovation Fund (UK), UNESCO Ghana, Plan International Ghana and STAR-Ghana Foundation. He has worked diligently over the years within the civil society landscape to advocate for a better and robust adaptation strategy that reduces the vulnerability of smallholder farmers to rainfall variability while also enhancing the carbon sink levels. For the past 5 years, Obed has served on government and non-governmental committees working on shaping Ghana's Nationally Determined Contributions (NDCs) and promoting civil society actions towards enhancing environmental sustainability and socioeconomic growth.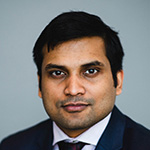 Palash Sanyal
COMMITMENT MENTOR, CONSERVATION
Palash Sanyal works as the Strategic Partnership and Project Manager at the Global Institute for Water Security, University of Saskatchewan, where he is closely involved with the Water Day on the Hill event, Valuing Water Global Assessment Report development with CERES, and water-food nexus/security initiatives. Palash draws expertise in the areas of water technology, policy, strategy, and economics. Previously, he worked for the USask's School of Environment and Sustainability, International Fund for Agricultural Development (IFAD), WaterAid, TEDTalk, and other international agencies. Palash has worked with Stakeholders in remote and vulnerable communities, including the urban pro-poor in Bangladesh and Indigenous communities in Canada. He holds three master's degrees in Development Studies, Environmental Engineering, and Water Security. Palash sits on the board of WaterAid Canada, International Association for Public Participation (IAP2) Canada and Saskatchewan Mutual Insurance Company (SMI). When he is not working, you can find him on a motorbike or at a wedding as a marriage commissioner.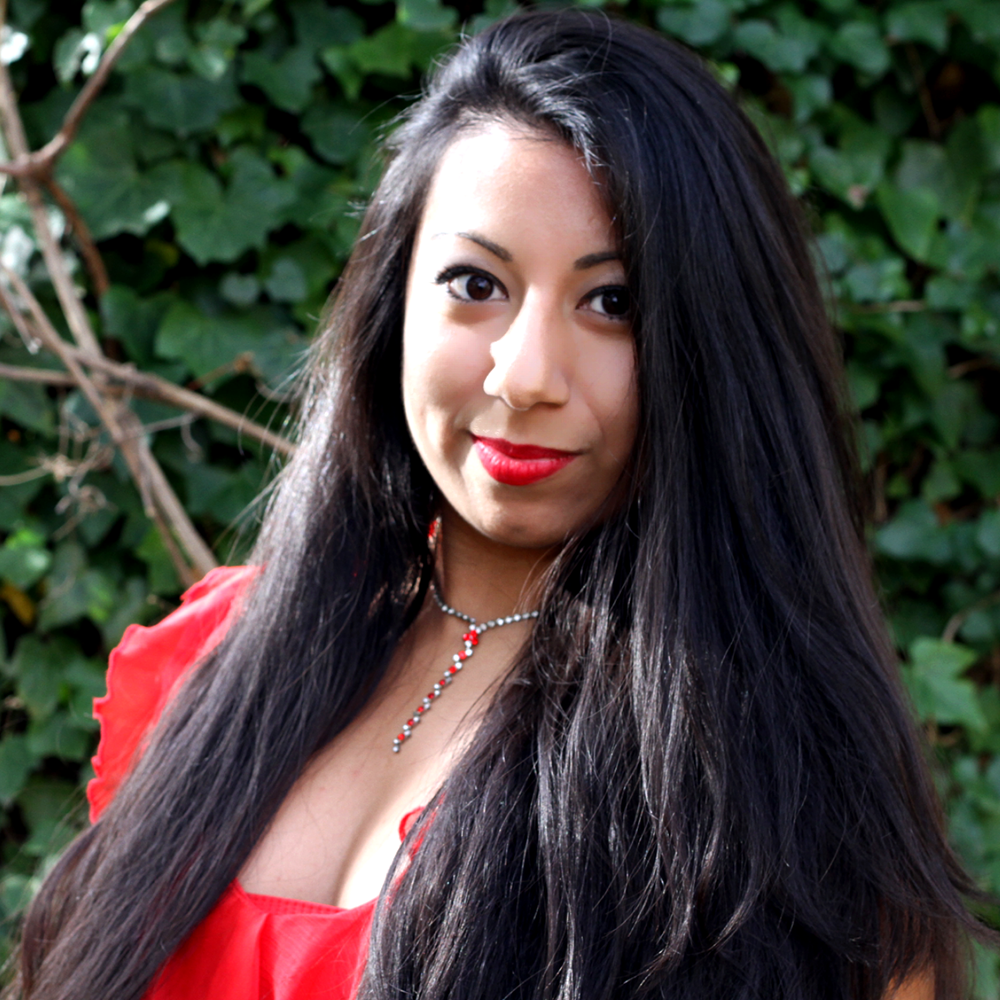 Paulina Sosa
COMMITMENT MENTOR, ACCESS TO HEALTH CARE
Paulina Sosa is the Founder and CEO of Latinx Voces, a social enterprise aimed at amplifying Latinx voices, stories, and cultures. She is also the Founder and Chair of the health branch, the Latinx Task Force, a national coalition of local, state and national organizations, focused on addressing health disparities in Latinx communities during and beyond COVID-19. Additionally, Paulina has worked for more than 15 years in public health, advocacy, data analytics and communications. Her work has revolved around infectious disease transmission and pandemic preparedness, including influenza and COVID-19. Paulina is currently a doctoral candidate in the Doctor of Public Health- Public Health Informatics program at Johns Hopkins University Bloomberg School of Public Health.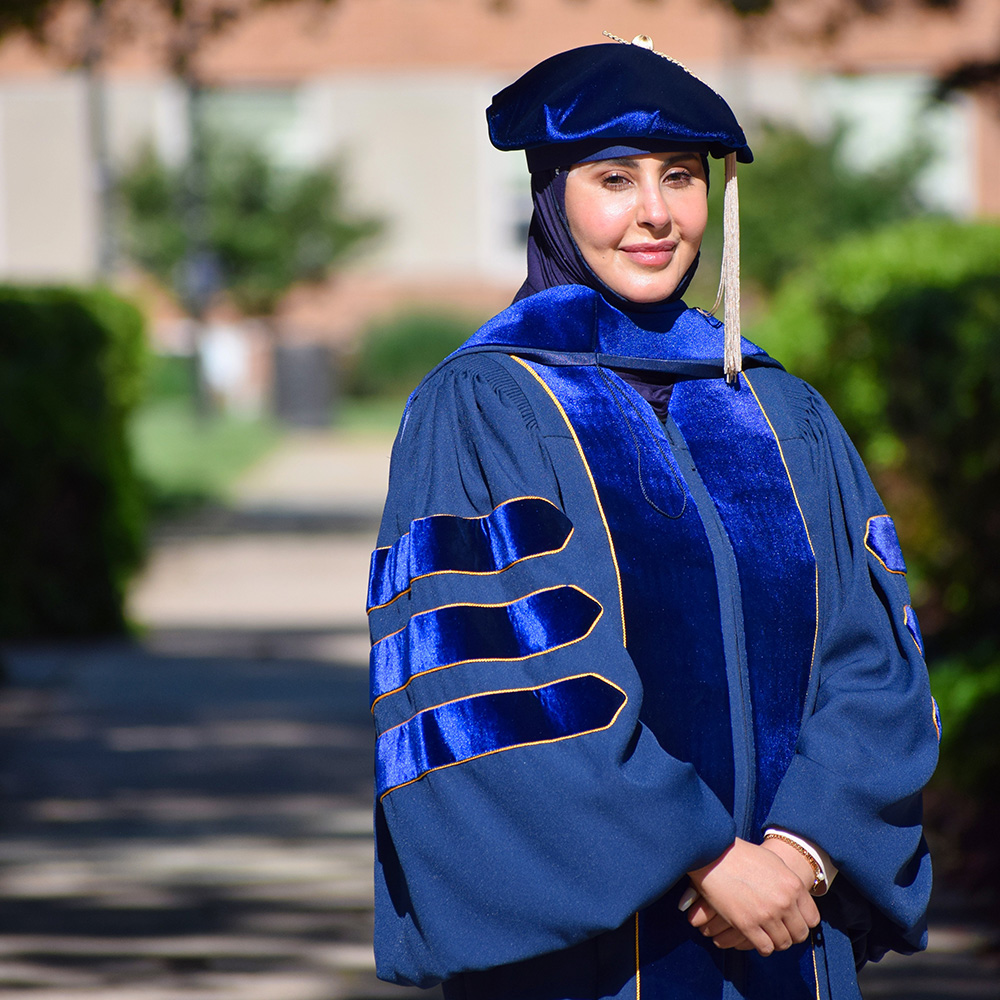 Rasha Alhazzaa
COMMITMENT MENTOR, HEALTH EDUCATION
Dr. Rasha Abdullah Al Hazzaa is an Assistant Professor-Anatomy. She received a BS in Physical Therapy from King Saud University, MS in Applied Anatomy from Case Western Reserve University, and Ph.D. in Anatomy from Howard University. She also earned a graduate certificate in Future faculty preparation. Her research interest is in the Epigenetics field.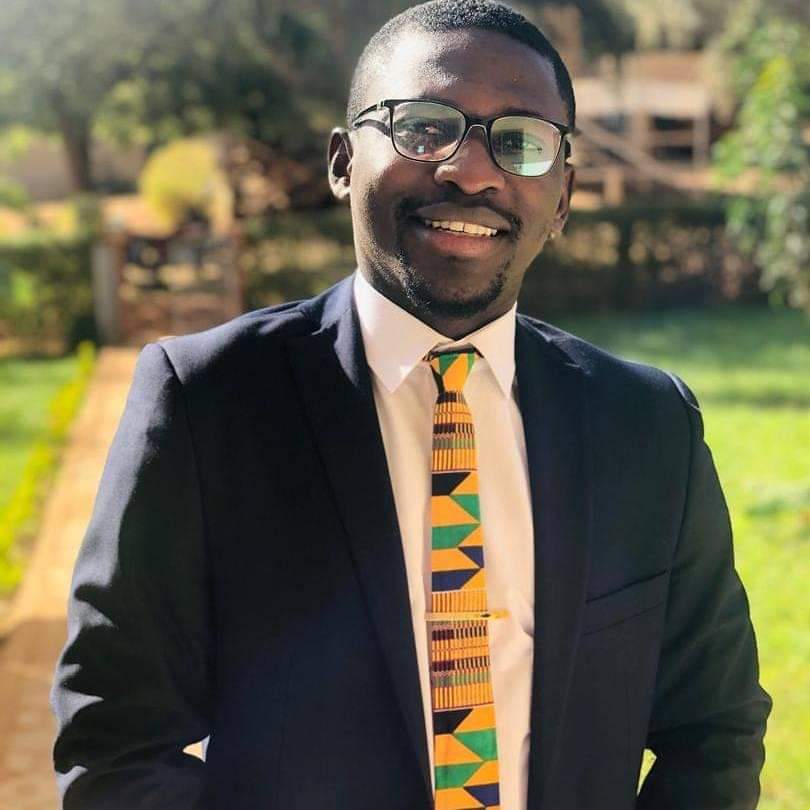 Sarpong Hammond Antwi
Commitment Mentor, Water and Sanitation
Hammond has a multi-disciplinary background with a strong interest in community development, energy policy, climate change and gender advocacy and water resource management. In 2016, he was awarded the best volunteer by the National Youth Authority of Ghana – Upper West Region. He is also the co-founder of the PAUWES Climate Change and Gender Club in Algeria. As a CGI U alumnus, Hammond understands the importance of making a commitment to communities and following through. He is presently a doctoral candidate at Dundalk Institute of Technology in Ireland.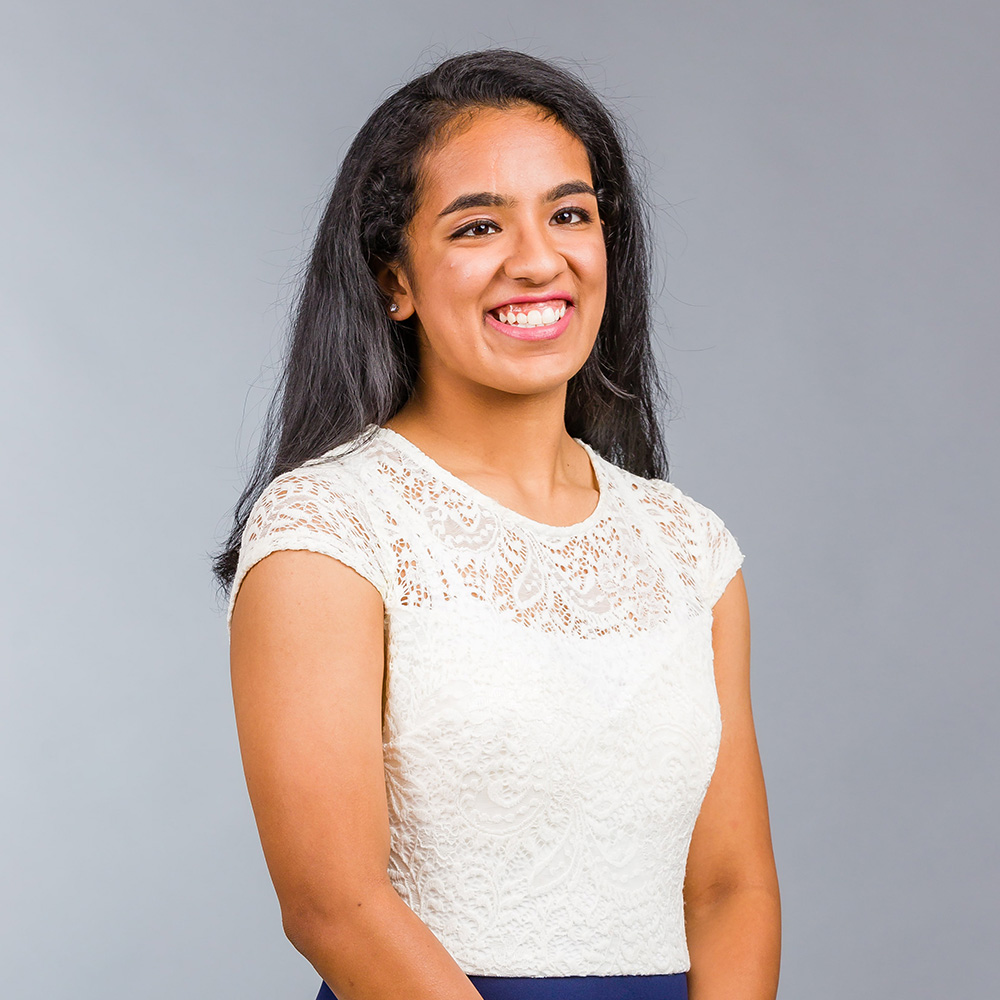 Shreyaa Venkat
COMMITMENT MENTOR, VOLUNTEERISM AND SERVICE
Shreyaa Venkat is an award-winning nonprofit leader, humanitarian, and activist who utilizes multifaceted approaches to address society's most pressing issues. As the co-founder and CEO of NEST4US (www.nest4us.org), she engages people of all ages and backgrounds through a wide array of global service campaigns that support causes ranging from global hunger and social justice to quality education and youth activism. Additionally, she is a Points of Light Youth Network Leader, Giving Tuesday Spark Chapter Head, Good Deeds Day Ambassador, UN CSW66 Delegate, Steelcase Social Innovation Fellow, DoSomething Research Council Representative, ICANHELP Shark Tank Judge, & Global Peace Delegate. Shreyaa is excited to support this year's students on strategic networking, sustainable project planning/scaling, and effective leadership development.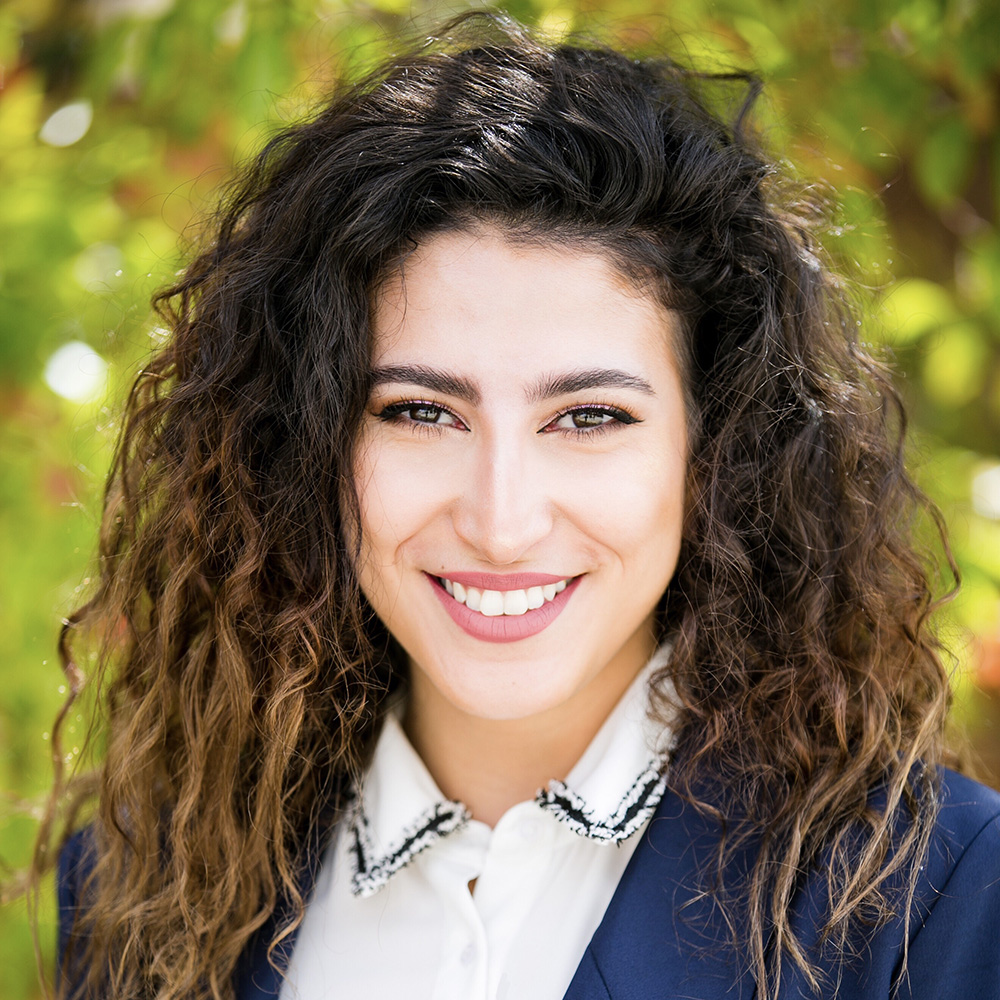 Tamar Haddad
COMMITMENT MENTOR, DIALOGUE AND CONFLICT RESOLUTION
Tamar Haddad is the Author of The Future of Palestine: How Discrimination Hinders Change. She was hugely impacted by her involvement in many phenomenal leadership programs like MEPI – Student Leaders Program, International Women Leaders, and CGI U. This led her to start her program, Yalla – Palestinian Student Leaders, that develops the leadership skills of up to twenty Palestinian undergraduates every summer in American and Palestinian academic institutions. Yalla also helps the students design and implement their projects that have a positive impact on the Palestinian community. Haddad raises awareness about Palestine through her participation in many events. In 2021, she was a panelist at a parallel event of the United Nations Commission on the Status of Women.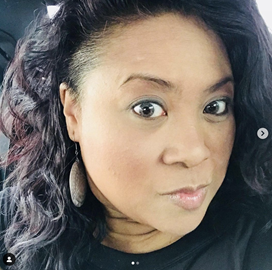 Tiki Inacay
Reserve Mentor
Tiki is a social innovator, avid researcher, and passionate advocate for the LGBTQIA+ community. They have been active in servant leadership for twenty years. Currently, they are a PhD student at Alliant International University majoring in Clinical Psychology. Tiki identifies as a nonbinary person of color. They have dedicated their lives to supporting sexual minority and gender expansive initiatives through research of mental health disparities. Tiki's expertise as a life skills coach supports students by leading teams toward personal development and a cadence of accountability. Their work explores self-discovery, leadership growth, and transformational change, all of which are helpful in the story of social innovation efforts.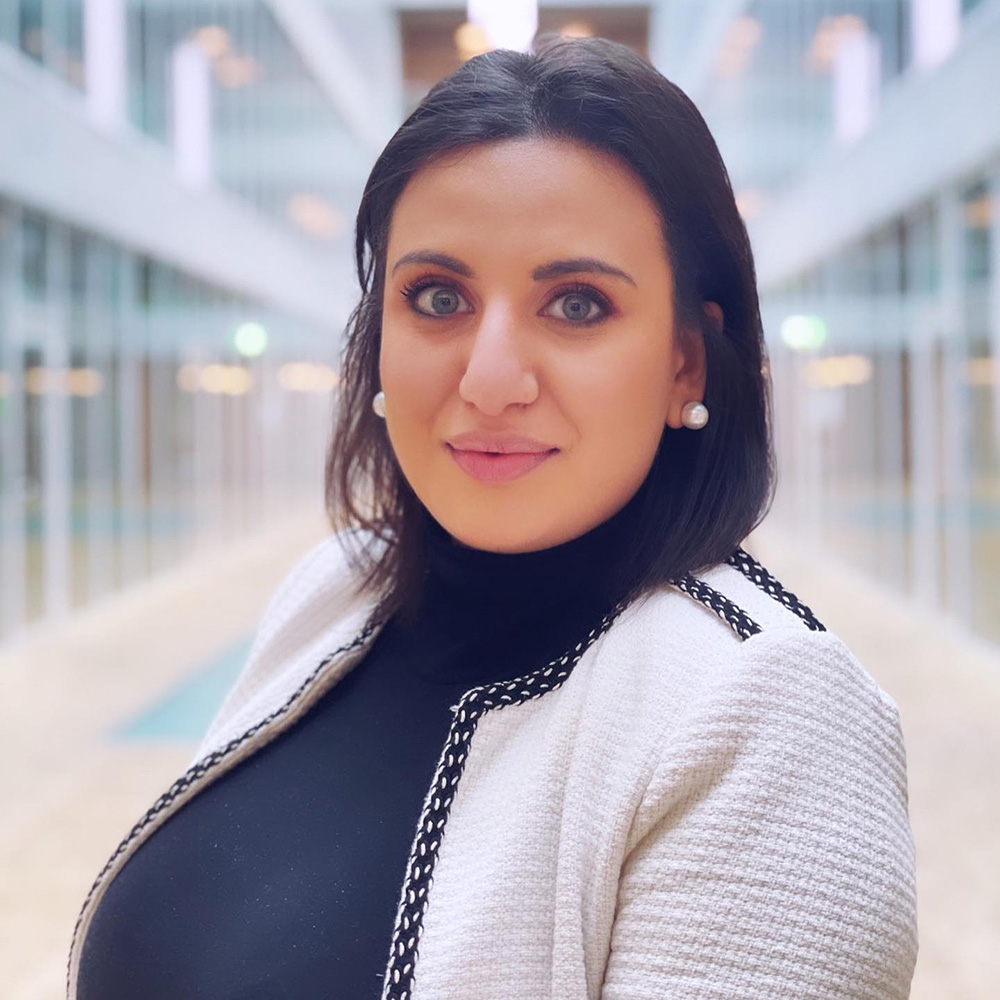 Valentina Parrotta
COMMITMENT MENTOR, HUMAN INJUSTICE
Valentina Parrotta completed a Bachelor's degree in Political Science at the University of Lausanne. She is currently doing a Master's degree in Public Management at the IDHEAP. Aspiring to work as a consultant in crisis management, Valentina Parrotta decided to co-found the CIGC to allow anyone interested to join, attend trainings on how to really manage a crisis, and attend conferences and workshops. She strongly believes in empowerment together, in close collaboration between individuals in order to achieve real change and effective crisis management together. She specializes in political and legal crisis management, project management, strategic planning and conflict negotiation.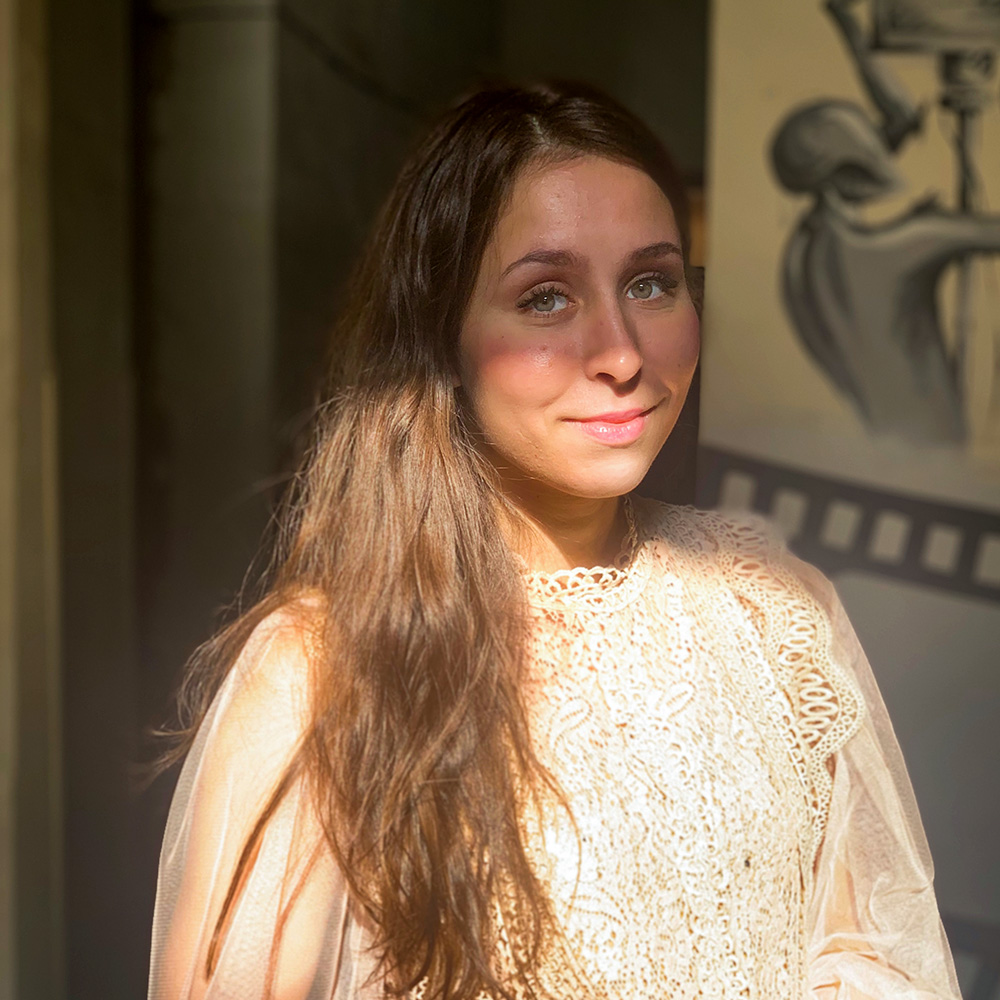 Veranika Bandarovich
COMMITMENT MENTOR, ARTS AND MEDIA
Veranika Bandarovich is a MA graduate in Film Directing – University of Edinburgh (ECA) (2020). An experienced filmmaker, she is passionate about social impact. She is happy to help students with the promotion of their idea, the creation of an advertisement of their CTA, or making into life any other video-related ideas. She can assist students with issues concerning confidence, self-care, and mental health. Speaking of the storytelling aspect, if students need to polish their presentation and work on an elevator pitch, Veranika would be there for them. She can also help students figure out the first steps for approaching investors.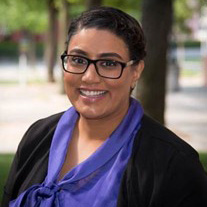 Vinny Johl
Commitment Mentor, Youth Empowerment
Vinny Johl MBA is a Health Care leader who oversees Care Experience, MD Health & Wellness and Equity Inclusion and Diversity for Kaiser Permanente's Central Valley Service Area. She is an award-winning dynamic, data-driven, goal-oriented, healthcare leader with a passion for building relationships, patient experience, and process improvement. Vinny has proven capabilities in project and change management leadership and collaboration at the Board level in for-profit and not-for-profit organizations. Vinny is also a proven strategist in the design and implementation of patient satisfaction, fundraising, and community engagement. Vinny is an engaged member of her community and has served as a Commissioner and Vice-Chair of the Economic Development Commission for the City of Yuba City.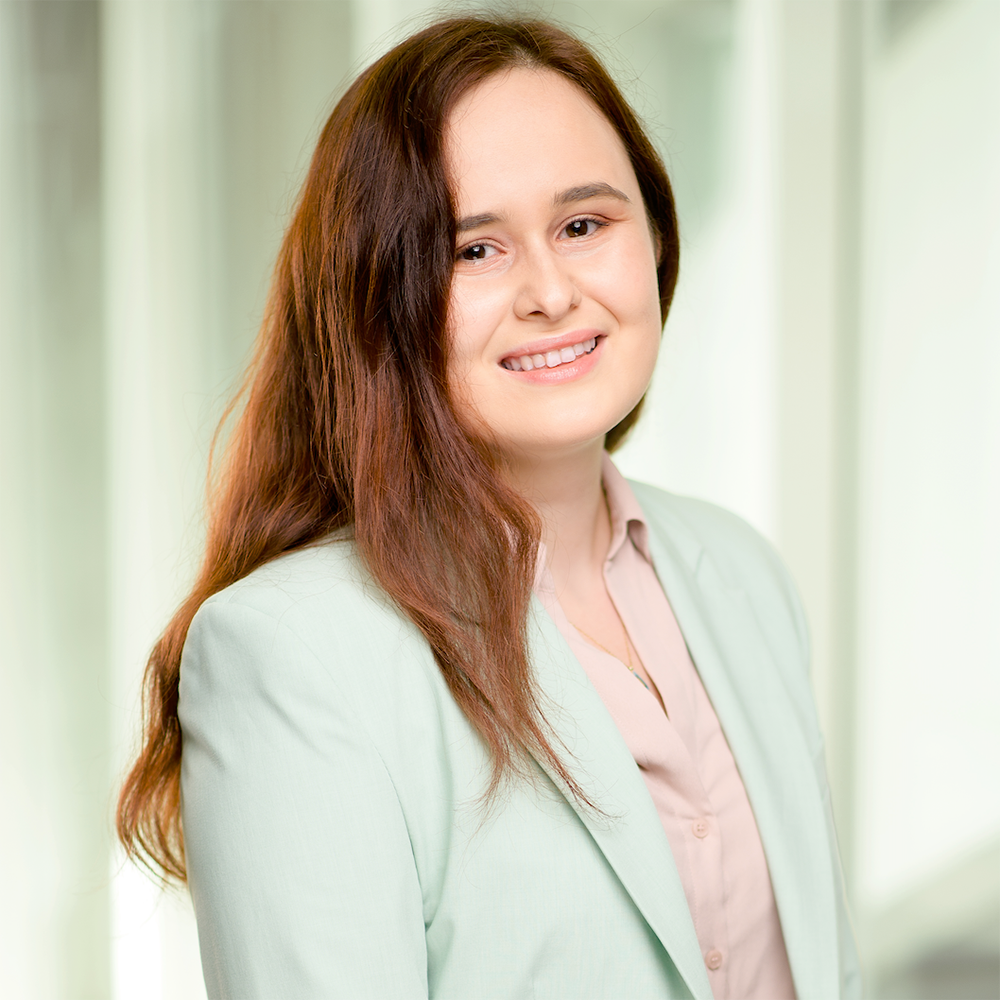 Yagmur Unal
COMMITMENT MENTOR, ARTS AND MEDIA
Yagmur Unal is an aspiring filmmaker and marketeer who believes in the power of storytelling with purpose. She recently graduated from New York University Abu Dhabi with a double degree in Film and Sociology and a minor in Business. She has worked and studied in Istanbul, Abu Dhabi, New York, and Buenos Aires. Her artwork focuses on the social integration of migrant communities, inter-class communication and migrant identity. She currently works at the Imagine Science Film Festival as a Marketing Coordinator and takes part in the International Management Trainee Graduate Program of KraftHeinz in Dubai.