Chelsea Clinton spoke with public health experts on why vaccines work and how to fight the growing movement against science
---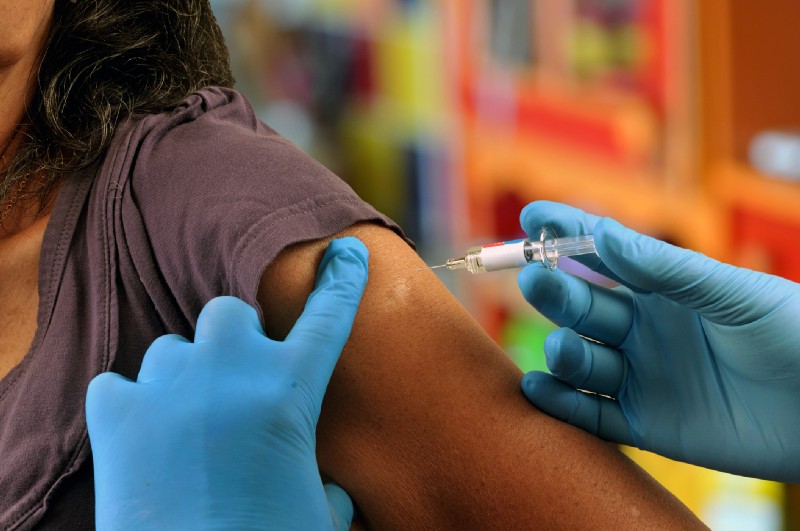 The WHO lists vaccine hesitancy — the reluctance or refusal to be vaccinated or to have one's children vaccinated against contagious diseases — as one of its top 10 global health threats. Vaccination against deadly diseases such as smallpox, polio, measles, mumps, and rubella, are proven public health interventions that require large-scale participation for community immunity.
As scientists race to produce safe and effective COVID-19 vaccines in record time, we know that public trust and participation will be vital to its effectiveness and that social media and online forums will play a vital role in its success or demise.
In the face of a growing anti-science movement and the rising momentum of misinformation online, how do we make sure everyone has access to scientifically-sound and accurate information about the importance of vaccination and other vital public health messages?
This week, Chelsea Clinton brought together vaccine topic experts and students from the Clinton Global Initiative University (CGI U) for a discussion on vaccine advocacy and how young people can support and promote factual health messaging during the COVID-19 pandemic.
Keep reading for eight key takeaways from the conversation.
In fighting misinformation, a simple action — even a comment — can make a big difference.
"Even a simple statement such as 'that doesn't sound right' or 'that doesn't comport with the truth I have' or 'I don't believe this'… can really make a dent in how far misinformation goes from the point where you see it. Even if that's all that you do, you're doing something." — Karen Ernst, executive director of Voices for Vaccines
Understand what people are seeking answers to — a "lack of information is a building block of misinformation."
"At the beginning of the pandemic, the majority of fake news was around, 'What is COVID? Where is it coming from? What caused it?' But right now, we're actually seeing that a lot of hesitancy is around the vaccine. That means that we have to be able to understand what are the key problems or what are the key questions that people are having on the ground? Because by actually being aware of that, you can provide them with fact checks and easily understandable information to make them take the best and wise decision… Lack of information, I believe, is really a building block of misinformation."
— Steve Arnaud Tchuenté Kayo of HEC Paris business school and co-founder of AccuroLab, a platform that provides smartphone users of vulnerable communities with an easy-to-use solution for verifying, extracting, and receiving COVID-19 related information.
We have to care about the equity of who will be able to access vaccines.
"We have to care about the equity of who will be able to access vaccines… I strongly believe we should vaccinate our front-line and high-risk populations globally, before those of us that are not high-risk even stand in line." — Chelsea Clinton
Messages should be relevant, fact-based, emotionally resonant — and from a trusted messenger.
"We continue to learn… how to take on successful strategies and those include working with community organizations, customizing our messages to meet their interests, and making sure those messages are not just fact-based, but also emotionally resonate." — Judy Klein, president of Unity™ Consortium: United for Adolescent and Young Adult Vaccination
Curriculum is important.
"I would really encourage students to try to talk to their professors and ensure there is vaccine curriculum in your schools because different research shows you have to speak differently to different audiences. If a person comes in and they're a little bit skeptical, it's a totally different conversation than you're going to have with someone who is completely opposed to vaccination." — Amy Pisani, M.S., executive director of Vaccinate Your Family
Provide explanations that are simple and digestible.
"We can create explanations of how clinical trials work… Just that simple piece of information… helps assuage the idea that it might be unsafe. That's really what we're looking at doing at Voices for Vaccines — helping break that down, keeping it true, keeping the nuance, but making it digestible so people can take in what they need at any given time quickly." — Karen Ernst, executive director of Voices for Vaccines
Related reading: For a helpful and visual resource, check out these COVID-19 Mythbusters from the World Health Organization.
Amplify information on the dangers of preventable diseases.
"Vaccinate Your Family has a series of personal videos of people whose families have been affected by preventable diseases — some have lost loved ones, some have long-term disabilities. If we can get [people] to understand the dangers of diseases, then we can talk to them about why they want to get vaccinated against them." — Amy Pisani, M.S., executive director of Vaccinate Your Family
Build consensus and demand for a vaccine.
"While scientists race safely, but urgently, toward a vaccine, we all have to be doing our part to fight against misinformation and build a public consensus and demand for a vaccine when it does arrive. Because ultimately that is our only way forward and through COVID-19." — Chelsea Clinton