---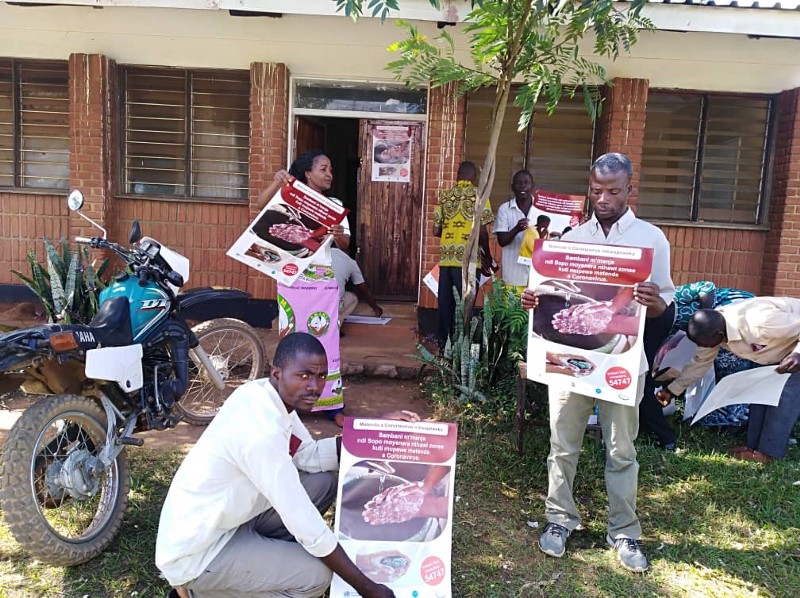 By Ariana Constant, Director, and Dyna Kuthyola Mpasuka, Communications and Development Manager; Clinton Development Initiative
In April, Malawi recorded its first case of COVID-19. Within a matter of weeks, offices would be closed, and life and business as usual would be impacted significantly. The Clinton Foundation's Clinton Development Initiative (CDI) works in Malawi, supporting the development of community agribusinesses across the central region. The team was tasked with evaluating and coming up with a plan on how they could continue to do their jobs, while also supporting the communities they work with during this challenging time.
It quickly became apparent that one of the biggest challenges communities face is lack of access and availability to reliable, accurate information.
The team developed a three-pronged plan to tackle this challenge:
Support the dissemination of COVID-19 related messages across radio stations
Print flyers and pamphlets with information about COVID-19 to share and post around the communities where we work
Engage community health workers to connect directly with our farmer leaders and train them on best practices for protection against COVID-19
In April, CDI Malawi embarked on a journey to fill in the farming community's knowledge gaps on the virus. To date, the impact has been significant:
More than 4 million people were reached daily through Clinton Foundation sponsored radio messages on COVID-19
More than 3,000 posters and fliers were printed with messages from the World Health Organization, the Ministry of Health in Malawi, UNICEF, and the Clinton Foundation
168 farmer cooperative leaders were trained, who will, in turn, train members of their cooperatives. CDI expects to reach out to 4,000 farmers through these training sessions
CDI is sending COVID-19 related text messages to farmers they work with as a necessary tool to help them survive or thrive, reaching out to more than 6,000 farmers per week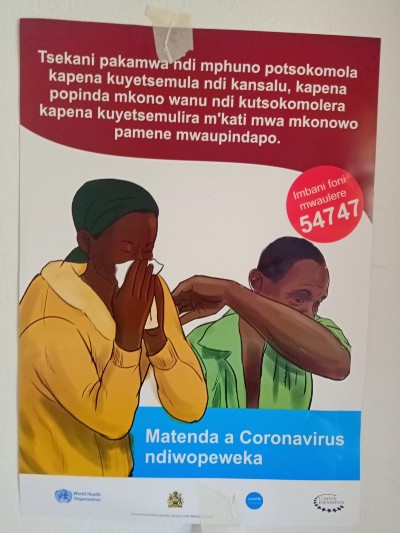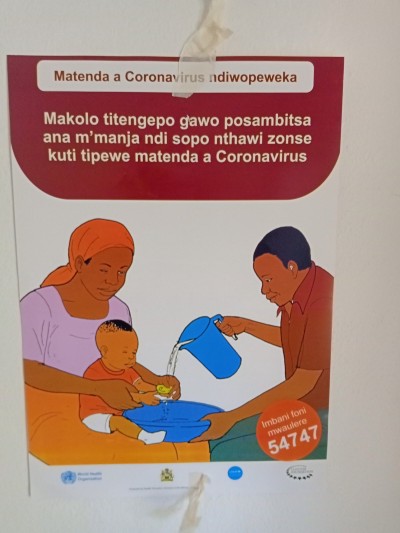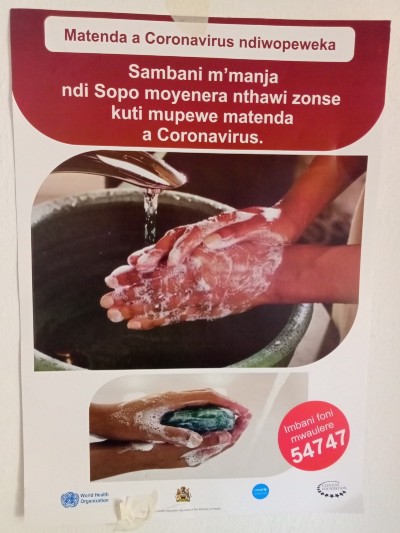 The CDI team recently received feedback from a few leaders of farmer groups on how participating in COVID-19 awareness and prevention training sessions that were organized by CDI in Malawi, has impacted them.
"We were not aware of the seriousness of coronavirus. Everyone wondered why schools were being closed, we thought the government is not caring for our children when it announced that schools should be closed. It was hard for us to accept this as we never took anything about the virus seriously. Nothing about our communal life changed. We still went to our farms in large numbers as you know we are in the harvest season. We never heard about the importance of social distancing or washing our hands until when these health workers came with CDI. I am surprised that there is a certain way I must wash my hands in order to avoid being infected. I have been hearing about the virus on the radio since February this year, but to me the information was incomplete. This training has opened my eyes and I will share the information I have received with my family and community." — Wilson, chairperson for one of the cooperatives where CDI works.
Esther, a secretary for one of our CDI's cooperatives in Lilongwe, also shared her experience after undergoing the COVID-19 training:
"Before the training, we believed that the virus is only affecting people from the West, but now we have become aware that anyone can be infected. We will share the information we have received with people in our communities so that they too should become aware of how deadly corona can be if we do not follow personal protective measures."