This Earth Day, meet five students from the 2022 Clinton Global Initiative University cohort taking action to ensure a greener future for all of us – from diversifying the outdoors to keeping our waters waste-free
This year, the Clinton Global Initiative (CGI) is scaling up its work to bring leaders together and take action on the world's most pressing global challenges. One example of these efforts is the CGI University (CGI U) program, which has brought student leaders together since 2007 to develop Commitments to Action that make a difference in their communities. 
Earlier this month, President Bill Clinton, Secretary Hillary Clinton, and Chelsea Clinton welcomed hundreds of students to the 2022 CGI U Annual Meeting, where students had the opportunity to connect, build, and launch their projects. This Earth Day, we spoke to several students who are taking action around the world to build greener and more sustainable communities worldwide. 
Saving Rwanda's waters, educating Rwandan youth
Waste pollution is one of the biggest threats to aquatic life worldwide, often stemming from improper waste disposal processes.  
Semuhoza Tresor of the University of Rwanda aims to tackle the issue of waste pollution in Rwanda's lakes, rivers, and beaches by organizing collection events in local communities. At these events, a group goes to a local site to collect waste that has been dumped in the area. The waste is then weighed and sold to recycling companies, keeping pollution out of Rwanda's water, and keeping the country's aquatic life safe.  
Tresor hopes to make a substantial profit from the sale of plastics – a profit he plans to invest back into the community. The money raised from selling the recyclable waste is given to organizations that promote education for Rwanda's young population and provide children with necessities like health insurance. To date, he estimates that more than 150 children between the ages of 5 and 15 have been supported to continue their education.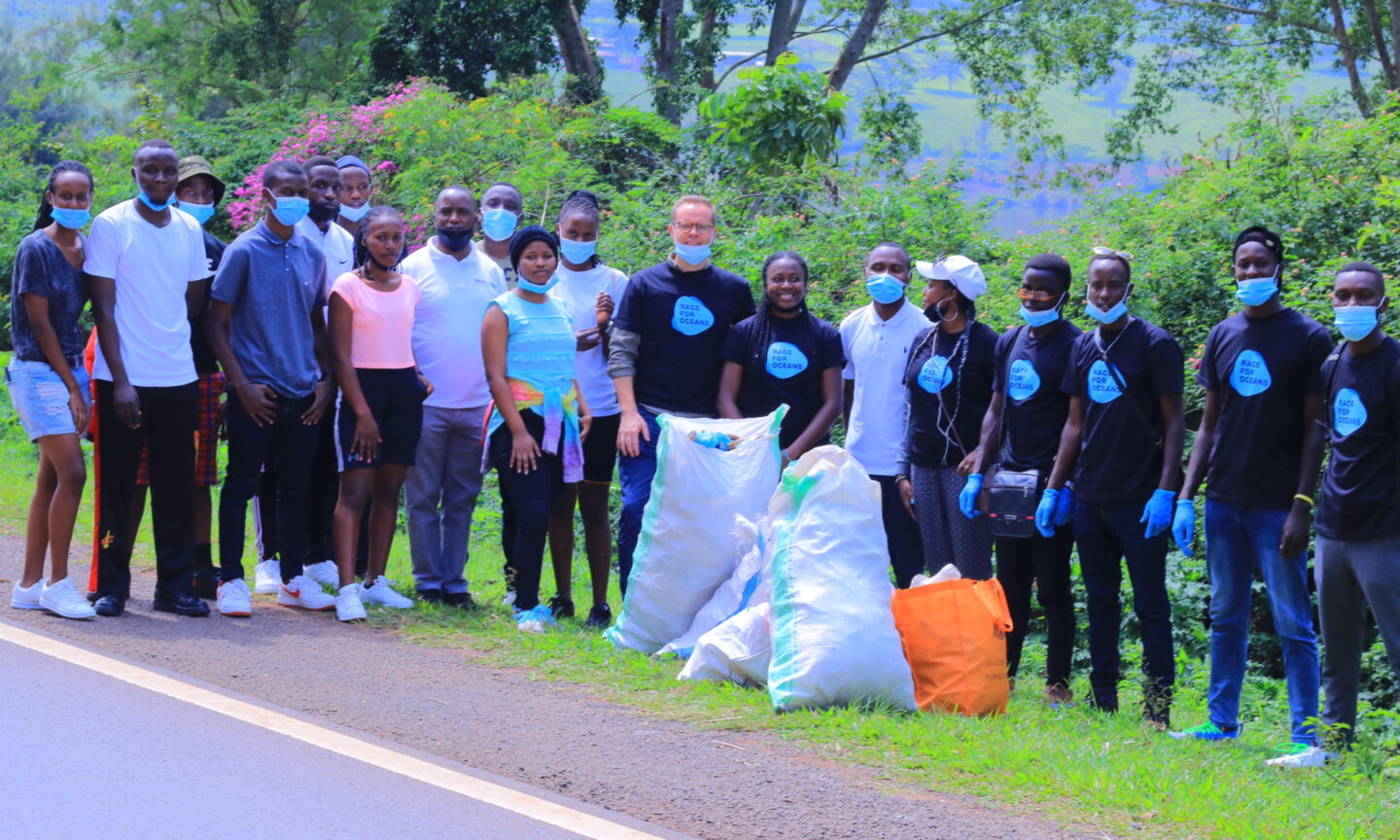 Diversifying the outdoors, one hike at a time
For Miarri Phillips of the University of Colorado Denver, being outdoors is something that brings her joy – and she wants to share this joy with her peers.  
Her Commitment to Action, Green Goddess, is a new approach to diversifying the outdoors, allowing it to be accessible for everyone to enjoy and benefit from. Piloted in her hometown of Rochester, New York, Phillips hopes to expand the program to Colorado.  
Green Goddess serves as an intentionally designed space for girls of color to be exposed to the outdoors and learn about the disproportionate effects that climate change and other environmental injustices have – not only on a global level but locally as well, occurring every day within their backyards.  
Green Goddess' mission is to provide emotional and social support for girls of color to develop identity, purpose, and community by providing and facilitating equitable and inclusive experiences in the outdoors. 
Phillips and her organization have received strong feedback from parents and participants who see the value in Green Goddess' programs and Phillips' mentorship for girls of color. In the future, Phillips hopes to offer more programming and create a dynamic pipeline of inspiring girls who understand their personal environments and feel empowered to contribute to the greater good of society.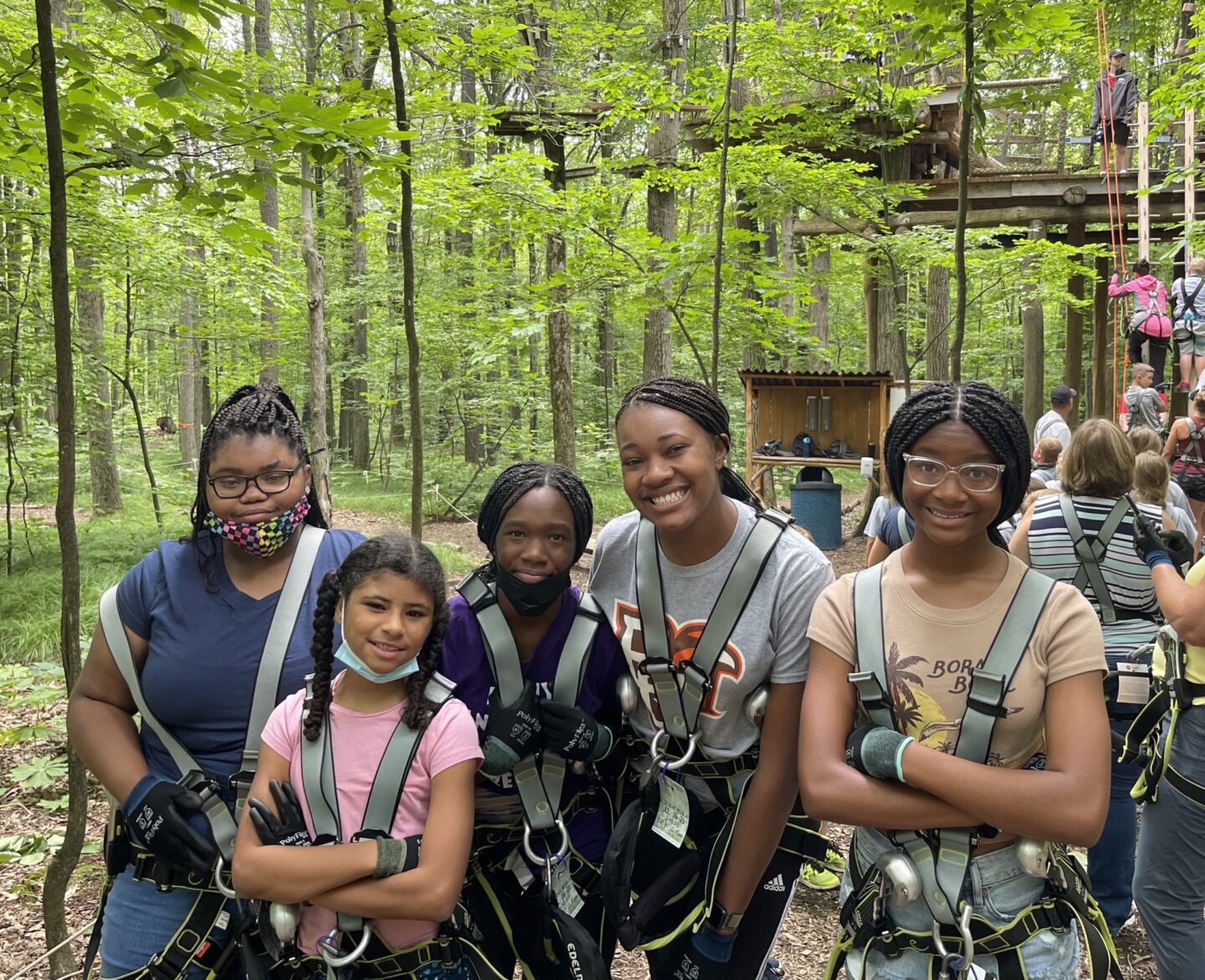 Bringing sparkle to the world with life-saving skincare
Jovia Kisaakye of Makerere University doesn't cry over spoiled milk – she makes life-saving skincare from it. Her skincare line, SparkleAgro, is far more than a business – it addresses two pressing issues faced by members of her community: malaria prevalence and wasted milk. 
Like many rural communities in Uganda, members of Kisaakye's community look to nearby rain ditches as a water source. Unfortunately, the rain ditches that provide the community's water supply are also home to mosquitos, leading to high rates of malaria prevalence. Kisaakye is all too familiar with malaria's devastating impacts, having suffered from bouts of malaria as a child and losing a younger sibling to the disease. 
Concurrently, while members of the community purchase their milk in bulk, lack of refrigeration facilities can lead to up to 50 liters of milk spoiling across the community in just one week. 
To combat this, Kisaakye aimed to tackle the two problems with one innovative line of products. She purchases spoiled milk from members of her community at market price – to ensure no financial loss – and repurposes the milk into skincare products that incorporate mosquito-repellent into the formula. 
SparkleAgro is currently sold in Uganda, and Kisaakye has no intentions of slowing down. Looking ahead to the next five to ten years, Kisaakye plans to expand production beyond her home setup, allowing her to scale product distribution across Africa and Europe. 
In her own words, she wants to bring sparkle to every country.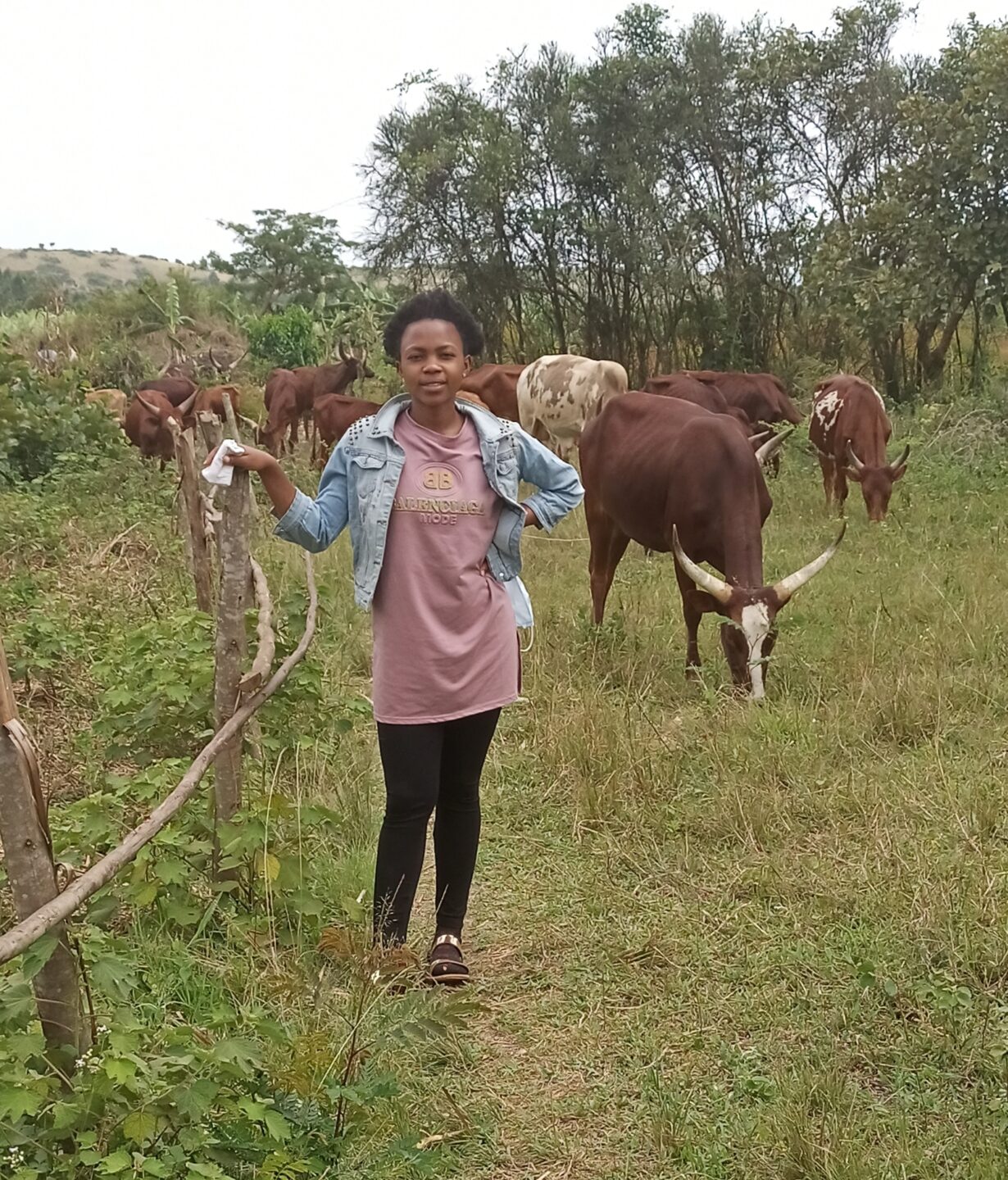 Equipping farmers with tools to develop sustainable agroforestry practices
Faith Mukami of the University of Edinburgh knows that agriculture makes up a significant portion of economic activity in her native Kenya. For this reason, it's vital to incorporate sustainable practices into the sector without sacrificing economic profit.  
Through her Commitment to Action, Mukami hopes to foster climate change resilience in Mery County, where farmers are often faced with negative impacts of climate change, such as land degradation. 
An aspiring climate change expert, Mukami and her team hope to partner with three hundred local farmers, who will be trained and given free tree seedlings to implement the agroforestry project in their farms. 
Local field officers will be on the ground to guide the farmers on project implementation and monitoring. By the end of the project, Mukami's goal is for all of the farmers to have implemented climate-smart agricultural practices in their farms and to see an increase in soil fertility and food production. 
Mukami places collaboration at the heart of her work, saying, "Taking action together is important because it makes us win together, and also it helps us win big."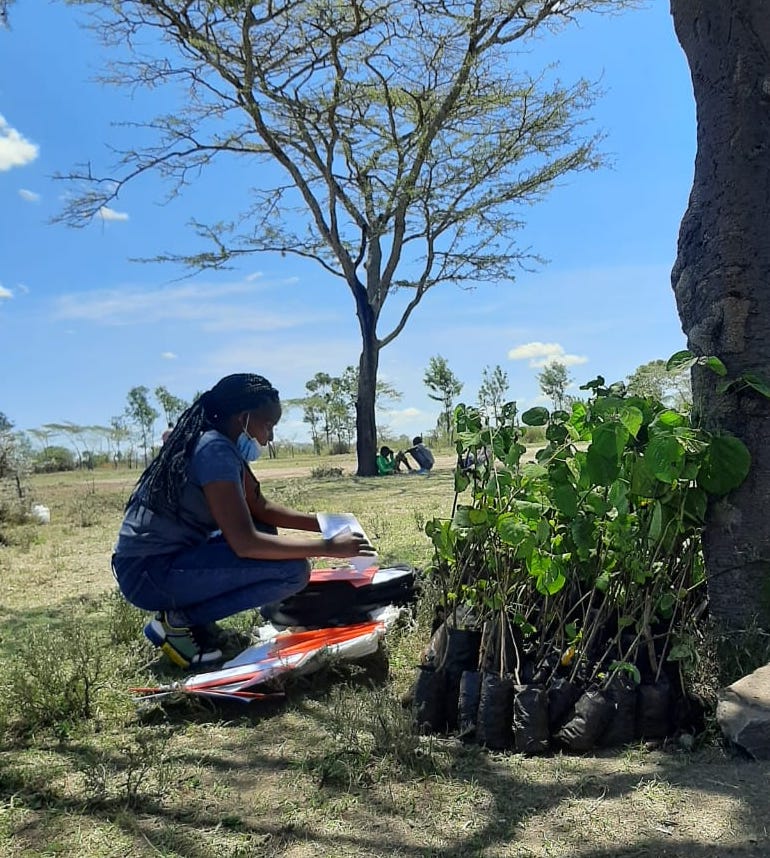 Using innovative farming methods to address local food insecurity 
In the city of Birmingham, Alabama, more than 200,000 people are food insecure, with a sizable number of them being children. Many families do not have the means to purchase healthy foods and instead turn to low-cost, low-nutrient food, which can lead to the onset of health conditions such as diabetes and obesity.  
Through her Commitment to Action, Sindhu Dwarampudi of the University of Alabama at Birmingham aims to address this issue by increasing access to healthy food in the local community and educating children about healthy eating choices. She hopes that students will share the knowledge they learn with their families and communities, leading to a ripple effect of healthy choices.  
Dwarampudi plans to incorporate hands-on learning in the form of hydroponics farming, a type of horticulture which involves growing plants, usually crops, without soil. She will do this by incorporating small-scale hydroponics gardens in local middle schools, where students can learn about hydroponics, farm their own produce, and learn about the importance of nutrition. 
It's a multi-faceted approach to a complex problem – one that Dwarampudi is passionate about for its human-centric nature. She credits her parents for instilling in her the value of service, which motivates her to work for and with her community to create a healthier future for all.