---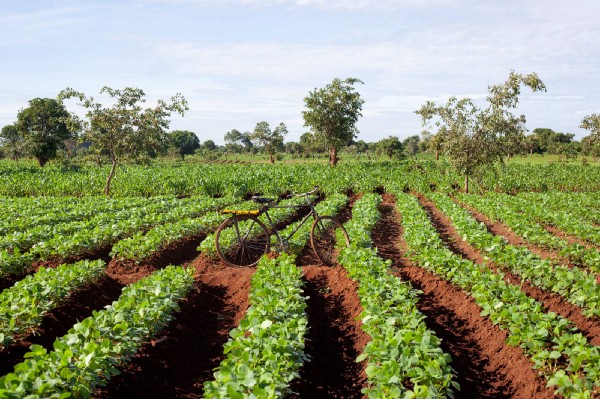 As part of the Clinton Development Initiative (CDI), farmers in Malawi are taking part in a revolution that's employing low-tech solutions to generate high-impact outcomes to strengthen food security and nutrition.
This blog was originally published by the Chicago Council on Global Affairs as a part of their blog series, Global Food for Thought.
By Dyna Kuthyola Mpasuka, Clinton Development Initiative
A small, landlocked country, Malawi faces considerable challenges in food security and nutrition. With a population of over 18 million people, of which one in four live in extreme poverty, there is much work to be done to ensure Malawi can achieve its 2030 Sustainable Development Goals. One key area of focus is ensuring that smallholder farmers are empowered with the tools and skills needed to increase crop-yields, building a foundation for communities to access the food they need to lead healthy, productive lives.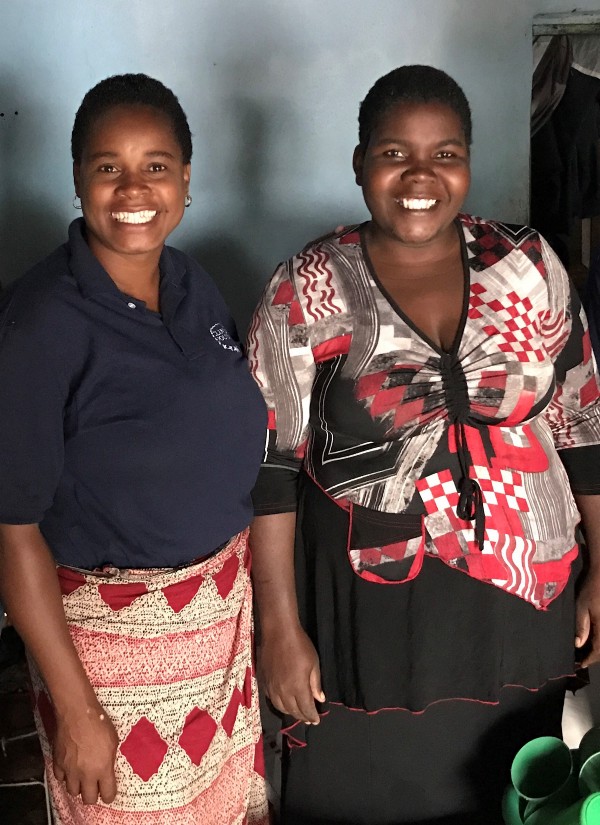 For many smallholder farmers in rural areas, the Clinton Foundation is working to empower, educate and connect communities through WhatsApp — and while it may seem a basic means of communication for those living in the United States, it is revolutionary for farmers in Malawi.
Harriet Kupempha lives in the Dedza District of Central Malawi. As a woman and a farmer, breaking into markets and sourcing the best price for her crops has been a challenge. Harriet initially joined the Clinton Development Initiative (CDI) in 2017, hoping to gain the knowledge and skills she needed to not only improve her farm, but to build a better life.
As it turns out, Harriet already had one tool in her hands — WhatsApp. Harriet had used the messaging app for a number of years, finding it a great way to stay in touch with her relatives in other districts. But when she joined CDI, she began to see the potential it had to support her livelihood, too.
WhatsApp enabled Harriet to connect with other CDI farmers in her district, and gather critical information such as market prices, shifts in weather patterns, and knowledge of what other commodities were being grown around the district — all information that CDI trains farmers to gather, analyze, and use to increase their yields, and information that Harriet had been missing in the past. As she explained, WhatsApp and CDI transformed the way she runs her farm:
"At first I took WhatsApp as one of the ways to connect with my relatives in town. I would log in only when I wanted to check on my relations but now with the coming of CDI, I see WhatsApp as a very useful source of information. WhatsApp makes it easy for me to communicate with CDI's field staff who guides me on my farming."
Harriet also explained that she uses WhatsApp to get commodity prices from Lustia Nkhoma, CDI's Enterprise Development Officer who oversees Dedza district. CDI's Enterprise Development Officers work to accelerate access to finance and markets, training local communities in how to negotiate for the best price when they're ready to sell.
CDI is actively working with farming communities in 8 districts in the central region of Malawi, focusing on soybean cultivation as a high-value substitute for tobacco as the cash crop because of its ability to revitalize soil and its strong nutritional profile.
The project has grown from working with 200 farmers in the first year to more than 120,000 farmers trained in six districts as of the 2017–2018 season. CDI is adding two new districts for the 2018–2019 season. Enterprise Development Officers have established a well-organized and empowered network of "hub farmers". These farmers act as peer advisors, communicating knowledge to and answering questions from fellow club and club members.
Through WhatsApp, Harriet received weekly commodity market information from Lustia. With this knowledge, Harriet was able to sell 30 bags of soybeans for around $US 405 to a buyer she connected with through WhatsApp — notably more than the price she would have otherwise received. And as a hub farmer herself, Harriet also shared the commodity market information with the farmer group that she works with.
"WhatsApp has made communication very easy for me. I was linked with a reliable buyer who came straight to my house and bought 30 bags of soybeans. I have used the money to buy a 30 by 20 meters [plot of] land to increase my farmland. This means I will produce more soybeans this season, hoping to have the same buyer or other buyers that CDI will connect me with, to buy my soybeans."
Asked how WhatsApp is different from other means of communication, Harriet explained that with WhatsApp, she gets messages right away without delays,
"I'm able to know when the EDO is online and when she is offline because it shows on our chat. WhatsApp is very cheap too. I only use $US 1.40 a month to buy data bundle. For a farmer, this is not a huge expense. It is affordable!"
There are still some challenges, however. Keeping a phone charged can be difficult in Malawi, especially with regular cuts to power across the country. According to the World Bank, only around 10% of the total population of Malawi has regular access to electricity. Harriet is one of the fortunate ones. But as more and more farmers join CDI and find success in increasing yields and maximizing profits, they can make the investment in things such as electricity to help drive growth in their farms.
To date, 14 farmers in Malawi are taking part in this pilot project that began in 2018. From small beginnings, the pilot is now set to expand with plans to reach all 119 "hub farmers" like Harriet in Malawi. Pilots are now underway in Tanzania with 12 hub farmers receiving smart-phones with WhatsApp, and is due to expand to Rwanda this year, following proven success in Malawi.
Since its beginning, CDI has expanded at the invitation of the governments of Malawi, Rwanda, and Tanzania, and grown from a network of 200 farmers in 2008 into an organization actively supporting more than 160,000 farmers, transforming subsistence agriculture into a catalyst for social and economic change. Employing technology is just one example of how CDI working with local communities is supporting countries like Malawi to be on track to achieve Agenda 2030.