LaundryCares Literacy Summit participants were inspired to take action and promote early learning in their communities
---

No action, person, business, or organization is ever too small to make a difference in a child's life. That's why the Foundation's Too Small to Fail team works with partners from across the country to reach families with new opportunities and moments to talk, read, sing, and meaningfully engage with their children no matter where they are — including small businesses like laundromats.
Through a unique partnership that first began in 2015, Too Small to Fail and the LaundryCares Foundation have come together to set up "Family Read, Play & Learn" spaces in more than 80 laundromats across the country, as well as to host free laundry days, connect laundromats with local librarians to arrange storytimes, and hand out free books, resources, and materials to parents and caregivers while doing laundry. Families spend an average of two and a half hours a week doing laundry in the laundromat — making it a perfect engagement opportunity for parents and caregivers to talk, read, sing, and play with their children.
Creating safe, literacy-rich learning environments is a growing movement made even more urgent by the challenges of the COVID-19 pandemic to mitigate learning loss. At the third annual virtual LaundryCares Literacy Summit, laundromat-owners, business leaders, and advocates for early childhood education came together to renew their commitment to promoting early brain and language development and creating learning moments to help children and families — particularly those in low-income and under-resourced communities.
Read about five small-business owners and community leaders and their ideas for helping expand learning environments in their communities:
Brian Holland: a laundromat owner building community in Philadelphia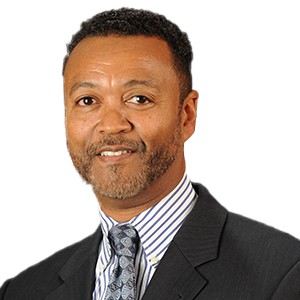 PHILADELPHIA, PA — Brian is a laundromat owner committed to providing community programs and services that support local residents and families and he is partnering with Too Small to Fail to pilot the first "Family Read, Play & Learn" spaces in Philadelphia to create literacy-rich environments in his laundromats.
With the community as the focus, Brian's laundromats — "The Laundry Cafés," not only offer a haven for inner-city residents to complete laundry, they deliver customer care and community support services such as low-fee computer rentals, free wi-fi, video games, coffee kiosks, digital jukeboxes, and more. As a Laundry Literacy Coalition partner, Brian participated as a panelist at this year's Laundry Literacy Summit for the important discussion "Laundromats and Their Essential Role in a COVID-19 World."
"The summit was a reminder that everyone's contribution makes a significant impact in children's lives and I am excited to incorporate some new ideas such as Sidewalk Math decals into my businesses."
Kathy Hesse: a volunteer dedicated to bridging the gap in Greater Nashua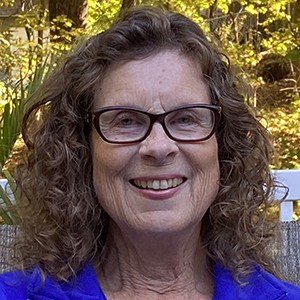 NASHUA, NH — After seeing a news story about how Too Small to Fail partnered with the LaundryCares Foundation to bring early childhood literacy and language learning skills to area laundromats, Kathy became inspired to do the same for her community and learn more about how to get involved.
Kathy reached out to a community organization, the United Way of Greater Nashua, to help bring early learning opportunities to more local children and families by finding volunteers to read and identifying potential laundromats to install "Family Read, Play & Learn" spaces.
At this year's Summit, Kathy was energized and even more determine to help create quality learning environments — and she was one of two Summit participants who were selected to receive a free large-sized "Family Read, Play & Learn" kit, generously donated by Lakeshore Learning Materials. Kathy is working to get this space installed in an area laundromat this year.
"We are all in the process of making a dream come true to bridge the gap and help central city children to enter kindergarten with age-appropriate language and pre-literacy skills that will ensure greater success in school."
Joe Hoang: a laundromat owner's responsibility to his customers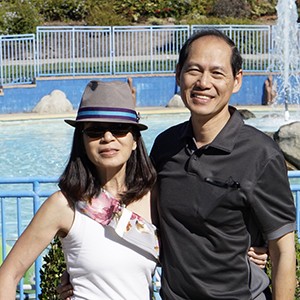 WESTMINSTER, CA — Joe has been a part of the laundromat business for almost 20 years, and in that time, he's gotten to know many members of his community. He has helped young parents washing bibs and onesies with a baby on their hip, families washing their children's back-to-school clothes, and watched those same kids grow up to help their parents and do their own laundry before they leave for college.
Joe credits the Laundry Literacy Coalition for expanding his knowledge about the possibilities of what a laundromat can do for his customers and families. After learning the three pillars of the Laundry Literacy Coalition — Awareness, Access, and Action, he prepared a plan of action and was selected to receive a "Family Read, Play & Learn" kit. Joe is installing this space in his laundromat and plans to offer more learning opportunities to better serve the families and children of his community.
"To be able to help a young child learn and grow, even in just a small way, is a fulfilling experience. In Vietnamese, there is a saying I have always found beautiful: "Một chữ cũng là thầy," which means: "Teach just one word and you will always be a teacher."
Karen Yother: a youth services coordinator committed to community outreach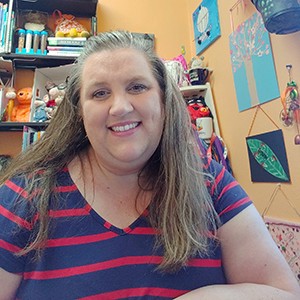 HAYDEN, ID — In her work as a youth services coordinator at the Community Library Network, her team has a strong history of creating outreach programs that serve her community. She was intrigued by the idea of creating programs for children and families that meet them where they are in their daily lives.
Living in an area that has less than 5 laundromats within a 1,000 square mile area, Karen hadn't given much thought to their importance and the significant role they could play in the lives of children and families until she attended the LaundryCares Literacy Summit, which highlighted for her the inequality of services and access to resources many face every day.
The Summit sparked a new idea for her — to partner with local coffee shops and grocers to be able to offer a free cup of coffee or meal ideas to parents while they engage with their children in the literacy spaces of laundromats.
"Too Small to Fail and the LaundryCares Foundation have truly opened my eyes to a vast group of people who care about their community and often go unseen. Business people, who are committed to strengthening communities, which includes healthy families and quality opportunities for children. Let's work together and create space for children to have equal opportunities to learn and grow."
Kathryn Rowen: providing resources to create more literacy-rich environments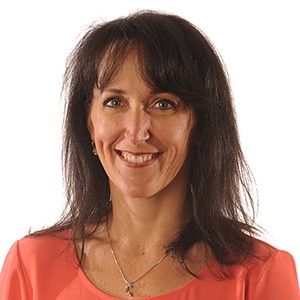 APPLETON, WI — As a general manager of Alliance Laundry Systems and Board Director of the LaundryCares Foundation, Kathryn recognizes the opportunity to broaden her reach, influence, and create impact by promoting early learning.
She felt inspired after the Summit to increase access to resources and tools that will help build literacy-rich environments in her community.
Through 2021, Kathryn and Alliance Laundry Systems will run a promotion that will provide complimentary "Family Read, Play & Learn" kits for laundromat owners who incorporate plans for these spaces into their business and pledge to engage the community and library leaders in early learning opportunities.
"I found the summit to be a great source of reinforcement and inspiration. WE are the ones, the individuals, who can make a difference. The summit was truly "adrenaline for the spirit" and I am re-energized about our collective and personal ability to change our communities for the better."
For resources that will help you to talk, read, and sing with your child while indoors, visit https://talkingisteaching.org/indoors.