Through collaboration from NYSERDA and the Clinton Global Initiative, the building is leading the way on climate-resilient retrofitting and clean energy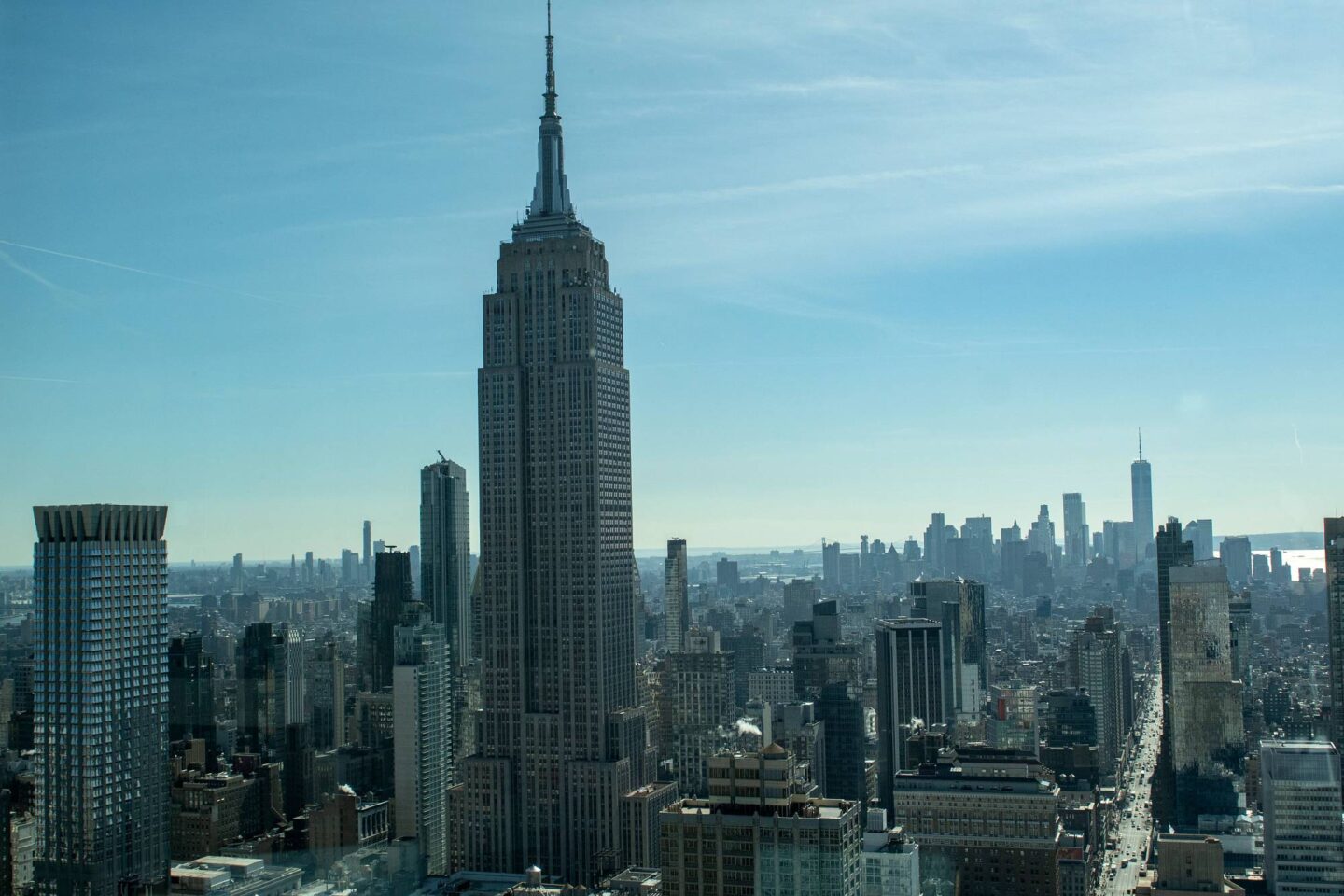 The Empire State Building turns 91 today, draped in a new and improved birthday suit – new low carbon retrofits, updated windows, solar panels, and LED lighting — proving old buildings can always learn new tricks.  
When the building opened in 1931, it was an architectural wonder, rapidly being constructed in 1 year and 45 days. The Empire State Building remains a marvel, today, as the new climate-resilient standard of the New York City skyline.  
In 2009, the Empire State Building consumed as much energy in one day as 40,000 single family homes. With support from the Clinton Global Initiative (CGI) and encouragement from President Clinton, the Empire State Realty Trust (ESRT) launched into the Empire State Building Retrofit Project with a goal to improve energy efficiency and reduce energy consumption by 40 percent. Over the last decade, the Empire State Building has reduced its carbon output, lowered energy costs, created jobs, and provided a roadmap for other buildings and cities across the country.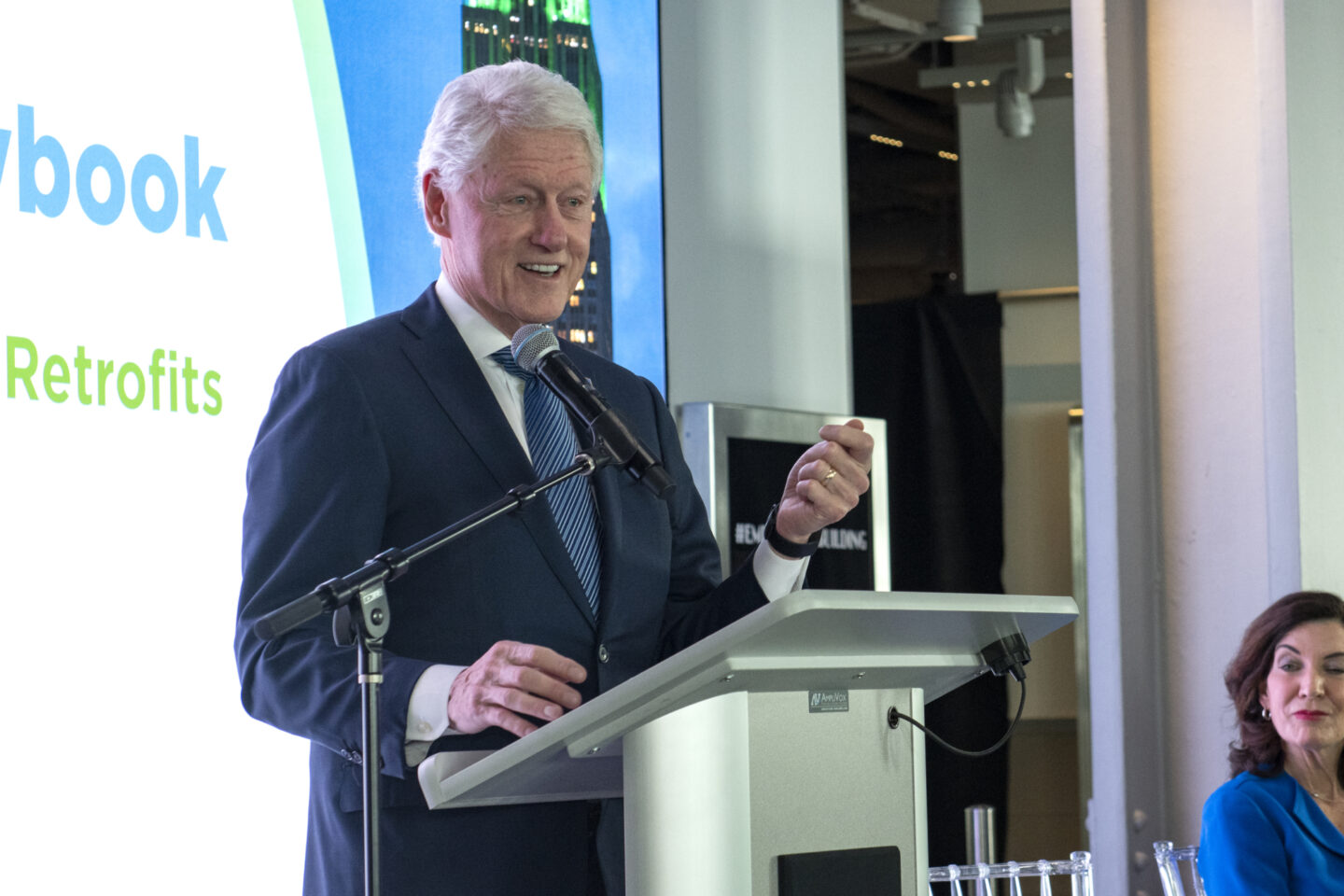 Last week, President Clinton joined Anthony Malkin, CEO of the Empire State Realty Trust, Inc., New York Governor Kathy Hochul and NYC Mayor Eric Adams in announcing the newly released, "Empire Building Playbook: A Guide to Low Carbon Retrofits." Co-developed with New York State Energy Research and Development Authority (NYSERDA), with support from the Clinton Global Initiative, the Empire Building Playbook provides a step-by-step guide for landlords, tenants and service providers to reduce greenhouse gases and carbon emissions, while also creating clean energy jobs proving what's good for the environment can also be good for the economy. 
"If you believe New York should have more jobs, if you believe that we should avoid the worst consequences of climate change, if you don't want to see the rising waters flood the south end of Manhattan, do this. Give people the dignity of work, create new businesses, clean the air," said President Bill Clinton. 
"We know, now, we don't have any excuse. Our grandchildren are depending on it. If we could do an Empire State job on every sizable building in every city in America in the next two years, we would probably buy 20 years more time before the worst consequences of climate change come down on us like a ton of bricks."  
Tonight, in conjunction with @ClintonGlobal @NYSERDA & @ESRTsocial, the #EmpireStateBuilding will sparkle in green in honor of the launch of the Empire Building Playbook.

I had the honor of being joined at today's launch by @BillClinton, @govkathyhochul & @nycmayor. #ESBright pic.twitter.com/m9qgWiKrvl

— Empire State Building (@EmpireStateBldg) April 21, 2022
Empire State Realty Trust's work is part of the Clinton Global Initiative's efforts to convene leaders, find solutions and take action on urgent challenges. In March, President Clinton announced how CGI's work would expand in 2022, including a meeting of the CGI community in person this September in New York City. Through CGI's efforts, more than 3,700 Commitments to Action have been launched, making a difference in the lives of more than 435 million people in over 180 countries. 
Anthony E. Malkin, chairman, president, and CEO of ESRT, added "The free, online Playbook charts a path for landlords, tenants, and service providers to reduce greenhouse gases and related carbon associated with the operations of buildings. We maintain our industry leadership position with proven paybacks on actions taken towards a more sustainable future. The Playbook demonstrates how to achieve 75 to 90 percent emissions reductions with a payback of four-to-eight years through a combination of building system upgrades with a renewably sourced grid."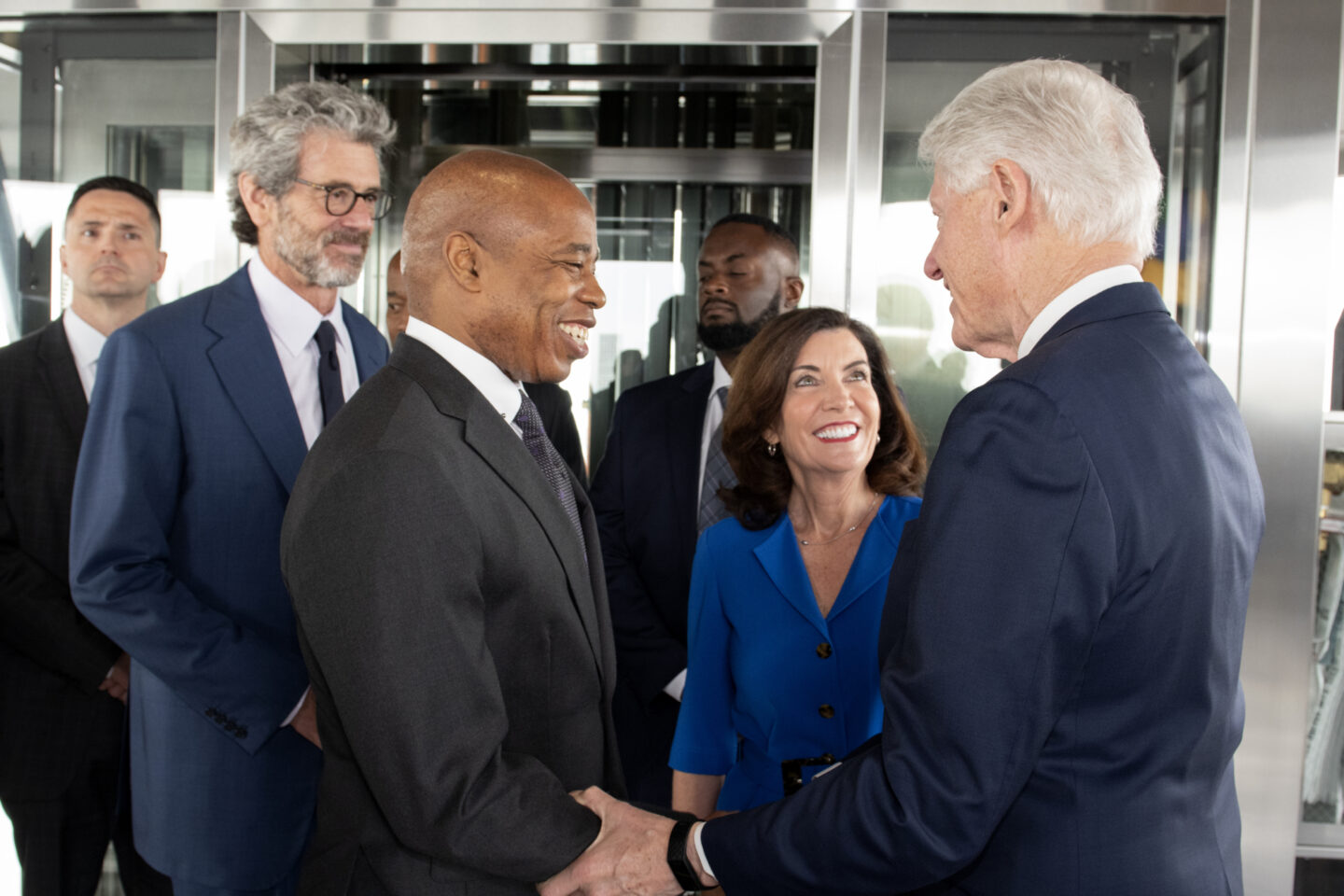 The Playbook process – with a projected timeline of three to six months – includes assembling a team and delegating responsibilities to technical analysis, development of energy and financial models, and economic analysis. The full Empire Building Playbook is available online at nyserda.ny.gov/ebcplaybook. For more information about ESRT's sustainability achievements and future targets, please visit esrtreit.com/sustainability.