On this International Women's Day, we're sharing stories of changemakers around the world whose work inspires us
---

March 8 is International Women's Day, a global celebration of the social, economic, cultural, and political achievements of women, and ongoing efforts to accelerate gender parity around the world.
As part of the celebration, we invited Clinton Foundation staff to share stories of some of the women whose work inspires us all to keep fighting for more just and equal societies. Keep reading to learn more about these trailblazing women.
Suhani: Empowering women in Mumbai by tackling taboos and increasing access to menstrual hygiene products
By Megan Strawther, Community Engagement Manager, Clinton Global Initiative University
I'm inspired by Suhani Jalota, a 2016 CGI U commitment-maker who worked to address poverty in India by connecting low-skilled youth laborers to job opportunities.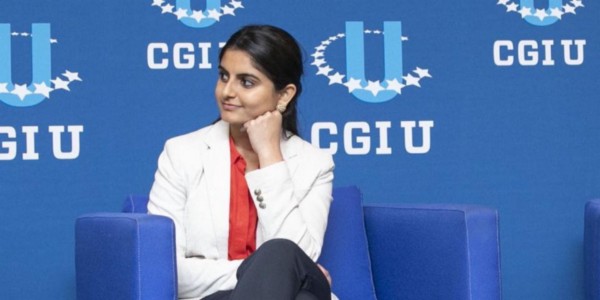 Suhani has continued that work by founding the Myna Mahila Foundation which reaches over 10,000 women a month by employing women from urban slums in Mumbai to manufacture and sell affordable sanitary pads back into their communities, improving menstrual hygiene, providing stable employment, and building a trusted network.
In addition to the incredible work that she has done through her foundation, as a CGI U Honor Roll member Suhani continues to serve as a role model for the next generation of leaders.
Allison: Powering a generation of women in the Caribbean to lead the way toward a renewable energy future
By Ashley Echols, Senior Associate, Clinton Climate Initiative
I'm inspired by Allison Rangolan, who is helping lead a charge for equal representation in the renewable energy sector.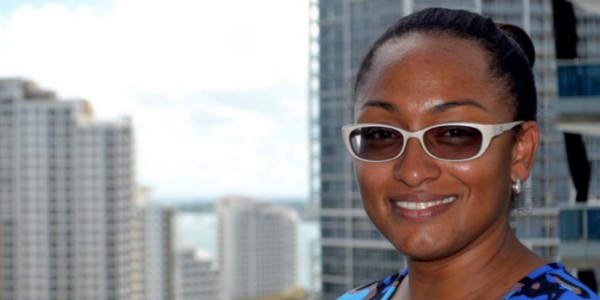 For many years, women have been a crucial but underrepresented resource in the renewable energy sector. The lack of women's voices in decision-making roles means important ideas and perspectives are left off the table.
But an incredible group of women are working to change that. The WIRE Network — a part of the Clinton Climate Initiative — is a professional development and mentoring program with the mission to increase the number of women in leadership positions within the energy sector.
Allison currently works at the Environmental Foundation of Jamaica and she is a mentor through WIRE, offering guidance and career coaching to other women who are a part of the network.
She said of her time with the network of women: "It has been one of those delightful and unexpected surprises in life. Personally and professionally, I have been challenged, supported, encouraged, embraced, educated, and empowered by an amazing and diverse community."
Adalila: A mother, psychologist, and leader of the first women-run farm in Don Juan, Dominican Republic
By Gauree Patel, Associate, Clinton Global Initiative
I'm inspired by the story of Adalila Hernandez, who exemplifies what can happen when women are empowered to change not only their own lives, but their communities.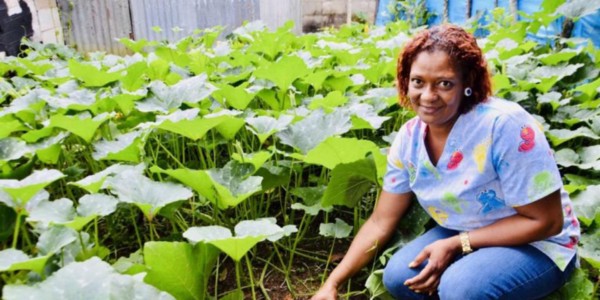 Adalila lives in the Dominican Republic. A single mother of four, she struggled to support her family before she began a training program with the Batey Relief Alliance (BRA). With their support, Adalila became a community health worker. She was then able to finish high school and obtain a college degree as a psychologist specializing in HIV care. She then began working full-time with HIV patients and people living with AIDS. But her engagement with the community didn't stop there.
Through BRA, she obtained a loan to purchase a bus to provide public transportation in her community. With added income, Adalila built her first home, put her children through school, and sent her eldest child to university. Today, Adalila is an active member of BRA's Women's Empowerment Initiative. She developed her own agricultural enterprise and has begun raising livestock which she hopes to use to start the community's first women-run farm.
Nitiya: Creating the next generation of financially empowered young women of color across the United States
By Myeashea Alexander, Commitments Manager, Clinton Global Initiative University
I'm inspired by Nitiya Walker, a 2014 CGI U commitment-maker and impressive young leader who founded Seeds of Fortune to help create the next generation of financially empowered young women of color by helping them apply for college scholarships, and teaching career and financial management skills.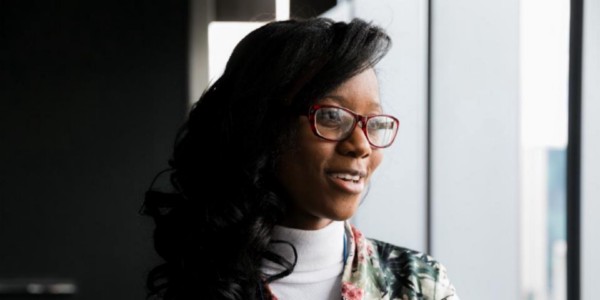 As said in an interview with Black Enterprise in 2017: "We believe that young women of color should be able to control their destiny and use their resources to create opportunities for themselves."
Since 2014, Seeds of Fortune has grown from three to more than 50 scholars who have been awarded scholarship opportunities from top universities across the country.
Dr. Neeti: Helping families in San Francisco talk, read, and sing with children to boost early brain development
By Jane Park Woo, Deputy Director, Too Small to Fail
I'm inspired by Dr. Neeti Doshi, a pediatrician with the Zuckerberg San Francisco General Hospital who is helping provide families with the tools and resources they need to boost early brain development.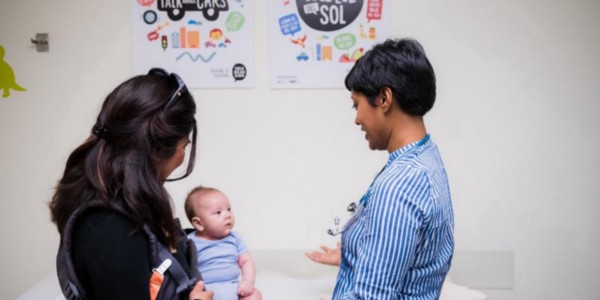 Did you know that 60 percent of children in the United States start kindergarten unprepared, lagging behind their peers in critical language and reading skills? That's why Dr. Doshi teamed up with the Clinton Foundation to help bring Too Small to Fail's "Talking is Teaching" campaign to her hospital. Through the program, pediatricians and nurse practitioners are encouraged to use well-baby visits to speak directly with families about the importance of engaging their children in language-rich interactions.
Under Dr. Doshi's remarkable leadership, the campaign continues to grow so that the hospital can help even more families prepare their children for future success.
Harriet: Using mobile technology to improve her yields and support her community in the Dedza District of Central Malawi
By Dyna Kuthyola Mpasuka, Business Development Manager, Clinton Development Initiative
I'm inspired by the story of Harriet, a farmer who shows us how technology can be a tool for transformative change.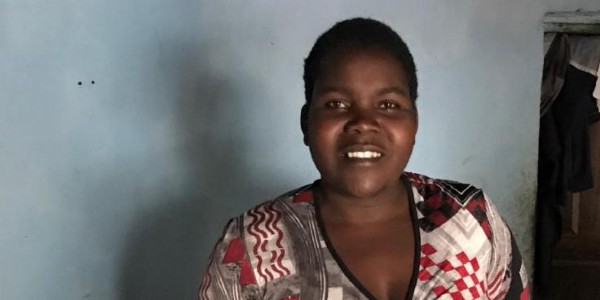 As a woman farmer in Central Malawi, Harriet struggled to break into markets and source the best price for crops. She joined the Clinton Development Initiative (CDI) a few years ago to gain knowledge and skills to improve her farm and to build a better life. Through the program, Harriet realized she already had one important tool in her hands — the messaging application, WhatsApp. By using the app, Harriet learned how to connect with other farmers in her district and gather critical information such as market prices.
Harriet has been a trailblazer in using technology to improve her life. It has helped her break through communication barriers, giving her access to a world of information. I am honored to work with Harriet and see the positive impact this woman is having both in her community and throughout East Africa.
Melissa: Mobilizing her community to fight the opioid epidemic in Houston
By Megan Affrunti, Director of Substance Use Disorders and Recovery, Clinton Health Matters Initiative
I'm inspired by Reverend Melissa Maher, who is a pastor at Mercy Street in Houston.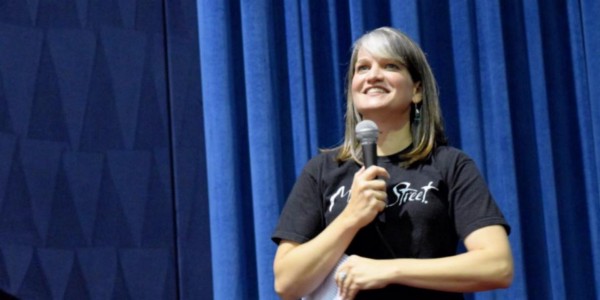 She is a true force in her community and has been an indispensable member of the Foundation's work to build networks of faith leaders representing different faith traditions in cities across the country to address the opioid epidemic in their communities. We equip them with the knowledge, skills, and resources needed to reduce the stigma of addiction, and by preaching about substance use disorders from the pulpit in a compassionate and supportive way, she brings the disease of addiction out of the shadows and into the light, delivering hope and healing to those who struggle.
Rev. Maher's approach is incredibly important as we work to fight the opioid epidemic and consider how it uniquely impacts women. While the epidemic has impacted people of all genders, since 1999, the opioid overdose death rate among women 30 to 64 rose an astonishing 492%.
Addiction progresses more rapidly for women than men and women typically wait longer to seek help for addiction, resulting in more severe progression of the disease. Bringing this issue out in the open is an important step in getting people the help and support they need.