8 partners share how they're driving progress on climate, education, inclusion, and so much more
For more than 30 years, Women's History Month has marked the contributions and achievements of women, past and present. This year's theme, "Providing Healing, Promoting Hope," is a testament to – and celebration of – all those who, "in both public and private life, provide healing and promote hope for the betterment of all."  As part of Women's History Month, we connected with 8 women who partner with our programs on a wide range of challenges, including early learning and educational equity, the fight against climate change, and inclusion at the highest levels of leadership. Here's how their efforts on critical challenges facing our communities, country, and world today are re-defining what it means to lead and driving social change all year long. 
"There is tremendous strength that occurs when women find that their missions align."
Playing on a playground is one of childhood's simplest joys, but not every child has the chance to do so – and for children with disabilities, traditional playgrounds can often come with barriers and limitations. 
For Too Small to Fail partner Tiffany Harris, inclusion is an issue that hits close to home. In 1997, her friends' son, Shane, was born with spinal muscular atrophy. As he grew older, Harris, along with Shane's parents, realized that many playgrounds were not designed with children like him in mind.  
This revelation became the inspiration behind Inclusion Matters by Shane's Inspiration. Harris, the co-founder and chief executive officer, says, "We dedicated ourselves to developing the first inclusive playground in Los Angeles where children of all abilities would have an opportunity to play together." 
Their first playground opened in Los Angeles in 2000 and has since spurred a global movement, reaching communities in Ecuador, Russia, and more. Over 900 literacy rich playgrounds have been created through a partnership launched with Too Small to Fail, the Clinton Foundation's early childhood initiative, and Landscape Structures Inc.  
One story that's left an indelible mark on Harris' heart is of a young boy, Hudson, whose walker made navigating playgrounds a tricky task. Harris recounts a fond memory during a ceremony to celebrate the redesign of their first playground, where Hudson was nervous to step onto the playground. 
"His mom assured him that this playground was different, was made especially for him… so that he could play with all of the children in the playground.  At last, Hudson cautiously approached the playground and, several hours later, his mom was trying desperately to get him back in the car to go home! His smiling face represents the heart of why we do what we do."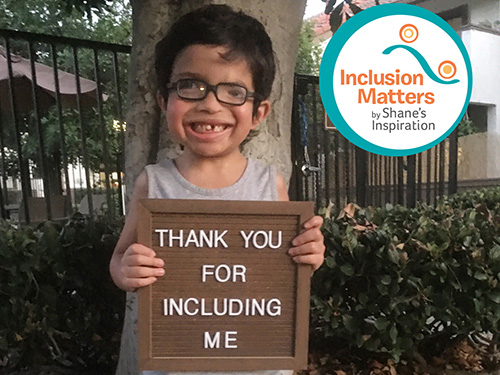 Levis shares, "My mother and her friends carried out extraordinary efforts and were able to raise funds to completely re-vamp the ward and purchase equipment, which resulted in improved survival rates for patients… seeing their example gave me the certainty that we can change people's lives for the better when we care enough to act." 
Since then, Levis has been working in health and human services. As chief executive officer of ImpACTivo, a health care consulting company in Puerto Rico, she delves into socio-emotional development for children, homelessness prevention, and more. Levis joined President Clinton, Chelsea Clinton, and other members of the CGI Action Network on Post-Disaster Recovery to drive action on resilience efforts in the Caribbean. 
Levis notes, "When I started in this field, it was largely male-dominated, and I can see how that is changing towards more equality… Creating spaces that boost the voices that are not predominant in the forums where decisions are made inspires and fuels a lot of our work."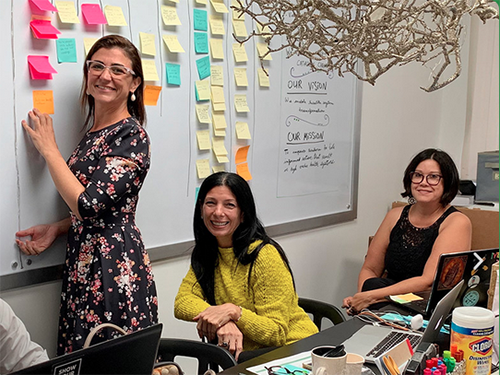 "Leading by example can empower a community"
Saada Mponzi is a woman who wears many hats. She is the elected chairperson of Uhambingeto Agricultural Marketing Cooperative Society (AMCOS), one of fifteen cooperatives in Tanzania working in partnership with the Clinton Development Initiative.   
In her tenure at Uhambingeto AMCOS, Mponzi has overhauled the cooperative's management and leadership, increased membership from 60 to 200 members, and supervised the deployment and recovery of a TZS 38 million ($16,418) fertilizer loan, which has since been paid back in full.    
One notable project has been training cooperative members on how to best grow soybeans, with the goal to dispel the notion that soybeans do not grow well in their village. She facilitated this by designating a demonstration plot by the side of the road, in plain sight of farmers. Her approach led to more farmers in the region growing soybeans – and her cooperative now has the highest acreage of soybean crops in their region.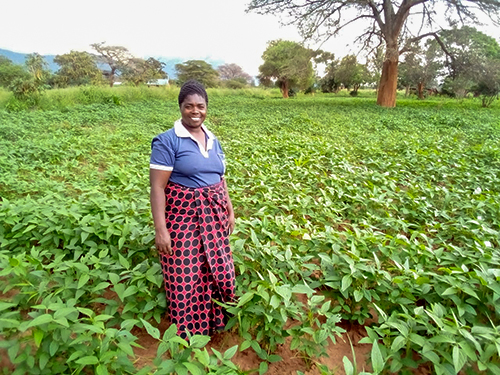 "When we don't have to hide pieces of who we are, when we are accepted for who we are… that's when we know we have full inclusion."
For Betsy Myers, women's issues have always been her passion and at the heart of her work. An alumna of the Clinton administration and the Obama presidential campaign, Myers was most recently the founding director of the Center for Women and Business at Bentley University, and formerly served as senior advisor to two U.S. presidents. She is currently the founder of Myers Leadership and is speaking and leading workshops & webinars on the leadership of the head and heart and women's leadership.

During her time in the Clinton administration, she served as senior advisor on women's issues to President Clinton, and the first director of the office of the women's initiatives and outreach. She began her work in the Clinton Administration as the director of the office of women's business ownership at the Small Business Administration.

Of her time in the office, Myers shares, "What I'm most proud of is that we created a special place where women felt connected and involved. This included constituents, women groups, everyday women and our own political appointees. Their issues mattered to the president and we were the conduit to make sure their voices were heard. What was a very important aspect to the success of this newly created office was that the President and First Lady were committed to ensuring we were integrated across all aspects of the White House.
The offshoot was that we had an impact on the issues and policies at the top of the White House agenda as well as the ability to bring issues to the forefront such as the domestic violence hotline… "It wasn't just surface level; it was actually that we care what women think and we're going to try to do something about it."
On what true equality and inclusion look like for women and girls, Myers says, "When girls feel safe to show up as their true, authentic selves, when we are valued, appreciated and celebrated without having to hide aspects of ourselves, and when we do it in partnership with men, and in collaboration with other women. Then we feel like we belong that's when we know when we have full inclusion."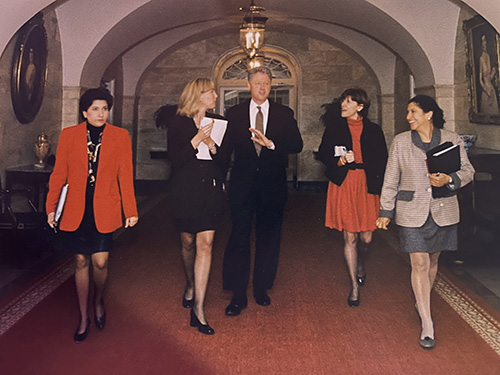 "We are a large and powerful tribe of women waiting for the world to recognize the greatness that is the disabled woman."
At age 12, Odunola Ojewumi became disabled after surviving a lifesaving heart and kidney transplant and decided to use her second chance at life to fight for change in her community.  
She began advocating for the rights and dignity of people with disabilities through public policy and nonprofit work, noting, "I became a disability rights activist partly because of the suffering disabled women endure that is not related to their disability but how society discriminates against them. Disabled women are more likely to experience sexual assault, domestic violence, and poverty than non-disabled women." 
Ojewumi was a member of the Clinton Global Initiative University Class of 2014, for her education nonprofit, Project ASCEND, which provides educational and community engagement opportunities to youth across the globe. To date, Project ASCEND has distributed $30,000 in scholarships and public service grants reaching young people living in Washington, D.C., West Africa, and Central America. 
Ojewumi hopes to dispel the notion that disabled people – in particular, women – are defined solely by their disabilities, sharing, "I am marginalized in more ways than one, and the intersection of these identities affords me a unique experience. I am underestimated, unseen, and undervalued. When I roll into a meeting in my wheelchair, people assume I am the receptionist, not a nonprofit director. There's a unique pain that disabled women experience when less is expected of them… We are a large and powerful tribe of women waiting for the world to recognize the greatness that is the disabled woman.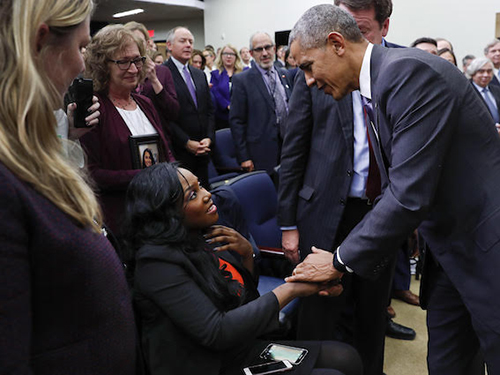 "Being able to be seen for your competencies rather than your gender is a big step forward."
For Wendy Sanassee, being a woman in a male-dominated field has been "both a major asset and a handicap."  
Sanassee, director of Haiti operations for EarthSpark International, combines her background in engineering and project management and collaborates with stakeholders for the promotion and sustainable operations of electric microgrids in Haiti. She's also a member of the Clinton Climate Initiative's Women in Renewable Energy (WIRE) Network, a professional development group for women working in energy in island nations. 
As a woman, she's able to relate to female heads of households in Haiti, who constitute the majority of electricity users in rural areas. She says, "being a woman has made it easier for them to communicate their challenges and open up genuinely." However, in a country with "very strong, traditional gender stereotypes," she recalls moments of frustration facing gender stereotypes and downright sexism.  
Nevertheless, Sanassee says, "I am inspired each day… by all of my female co-workers and friends in this sector and other predominantly male sectors who have been able to prove their worth and are gaining more and more respect every day." 
Through her work on the ground and in local communities, Sanassee hopes to lead by example and inspire more women to join the technical force, saying, "One of [my] most rewarding moments was guiding and helping one of our grid ambassadors, a middle-aged woman who did not know much about the technical aspects of electricity, in completing a residential installation in a customer's house… It was a moment of great satisfaction for me as it was proof that other women could also follow her example."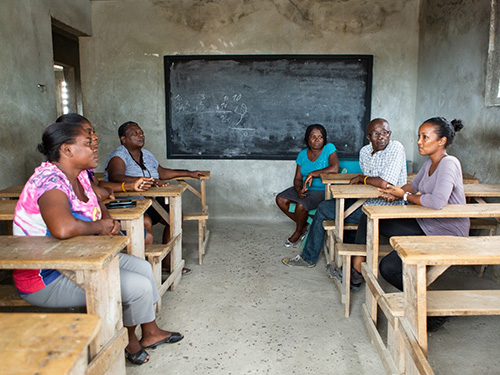 "My most fulfilling moments are seeing those I have trained surpass me."
Dr. Joanna Seibert has one word to describe her life: charmed. Her decades-long professional journey has led her from becoming the first trained pediatric radiologist in Arkansas to serving as an ordained deacon in four congregations across the state.  
In college, her love for biology led her to work in the medical field, at the time an uncommon path for women. As Seibert says, "Only three [women] went into medicine in my college graduating class of one thousand. I was the only woman in my graduating class in medical school." 
She went on to not only pursue pediatric radiology — but also develop and lead the department at Arkansas Children's Hospital. After 25 years, she felt compelled to provide spiritual comfort to the sick, which led her to pursue becoming a deacon. 
In 2018, Seibert joined the Overdose Response Network's cohort of faith leaders in "Empowering Faith Leaders" program to inform congregations about addiction and the prevention of the overdose epidemic. Like all the other faith leaders who graduate from the program, she remains an important part of the national network today, attending events and regularly sharing updates on her work in Little Rock. 
Looking at those she has supported both in the hospital and in ministry, Seibert feels fulfilled watching them surpass her work – helping those who didn't have the advantages she did and promoting healing in ways she never thought possible.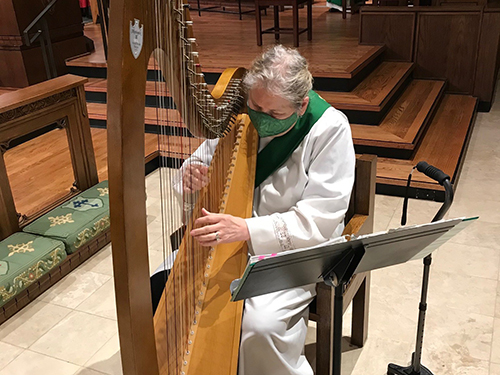 "I have a responsibility to work towards ensuring that others have the same opportunities I have been given."
Hilary Trudell has been working in public service her whole life. Following a career at the Human Rights Commission, her love for helping people work together better led her to her role at the Clinton School of Public Service, where she collaborates with students and partners to explore ways to work better as teams. Trudell currently serves as the chief executive officer of Just Communities of Arkansas (JCA), an organization that works to build communities where every person is valued, every voice is heard, and everyone has a fair chance to succeed. JCA also partners with the Clinton Presidential Center in Little Rock to facilitate the Center's Student Presidential Leaders Series educational program.
Trudell cites a quote by Toni Morrison that guides and informs her work: "When you get these jobs that you have been so brilliantly trained for, just remember that your real job is that if you are free, you need to free somebody else. If you have some power, then your job is to empower somebody else. This is not just a grab-bag candy game."
She says, "the quote reminds me of all the privilege that I have as an educated, white person with well-off parents living in this country. I'm reminded that because of this power and privilege – I have a responsibility to work towards ensuring that others have the same opportunities I have been given."