Monica Maduekwe is a member of the Clinton Foundation's Women in Renewable Energy (WIRE) Network. Founded in 2016 by Chelsea Clinton, the WIRE Network is a professional development group for women working in energy in island nations across the Caribbean and Africa.
---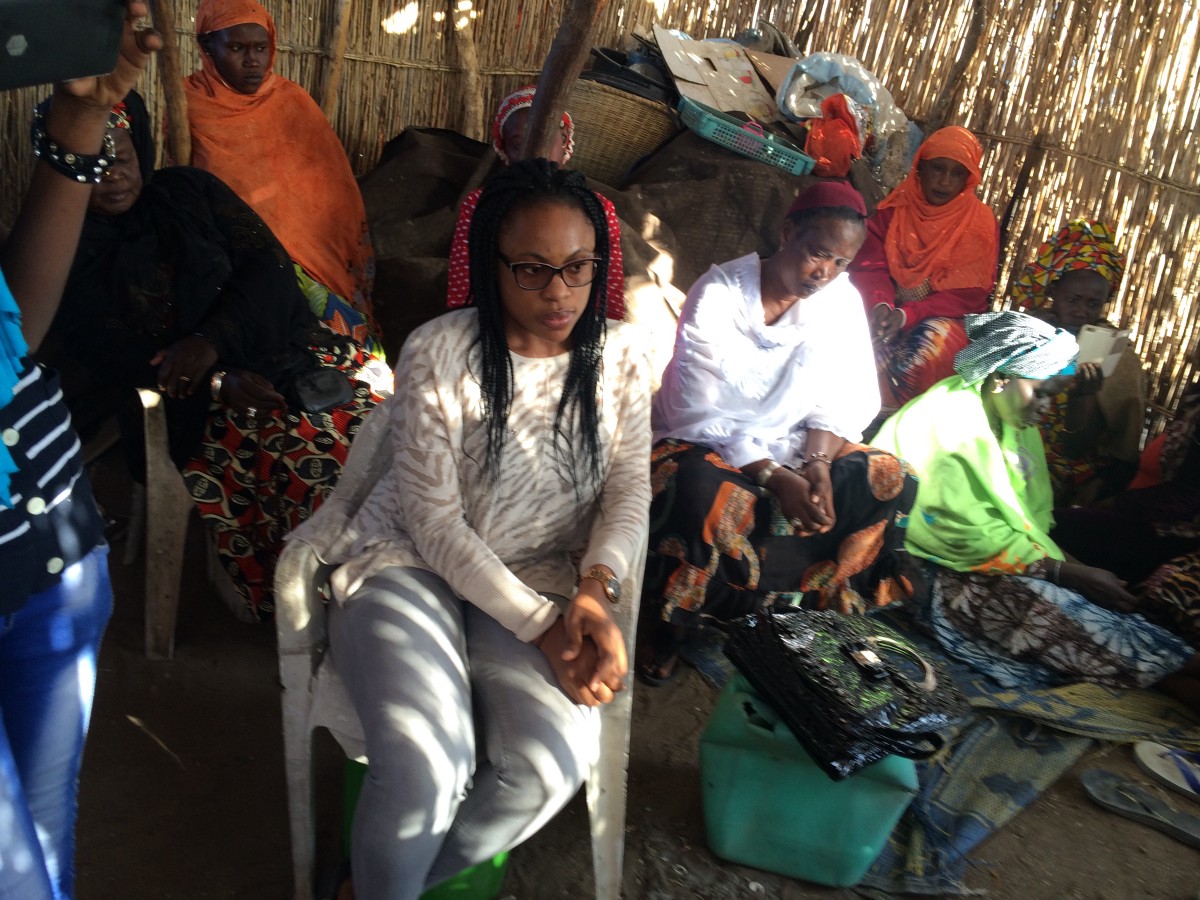 I grew up near an industrial area in the Niger Delta region of Nigeria and witnessed the realities of living near sites where the discharge of industrial effluents goes largely unchecked. I developed asthma-like symptoms from breathing in heavily polluted air. It wasn't until I lived in a new city that I experienced relief.
For me, the fight for environmental justice isn't just professional — it's personal.
Today, I'm a sustainable energy specialist working with the Economic Community of West African States (ECOWAS) on Cape Verde, a country comprised of a group of islands located off the western coast of Africa. I've always wanted to mitigate global environmental challenges through better policies, and ECOWAS impacts the lives of 300 million people across 15 countries.
Over the years, one of the most memorable projects I've worked on was a women's economic empowerment initiative co-funded through the ECOWAS Women Business Fund. The project raised grant money to provide modern fish drying furnaces to women in a rural community in Senegal. The furnaces improved the efficiency of their fish drying business. However, after a power plant was installed near the project site, the waste that was generated from the plant halted the operations of the women's fish drying business. While the installation of that plant provided thousands of people with clean and modern energy services, nearly 300 women were negatively impacted by the plant's waste. As a result of the emissions from the power plant, the change in air quality made it very difficult for the women to continue to use the furnaces. They reported that if they were allocated new land away from the power plant, they would have been able to continue their operations, yet this was not done.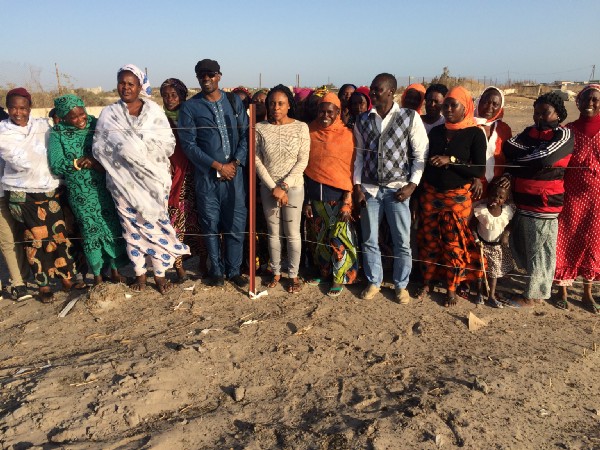 Monica Maduekwe (center) visits the site of an ECOWAS Women Business Fund project in Senegal which provided modern fish drying furnaces to a group of 300 women. Photo courtesy of Monica Maduekwe.
Climate change is vast and pervasive, affecting agriculture, food security, biodiversity, ecosystems, water resources, health, and migration. Often, the individuals and communities that are particularly vulnerable and most likely to suffer disproportionate levels of health-related impacts as a result are people in communities hit hardest by poverty. Women are more likely to experience inequitable burdens but are less likely to have input in environmental decisions. These inequalities reduce women's physical and economic mobility, making us more vulnerable to environmental stresses. In addition, women working for environmental change are underrepresented and faced with stereotyping across the field. Women only makeup 32% of the renewable energy sector — and face unfortunate challenges and insidious dynamics to overcome.
Since joining the Clinton Foundation's Women in Renewable Energy (WIRE) Network, which works to eliminate barriers to advancement for women in sustainable energy, I've found solidarity in my peers. As a woman in energy, and with support from other WIRE members, I'm inspired to work to fix this system rather than take such treatments personally. The WIRE Network has helped me enhance the skills I need to combat stereotypes in the renewable energy sector and emboldened me to market my successes.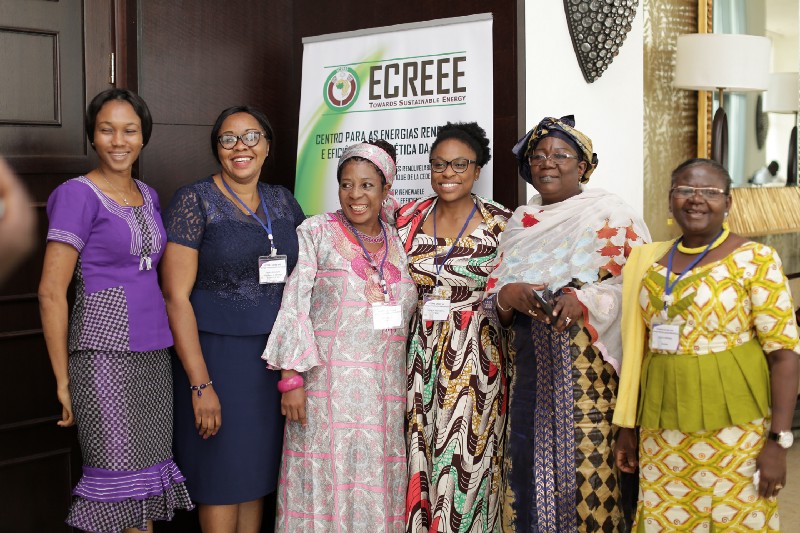 Everyone deserves to have equal access to clean air and water. We must keep speaking out and take advantage of every platform possible to position ourselves as knowledgeable leaders in this field. In addition to collective action, I believe the top management of energy companies should be spearheading real transformation to diversify the energy and environmental protection sector. Seeing more women in leadership roles and implementing gender mainstreaming into project development are great ways to accelerate change.
A gender diversified energy sector is key to achieving environmental justice. I'm drawn to environmental action and justice because I want more: more for me, my family, my community — for this generation and the next. If we want an energy sector that is sustainable and inclusive, we need to prepare future leaders and equip them with the skills to meet the expectations of tomorrow. We owe it to future generations to leave the world better than we found it and continue to push for a gender diversified energy sector.
---
The Clinton Foundation's mission is to create economic opportunity, improve public health, and inspire civic engagement and service. Please follow us on Twitter at Clinton Foundation for the latest updates and resources on how our programs and partners are helping to confront global challenges and the urgent needs facing our country.
You can also support this work by making a contribution today.