A LETTER FROM PRESIDENT CLINTON, SECRETARY CLINTON, AND CHELSEA CLINTON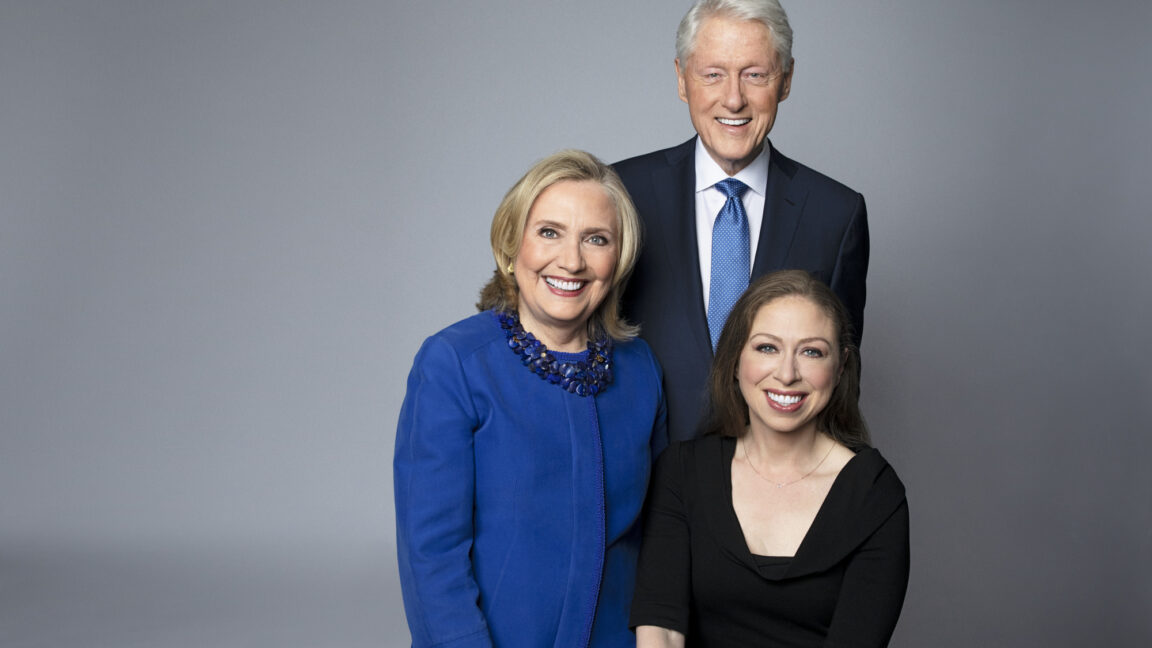 The Clinton Foundation was founded on the belief that everyone deserves a chance to succeed, everyone has a responsibility to act, and we all do better when we work together. Yet, in many ways it feels like we're more divided than ever. With new and intensified challenges — including threats to our public health, safety, civil rights, and civil liberties — it's clear that we must come together and act now.
So, how will we meet this moment?
For more than two decades, we've partnered to create a global community of doers taking action on our world's most urgent challenges. Through the years, we've faced moments of crisis with creative cooperation because we know the best path forward is the path we take together.
We are so proud to work alongside people who believe that the status quo is unacceptable, and who see every moment as an opportunity for change. In 2021, that included building upon our established programs and partnerships to expand our impact:
The Clinton Global Initiative brought leaders together to take action on economic inclusion, climate resilience, and vaccine hesitancy, with common sense solutions such as naloxone distribution and collaboration with faith leaders in the fight against the overdose crisis. And to meet the urgency of this moment, we called the CGI community back together to make commitments to specific, measurable action on the world's biggest challenges.
The Clinton Presidential Center continued partnerships across the Little Rock community to serve nearly one million meals to students and families in need in Central Arkansas. In addition, the Center offered hybrid educational and cultural programs to reach educators, students, and communities on topical issues, including health equity and vaccinations, diversity and inclusion, and civic engagement. The Center also continued its one-of-a-kind partnership with the presidential libraries of George W. Bush, George H.W. Bush, and Lyndon B. Johnson through the Presidential Leadership Scholars — engaging bold and principled leaders committed to facing critical challenges in their communities, our country, and around the world.
Too Small To Fail and the Alliance for a Healthier Generation expanded their support to children and families in under- resourced communities by offering more access points for early childhood development, support for at-home learning, information regarding vaccinations, and essential items like books, toys, diapers, and baby formula.
The Clinton Development Initiative continued to partner with local communities across Rwanda, Malawi, and Tanzania to transform subsistence agriculture into a catalyst for social and economic change.
The Clinton Climate Initiative partnered with islands to support their transition to renewable energy, developing real- world demonstrations and replicable strategies for cutting carbon emissions and fighting climate change.
The Clinton Global Initiative University continued to bring student leaders together through virtual year-round programming and its flagship annual meeting — engaging student and alumni leaders and entrepreneurs and supporting their efforts to create change on the climate crisis, mental health, public health, education, and more.
Now is the time for action. To meet the challenges of today, we must continue working together to create a healthier, more equitable, and prosperous future for generations to come. We're proud to share this report and hope you find inspiration in the stories from our colleagues, partners, and the people we serve.
Thank you, as always, for your partnership and support.