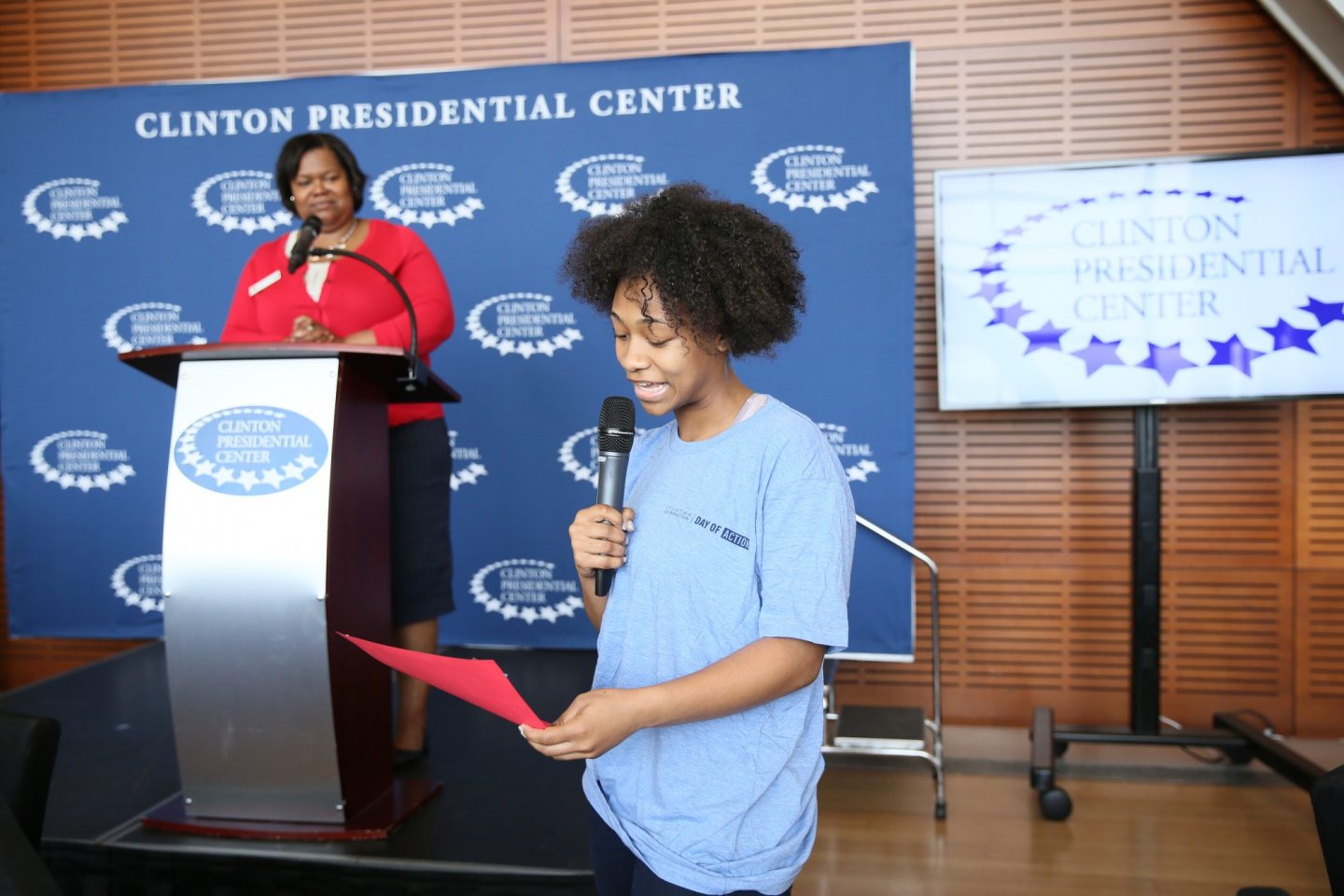 Education
at the Clinton Presidential Center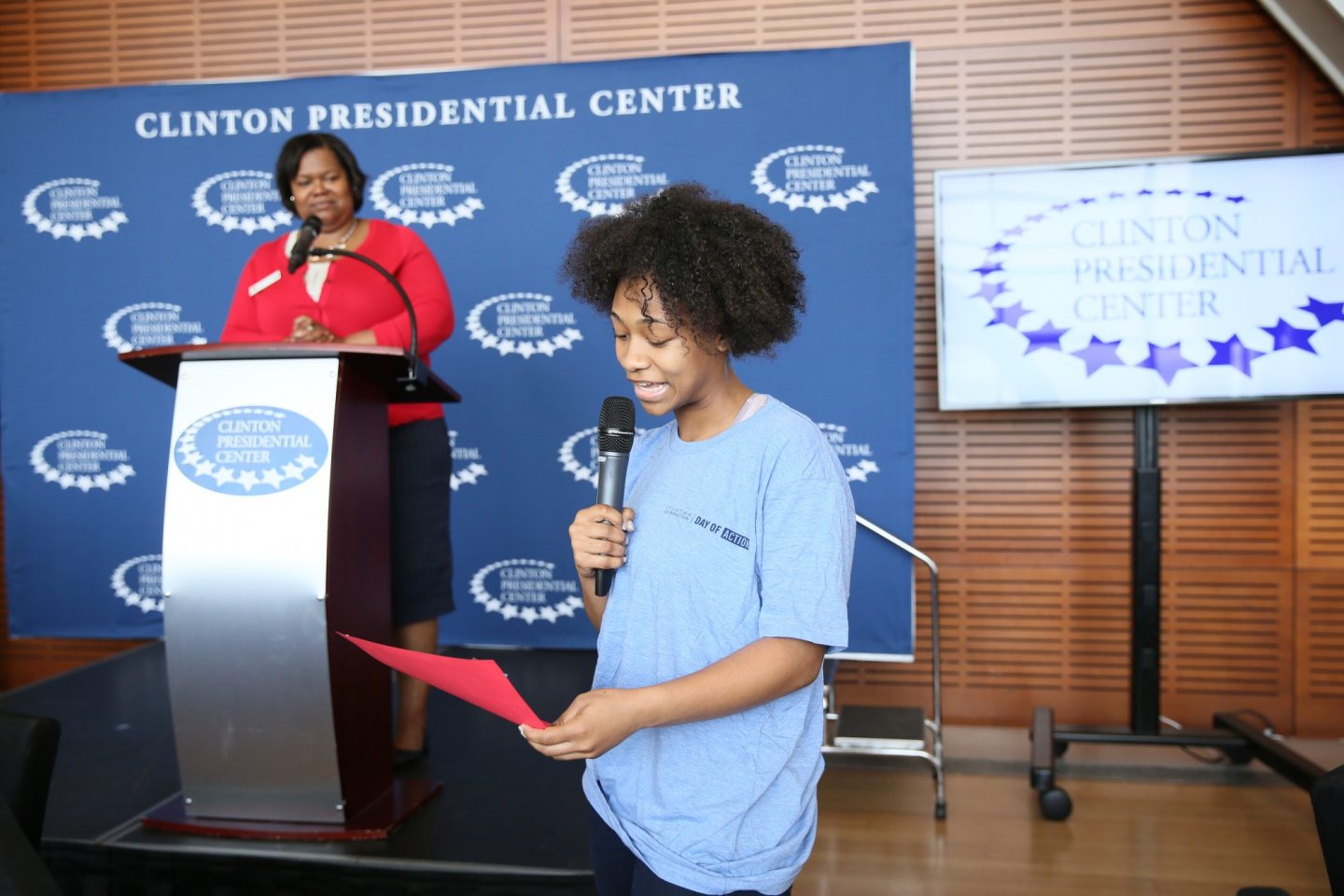 We encourage students, teachers, and families to look at the Clinton Center as an extension of the classroom – whether we meet in person or virtually. You can explore our free grade-level specific programming at the links below. Use our convenient online platform to schedule student experiences and register for programs. For more information or assistance with booking, call us at 501-748-0419.
Bookmark our Educational Programs Web Portal so you can easily return to view additional details and new programs.
Upcoming Programs
Explore our educational programs calendar and make your reservation today.
This series is all about helping young learners become great readers, leaders, and active citizens. We will explore some interesting topics, like how to be a good member of your community and learn more about yourself and the culture and history of our neighbors.
View All Events
Educator Workshops
We offer free opportunities for educators at all grade levels to earn credits that apply toward annual professional development goals. These programs provide tools that teachers can use in their classrooms to enhance civic engagement, leadership, community service, and history curriculum.
Student Presidential Leaders Series
Each year, we convene a select group of high school students and educators to become Student Presidential Leaders. Delivered over six sessions, the program's curriculum is designed to inspire and develop leadership skills in the next generation and to enhance educators' abilities to support student leaders.
Online Resources And Past Programs
Explore our collection of online resources and recordings from a selection of our past programs, all available on demand.
SUPPORT OUR WORK
The Clinton Center serves as an ongoing reflection of President Clinton's commitment to public service. You can help us provide innovative educational programming focused on inspiring the next generation of leaders and community outreach that helps provide equal opportunity for all.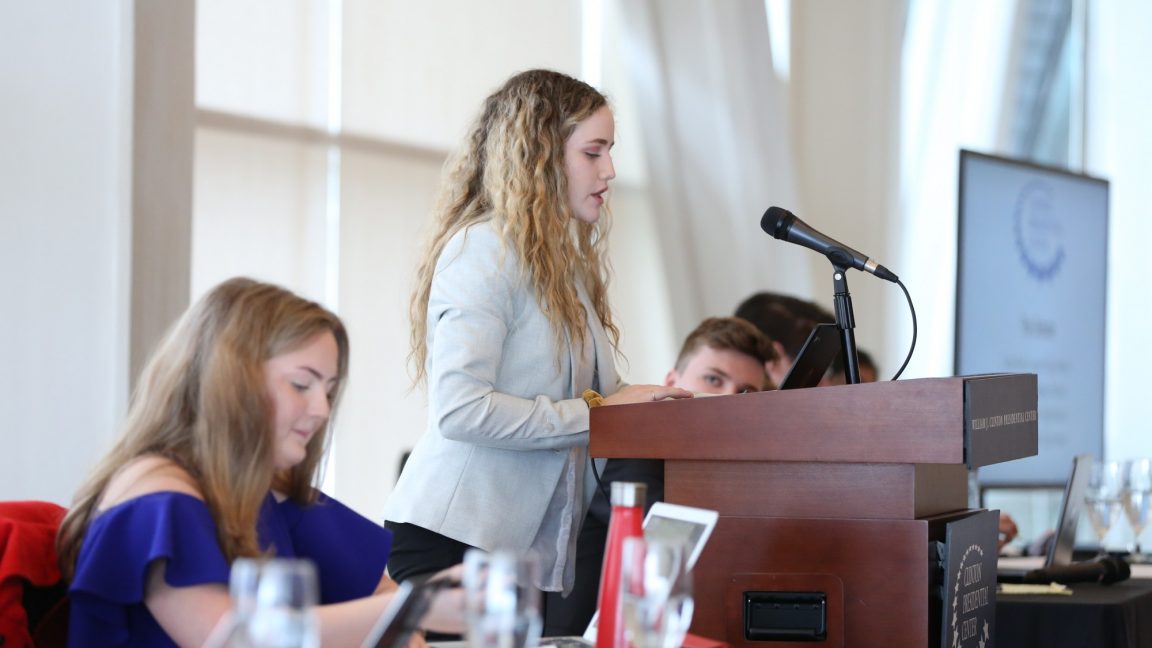 ABOUT
We are dedicated to continuing President Clinton's commitment to advancing opportunity for everyone, instilling responsibility throughout our society, and cultivating a shared sense of community.
EXHIBITIONS & PROGRAMS
The Clinton Center offers interactive permanent exhibitions; engaging temporary exhibitions; as well as educational and cultural programs and events.
BECOME A MEMBER
Clinton Center Members are a special community that share President Clinton's belief that everyone deserves a chance to succeed and everyone has a responsibility to act.