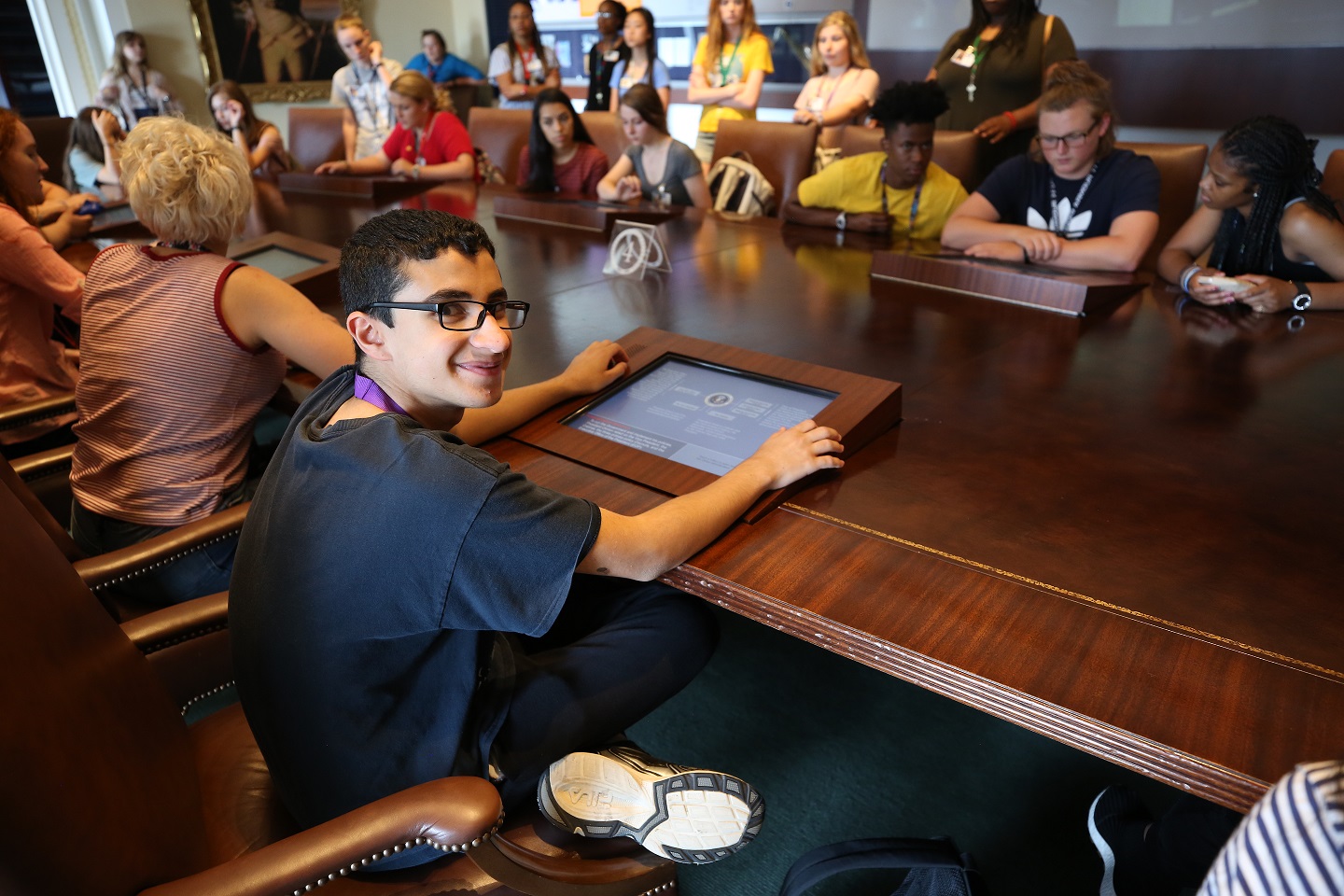 9th - 12th Grades
Educational Programs at
the Clinton Center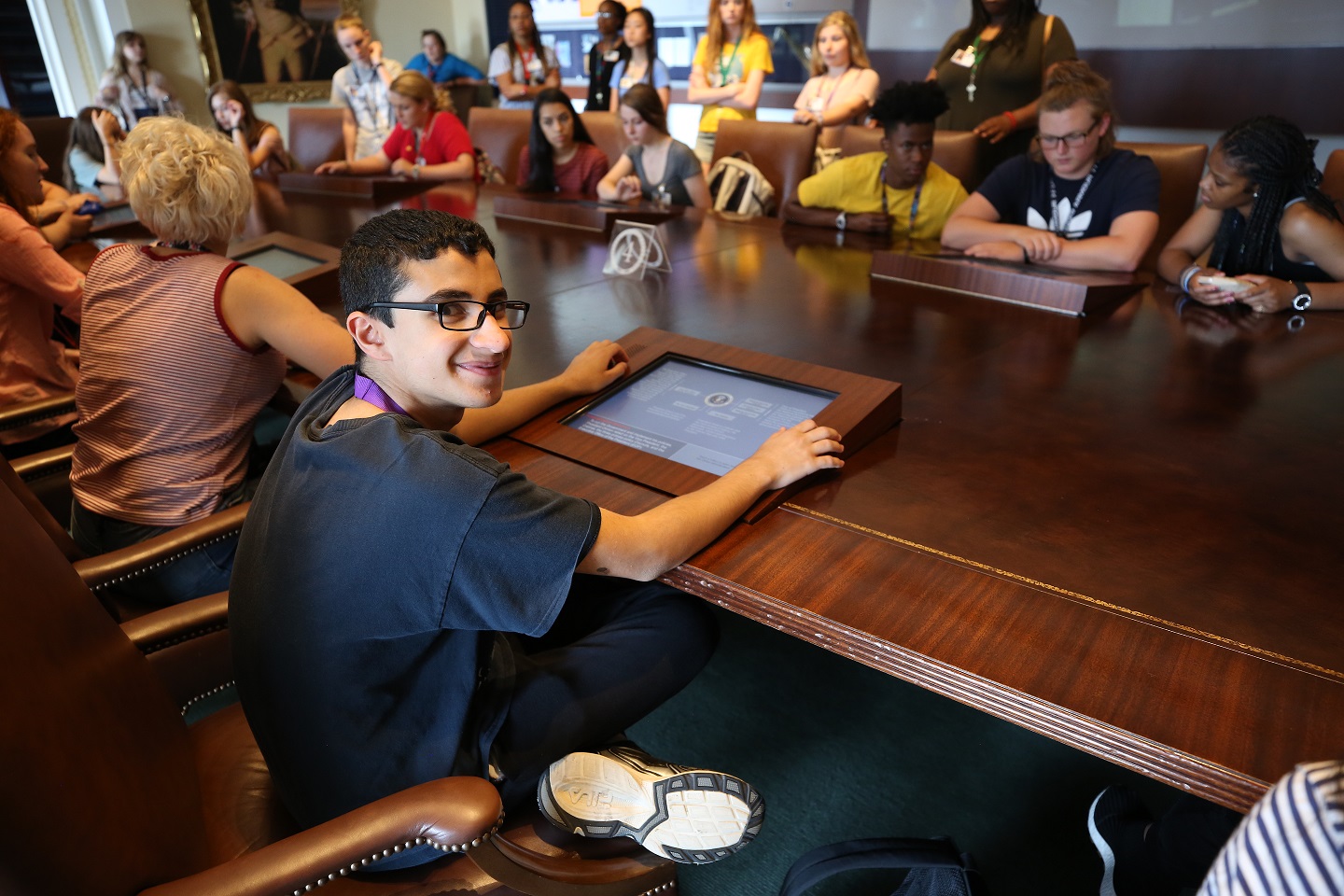 Below are programs for your 9th through 12th grade students. Our in-person tours are conducted in real time and led by a member of our educational programs team. They are available at various times throughout the school week and require a reservation. Student programs are offered at a set time and date and can accommodate multiple school groups. Click on an experience or program for more information and to register your school group. Please revisit our Educational Programs Web Portal as it will be updated continually with details and additions.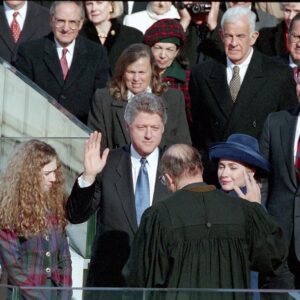 Student Presidential TOUR
30 Minutes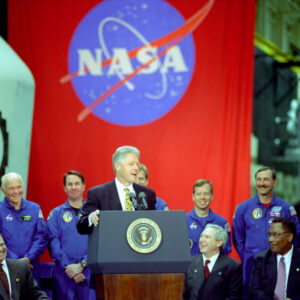 SCIENCE, TECHNOLOGY, ENGINEERING, AND MATHEMATICS (STEM) TOUR
60 Minutes
Ideas Matter Essay Contest
Through the Clinton Foundation's annual Ideas Matter scholarship essay contest, we invite Arkansas students in 11th and 12th grades to write an essay that outlines their solution to a pressing challenge.
The student with the winning essay will be awarded a $2,500 college scholarship. Students with the top three essay will be recognized. The deadline to submit essays is January 31, 2023.
GLOBAL YOUTH SERVICE DAY
April 21, 2023
Established in 1988, Global Youth Service Day (GYSD) is the largest service event in the world and the only day of service dedicated to children and youth. The Clinton Foundation celebrates GYSD with a special keynote speaker and a unique civic engagement opportunity.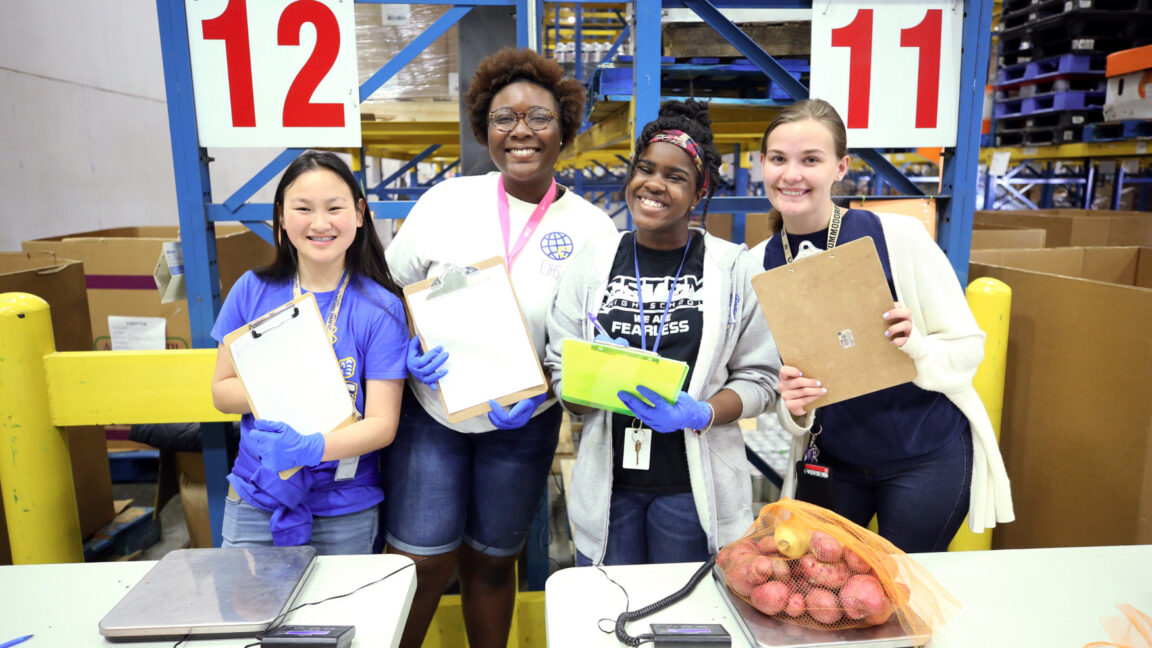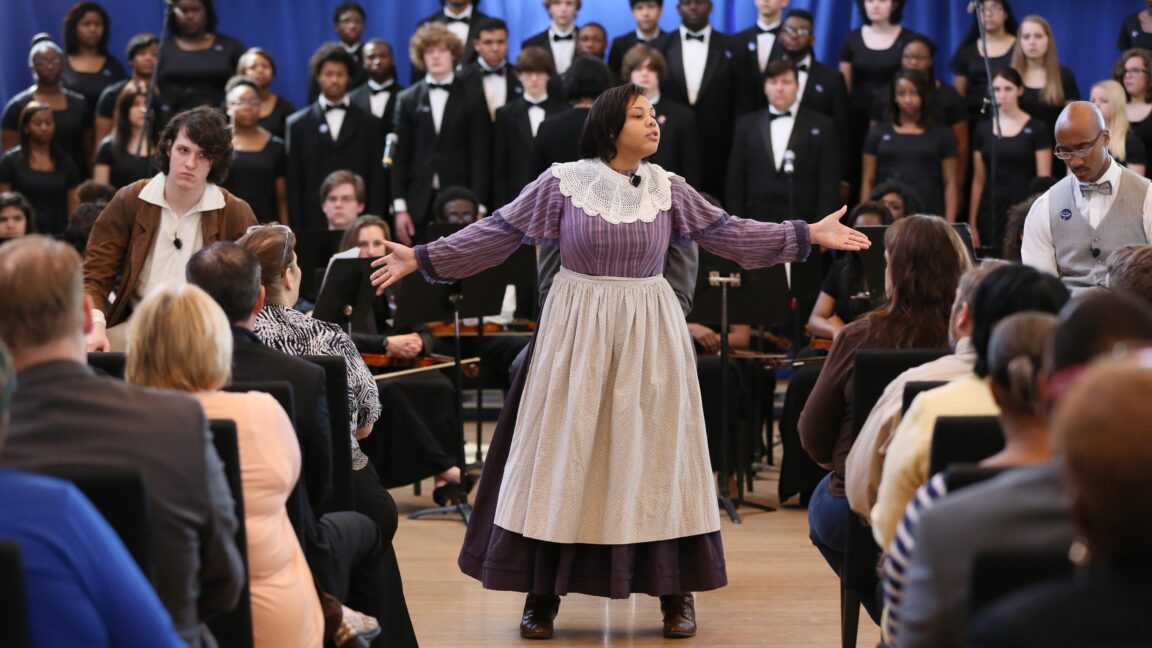 Online Resources and Past Programs
Explore our collection of online resources and recordings from a selection of our past programs, all available on demand.
IN YOUR WORDS
Educator John Sweeting shares about the impact of the Clinton Center's annual Global Youth Service Day.
About
The Clinton Center is dedicated to continuing President Clinton's commitment to advancing opportunity for everyone, instilling responsibility throughout our society, and cultivating a shared sense of community.
EXHIBITIONS & PROGRAMS
The Clinton Center offers interactive, permanent exhibitions; engaging temporary exhibitions; as well as educational and cultural programs and events.
BECOME A MEMBER
Clinton Center Members are a special community that share President Clinton's belief that everyone deserves a chance to succeed and everyone has a responsibility to act.