Foundation Programs
Together with partners, we're making a difference in people's lives across the United States and around the world.
CLINTON GLOBAL INITIATIVE
A community of doers from a broad cross-section of society committed to working together to address the world's most pressing challenges.
LEARN MORE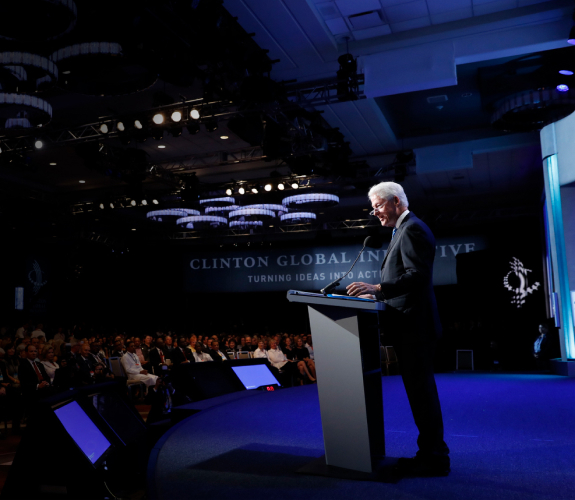 We cannot build our own future without helping others build theirs.

President Clinton
At the Clinton Foundation, we believe data should be used to guide how programs are designed and implemented. We leverage both quantitative and qualitative information in order to promote evidence-based decision-making and help the Foundation and our community of partners achieve greater results in people's lives across the country and around the world.
435M

PEOPLE SERVED

by nearly 4,000 projects and partnerships made through the Clinton Global Initiative — affecting people in more than 180 countries worldwide.

30M

U.S. CHILDREN

leading healthier lives through the Alliance for a Healthier Generation.*

21M

PEOPLE WORLDWIDE

with access to lifesaving HIV/AIDS medications through the Clinton Health Access Initiative.*

*Independent & Associated Programs
Learn more about our impact