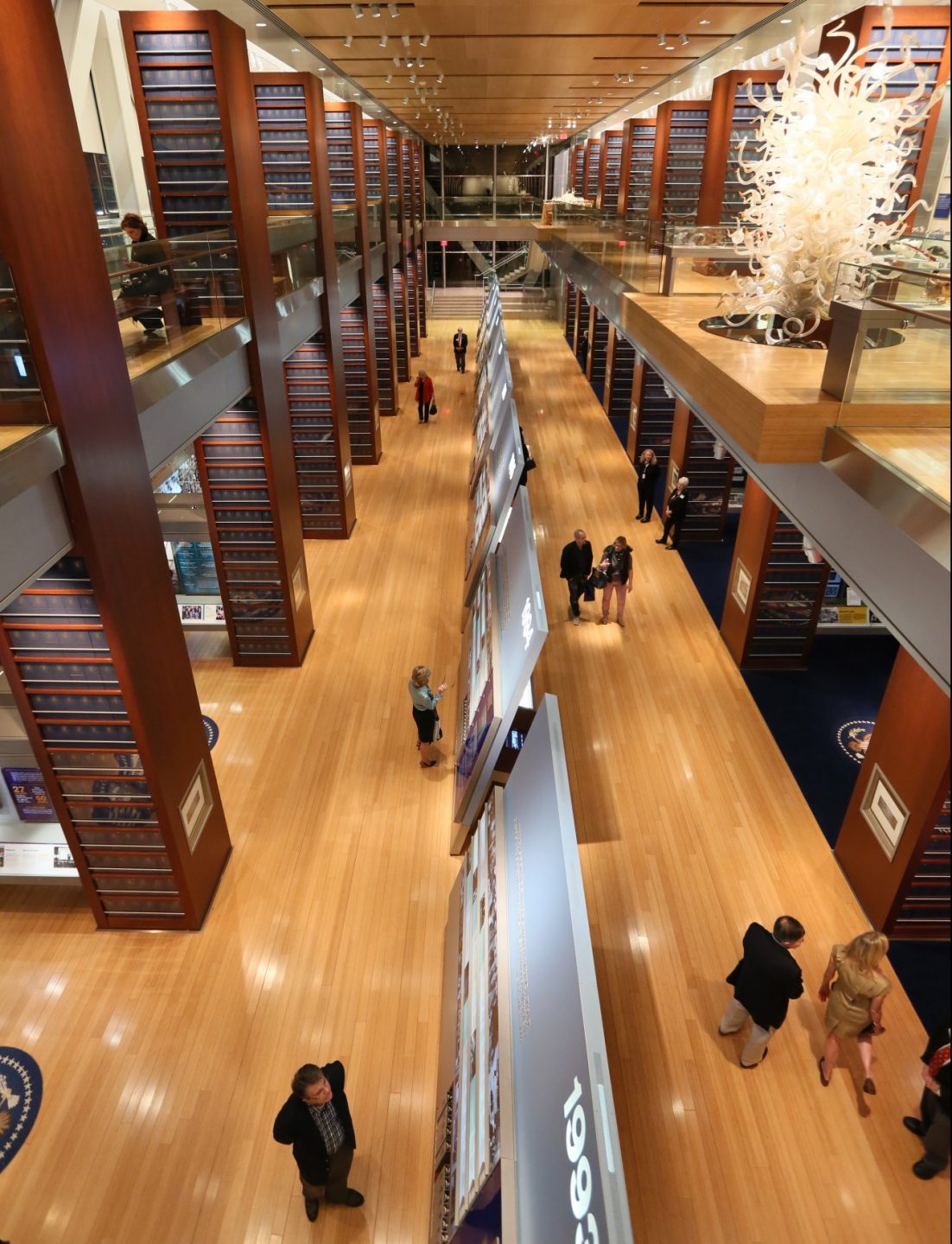 About
the Clinton Presidential Center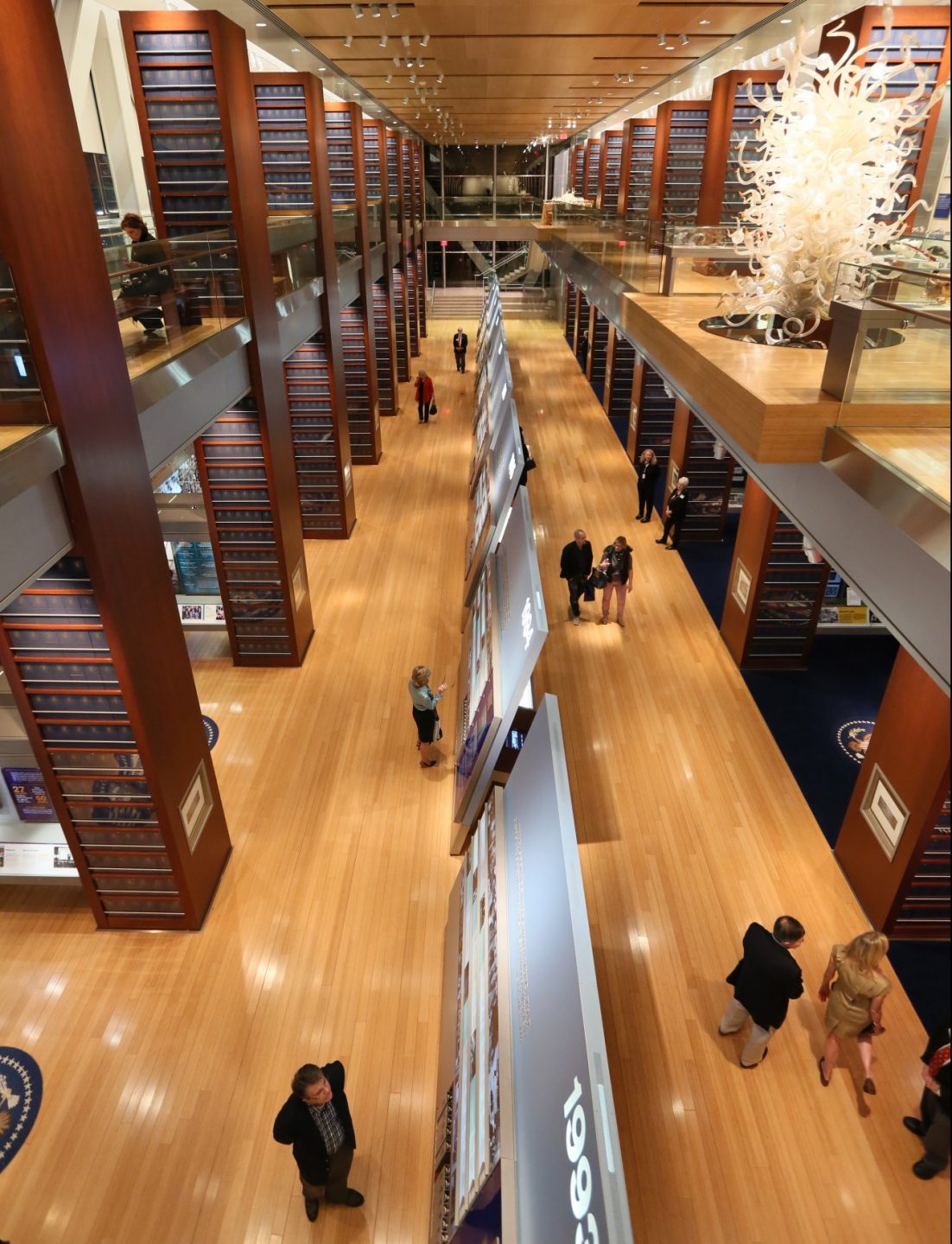 William J. Clinton Presidential Center
The Clinton Center presents a unique perspective of the work – past, present, and future – of President Bill Clinton. From interactive exhibitions to engaging programs, we offer a variety of year-round, educational and cultural opportunities for visitors of all ages. And we are continuing President Clinton's commitment to advancing opportunity for everybody, instilling responsibility throughout our society, and cultivating a shared sense of community.
We are located on the banks of the Arkansas River at the intersection of Little Rock's River Market District and the emerging East Village in the heart of downtown. The Clinton Center features permanent exhibitions that chronicle American history at the turn of the 21st century, engaging and family-friendly special exhibitions, 30-acres of public park, an award-winning on-site restaurant, and museum store with a selection of unique memorabilia and gifts.
Clinton Presidential Park
Explore our outdoor attractions in the Clinton Presidential Park, including the Bill Clark Wetlands, the Clinton Presidential Park Bridge, the Anne Frank Installation, and the Choctaw Building.
From interactive exhibitions to engaging programs, the Clinton Center offers a lot to see and do. We are open seven days a week. Tickets to tour the exhibitions can be purchased on-site at the museum. Tickets are not required to dine at 42 bar and table, shop at the Clinton Museum Store, or explore the Clinton Presidential Park.
Located on the banks of the Arkansas River, the Clinton Center serves as the anchor for downtown Little Rock's River Market District and the emerging East Village. The capital city of President Clinton's home state, Little Rock is Arkansas's hub of government, business, arts, and tourism. Find everything that the city and state have to offer and plan your visit at the links below.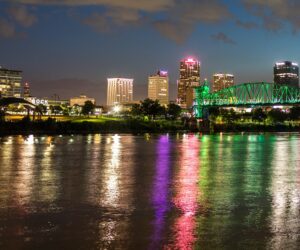 Little Rock Convention and Visitors Bureau
World-class attractions, outdoor activities, delicious dining, and unique neighborhoods make Little Rock an outstanding destination. Visit www.littlerock.com to see all the city has to offer.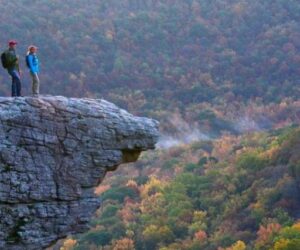 Arkansas Parks and Tourism
One of mid-America's most beautiful travel destinations, Arkansas offers exceptional outdoor adventure, internationally-acclaimed museums, and one-of-a-kind local events. Find out more at www.arkansas.com.
The Clinton Center is home to the Clinton Presidential Library and Museum, the Little Rock offices of the Clinton Foundation, the University of Arkansas Clinton School of Public Service, and is a managing partner of the Presidential Leadership Scholars program.
EDUCATIONAl Programs
The Clinton Center provides year-round educational and cultural programming free of charge for students and teachers.
EXHIBITIONS & PROGRAMS
The Clinton Center offers interactive, permanent exhibitions; engaging temporary exhibitions; as well as educational and cultural programs and events.
ENGAGE WITH US
Clinton Center members and volunteers are a special community that share President Clinton's belief that everyone deserves a chance to succeed and everyone has a responsibility to act.