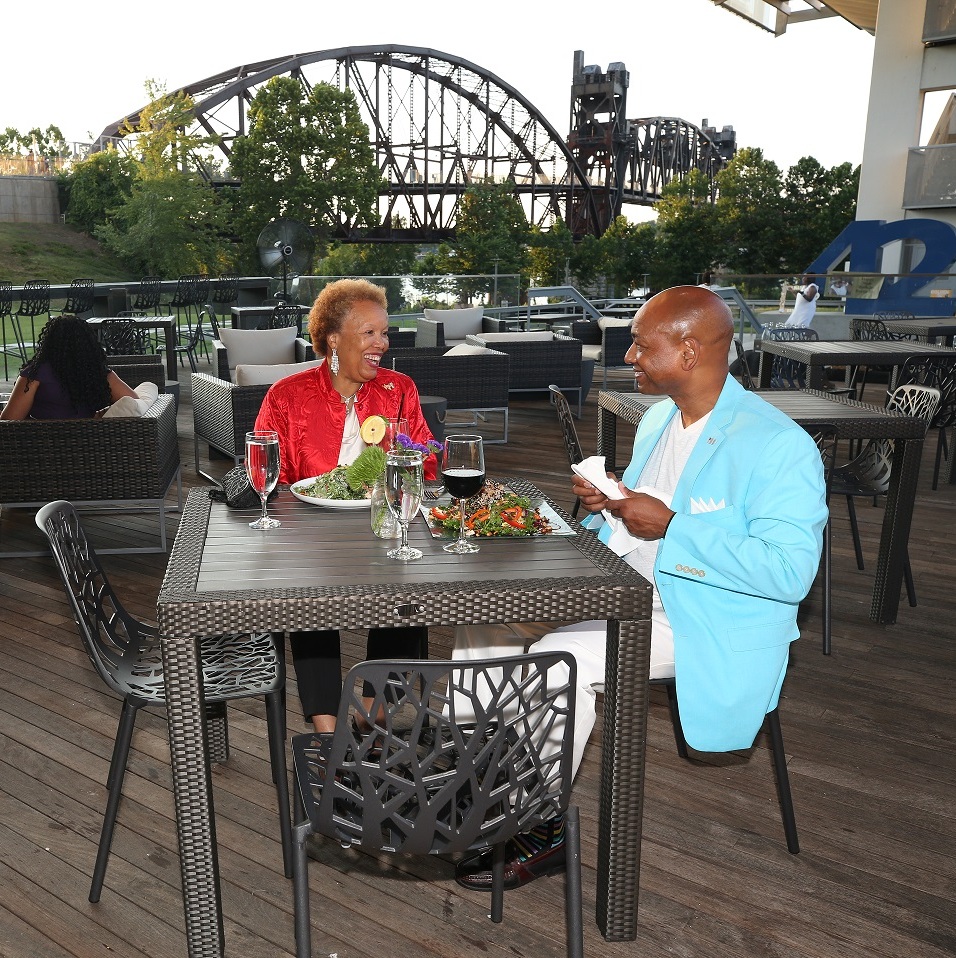 42 Bar and Table
AT THE CLINTON PRESIDENTIAL CENTER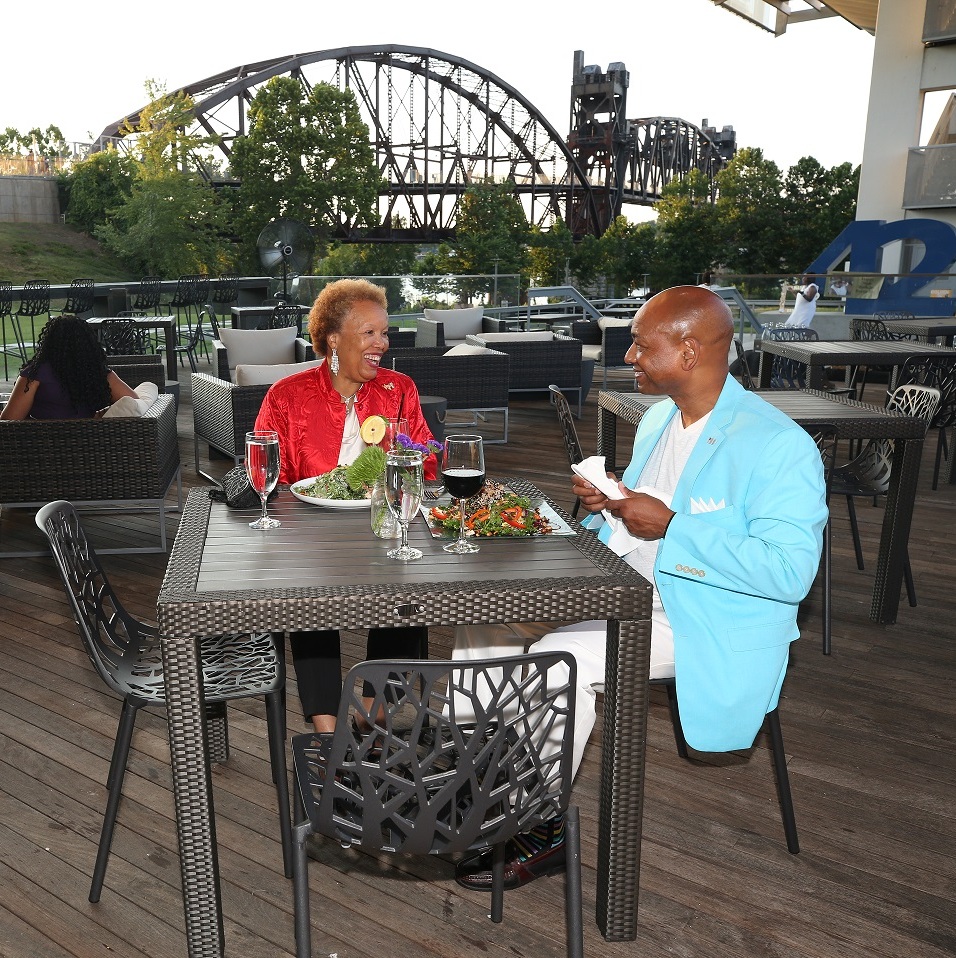 42 bar and table, the Clinton Center's onsite restaurant, offers diners a delicious blend of local favorites and internationally-inspired cuisine. Come enjoy our acclaimed food and outstanding service in our dining room or on our patio and terrace, which offer unparalleled views of the Arkansas River and the lighted Clinton Presidential Park Bridge.
COVID-19 Guidelines
All visitors ages five and over entering the Clinton Presidential Center must be fully vaccinated as defined by the CDC.
All visitors over the age of two must wear masks while indoors. Masks must completely cover the nose and mouth and must not contain a ventilation valve or vent.
42 bar and table patrons and Clinton Presidential Center event attendees may lower masks for eating and drinking, but masks are otherwise required to be worn. Children must be fully vaccinated to dine at 42 bar and table.
Driving Directions
42 bar and table is located in the lower level of the Clinton Presidential Center, which is east of the River Market district in downtown Little Rock, Arkansas. Construction on the Arkansas River Bridge/Interstate 30 may cause detours.
From Interstate 30 East: Take exit 140 and follow the frontage road. Turn right onto 6th St. Turn left onto Collins St. Turn right onto 3rd St.
From Interstate 40 East/West: Merge onto Interstate 30 West toward Little Rock. Then follow the directions below.
From Interstate 30 West: Take exit 141A toward Cantrell Rd. / President Clinton Ave. Merge onto E 2nd St. Turn right onto Sherman St. Turn right onto President Clinton Ave.
From Downtown Little Rock: Use President Clinton Ave. 3rd Street is currently closed.
Lunch
Monday: 11 a.m. – 2 p.m.
Tuesday: 11 a.m. – 2 p.m.
Wednesday: 11 a.m. – 2 p.m.
Thursday: 11 a.m. – 2 p.m.
Friday: 11 a.m. – 2 p.m.
Brunch
Saturday: 11 a.m. – 2 p.m.
Sunday: 11 a.m. – 2 p.m.
Dinner
Thursday: 4 p.m. – 9 p.m.
Friday: 4 p.m. – 9 p.m.
Saturday: 4 p.m. – 9 p.m.
LOCATION
Inside the Clinton Presidential Center
1200 President Clinton Avenue
Little Rock, AR 72201
501-537-0042

Sign Up to Receive Our Daily Specials Email
We'll keep you informed with our latest news, special offers, COVID-19 policies, and most importantly, which tasty dishes are on the specials menu.
Catering & Office Delivery
42 bar and table offers a variety of options for your dining needs. The chefs at 42 bar and table can create a one-of-a-kind menu featuring farm fresh and locally-sourced ingredients.
From downtown lunch delivery to catering for your office parties, business luncheons, wedding receptions, and private dinners, we'll bring the food directly to you.
See Our Catering Menu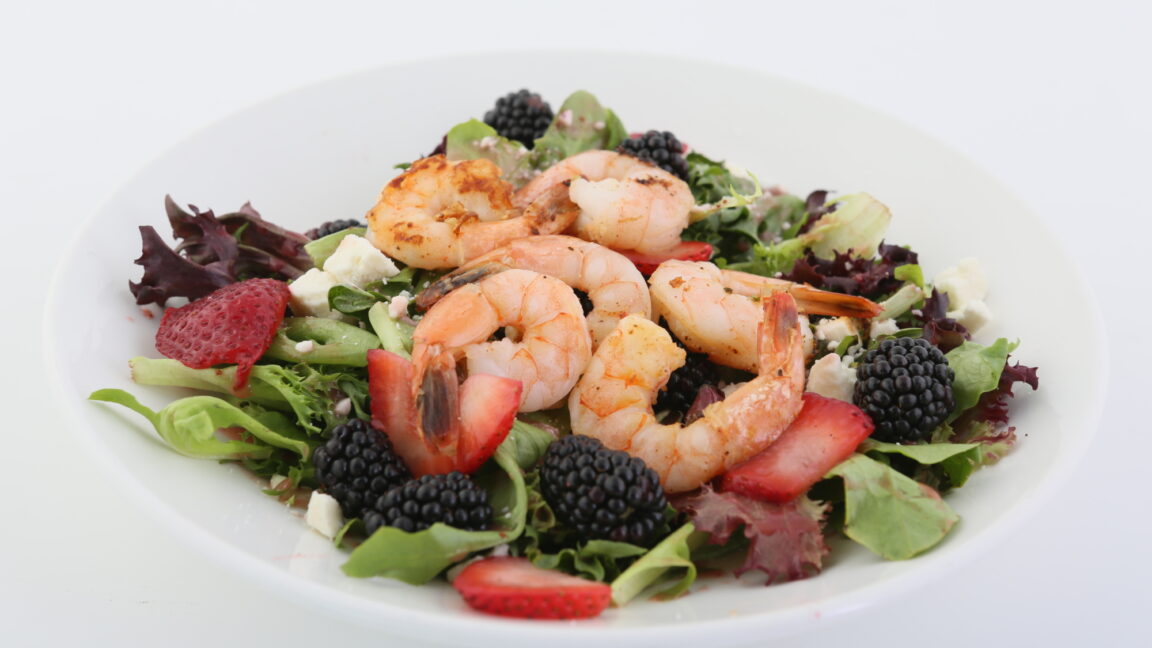 Host Your Event
The Clinton Center boasts award-winning event venues, stunning views of downtown Little Rock, and delicious cuisine served with Southern hospitality.
See Our Venues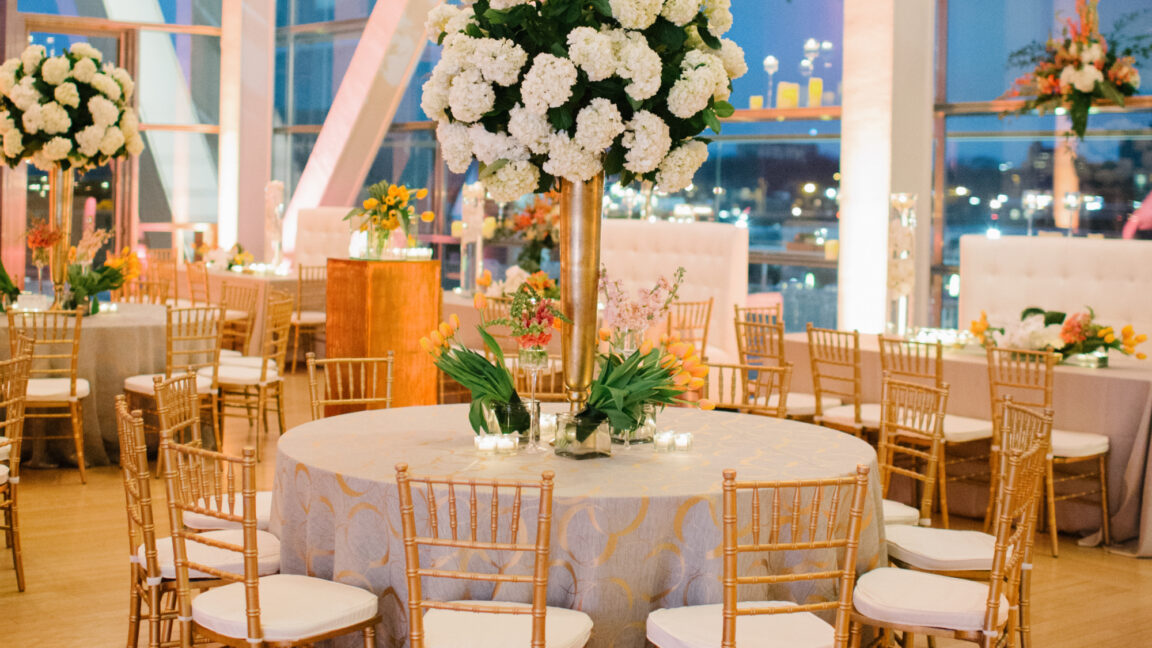 The new 42 bar and table space is absolutely beautiful. Easily one of the top restaurant spaces in town.

ROCK CITY EATS