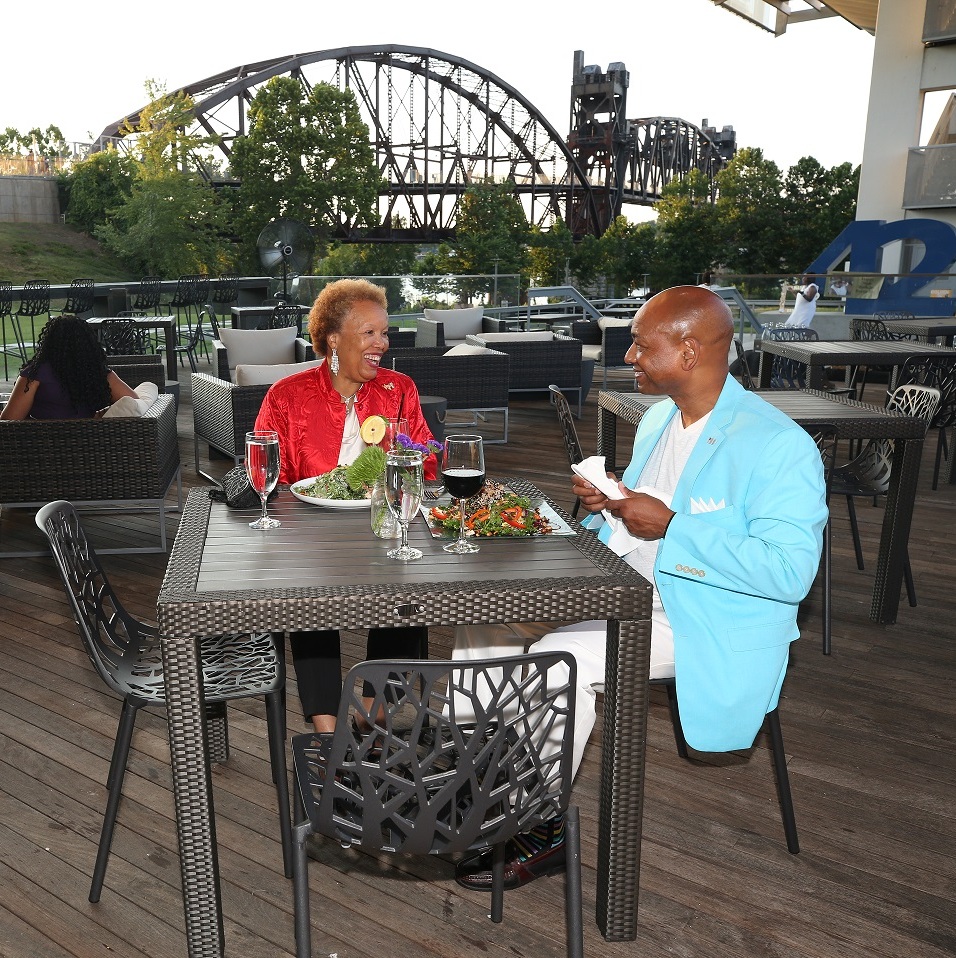 42 Bar and Table
AT THE CLINTON PRESIDENTIAL CENTER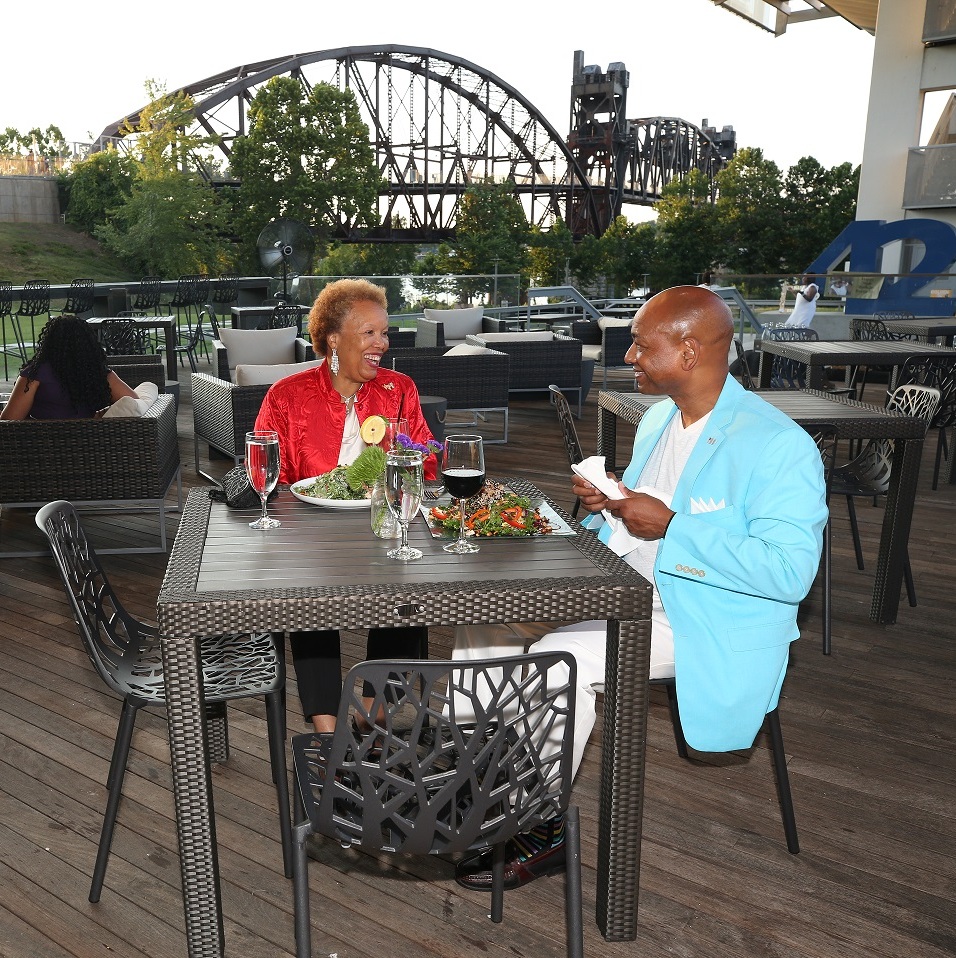 42 bar and table, the Clinton Center's onsite restaurant, offers diners a delicious blend of local favorites and internationally-inspired cuisine. Come enjoy our acclaimed food and outstanding service in our dining room or on our patio and terrace, which offer unparalleled views of the Arkansas River and the lighted Clinton Presidential Park Bridge.
We are pleased to offer complimentary valet service for our dinner and weekend brunch customers! Simply pull into Celebration Circle in front of the building where our valet will meet you.
Lunch
Monday: 11 a.m. – 2 p.m.
Tuesday: 11 a.m. – 2 p.m.
Wednesday: 11 a.m. – 2 p.m.
Thursday: 11 a.m. – 2 p.m.
Friday: 11 a.m. – 2 p.m.
Brunch
Saturday: 11 a.m. – 2 p.m.
Sunday: 11 a.m. – 2 p.m.
Dinner
Thursday: 4 – 9 p.m.
Friday: 4 – 9 p.m.
Saturday: 4 – 9 p.m.
Happy Hour: 4 – 6:30 p.m.
LOCATION
Inside the Clinton Presidential Center
1200 President Clinton Avenue
Little Rock, AR 72201
501-537-0042
Driving Directions
42 bar and table is located in the lower level of the Clinton Presidential Center, which is east of the River Market district in downtown Little Rock, Arkansas. Construction on the Arkansas River Bridge/Interstate 30 may cause detours.

From Interstate 30 East: Take exit 140 and follow the frontage road in the right lane. Turn right onto 4th St. Turn left onto Collins St. Turn right onto 3rd St.
From Interstate 40 East/West: Merge onto Interstate 30 West toward Little Rock then follow the directions below.
From Interstate 30 West: Take exit 140B and follow the frontage road. Turn left onto 9th St to cross the I-30. Turn left and follow the frontage road. Turn right onto 4th St. Turn left onto Collins St. Turn right onto 3rd St.

From Downtown Little Rock: President Clinton Ave. and 3rd St. are intermittently closed due to construction. 9th St. is open.
Friday, 29 September 2023
Soups … $6/$8
Pork & Greens
Tomato Bisque
Specials
Chicken Caesar Wrap
Romaine, Parmesan, Caesar Dressing,
Honey Wheat Tortilla
$13
Fried Catfish Basket
Hushpuppies, French Fries,
Tartar Sauce, Cole Slaw
$15
Roasted Turkey and Apple Brie Panini
With Apricot Jam on Pressed Sourdough
$13
Desserts … $7
Flourless Chocolate Torte
Key Lime Pie
Vanilla Bean Crème Brulé
Pecan Pumpkin Cheesecake
Chocolate, Coconut, and Pecan Bread Pudding
Tres Leches Cake
Featured Cocktails
The Cosmogranate
Buddy's Vodka,
Pomegranate Molasses, Syrup & Liqueur,
Triple Sec, Lime Juice
$13

We'll keep you informed with our latest news, special offers, and most importantly, which tasty dishes are on the specials menu.
Catering & Office Delivery
42 bar and table offers a variety of options for your dining needs. The chefs at 42 bar and table can create a one-of-a-kind menu featuring farm fresh and locally-sourced ingredients.
From downtown lunch delivery to catering for your office parties, business luncheons, wedding receptions, and private dinners, we'll bring the food directly to you.
See Our Catering Menu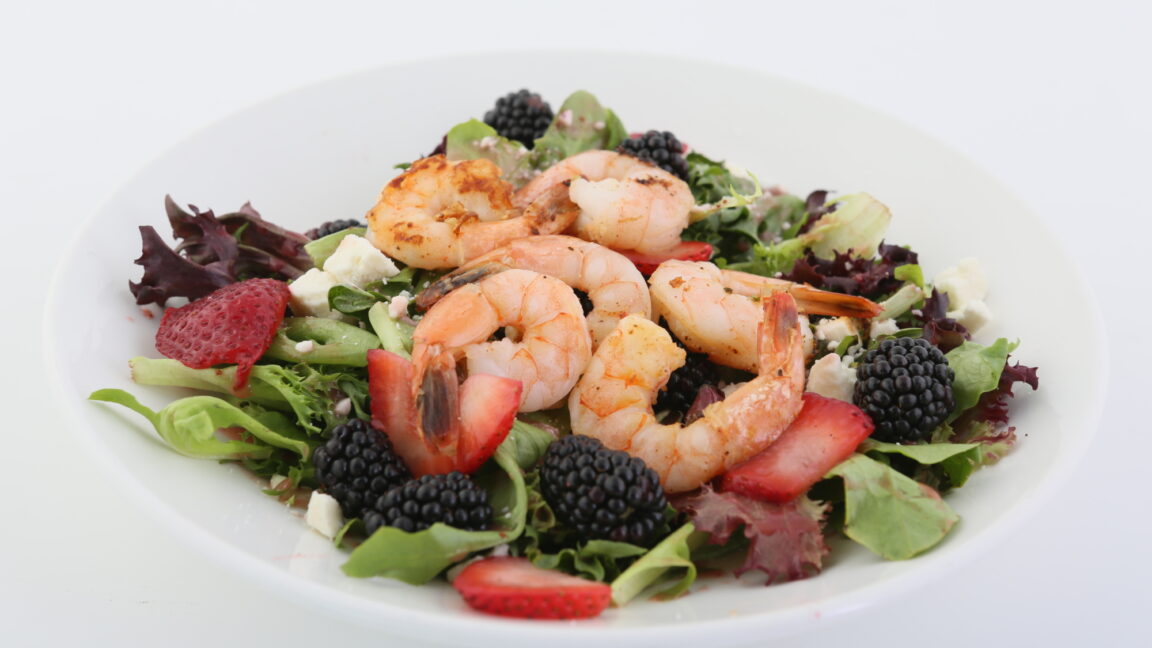 Host Your Event
The Clinton Center boasts award-winning event venues, stunning views of downtown Little Rock, and delicious cuisine served with Southern hospitality.
See Our Venues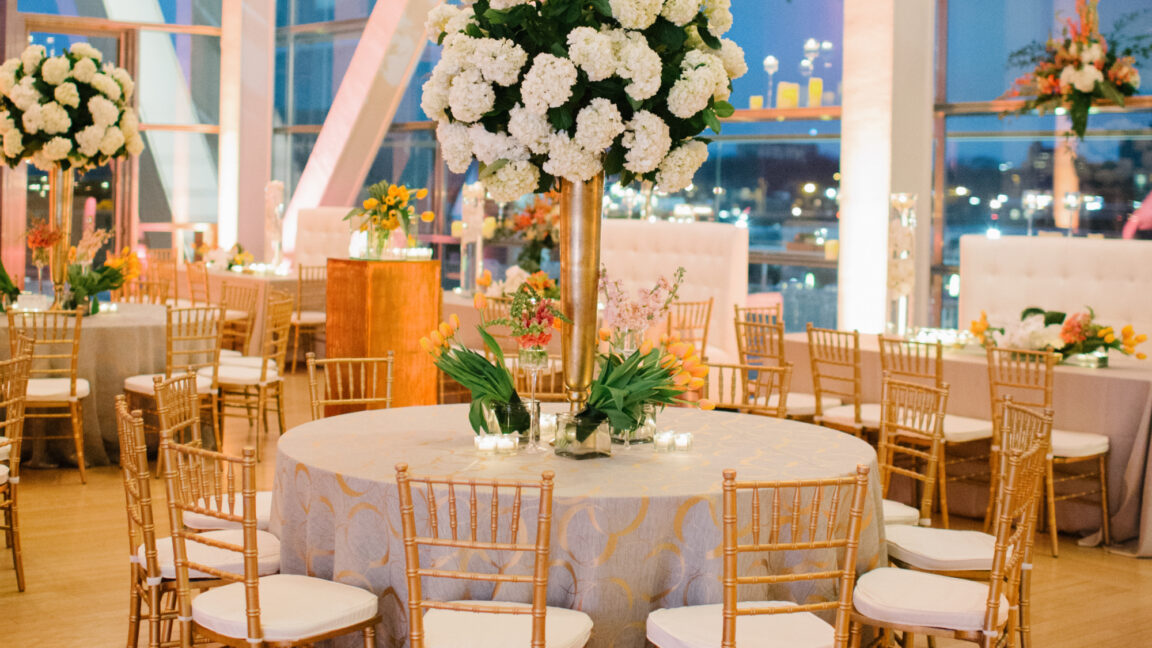 The 42 bar and table space is absolutely beautiful. Easily one of the top restaurant spaces in town.

ROCK CITY EATS