Exhibitions on Display
at the Clinton Presidential Center
The Clinton Center's compelling special exhibitions give visitors an opportunity to experience something new with every visit. Featuring diverse subject matters, our special exhibits explore the arts, history, pop culture, sports, and much more.
Our permanent exhibitions chronicle American history at the turn of the 21st century. Featuring interactive exhibits, including replicas of the Oval Office and the White House Cabinet Room, the collection provides a first-hand look into the life and work of President Bill Clinton.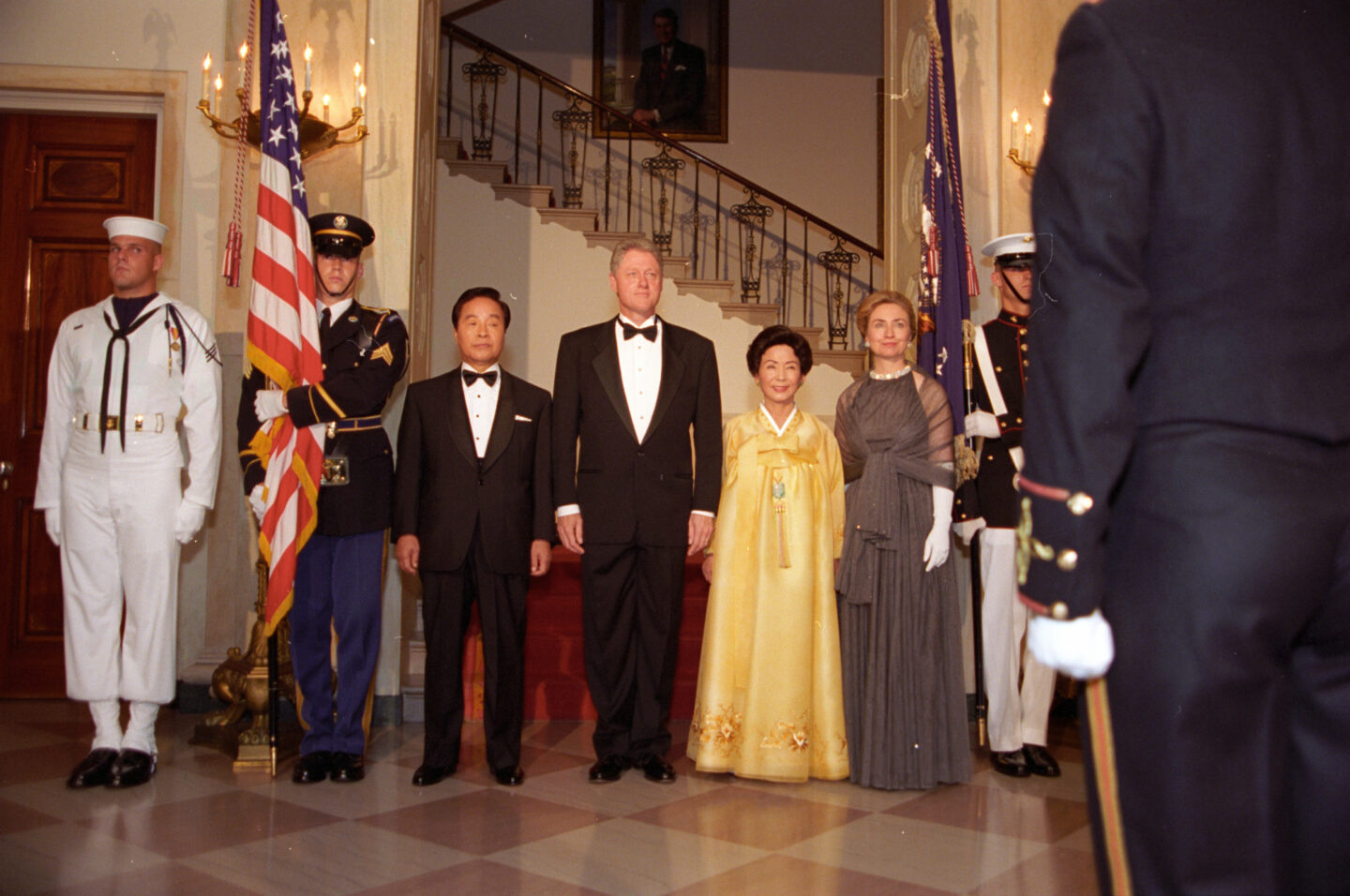 Special Exhibitions
On display through December 31, 2023
Public art with a purpose, this exhibition features more than 20 massive, beautiful globes that vividly present solutions to climate change. The exhibit's message: we can solve this. Each of the globes displayed throughout the Clinton Presidential Park was created by a different artist, including four brand new globes designed by local creatives.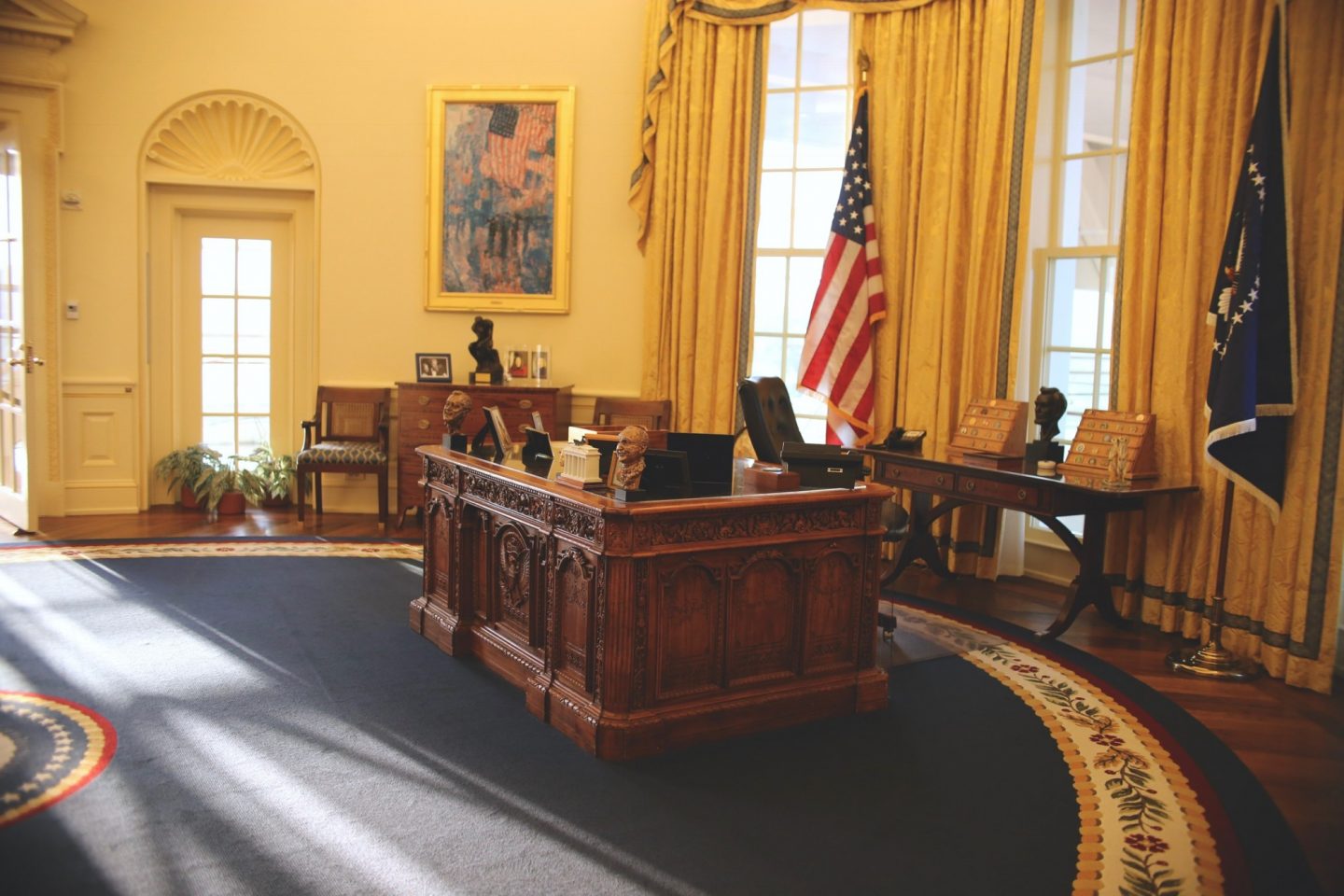 Permanent Exhibitions
This full-size replica of the Oval Office allows every visitor to feel as if they are standing at the helm of American power and prestige. The Oval Office is a working office and has served as the backdrop for many significant moments in our nation's history.
The Cabinet Room, the site of deliberations and decisions that have shaped our nation's future for more than 100 years, has been re-created inside the Clinton Center. This exhibit allows visitors to take a seat at the table. Through multimedia interactives, visitors can explore major deliberations from the Clinton administration and meet the Cabinet members involved.
These exhibits allow visitors to delve into the range of issues President Clinton and his team dealt with over the course of eight years, and to learn how they responded. Important documents, photographs, and video, as well as a variety of historic artifacts create an in depth look at the work of the Clinton Administration.
The timeline puts the Clinton administration into historical perspective, giving cultural, technological, and international context to the American political scene. As visitors walk through the timeline, they are encouraged to learn more about the significant events that shaped our nation and the world.
ABOUT
We are dedicated to continuing President Clinton's commitment to advancing opportunity for everyone, instilling responsibility throughout our society, and cultivating a shared sense of community.
ENGAGE WITH US
We invite you to become a part of the Clinton Center community! Volunteer, intern, support our programs — there are a number of opportunities to get involved.
EDUCATION
The Clinton Center provides year-round educational and cultural programming free of charge for students and teachers.