The Clinton Center's compelling special exhibitions give visitors an opportunity to experience something new with every visit. Featuring diverse subject matters, our special exhibits explore the arts, history, pop culture, sports, and much more.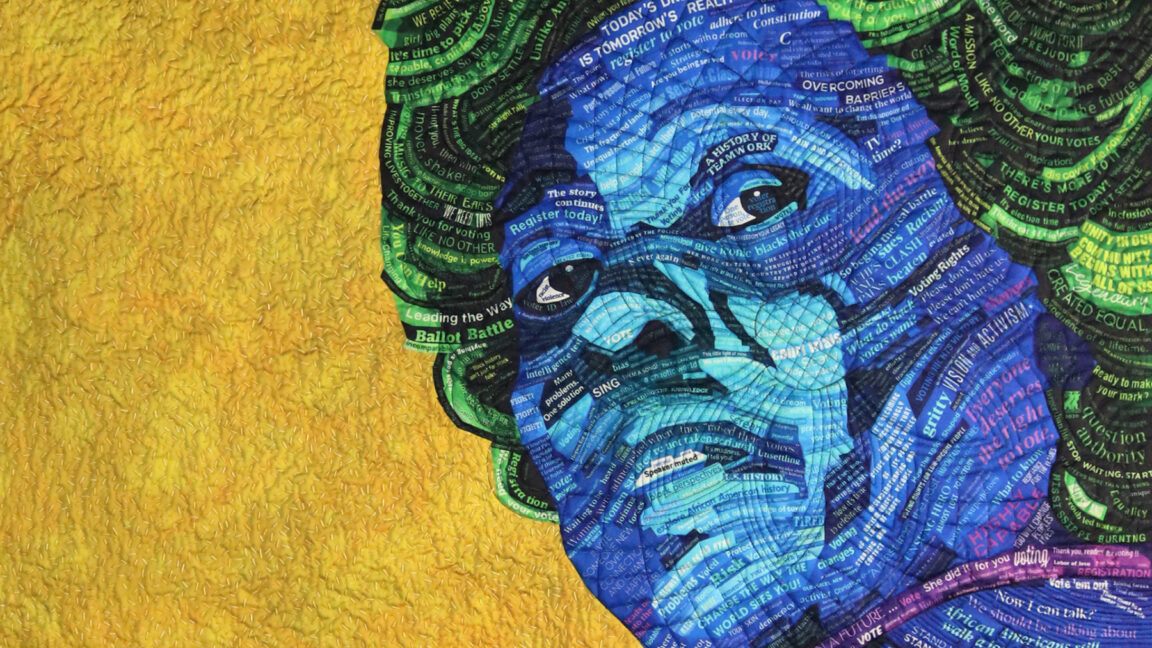 Women's Voices, Women's Votes, Women's Rights
September 10, 2022 – April 30, 2023
This vibrant, multimedia exhibition explores the risks women and their allies took to win the vote, expand democracy, and elevate human rights over the past two centuries. A collection of 18 art quilts created by world-renowned fiber artists displayed alongside historic artifacts, documents, and media give voice to those who risked all they had to secure the vote and advance human rights.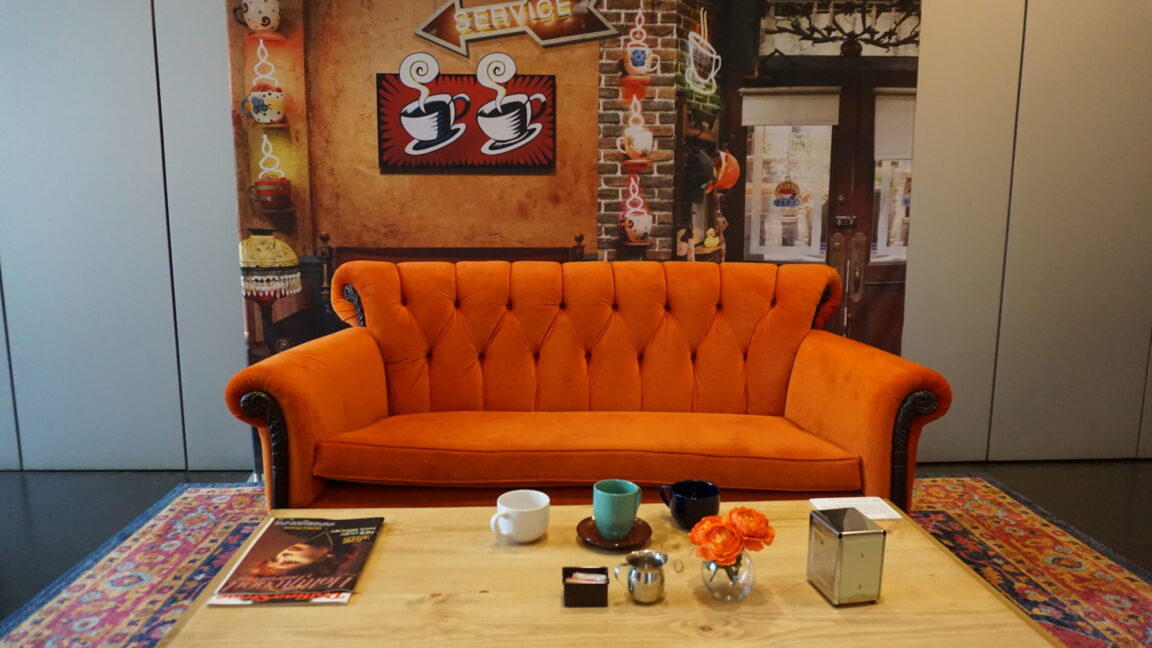 …Like It's 1999: American Pop Culture in the 1990s
November 23, 2019 – May 25, 2020
The Clinton Center brought back the decade that brought us blockbuster movies, must-see television shows, genre-changing music, iconic fashion, collectible toys, and the rise of PCs and the World Wide Web.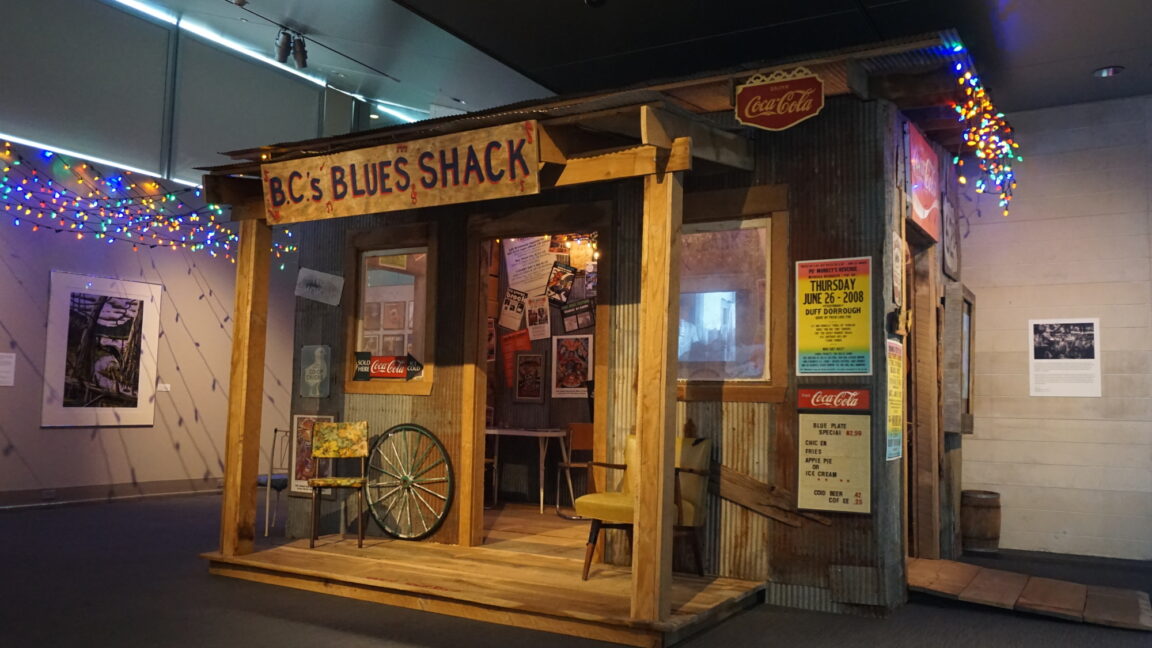 The Mighty Mississippi: HeART and Soul of the Southern Delta
December 14, 2019 – March 22, 2020
A continuation of Clinton Center's Fusion: Arts + Humanities Arkansas theme "The Mighty Mississippi" begun earlier in 2019, HeART and Soul of the Southern Delta presented elements of culture from the last 120 years with roots in Arkansas, Mississippi, and Louisiana.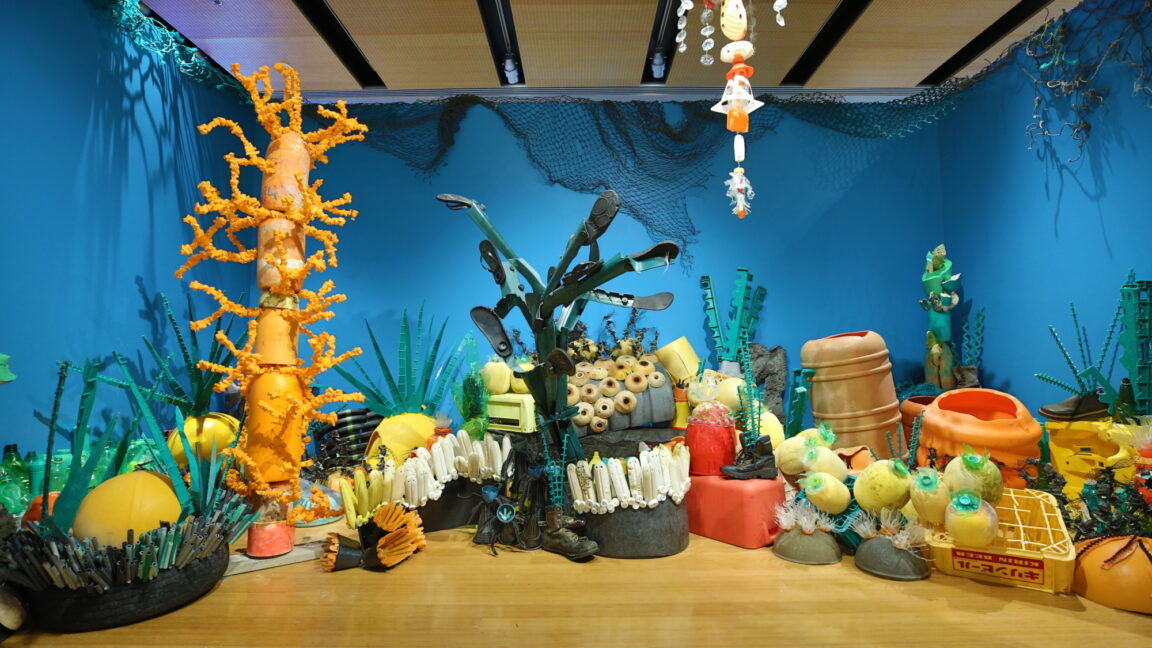 Washed Ashore: Art to Save the Sea
April 27 – October 27, 2019
Washed Ashore: Art to Save the Sea was a dynamic exhibit that featured 20 giant, breathtaking sea life sculptures made entirely of marine debris collected from beaches to graphically, yet beautifully, illustrate the toll pollution takes on our oceans and waterways.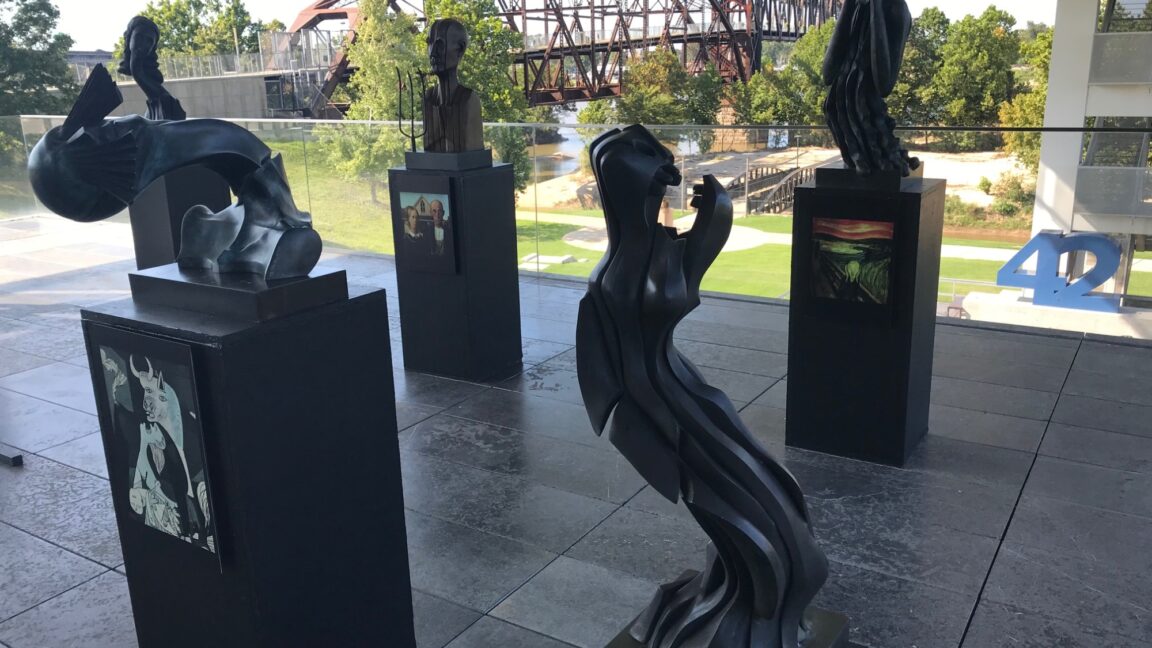 José Sacal: A Universal Mexican
August 29 – October 16, 2019
The Clinton Center, in partnership with the Consulate of Mexico in Little Rock and the José Sacal Micha Foundation, presented an exhibition of sculptor José Sacal's work, in celebration of Mexican Independence Day and National Hispanic Heritage Month. The exhibit included 21 pieces displayed on the Sky Terrace.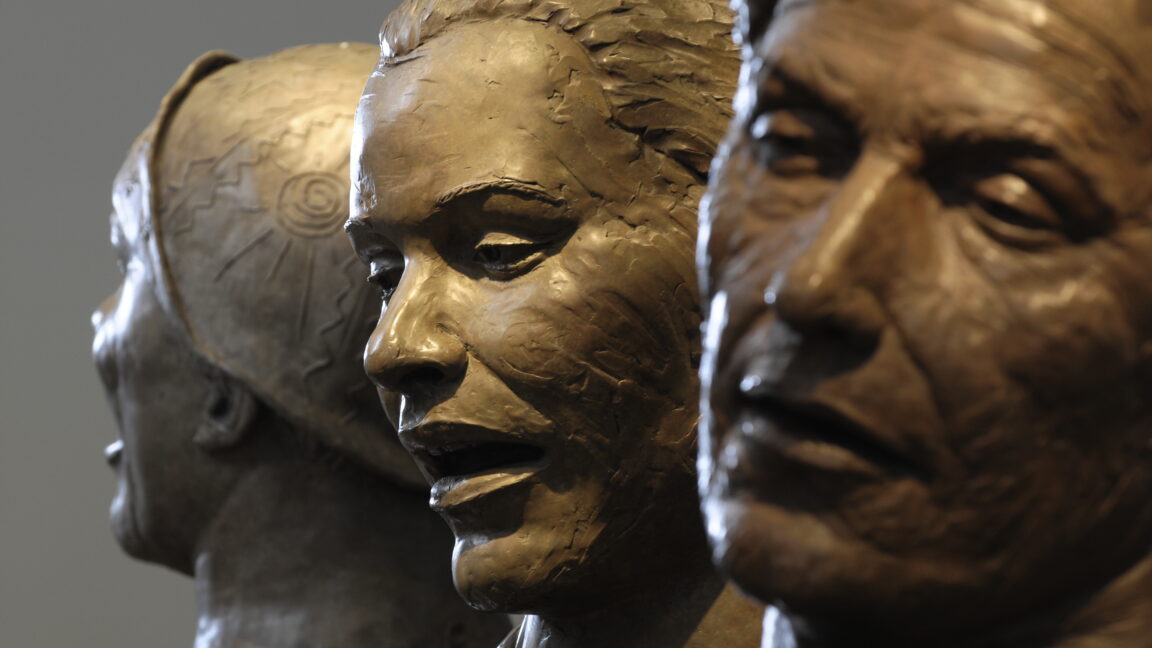 Cultural Heroes
February 23 – May 5, 2019
Cultural Heroes, a collection of seven larger-than-life clay sculptures created by Nashville artist Alan LeQuire, was on display as part of the Clinton Center's 2019 Black History Month celebration. Each sculpture represented a musician who shaped the soundtrack of the Civil Rights movement.
The White House Collection of American Crafts: 25th Anniversary Exhibit
September 17, 2018 – March 31, 2019
Created in 1993 with the encouragement of President Bill Clinton and First Lady Hillary Rodham Clinton in honor of the "Year of American Craft: A Celebration of the Creative Work of the Hand," The White House Collection of American Crafts included 73 works created by 78 of America's foremost craft artists.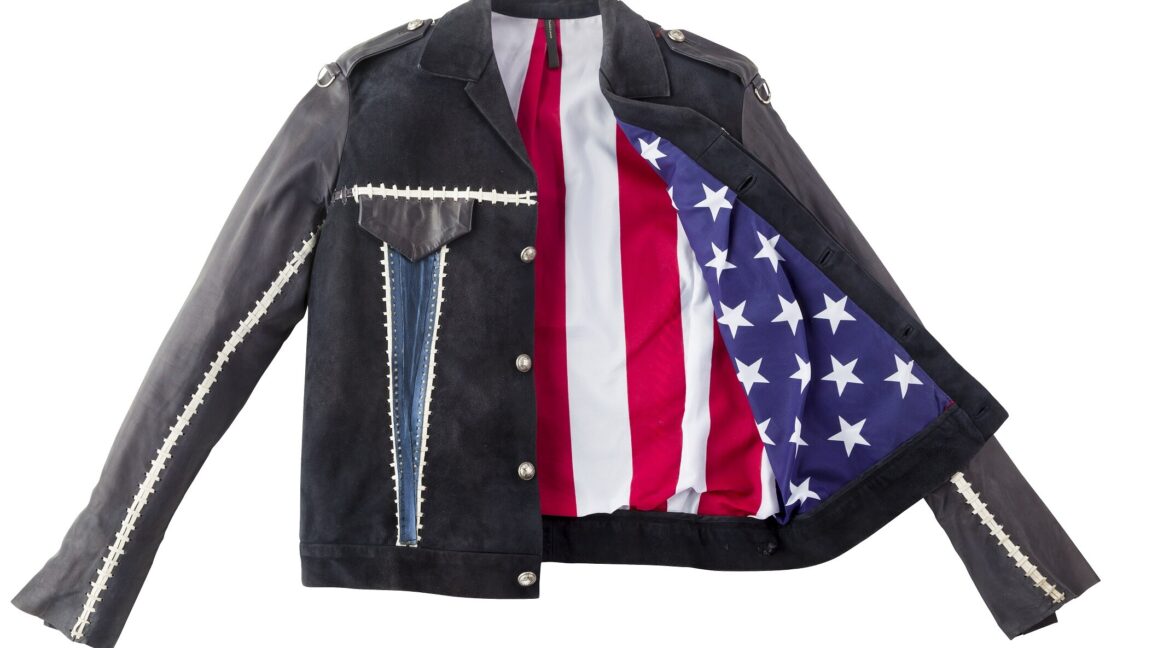 Louder Than Words: Rock, Power, and Politics
March 12, 2018 – August 5, 2018
Louder Than Words: Rock, Power, and Politics, curated by the Rock & Roll Hall of Fame and the Newseum, explored the fascinating intersection between music and politics, and included one-of-a-kind costumes, instruments, multimedia, and artifacts from an outstanding lineup of musicians.
PLAN YOUR VISIT to the clinton center
From interactive exhibitions to engaging programs, the Clinton Center offers a lot to see and do. We are open seven days a week. Tickets to tour the exhibitions can be purchased online or at the museum. Tickets are not required to dine at 42 bar and table, shop at the Clinton Museum Store, or explore the Clinton Presidential Park.
EDUCATIONal programs
The Clinton Center provides year-round educational and cultural programming free of charge for students and teachers.
EXHIBITIONS & PROGRAMS
The Clinton Center offers interactive permanent exhibitions, engaging temporary exhibitions, as well as educational and cultural programs and events.
Engage with Us
We invite you to become a part of the Clinton Center community! Volunteer, intern, support our programs — there are a number of opportunities to get involved.