Women's Voices, Women's Votes, Women's Rights
A vibrant, multimedia exhibition exploring the risks women and their allies took to win the vote, expand democracy, and elevate human rights over the past two centuries.
Women have long been on the front lines fighting for equality and human rights – risking their lives and their livelihoods to make their communities more just. And today, they continue advocating for what Secretary Hillary Rodham Clinton calls "the unfinished business of the 21st century" – women's equality.
The Clinton Center's special exhibition, "Women's Voices, Women's Votes, Women's Rights," commemorated these brave activists and inspires a new generation to use their voices – and their votes – to advance human rights.
WOMEN'S VOICES
WOMEN'S VOTES
WOMEN'S RIGHTS
SEPTEMBER 10, 2022 – April 30, 2023
Tracing the history of American women's battle for the vote and ending with today's global efforts to secure women's human rights, the exhibition recounted the struggle to adopt the 19th Amendment, pass the Voting Rights Act of 1965, and mount a global movement for women's equality around the world. Bringing the narrative into the present, "Women's Voices" also highlighted women who are continuing the fight to protect and expand human rights.
FEATURING ART QUILTS
Sixteen world-renowned fiber artists created a collection of 18 art quilts commissioned especially for "Women's Voices." This intricate art form incorporates textiles, stitching, painting, photography, and text to tell powerful stories through a unique medium. These contemporary works of art together with historic artifacts, documents, and media give voice to those who risked all they had to secure the vote and advance human rights.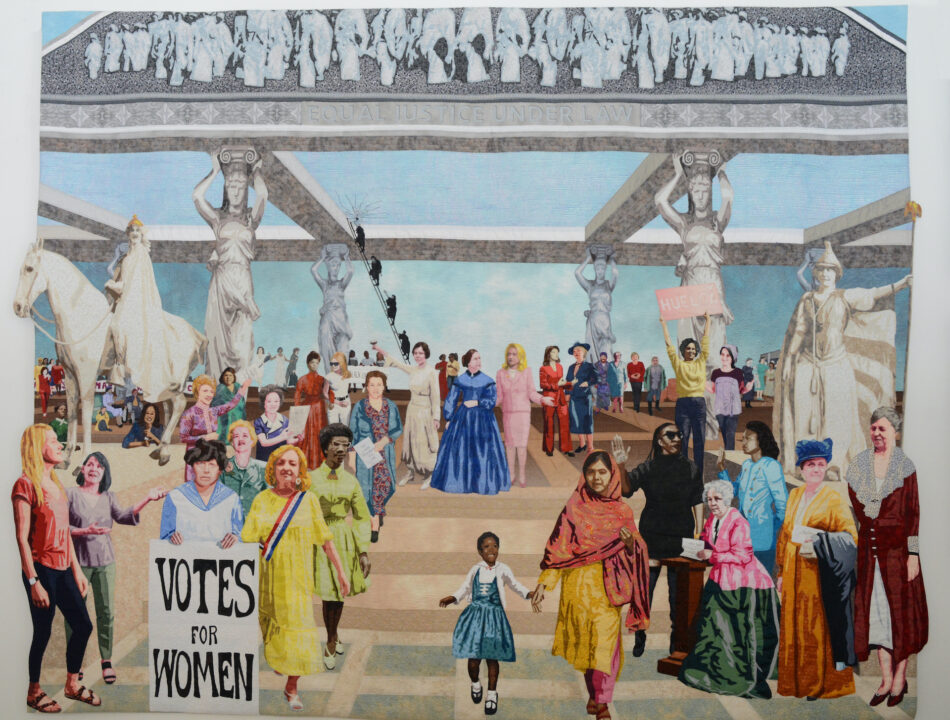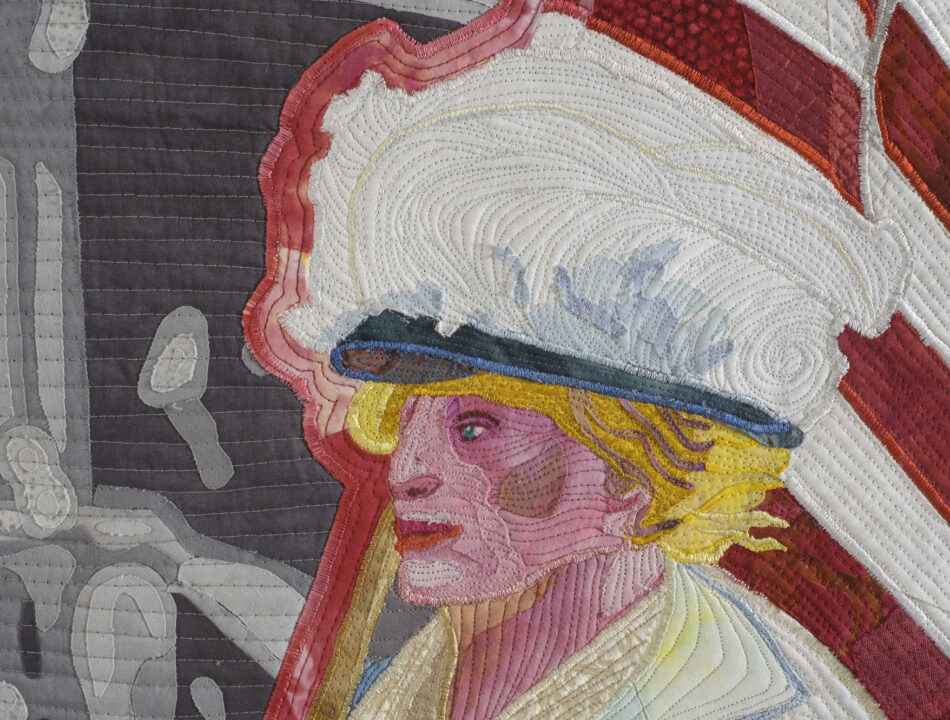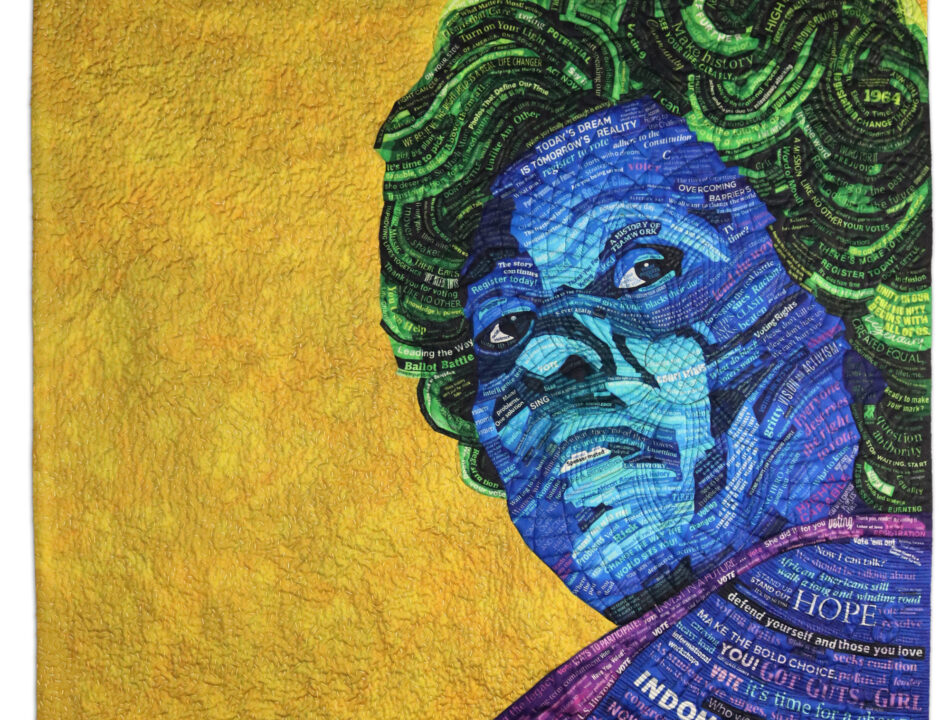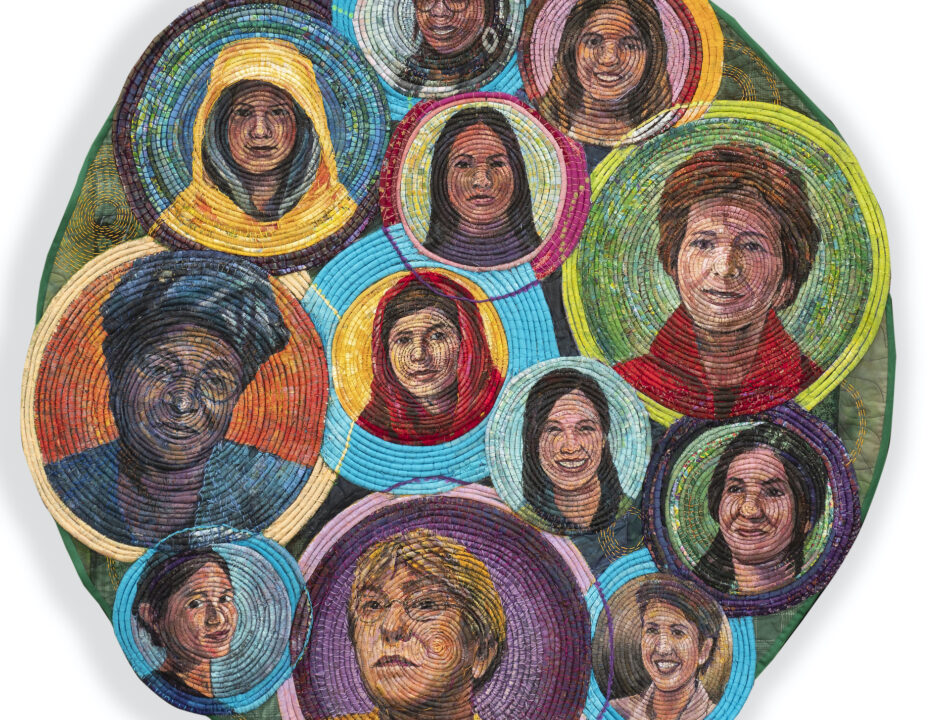 Women's Work
Artist: Lea McComas
Across time and cultures, women risked all they had to make democracy whole. History struggles to recognize their actions—much less tell their stories. This quilt salutes 57 women—from Elizabeth Cady Stanton to Malala Yousafzai—who dared fight for equality and justice.
"The women who demanded the vote changed the world. They insisted that their voices and their human rights matter. 'Women's Voices, Women's Votes, Women's Rights' is a tribute to their courage. But our work is not done. It takes constant action to make human rights real for all girls and women and to ensure that democracy lives up to its full promise of equality for all."

Secretary Hillary Rodham Clinton
"This beautiful exhibition and the powerful programming that will accompany it will further the Clinton Foundation's long-standing commitment to empowering women and girls. "Women's Voices" is as much a celebration of accomplishment as it is a call to action for all of us to create a more equitable world."

Dr. Chelsea Clinton
Originally scheduled to open in September 2020 to commemorate the centennial of the 19th Amendment's ratification, the exhibition's opening was delayed due to the COVID-19 pandemic. It will closed on April 30, 2023.
"Women's Voices, Women's Votes, Women's Rights," was curated by Allida Black, Ph.D.