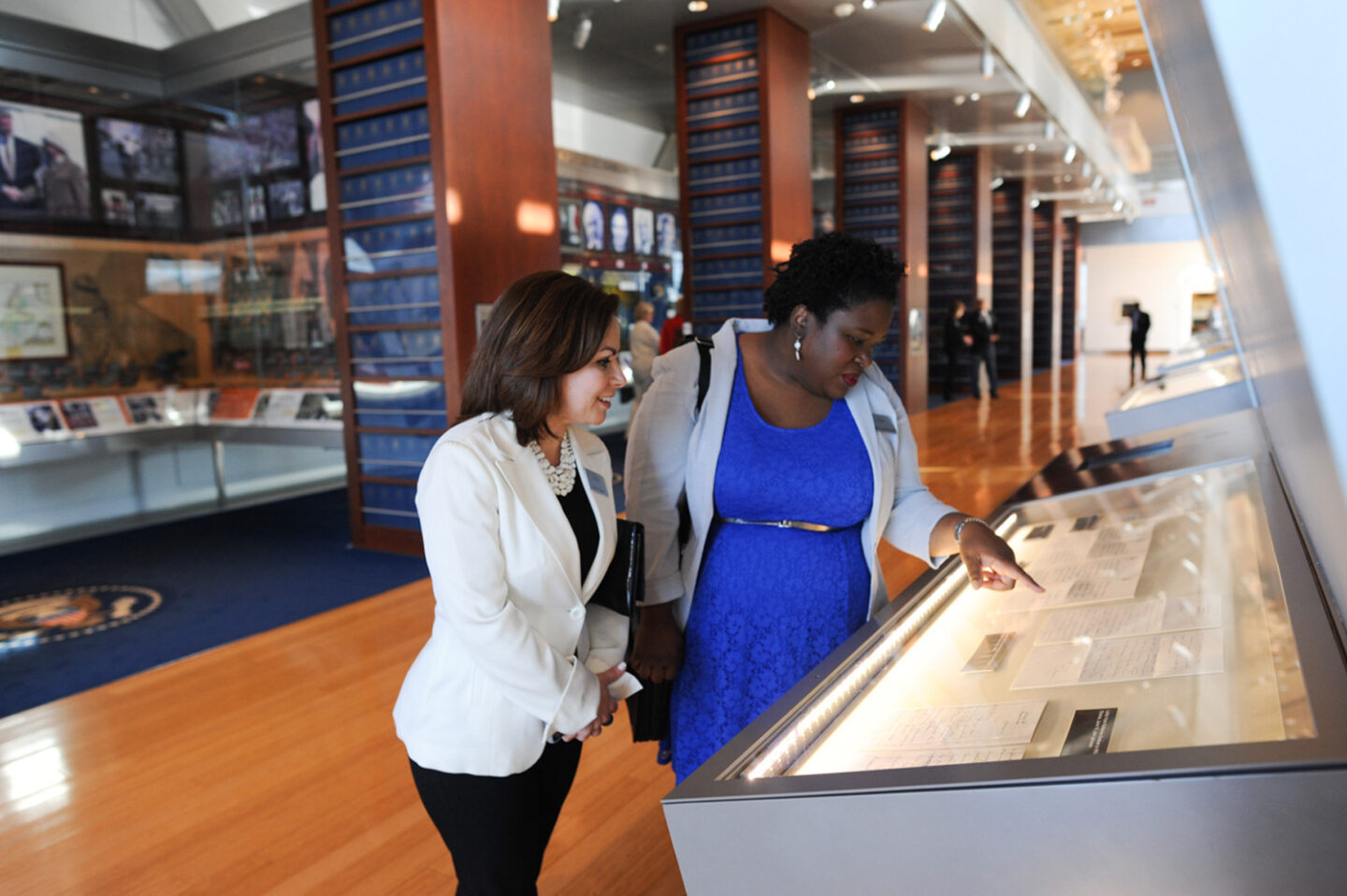 Presidential Leadership Scholars
A partnership between the Presidential Centers of George W. Bush, Bill Clinton, George H.W. Bush, and Lyndon B. Johnson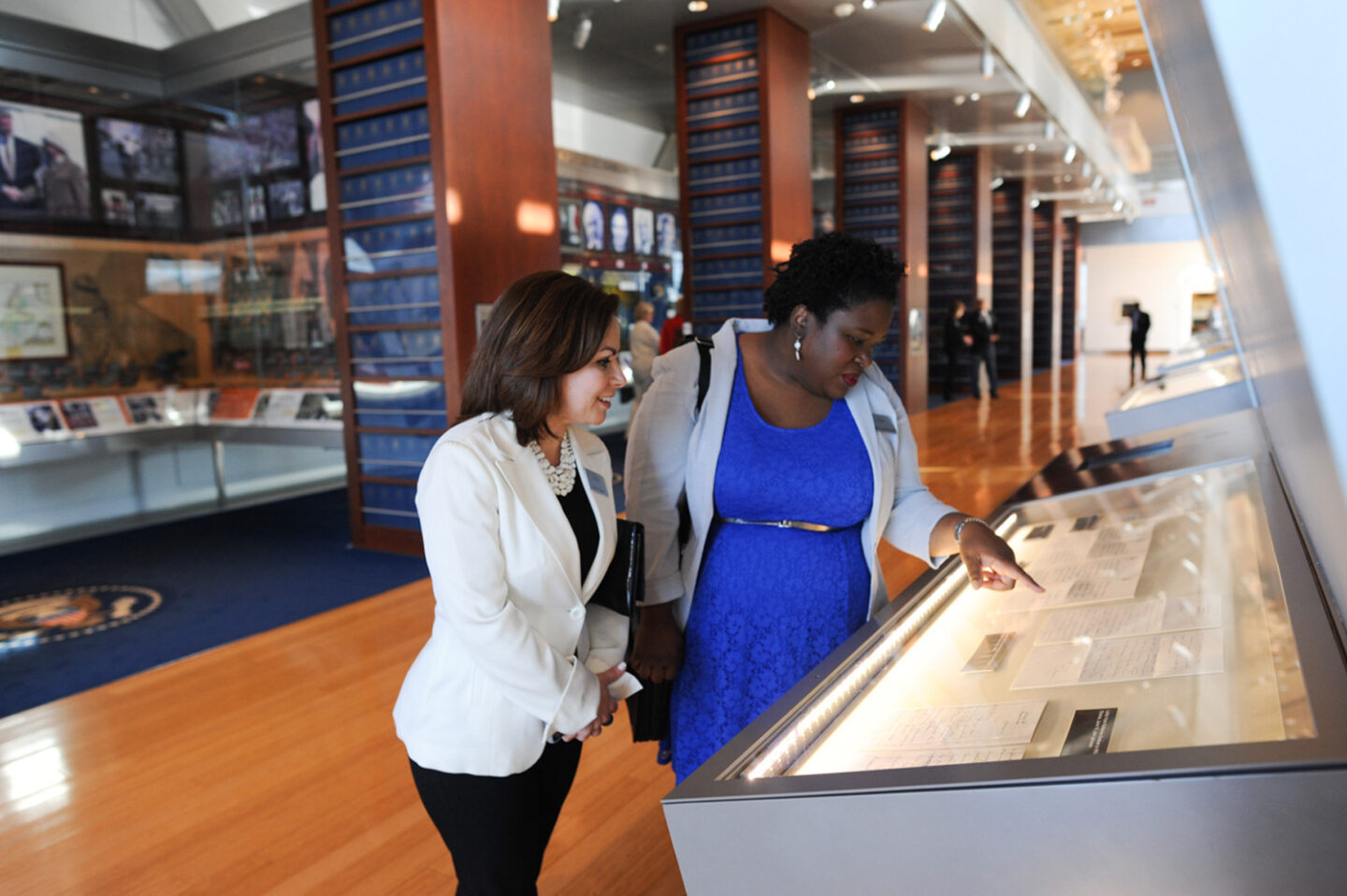 The Presidential Leadership Scholars program is a one-of-a-kind partnership between the presidential centers of George W. Bush, Bill Clinton, George H.W. Bush, and Lyndon B. Johnson. The program brings together bold and principled leaders who are committed to facing critical challenges in their communities, country and world.
Participants gain the skills necessary to work across divides and develop a network that spans traditional geographic, professional, political, and economic boundaries. The Presidential Leadership Scholars program aims to challenge pre-existing perceptions and inspire lasting, positive change.
In Photos: Presidential Leadership Scholars
The PLS program challenges and inspires its participants to enhance their own leadership abilities in making lasting and positive change in partnership with their communities.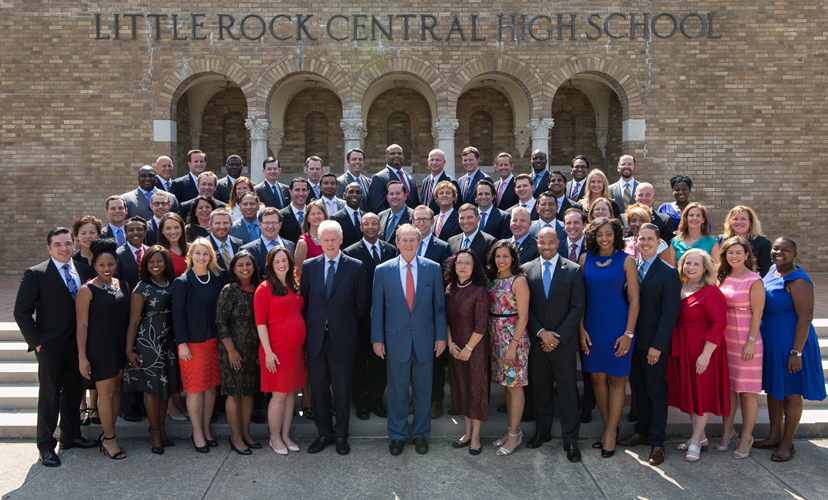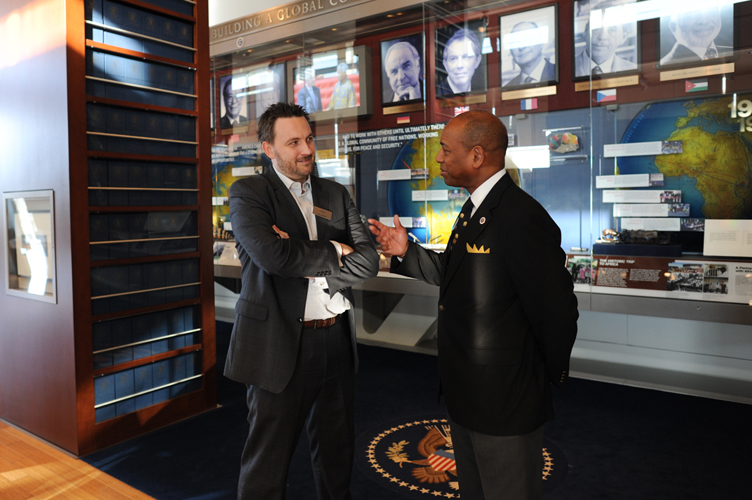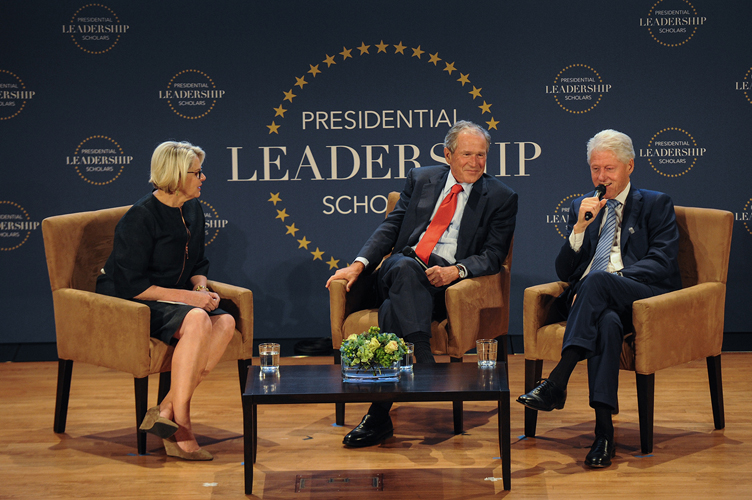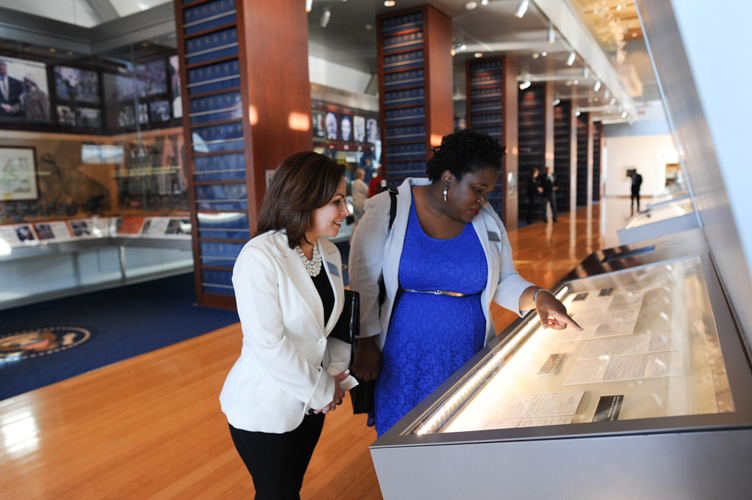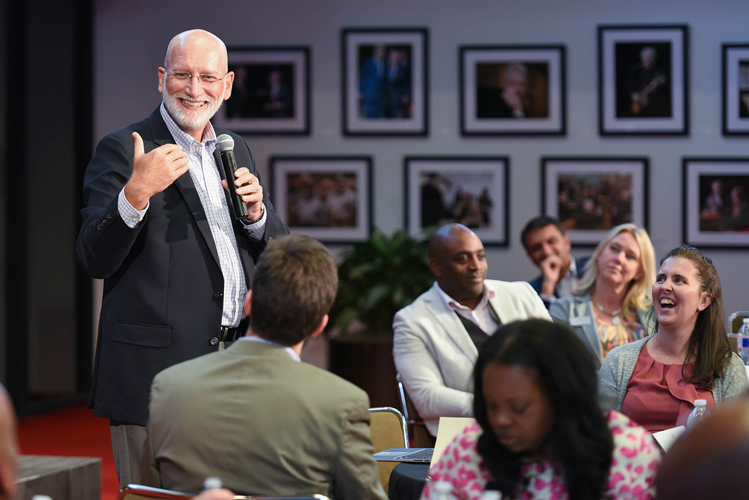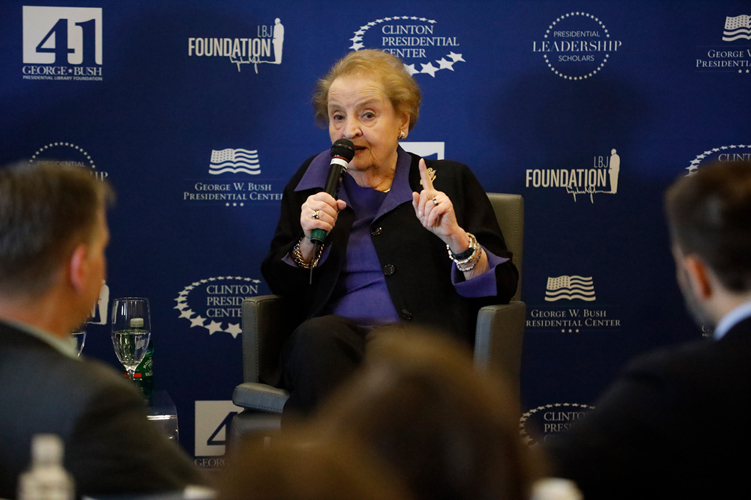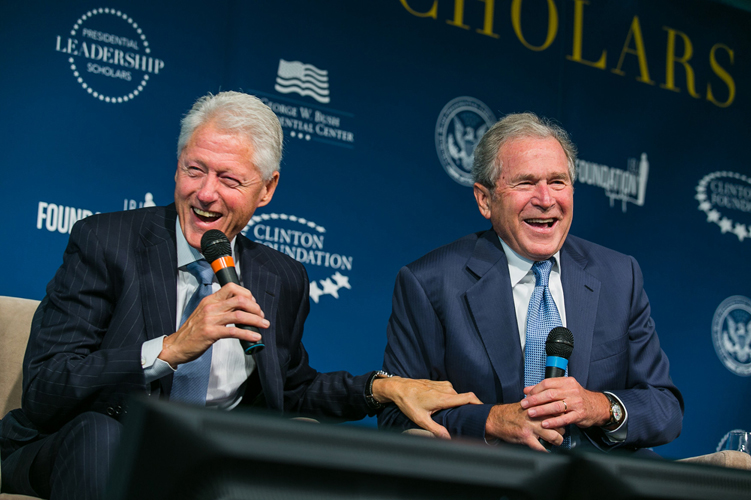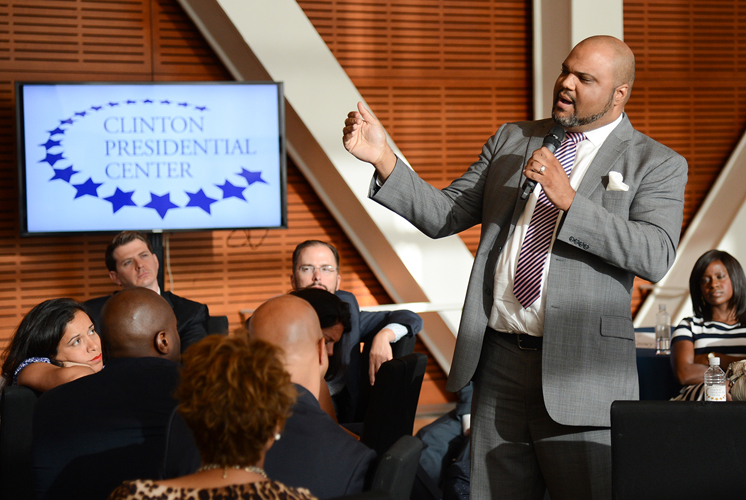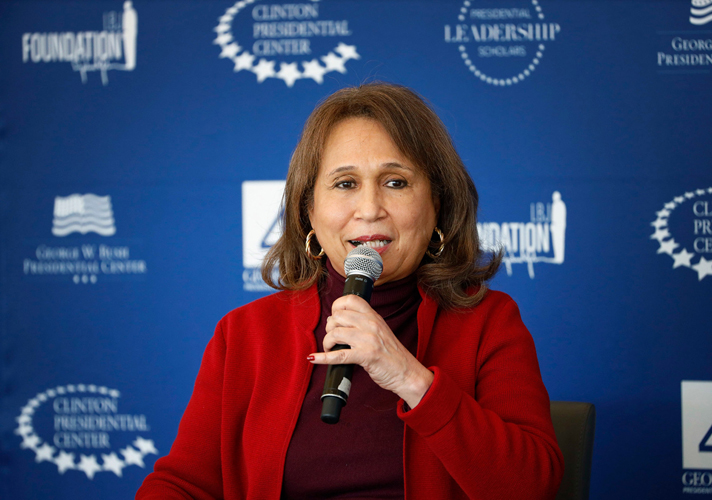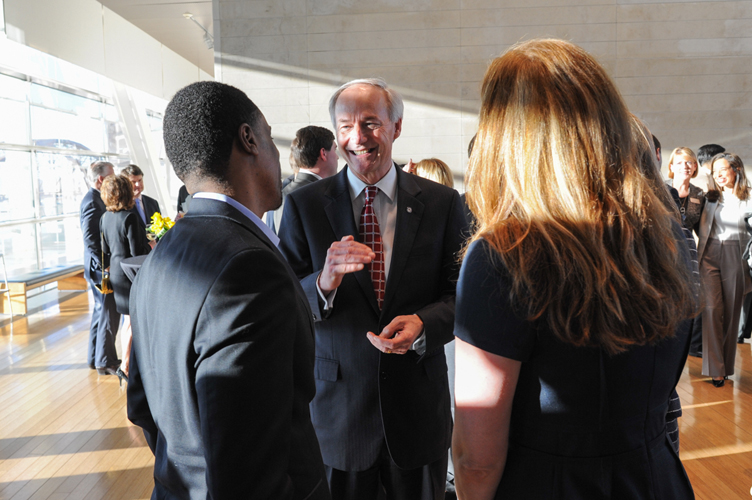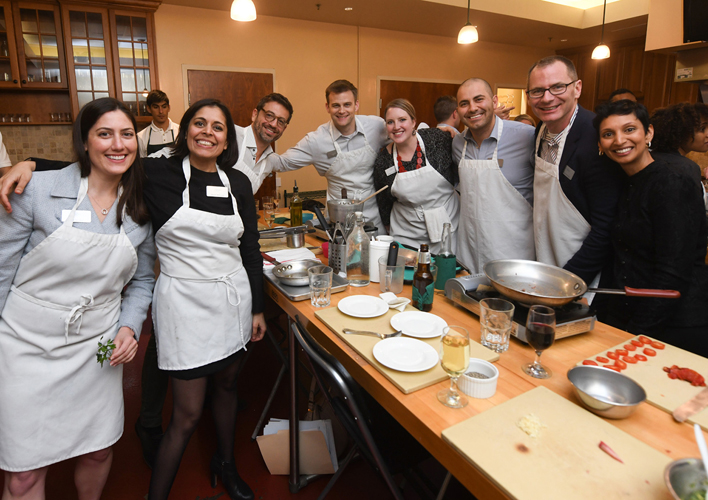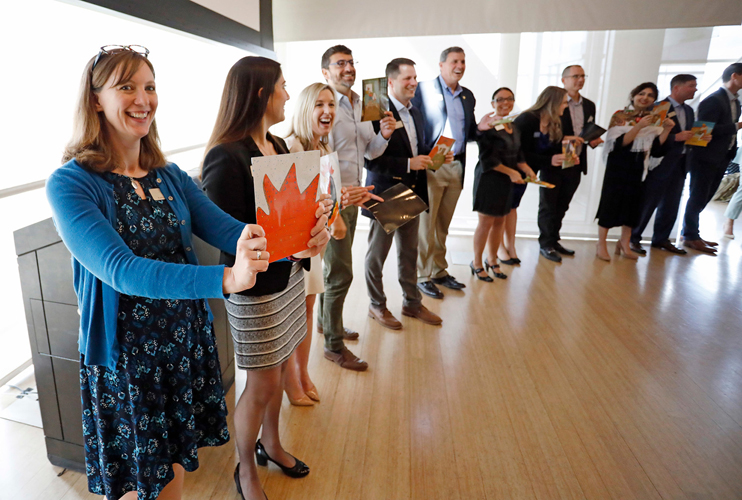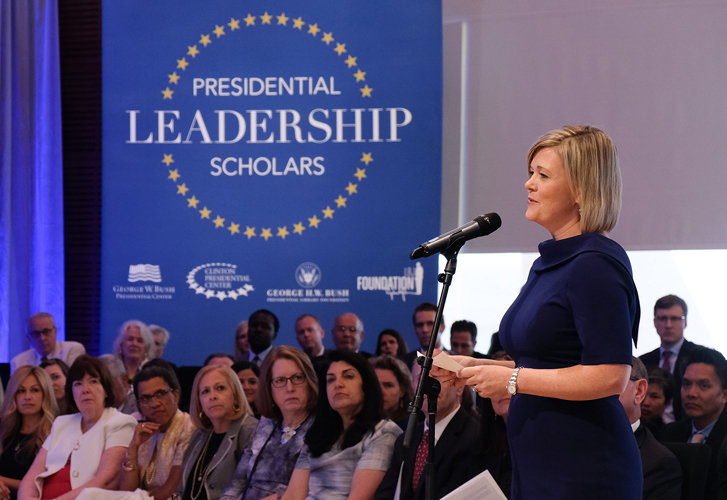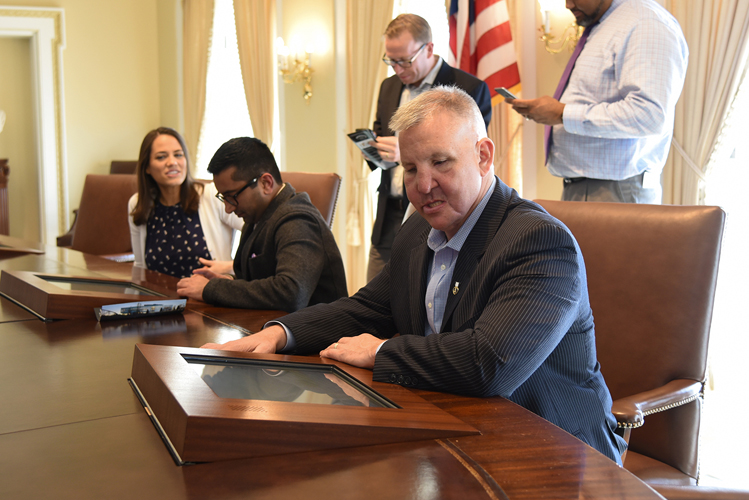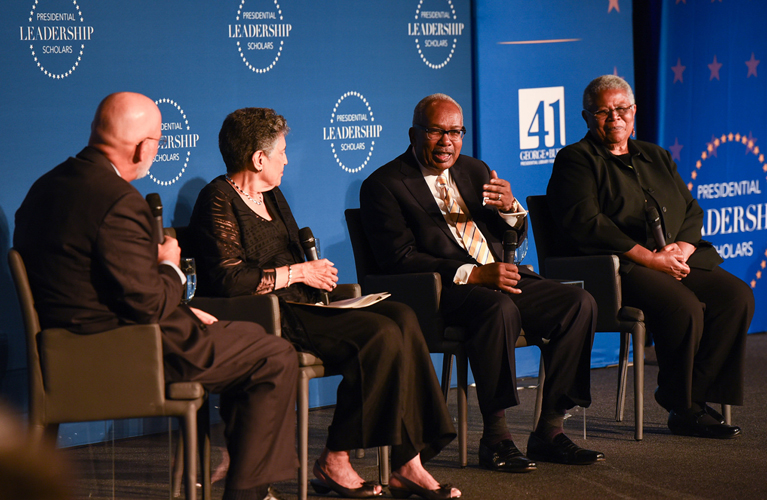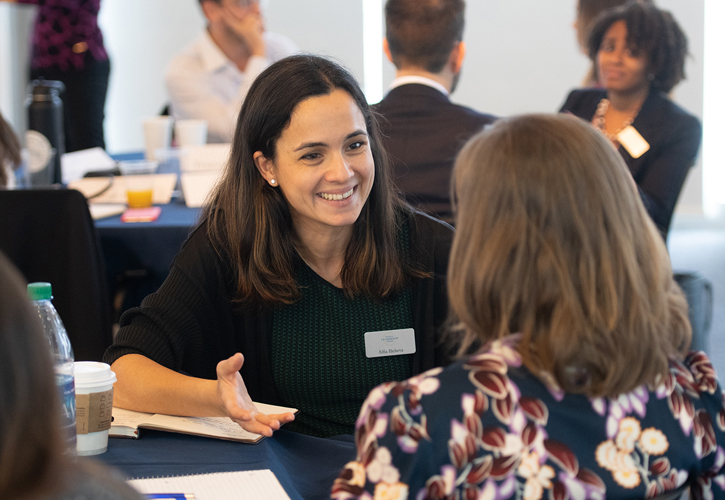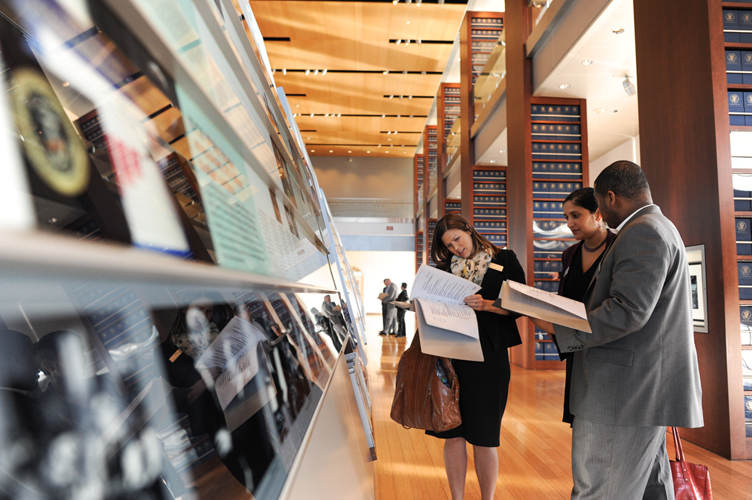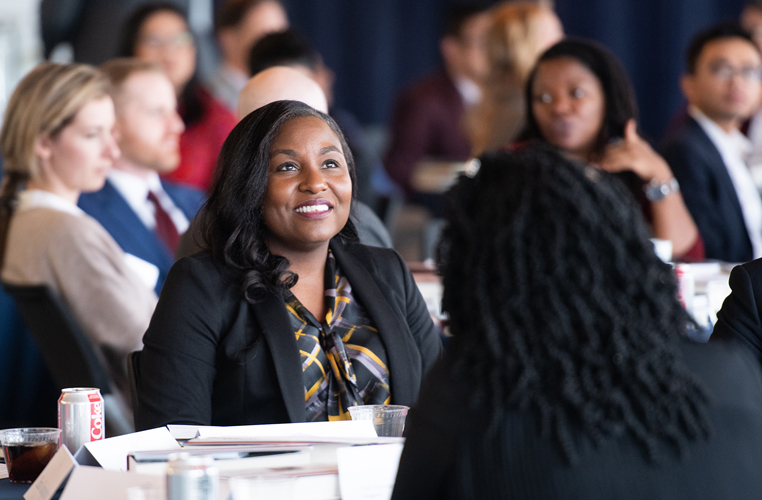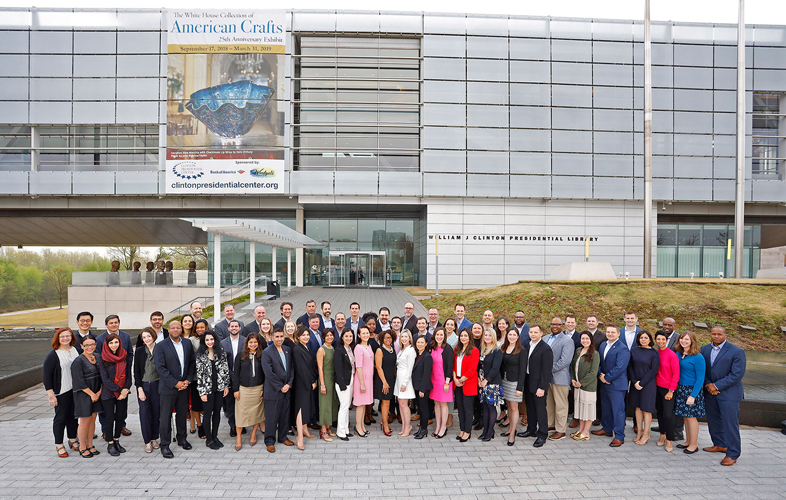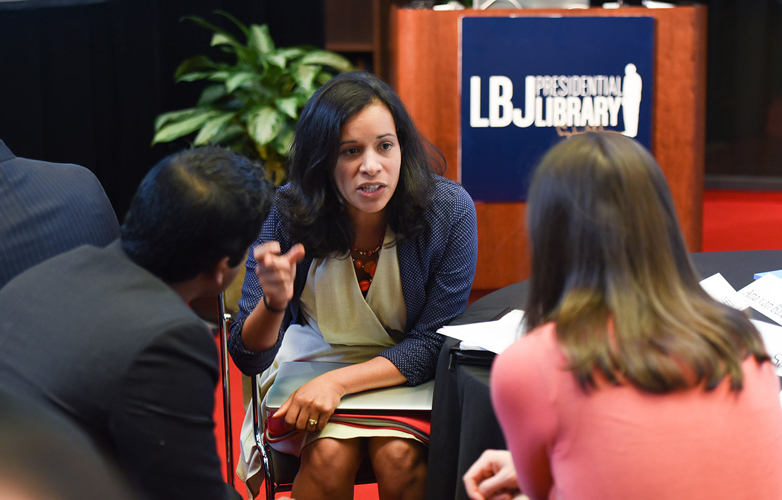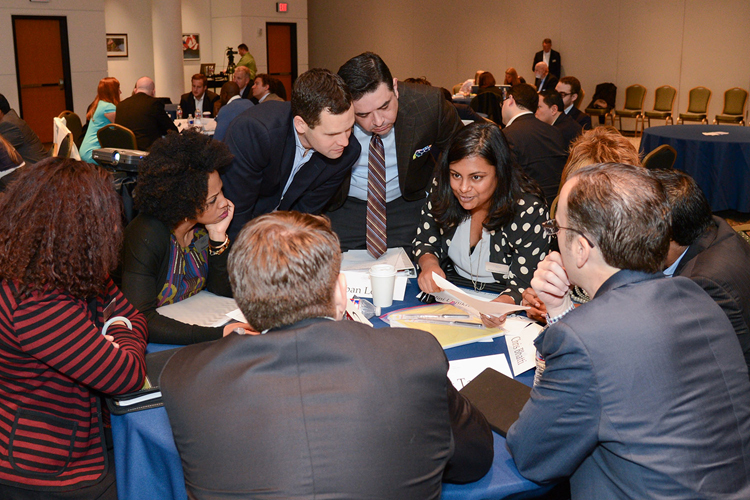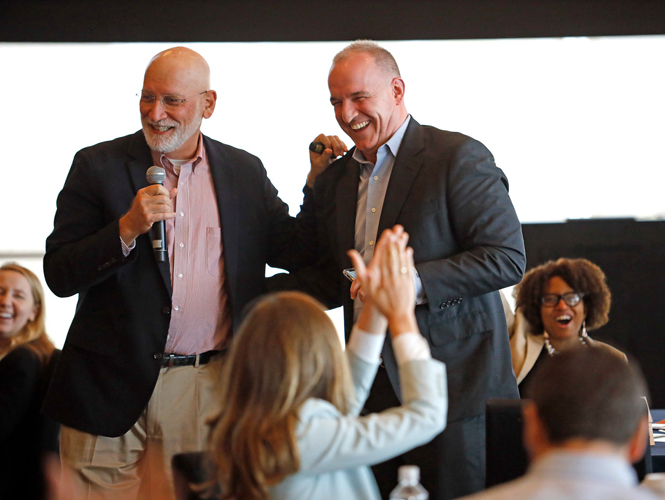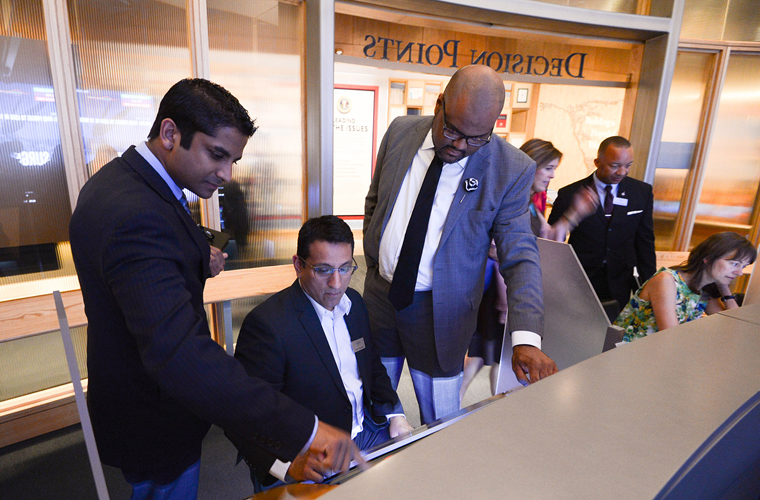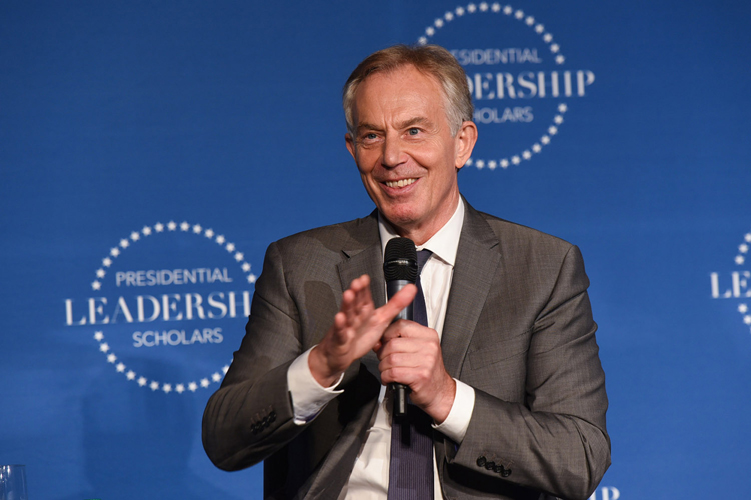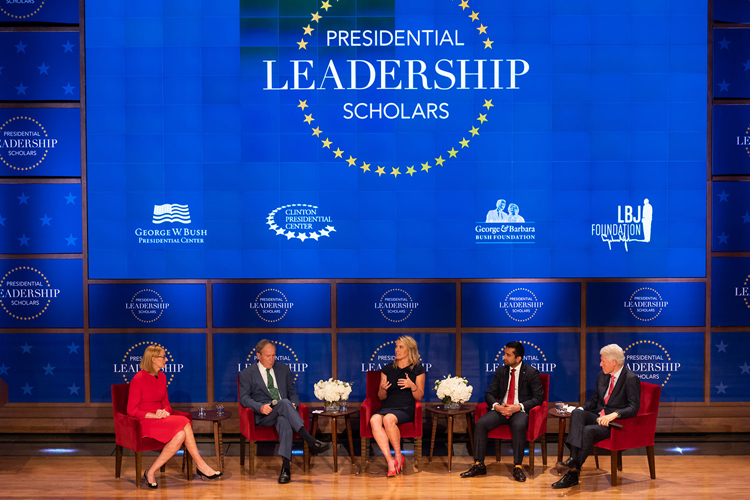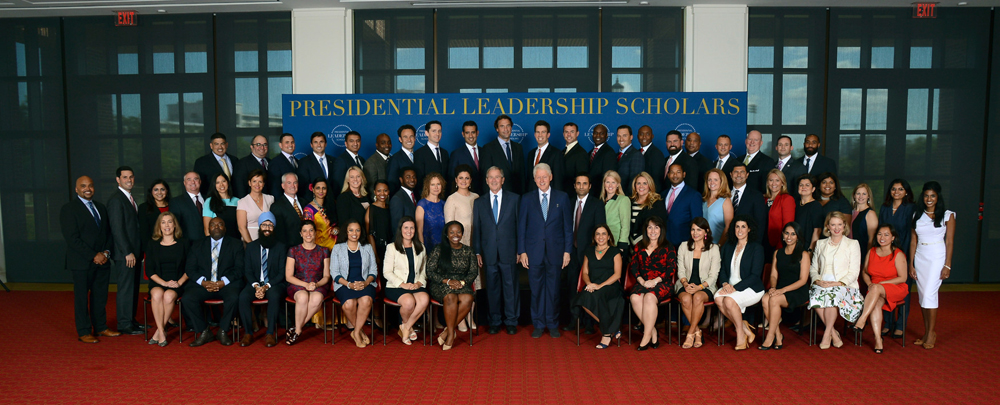 Approach
This one-of-a-kind leadership development program builds a community of motivated and purpose driven Scholars, who learn to work together to address the most pressing challenges of today. The program features dynamic experiences led by distinguished practitioners representing a variety of perspectives on leadership. The Presidential Leadership Scholars program comes at no cost to accepted participants.
1

A dynamic experience

Spread over six months, the sessions involve approximately 20 days of on-location instruction and interaction, coupled with pre- and post-module activities and evaluations. In addition, participants form meaningful relationships with one another and learn from each other's divergent views and backgrounds.

2

Opportunities to advance a personal leadership project

Participants work on a new or existing social impact project related to an area in which they are passionate about and involved.

3

A growing community of distinguished leaders

More than 350 principled and diverse Scholars — from doctors to teachers, elected officials to scientists, active military, and veterans — have applied lessons learned in the program to their work tackling today's most pressing challenges. The program's culture of collaboration transcends partisan divides and ideological differences in service of a greater good.
At the Clinton Foundation, we believe data should be used to guide how programs are designed and implemented. We leverage both quantitative and qualitative information in order to promote evidence-based decision-making and help the Foundation and our community of partners achieve greater results in people's lives across the country and around the world.
This originally appeared in CNBC on August 21, 2021. More than six years ago, Kevin F. Adler walked …
This originally appeared on NBC News on May 30, 2021. The children of fallen service members run in …
This originally appeared in Elle on May 7, 2021. Over the past year, I've thought a lot about …
This originally appeared in CNBC on August 21, 2021. More than six years ago, Kevin F. Adler walked …
This originally appeared on NBC News on May 30, 2021. The children of fallen service members run in …
This originally appeared in Elle on May 7, 2021. Over the past year, I've thought a lot about …
More from our media center