Be Our Guest
This temporary exhibition explores some of the memorable diplomatic visits to the White House during the Clinton Administration.
Americans often witnessed the pomp and circumstance when foreign leaders visit the White House: dramatic arrival ceremonies, picture-perfect handshakes, and star-studded entertainment. "Be Our Guest" gives visitors an inside look behind the scenes at the intricate and thoughtful planning and detailed execution of diplomatic visits hosted by President Bill Clinton and then-First Lady Hillary Clinton.
Prepare for your visit to see "Be Our Guest" at the Clinton Center and explore our White House visits programming.
Be Our Guest
December 1, 2023 – May 27, 2024
From preparing briefing materials on important discussion topics for the president, to selecting fine china for table settings, hundreds of hours of preparation go into diplomatic visits. The exhibit features video interviews with President Bill Clinton, Secretary Hillary Rodham Clinton, and key members of Clinton administration staff, recounting stories rarely heard before as well as original gowns and suits worn by the Clintons to White House dinners.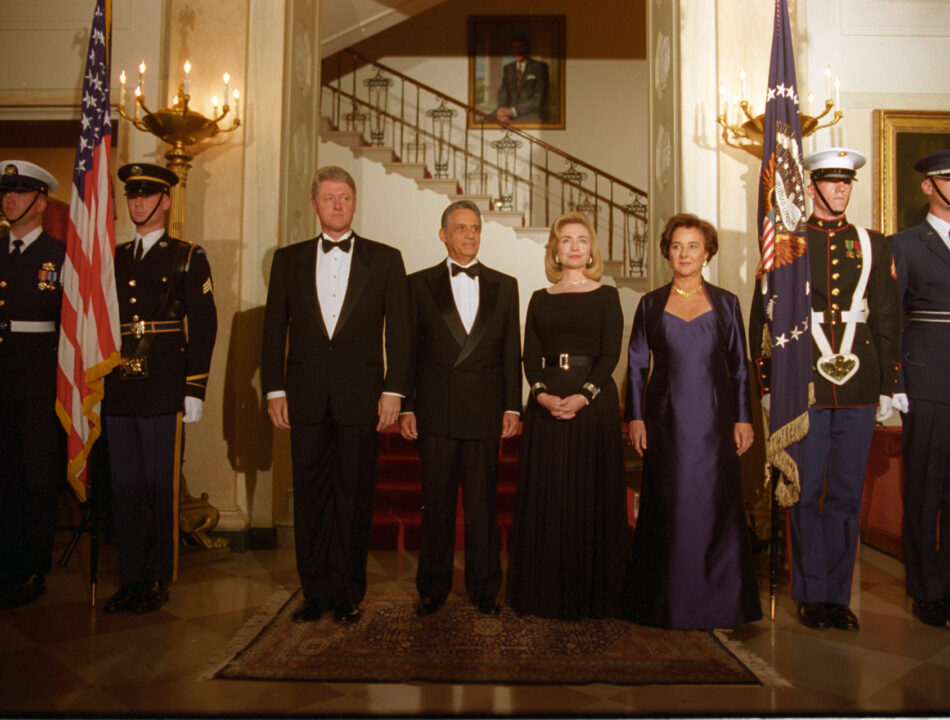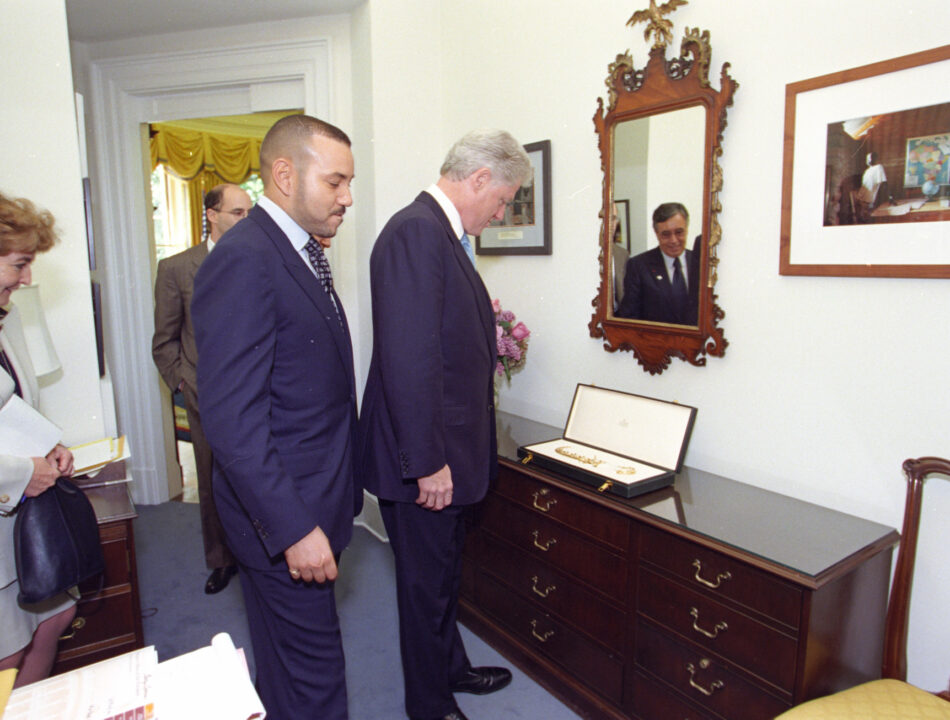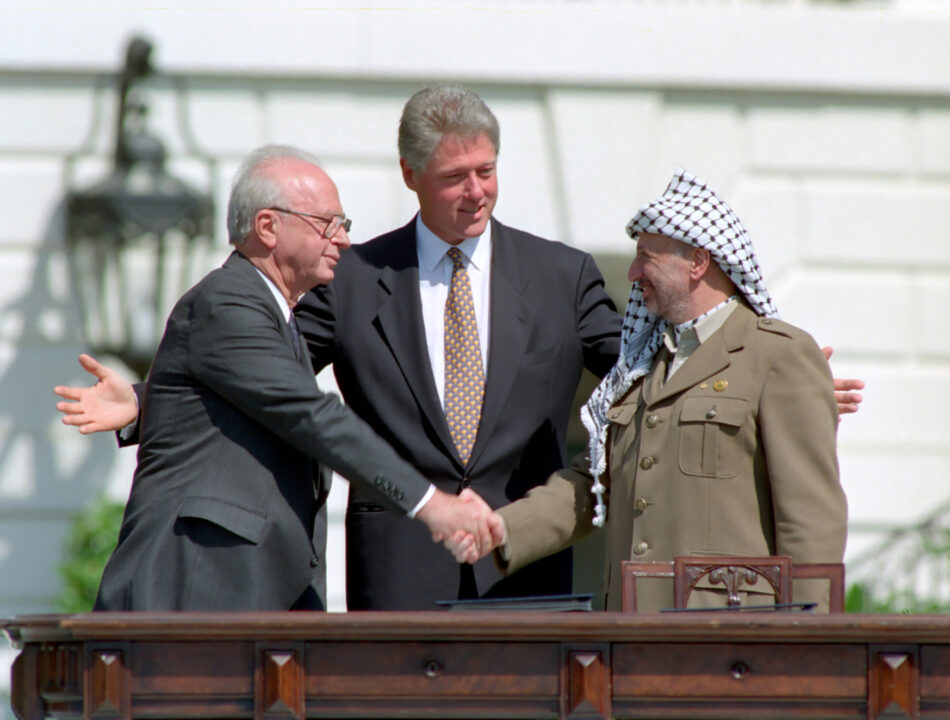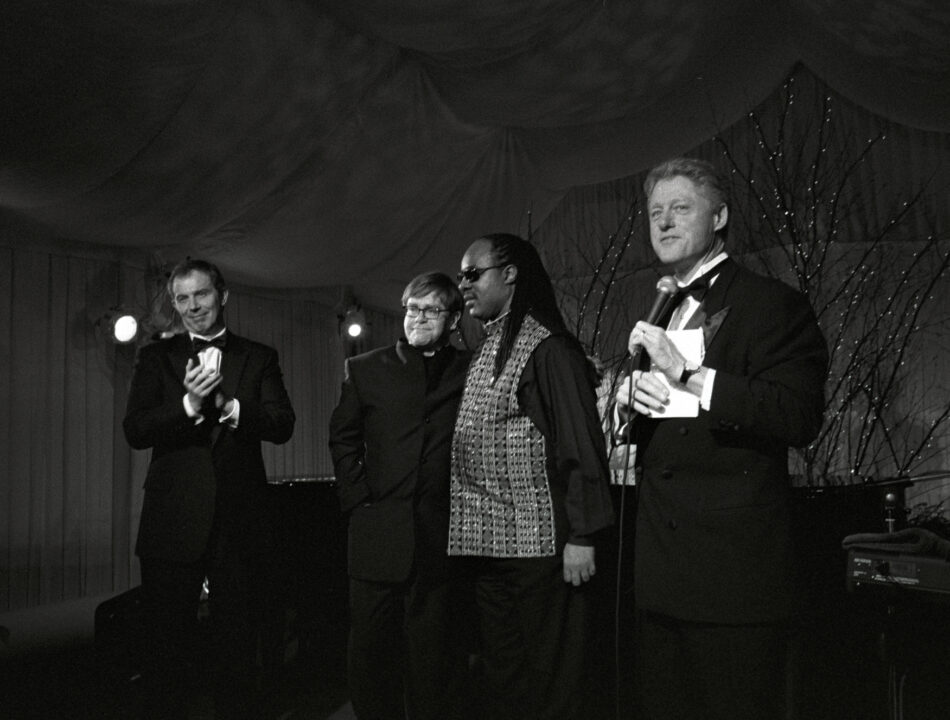 Brazil
White House Arrival Ceremony
For state and official visits, the president usually holds a formal arrival ceremony on the South Lawn of the White House the day after the dignitary arrives in the United States.
This exhibit was curated by the Clinton Presidential Library and Museum Staff and will enable you to experience these consequential moments through rarely seen images and video, gifts given to the Clintons by world leaders, official correspondence, historic documents, and more. We invite you to … Be Our Guest.