Dinosaur Explorer
"Dinosaur Explorer" unearths the most wonderous dinosaurs and examines human physiology through the lens of these magnificent creatures.
Although they lived millions of years before us, dinosaurs adapted to not only survive, but to thrive on planet earth. The exhibit invites visitors on an unforgettable adventure and will leave them with a new understanding of the most fascinating living organisms in known history.
Prepare for your visit to see "Dinosaur Explorer" at the Clinton Center and explore our dinosaur-themed programming.
Dinosaur Explorer
June 8, 2023 – October 1, 2023
Through a series of dynamic displays that feature 20 advanced animatronic dinosaurs, authentic fossil casts and highly interactive hands-on activities, you will learn the science behind dinosaur adaptations and understand the connections humans share with our prehistoric predecessors. As you move through a series of vibrant vignettes, you will discover what modern Paleontologists know about the Triassic, Jurassic and Cretaceous periods, and what remains uncertain.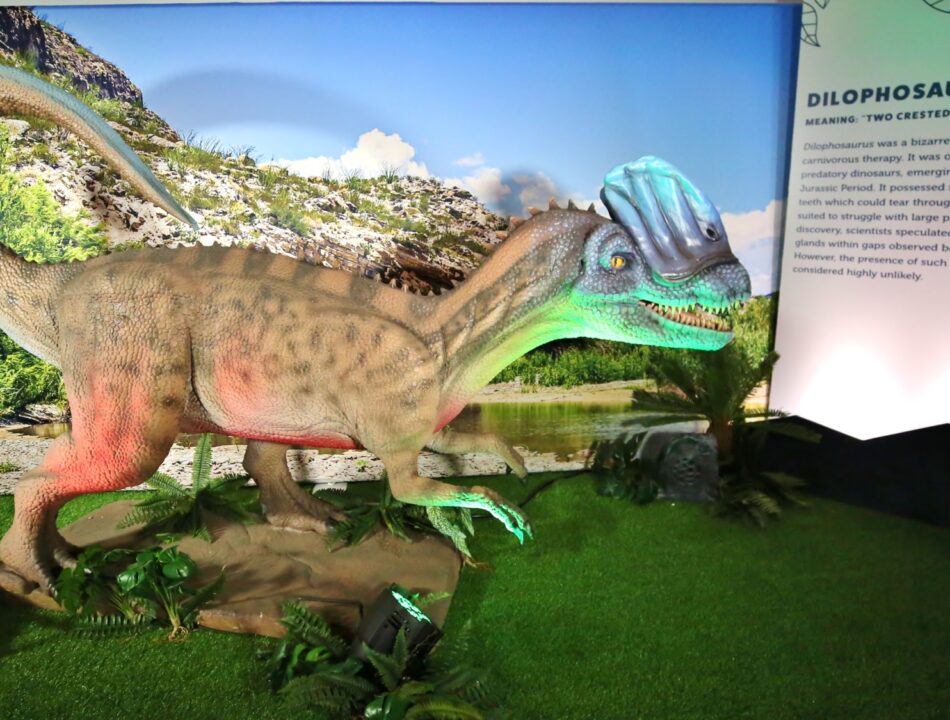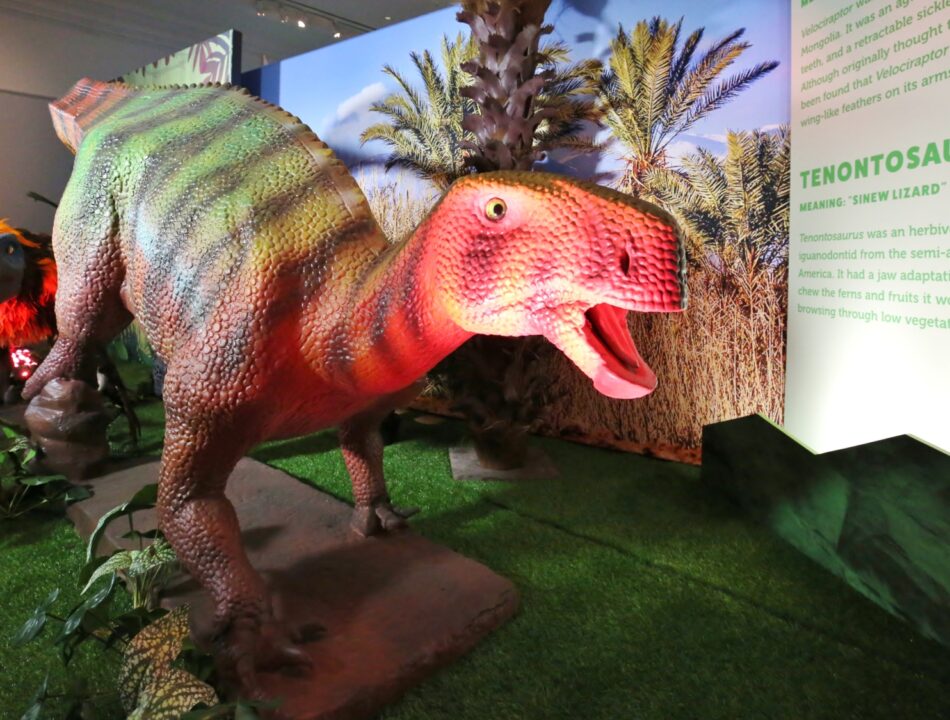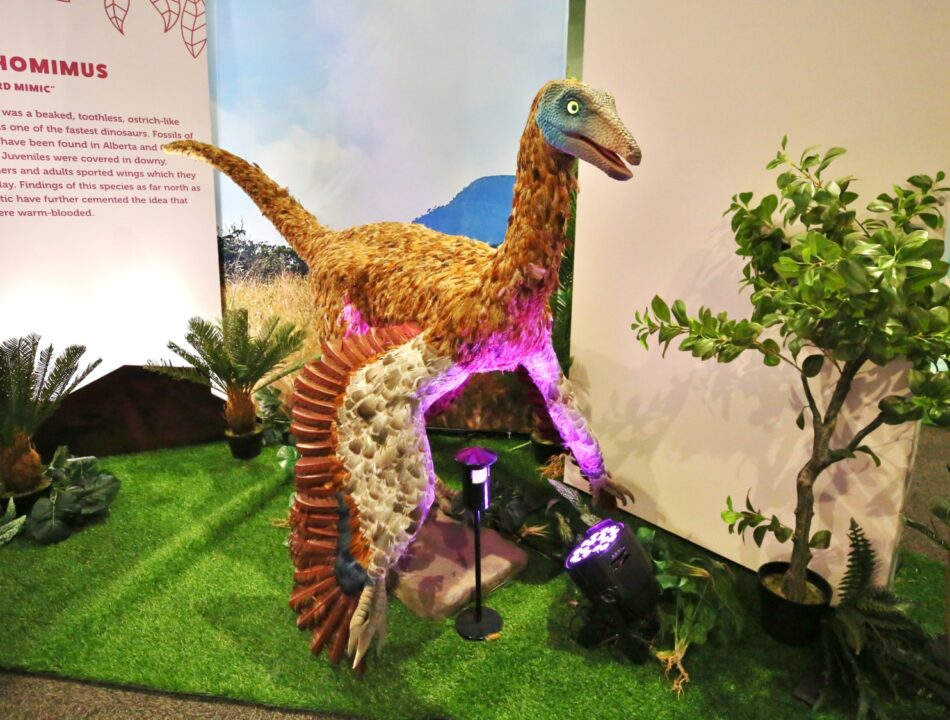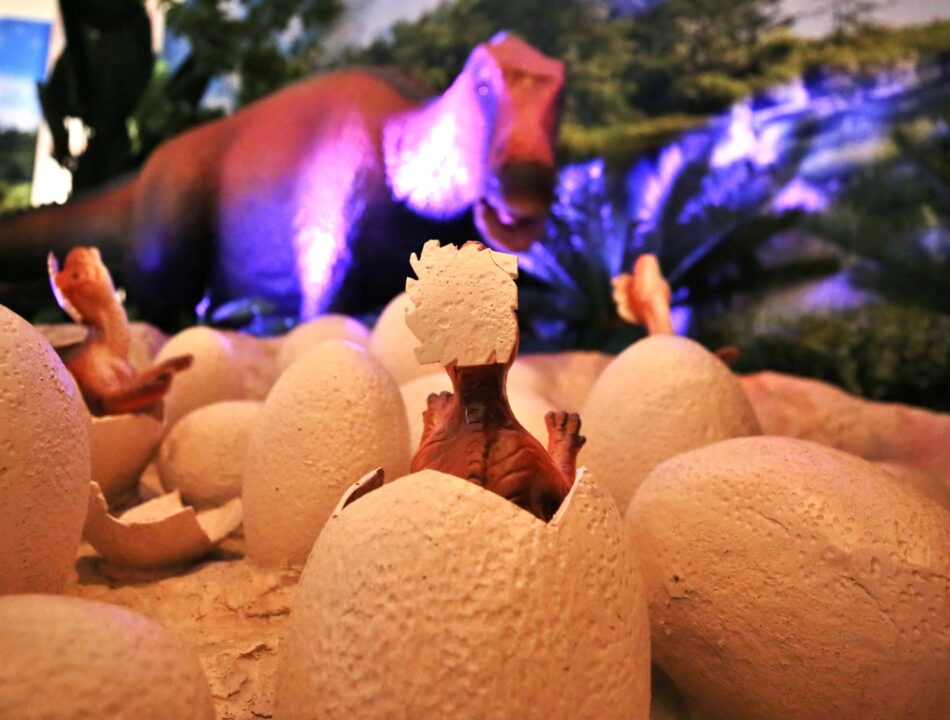 Dilophosaurus
"Two Crested Lizard"
Dilophosaurus was a bizarre double-crested carnivorous therapy.
We've curated a special section of the exhibit, exclusive to the display at the Clinton Center, that highlights the connections between U.S. presidents and dinosaurs, including the Antiquities Act of 1906 and President Bill Clinton's efforts to protect fossil-rich areas where dinosaurs once roamed. This area features fossils that were gifted to President Clinton as well as props from the movie "Jurassic Park."
"Dinosaur Explorer" was created by Imagine Exhibitions in collaboration with Dr. Gregory M. Erickson, one of only 150 full-time professional dinosaur paleontologists in the world.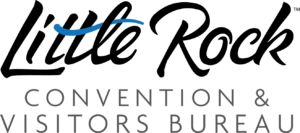 Promotional support for "Dinosaur Explorer" is provided by the Little Rock Convention and Visitors Bureau. Visit their website to see all Little Rock has to offer.