The Clinton Center's permanent exhibitions chronicle American history at the turn of the 21st century. Featuring interactive exhibits, including replicas of the Oval Office and the White House Cabinet Room, the collection provides a first-hand look into the life and work of President Bill Clinton. Below is a selection of our permanent exhibitions available for you to explore online.
Oval Office
Since its creation, every President has regarded the Oval Office as both a ceremonial room and a working office. President Clinton used the Oval Office as a place to conduct the daily business of the nation, sign legislation, meet with foreign heads of state, and deliver important addresses to the American people.
Our full-scale replica is identical in every detail to the Oval Office during President Clinton's years at the White House.
Cabinet Room
The Cabinet Room has been the center of presidential decision-making since 1902, when it was added to the West Wing of the White House by President Theodore Roosevelt. Gathered around the long table, the President, cabinet secretaries, and other officials make tough choices about the nation's future.
PUTTING PEOPLE FIRST
Bill Clinton argued that government could be a force for positive change in people's lives. He committed his administration to improving the lives of children and families and extending quality health care and retirement security to millions of Americans through policies like the Family and Medical Leave Act and Children's Health Insurance Program.
BUILDING ONE AMERICA
Bill Clinton took office determined to bring people together. He created AmeriCorps, launched the first White House effort to promote racial reconciliation, and sought to close widening economic and social gaps. Through these policies, he helped demonstrate that we, as Americans, could celebrate our differences while reaffirming our common humanity.
CONFRONTING CONFLICT, MAKING PEACE
Bill Clinton believed strongly that the United States should mobilize its strength in the cause of peace. He used diplomacy where possible and military force where necessary, to resolve conflicts from Northern Ireland to the Middle East. His willingness to go the extra mile for peace ensured that American power would be respected, not resented, in the new global age.
RESTORING THE ECONOMY
Bill Clinton believed America's leadership in the world would depend on the strength of its economy at home. His economic strategy ushered in the longest, strongest economic expansion in American history – creating nearly 23 million jobs and turning record budget deficits into a record surplus. Every income group saw their incomes rise and millions of people moved out of poverty.
The VICE PRESIDENT
Bill Clinton and Al Gore became the youngest team ever to make it to the White House. Al Gore transformed the vice presidency, turning a largely ceremonial position into a center of ideas and innovation. He took the lead on shaping environmental policy, guiding U.S.–Russia relations, streamlining the federal government, and leading efforts to support the burgeoning information and telecommunications revolution.
THE WORK OF THE FIRST LADY
Hillary Rodham Clinton was one of our country's most active First Ladies, assuming an unprecedented role in policy making at home and diplomacy abroad, while making the Clinton White House a showcase for American creativity. She helped shape policies to improve health care, education, child care, and foster care. She also became one of the world's most powerful voices for women's rights, human rights, and democracy.
STATE OF THE NATION
United States 1992-2000: A Statistical Portrait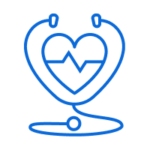 HEALTH
Poor Children Insured
1992: 64.0%
2000: 69.1%

EMPLOYMENT
Total Non-Farm Employment
1992: 108.3 million
2000: 130.8 million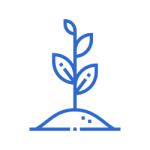 POVERTY
People Living Below Poverty Line
1992: 14.8%
2000: 11.3%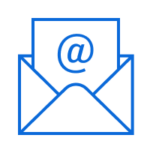 TECHNOLOGY
Homes with computers
1993: 22.8%
2000: 51%

Education
People 25 and older who have a bachelor's degree
1992: 34.3 million
2000: 44.8 million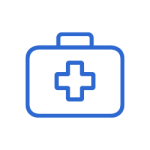 AIDS
Number of AIDS cases diagnosed
1992: 78,705
2000: 35,986
STATE OF THE WORLD
The World 1992-2000: A Statistical Portrait

TRADE VOLUME
World Foreign Direct Investment
1990: $202 billion
2000: $1.5 trillion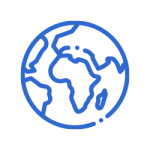 NUCLEAR WARHEADS
Total: U.S., Russia, U.K., China, France
1992: 52,972
2000: 31,535

DEMOCRACY
Countries with Electoral Democracies
1992: 53%
2000: 63%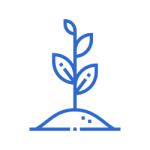 POVERTY
Number of people living on less than $1 a day

1990: 1,292 million
2000: 1,169 million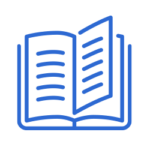 LITERACY
Literacy rate of young people 15–25 years old
1990: 84.2%
2000: 86.8%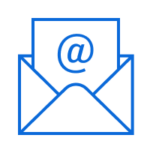 TECHNOLOGY
Number of new web sites
1993: 130
2001: 27,585,719
PLAN YOUR VISIT to the clinton center
From interactive exhibitions to engaging programs, the Clinton Center offers a lot to see and do. We are open seven days a week. Tickets to tour the exhibitions can be purchased on-site at the museum. Tickets are not required to dine at 42 bar and table, shop at the Clinton Museum Store, or explore the Clinton Presidential Park.
EDUCATIONal programs
The Clinton Center provides year-round educational and cultural programming free of charge for students and teachers.
EXHIBITIONS & PROGRAMS
The Clinton Center offers interactive permanent exhibitions, engaging temporary exhibitions, as well as educational and cultural programs and events.
Engage with Us
We invite you to become a part of the Clinton Center community! Volunteer, intern, support our programs — there are a number of opportunities to get involved.