Cool Globes: Hot Ideas for a Cooler Planet
Public art with a purpose, featuring 26 colorful, selfie-ready globes on display throughout the Clinton Presidential Park.
"Cool Globes" is a public art exhibition designed to raise awareness about climate change. 26 massive globes, each created by a different artist, vividly present solutions to climate change and make it clear…we can solve this. The exhibit features five new globes designed by local creatives. Founder Wendy Abrams announced "Cool Globes" as a Commitment to Action during the Clinton Global Initiative annual meeting in 2005. The exhibit premiered in Chicago the next year and has since been displayed in dozens of cities throughout the country and around the world.
Prepare for your visit to see "Cool Globes" at the Clinton Center.
Cool Globes: Hot Ideas for a cooler planet
President Bill Clinton's commitment to environmental stewardship and addressing climate change began during his administration and continues, today, through the work of the Clinton Foundation. The Clinton administration helped write and signed the Kyoto Protocol to the UN Framework Convention on Climate Change; adopted the most stringent policies in our nation's history to reduce air pollution and greenhouse gas emissions; established the Roadless Rule to safeguard 58.5 million acres of heritage forests and protect the last remaining undisturbed landscapes; and proposed funding and tax incentives to spur energy efficiency in power generation, building construction, and vehicles.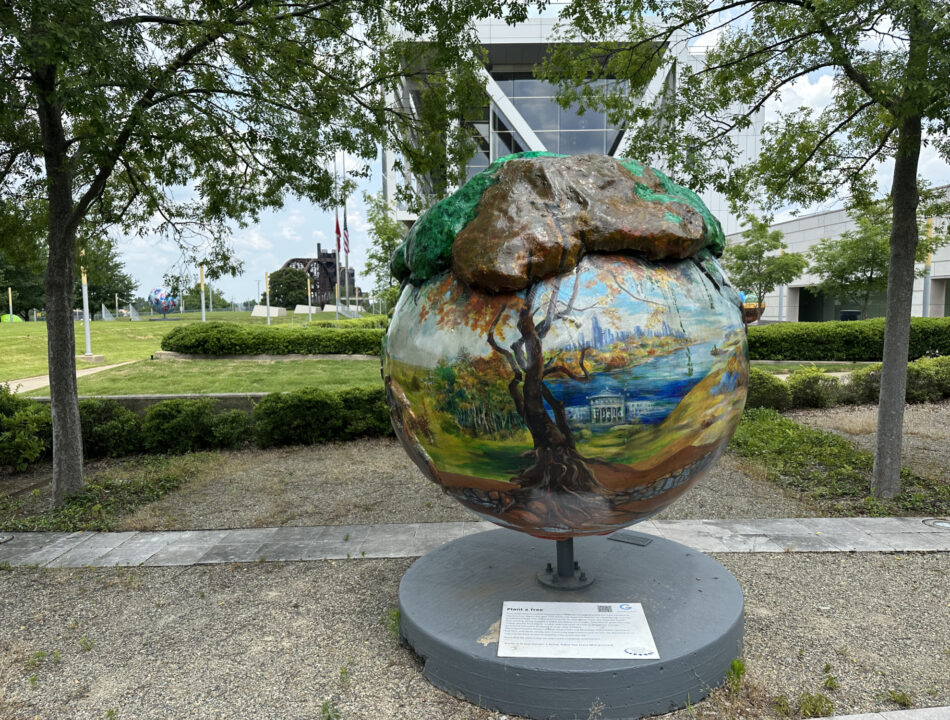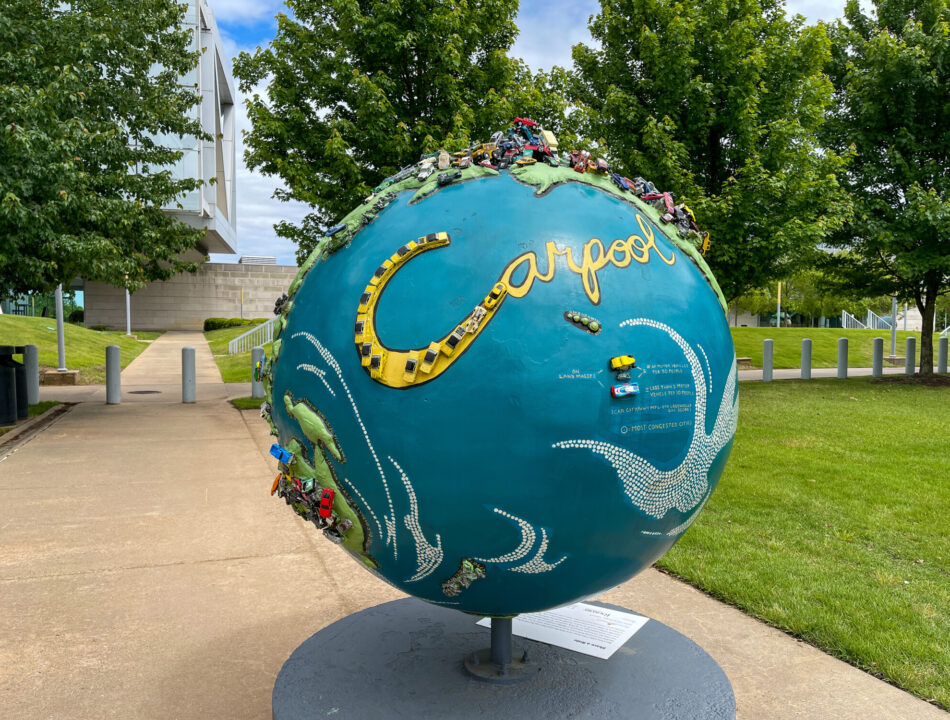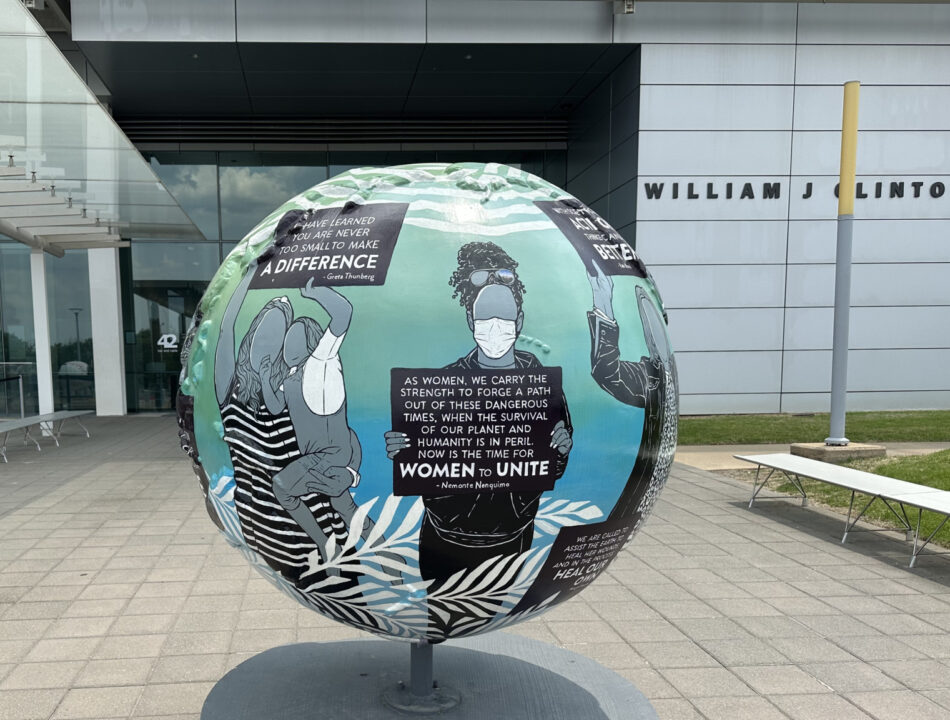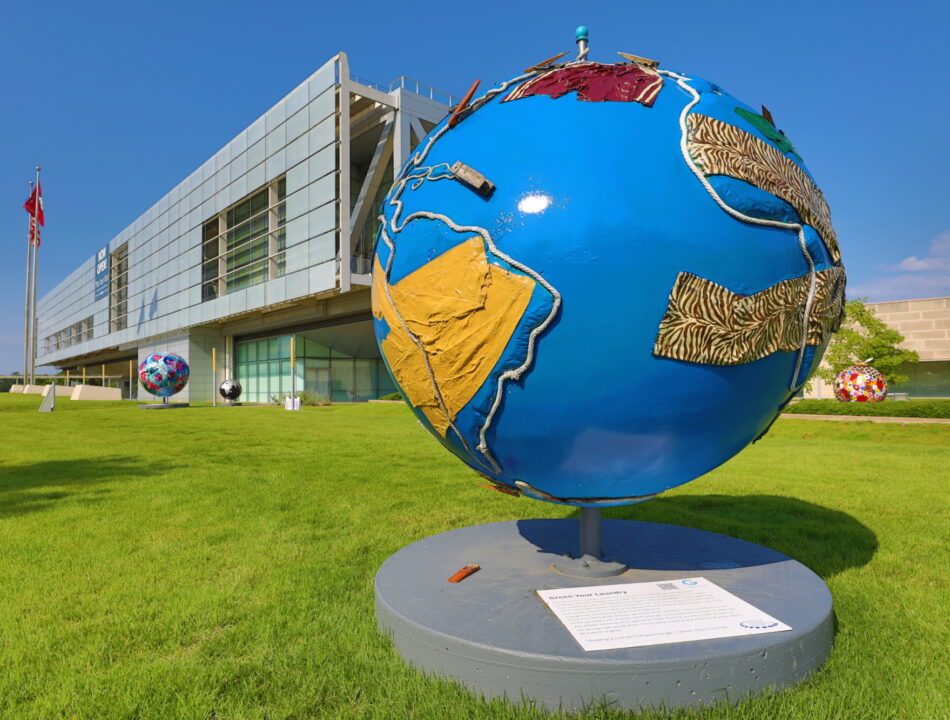 Protect Green Spaces
"Tree of Life" by Kim C. Massey
Under the Clinton administration, the National Landscape Conservation System was developed, organizing the Bureau of Land Management's protected lands, designed to connect larger landscapes and their ecosystems. Now known as National Conservation Lands, the system includes 37 million acres of Wilderness Areas, Wilderness Study Areas, National Conservation Areas, National Monuments, Wild and Scenic Rivers, and National Scenic and Historic Trails.
The Clinton Foundation is committed to addressing both the root causes and the impact of climate change by supporting renewable energy and educating the generation ahead. From making strides in energy efficiency through innovative business practices to sharing climate-smart agricultural practices, the Foundation's work has reduced global emissions by tens of thousands of tons per year while creating local jobs and boosting economies.
Tickets are not required to enjoy the Park or the exhibit.