SOFIA, BULGARIA – Last week, President Bill Clinton convened leaders across the public and private sectors at the National Palace of Culture in Sofia, Bulgaria to discuss advancing solutions to some of the world's most pressing problems, including food security, climate, gender equity, and more. The convening, hosted in partnership with Kiril Domuschiev and Huvepharma, also focused on forging partnerships and driving action ahead of the Clinton Global Initiative (CGI) 2023 Meeting in September.
President Clinton spoke about the interconnectedness and interdependence of our world.
"What we do – wherever we live – affects people in other places. And the reverse is also true. If you want the best outcome, cooperation will work better than conflict."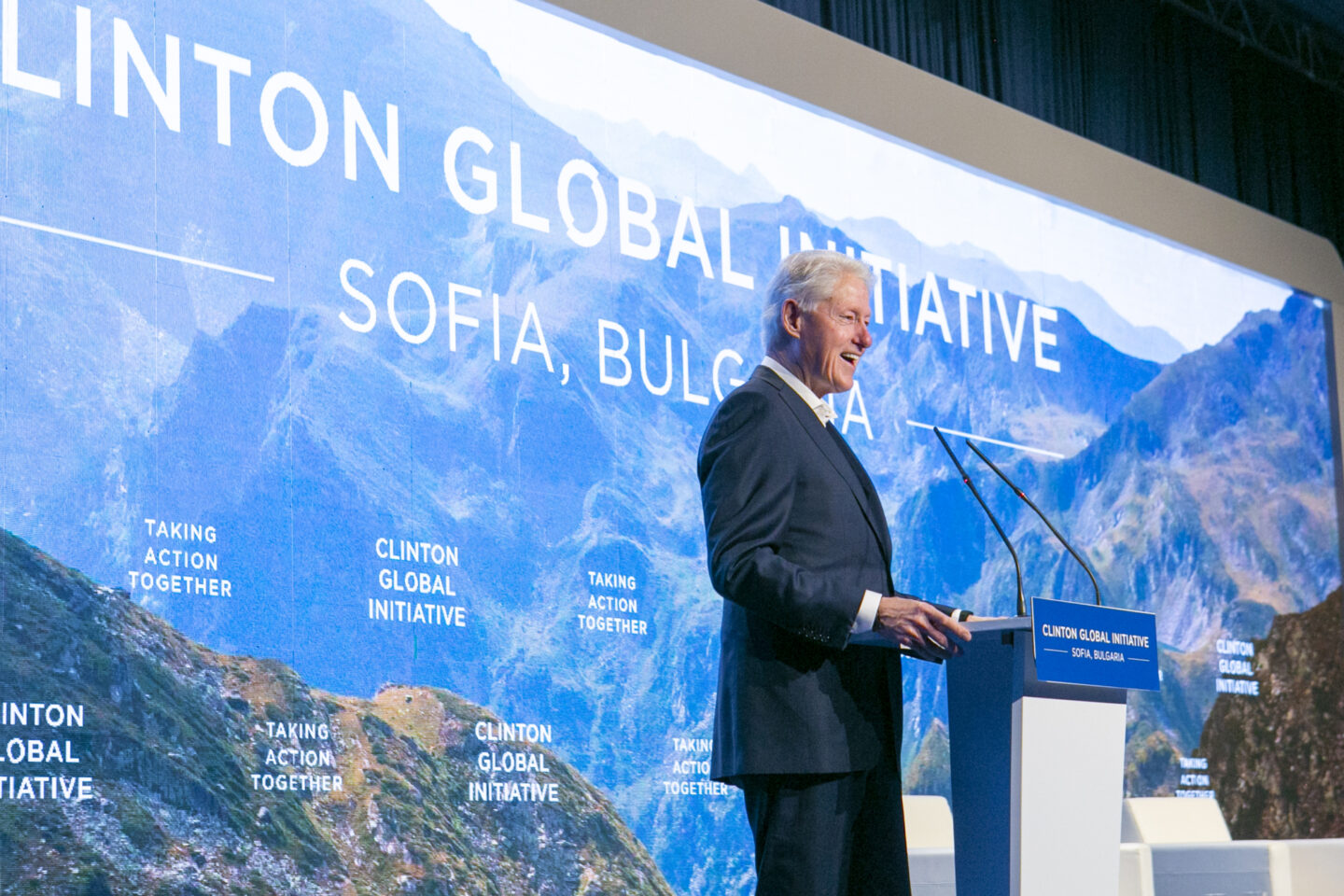 Kiril Domuschiev, President and CEO of Huvepharma, emphasized his commitment to social impact in Bulgaria and across the globe.
"We are challenged to redouble our efforts to create progress, spread peace and prosperity, and lead Bulgaria and the world toward a sustainable future," he said. "We are challenged to move past conflict to craft a world without energy and food insecurity that causes suffering and robs the world of productivity and we are challenged to stand up as a community of leaders to invest in a vision for the future that empowers a new generation."
During a fireside conversation, Tsvetanka Mintcheva, CEO, UniCredit Bulbank and Evgenia Peeva-Kirova, CEO & Co-Founder of Crisp Labs, spoke about what drives them in their work, with Mitcheva specifically citing passion as a driving force.
"It's about the passion, creating the passion… It's great passion that makes people achieve common, sustainable goals with a shared purpose, with minimum resources," she said.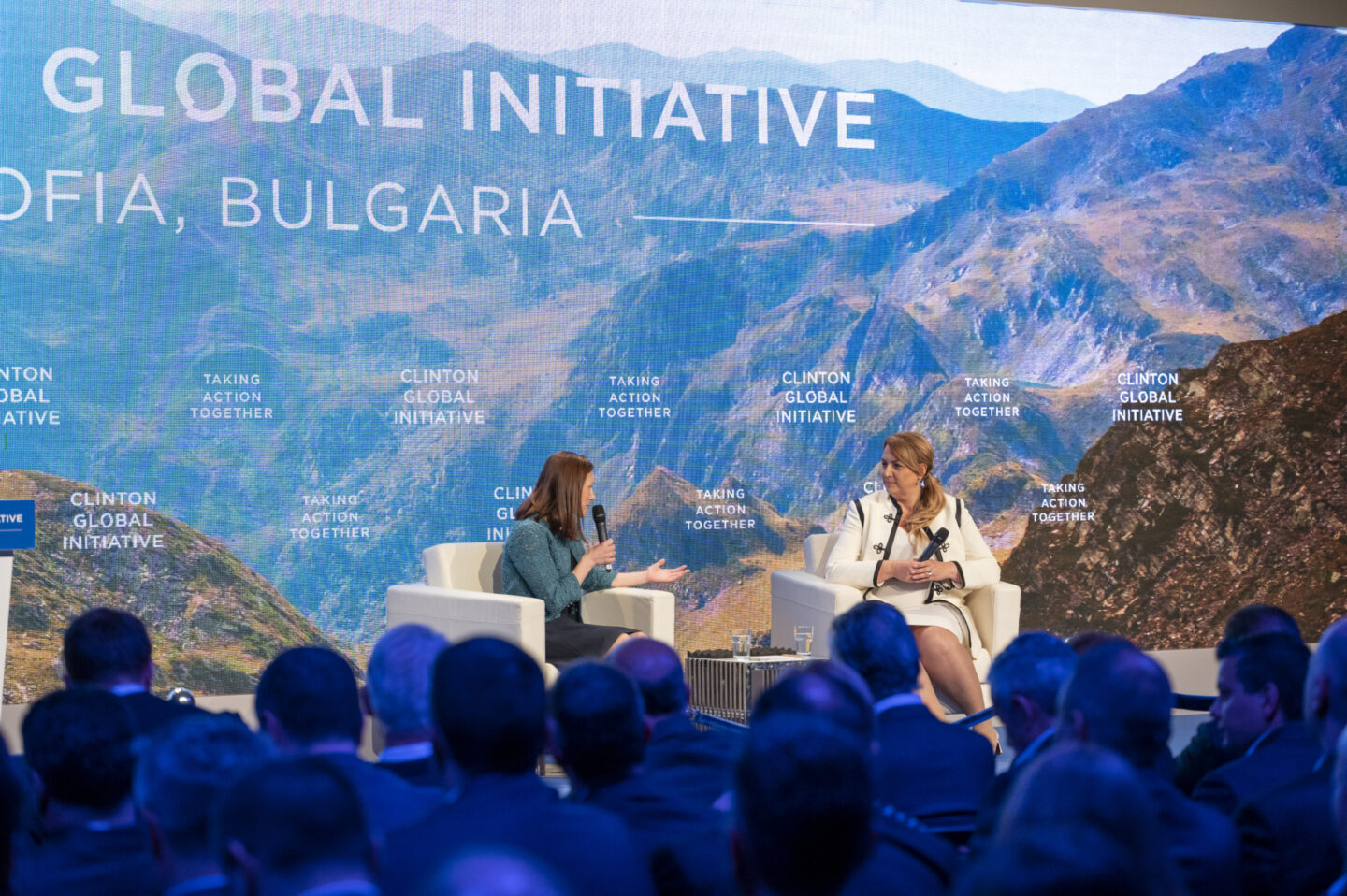 Participants also had the opportunity to hear from industry leaders whose experience spanned sectors and decades. In a panel moderated by President Clinton, Gary McGuigan, Chief Risk Officer & President, Global Trade, ADM; Dr.-Eng. Boryana Manolova, CEO of Siemens Bulgaria, North Macedonia, and Ukraine; and Sam Stephens, Executive Director, ABInBev Foundation, discussed the state of food security, and how it is impacted by climate change. They also discussed the importance of role models in inspiring girls and young women, as well as how we can work together to innovate cross-sectoral solutions to the world's most pressing issues.
"That's the great thing about a platform like CGI – it brings together leaders from across different sectors to talk about the challenges, to talk about the unique values that we can bring to the table to solve those challenges and then to find partnerships so that we can work together to take action," Stephens said. "If we can sit in a room and complain all day, but if we go home and go to sleep and don't do anything, the world doesn't get any better. We need a platform like this to come together and commit to taking action."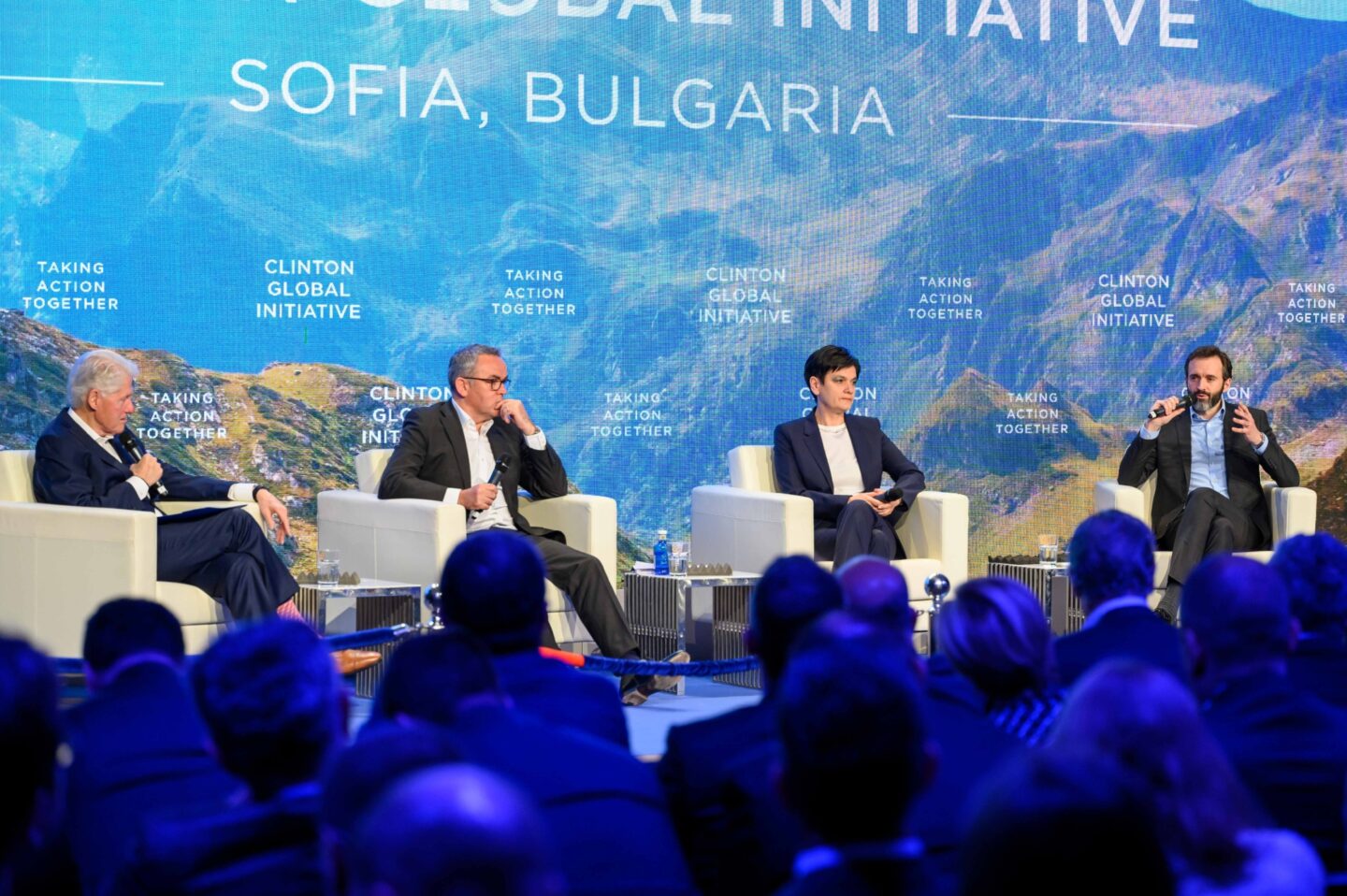 The convening was the first CGI convening to take place in Eastern Europe, and marked President Clinton's first visit to Bulgaria since 1999, when he became the first U.S. president to visit the country.