CGI U alum combines tech and social impact to create tech platform for LGBTQ+ people fleeing persecution and other trans and queer people in need of safe resources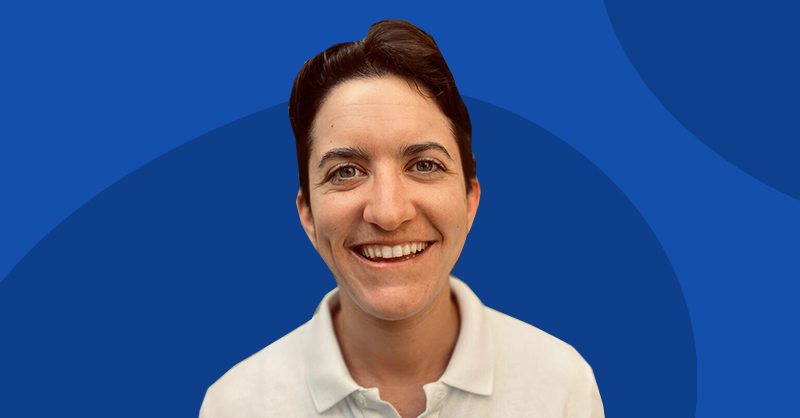 Innovative technology. Social impact. Supporting the LGBTQ+ community. What happens when you combine the three? Great things, as one Clinton Global Initiative University (CGI U) alum can tell you.
This Pride Month, we're joined by Jamie Sgarro – co-founder and executive director of InReach (formerly AsylumConnect) and CGI U '16 alum – who tells us about how InReach is helping LGBTQ+ individuals find the safety to live their most authentic lives.
For Jamie Sgarro, the adage "necessity is the mother of invention" is a truth he knows all too well.
During his senior year at the University of Pennsylvania, Sgarro had a conversation with a friend and fellow student who opened up about his experience seeking LGBTQ+ asylum in the United States, and the struggles of finding support while navigating a new country as a LGBTQ+ person.
"He told me about his own personal experience coming from a country where it's still illegal to be gay and arriving in America and really struggling to know where it was safe to go for help – everything from pro bono legal help to LGBTQ+ affirming medical and mental health care, housing, educational opportunities, et cetera. And this information gap was despite access to technology."
Sgarro was able to relate. Coming from a conservative background, Sgarro says the feeling of not being able to live authentically really resonated with him.
This conversation, and Sgarro's friend's experience, sparked the initial idea for AsylumConnect, a tech platform connecting  LGBTQ+ asylum seekers with safe, verified resources. The organization was the world's first of its kind, a tech hub where LGBTQ+ asylum seekers – and eventually other LGBTQ+ people in need – could find all sorts of resources, such as legal support, gender-affirming medical care, and much more.
Getting the organization off the ground was not without challenges, the biggest being the lack of funding. Sgarro says, "Typically, the relatively few funders supporting LGBTQ+ solutions focus on funding policy work and direct legal services. So, as a technology-driven nonprofit organization at the intersection of LGBTQ+ and refugee rights, it was very difficult,to attract the support necessary to hire staff and build an organization."
From a philanthropic perspective, the numbers are sobering. Among grants awarded by U.S. foundations, only 0.28 percent of the funds directly support LGBTQ+ organizations and issues, and only 0.04 percent directly supports transgender communities.
Sgarro joined the CGI University Class of 2016, hoping to continue expanding and building out AsylumConnect. As a part of the CGI U community, Sgarro found support through the program and his peers. He also found various opportunities to spread awareness about his work, from speaking roles at Clinton Foundation events, to appearing on a podcast with Chelsea Clinton, to being featured on the CGI U Honor Roll, which celebrates exceptional alumni who have confronted global challenges through their commitments and careers.
Sgarro adds, "Over the years, we've had multiple donors and other supporters who have approached us to learn more about our work. When I asked them, 'How do you find out about our work?' They say, 'I read about you on the Clinton Foundation website or social media!'"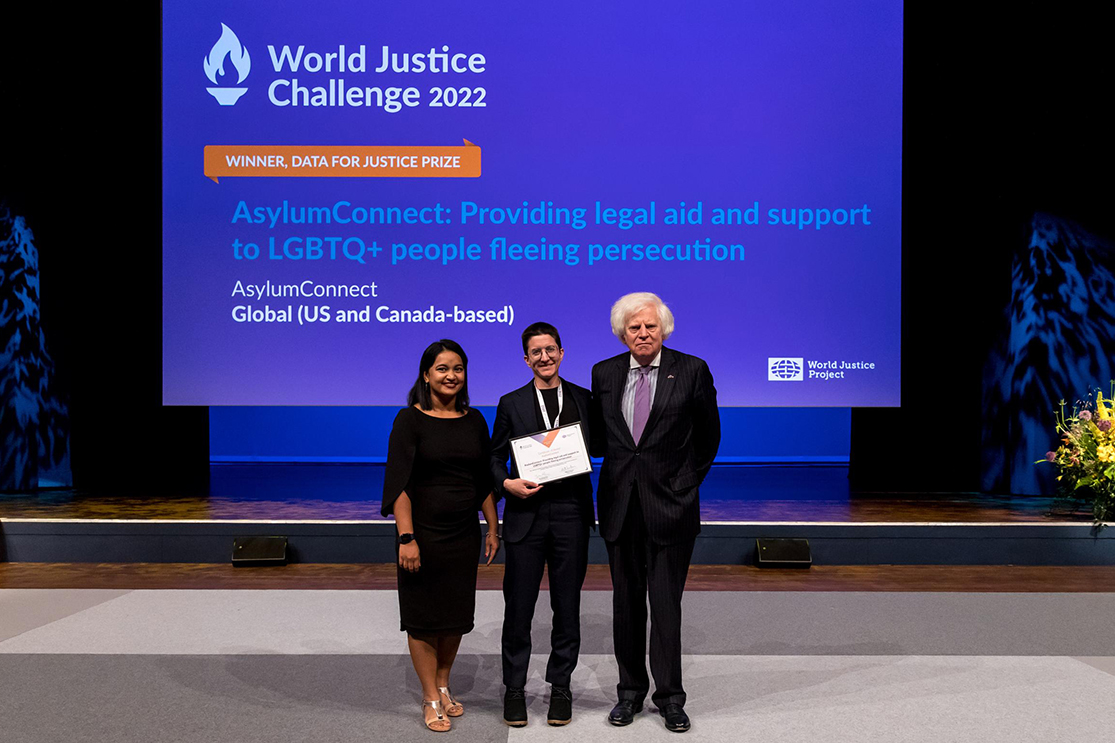 Last month, AsylumConnect officially rebranded to InReach, in an effort to acknowledge and reflect its growing and diverse LGBTQ+ user base.
"We always saw potential for a larger vision beyond exclusively serving LGBTQ+ people seeking asylum" Sgarro says. "We talked about how this technology could benefit unhoused LGBTQ+ youth and LGBTQ+ youth from conservative backgrounds, LGBTQ+ people in rural communities, other LGBTQ+ immigrants, and more. So [changing the name to] InReach was to meet that vision. This initial vision was further reinforced over the years by us hearing stories of our technology helping LGBTQ+ people beyond just those seeking asylum, such as undocumented LGBTQ+ immigrants, international LGBTQ+ students, and other trans and nonbinary people in need of safe resources. We remain very proud to serve LGBTQ+ asylum seekers and refugees, and we are excited to realize our free tech platform's larger potential to serve the LGBTQ+ community, no matter what your immigration status or where you identify n the LGBTQ+ acronym."
For Sgarro, a transgender man, InReach is more than his day job – it served as a valuable resource during his own transition, helping him to locate trans affirming legal, medical, and mental health services.
Today, Sgarro serves as the co-founder and executive director for InReach, leading a remote coalition of over 100 (including paid staff, contractors, volunteers, interns, a governing board of directors, junior board of young professionals, and advisory council) to expand the organization's reach and help achieve the long-term vision of ensuring that every LGBTQ+ person in need knows about the platform and finds the safety to live authentically.
The InReach app currently lists over 5,000 verified services distributed across all 50 U.S. states, U.S. territories, and Washington, D.C. It's also live for LGBTQ+ people in need of safe resources in Canada and Mexico. Looking ahead, Sgarro hopes to keep making the platform as user-friendly as possible and, more importantly, as inclusive as possible. He says, "When we started, there were those that thought we were very niche given our focus on LGBTQ+ asylum seekers. But as we quickly learned, there's so much variation even in that experience. For example, a LGBTQ+ person's experience seeking asylum in the United States can significantly fluctuate based on factors including their home country, language proficiency, economic resources, race or ethnicity, sexual orientation, and gender identity."
Reflecting on his proudest moments with the organization, Sgarro can't pinpoint just one. Rather, it's a collection of success stories, of small moments, of victories across the community despite all odds.
"Every time I hear a successful user story, someone that's used our free tech platform and benefited from it, that's extremely meaningful to me," he says. "It's always very validating. I think doing this work is challenging and urgent , so it's important to have those motivating reminders that members of our LGBTQ+ community are using and relying on our technology. That's always been super inspirational to me."