Disability Pride Month celebrates the passing of the historic Americans with Disabilities Act, signed by Former President George H.W. Bush on July 26, 1990. 32 years later, the disability employment and wealth gap persist.  
This month, SmartJob Founder and Chair, and Founder and Managing Partner of Enable Ventures, Regina Kline spoke with Rose Aka-James, Senior Health Equity Manager at the Clinton Global Initiative (CGI), about trends in disability innovation and efforts to abet the disability unemployment crisis. Members of CGI's global community of doers, SmartJob is a disability impact consultant, and Enable Ventures is a market-rate venture capital firm, both dedicated to closing the disability wealth gap through impact investing. SmartJob and Enable Ventures are developing a new CGI Commitment to Action – a specific, measurable program to address an urgent global challenge – that will be announced at this year's CGI Meeting.  
"This is not a separate lane. This is not a specialized subject matter. This is a conversation about the nearly $2 trillion hole in the global economy where disability labor and talent should be," Kline said.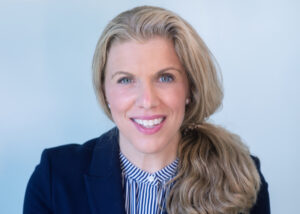 Aka-James: How is SmartJob celebrating and supporting the disability community during this time?  
Kline: We are marking this month as we do every month, identifying the raw talent in the disability community and investing in it and supporting it. This is the key to a new era of innovation. For the ADA generation, those who are 32 and younger, have come of age in an America where people with disabilities are afforded civil rights that were denied for the generations that preceded them.  
Truly investing in people who enjoy equal rights and who possess limitless potential—that brings us closer to equity and economic justice—that is the unfinished business of civil rights. We're taking this pure innovation and these entrepreneurs with disabilities, who strongly identify disability as a superpower in entrepreneurship. We are making investments and providing material support to these entrepreneurs as they usher in a new era of entrepreneurship and innovation in the global economy. 
Aka-James: Upskilling, reskilling, and future proofing is one of your impact areas that aims to help better prepare people with disabilities for succeeding in the workforce. From what you all are seeing, what are the biggest needs in the area right now?  
Kline: Disability is a through line in our society, and it's a collective experience. Disability is also the only social identity of our day that if you're not a member today, you will likely be at some point in your lifetime.   
COVID has changed the way we think about social interaction, and how we approach work – and it's happened in a relatively short period of time. This transition has also corresponded with a mass disability event, where people were looking for accommodation and flexibility in the way they worked. Many people went home with the right infrastructure to work from home.  People with disabilities disproportionately did not.   
There's a new generation of disability entrepreneurs who are inventing upskilling platforms, digital SaaS platforms, that are matching people with autism with 21st century employers, who are providing skills training online. That's because there's a pent-up demand to participate equally in this new 21st century economy — the work from home economy that was invented and edified during the pandemic.  
We're seeing people with disabilities finding their own way towards Salesforce certification training. I've seen blind people whose average wages leapt from $30,000 a year to $80,000 a year because they were able to access upskilling and certification platforms from home. We have a lot of hope and optimism that there are founders with disabilities inventing a better way to access skills training through their own innovations. 
Aka-James: How can able-bodied people better support the disability community in the workplace and professional settings?  
Kline: What we were finding is that people with disabilities are more likely to help you. A recent Accenture report found that companies that have disability at every level of the company – that are more inclusive of disability – have 30 percent higher annual profit margins. We back innovators who are making products and services that they want to help them at work.   
We rarely see disability innovation that doesn't have direct, knock-on effects for everyone, making life more efficient and effective. An example: a real time captioner that unlocks Zoom for people who are deaf and hard of hearing. When we find that is implemented at work, we hear feedback from the employer that people who are not deaf and hard of hearing appreciate the captioner as a note taker. What we believe is that we found a secret source of innovation and talent that shouldn't be secret anymore.   
This interview has been condensed and edited.