---

The Clinton Foundation works in communities across the country and around the globe, leading efforts that create economic empowerment, fight climate change, and nurture future generations. What's the common thread? Supporting access to quality health care.
According to the World Health Organization, at least half of the world's population still does not have full coverage of essential health services. For President Clinton, addressing this reality has been a lifelong commitment. As President, he passed the Children's Health Insurance Plan, expanding health care in the U.S. to eight million children. After leaving office, he started the Clinton HIV/AIDS Initiative to help people around the world access lifesaving medications — which has expanded and continued as the now-independent Clinton Health Access Initiative, helping over 11.5 million people worldwide access more affordable HIV medication.
This commitment to expanding health care access continues through the ongoing work of the Clinton Foundation. This World Health Day, read more to find out how we're working every day in places like Malawi, Puerto Rico and in your own local community to support access to quality, affordable health care.
Expanding access to health care in Puerto Rico — one solar panel at a time.
Sanya Detweiler — Senior Project Manager for the Clinton Climate Initiative — explains how Solar Saves Lives is ensuring communities in Puerto Rico have access to health care, especially in the aftermath of natural disasters.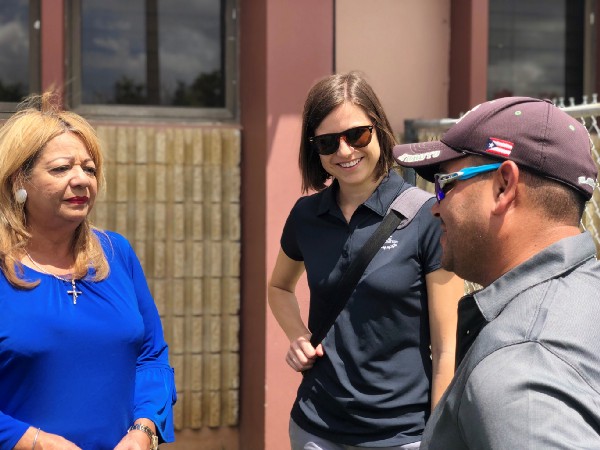 Access to health care is a complex subject. More than health insurance, for many communities, it's about physical location and access to reliable power and water.
In the aftermath of a storm like Hurricane Maria, getting to a clinic becomes all the more difficult — for both patients and utility workers to repair power lines. For clinics, they were overwhelmed with demand for emergency services, and struggled to keep the lights on — some were disconnected from the power grid for weeks or even months.
Since 2018, the Clinton Climate Initiative began managing the installation of solar panels and batteries at primary health centers across Puerto Rico — ensuring clinics could still run the life-saving medical equipment for the communities that depend on them.
The initiative — Solar Saves Lives, a Commitment to Action through the Clinton Global Initiative Action Network — is a unique partnership between the Asociación de Salud Primaria de Puerto Rico (Primary Care Association of Puerto Rico); Direct Relief; the Hispanic Federation; and The Solar Foundation. In total, the partnership will oversee 16 clinics — six of which have been fully installed with solar panels, and ten currently being installed.
These clinics are all nonprofit and reach remote communities through schools and home health. They serve all patients regardless of ability to pay and will also be "emergency hubs" in the event of a hurricane because they can provide consistent power from the solar and batteries we are installing.
Rosa Santiago — Director of a Primary Care Clinic in Arroyo, Puerto Rico, explained: "After Hurricane Maria, a mother had just given birth to twin girls and the mother was HIV-positive. The daughters needed medicine to prevent HIV transmission. We had to go to San Juan and look for the medicine. It took us more than four hours, when it usually only takes around one. There was no communication, so we didn't know if we were going to find it. But thank God we did and today those girls are alive and well."
Ensuring that clinics like the one in Arroyo can remain open no matter what the circumstance is truly the difference between life and death. It's so important that as communities in the Caribbean continue to build back, they employ renewable and resilient solutions to boost safety and well-being.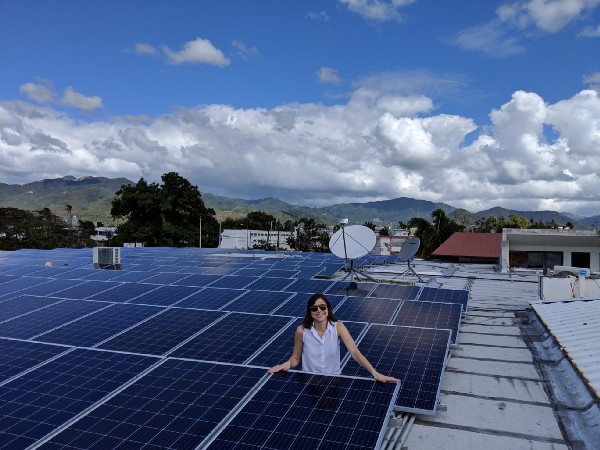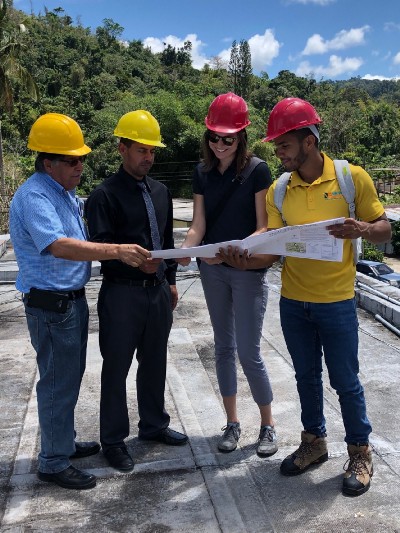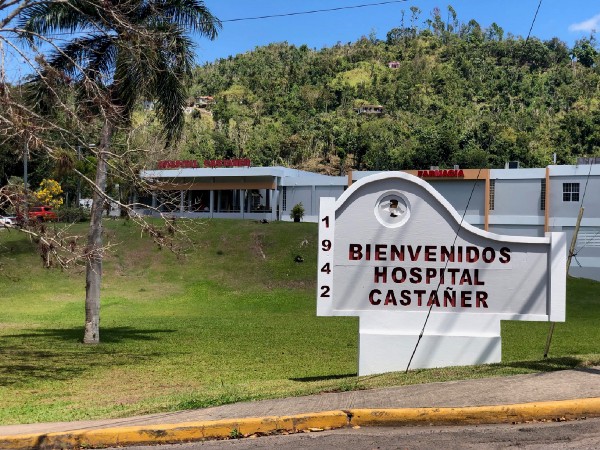 Bringing health care to rural communities in Malawi.
Bill Rustrick and Ariana Constant— chief executive officer and director of the Clinton Development Initiative (CDI) — share how together with partners, we are working to increase access to health care for farming communities.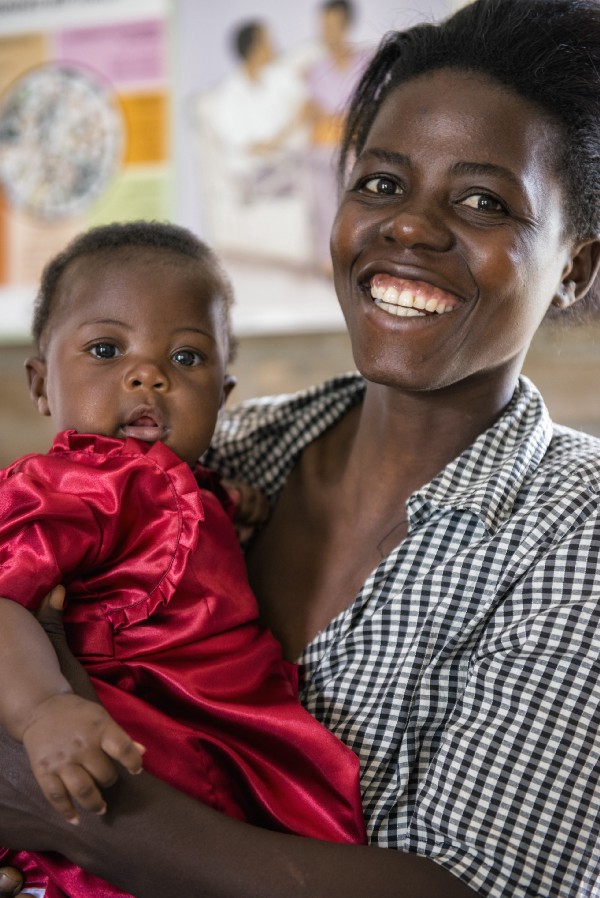 Accessing health care is a challenge for rural communities in Malawi. It's why CDI, the government of Malawi and partners are working to underscore agricultural training with access to health clinics for its network of farmers and their families.
Every day, farming communities in Malawi are faced with significant health challenges. In an area where existing rural health facilities are understaffed and often lack medical supplies, improved access to health care is desperately needed.
With its active presence in Malawi and network of farmers enrolled in its programs, CDI was uniquely placed to support these communities and their access to health care.
In partnership with the German Federal Ministry for Economic Cooperation and Development (BMZ), CDI started work on building three health centers to serve people throughout the community in the Kasungu and Mchinji districts of Malawi. After securing health equipment donations from Project C.U.R.E., CDI was able to build clinics that could provide much-needed health services in these districts.
The clinics — operated and supported by Malawi's Ministry of Health — are located in close proximity to CDI farmers which helps them to more easily access health care.
For the women who work in agriculture, clinics in close proximity to villages have the potential to change more than just health outcomes. When pregnant and nursing mothers are healthy, their children are healthier. And this generational strengthening enables women farmers to both increase productivity on their farms and nurture the next generation.
By the summer of 2019, CDI will finalize construction of two additional clinics in Malawi, expanding the coverage beyond the first clinic in Santhe. For thousands of people in the region, these clinics complement CDI's work to improve livelihoods by improving health. It's a simple concept: healthy farmers are productive farmers.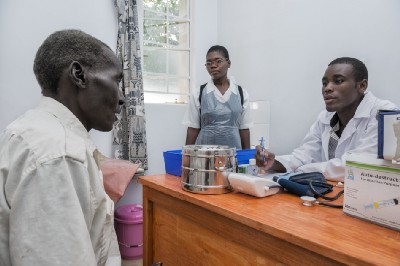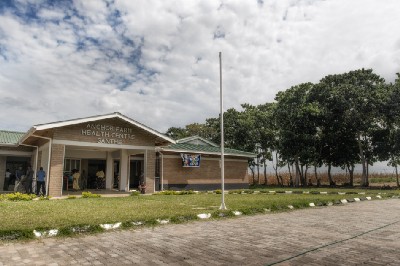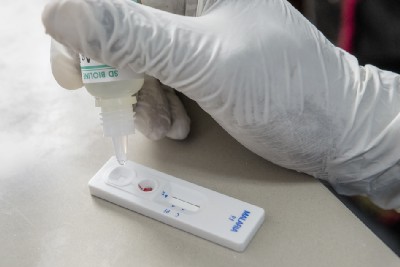 Providing resources to promote early brain development through hospitals and clinics across the United States.
Jane Park Woo — Deputy Director, Too Small to Fail — shares how the Clinton Foundation is investing in the youngest generation, giving every child the chance to succeed.
At Too Small to Fail, we recognize that parents and caregivers are a baby's first teacher. However, almost 60 percent of children in the United States start kindergarten unprepared, lagging behind their peers in critical language and literacy skills. In the first years of life, a child's brain forms one million new neural connections every second and absorbs information like a sponge. This is why simple, everyday interactions — such as talking, reading, and singing — with young children can build their vocabularies, prepare them for school, and lay a strong foundation for their social-emotional development.
Pediatricians and the wider medical community know that daily activities — like describing objects seen on the playground, singing songs on the bus, or telling bedtime stories — are critical in building their brains and creating the building blocks for lifelong learning. Too Small to Fail's public awareness and action campaign, "Talking is Teaching: Talk, Read, Sing," finds creative ways to meet families where they are with tips and ideas on ways they can share meaningful interactions with their children. That's why we're working in partnership with hospitals and clinics around the country — from California to Oklahoma to Maine — to motivate parents and caregivers to engage in quality interactions with their little ones starting at birth.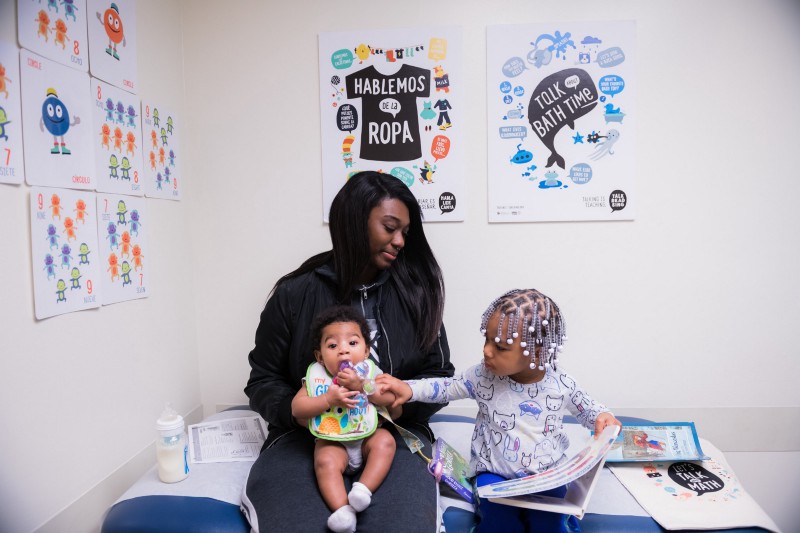 Hospitals are a key partner in this work. Too Small to Fail created a national partnership with the American Academy of Pediatrics (AAP) nearly five years ago and the AAP released a new policy statement recommending that pediatricians make early literacy promotion an essential component of primary pediatric care. The partners distributed a toolkit, "Books Build Connections" — an assortment of early literacy resources to share with parents during well-child visits to 63,000 pediatricians across the country. Through health care providers throughout the AAP network, along with other hospitals and clinics across the country, families gain critical knowledge and tools that can help their children thrive as they prepare for school. In waiting rooms, families are met with fun, colorful signage with conversation prompts that parents can use to engage in language-rich activities with their children. In labor and delivery units, new mothers receive resources to boost their baby's brain development. Through postpartum nurses to primary physicians, we aim to equip parents with the tools they need to help their children succeed in school and in life.
All of us — parents, caregivers, doctors and people like you and me, have a responsibility to ensure children have the opportunity to succeed. Through unique partnerships, we're engaging communities to help parents put their children on a path towards a bright future, from birth and beyond.