Inaugural year for The CGI Book Corner, The CGI Gallery, and The Global Cafe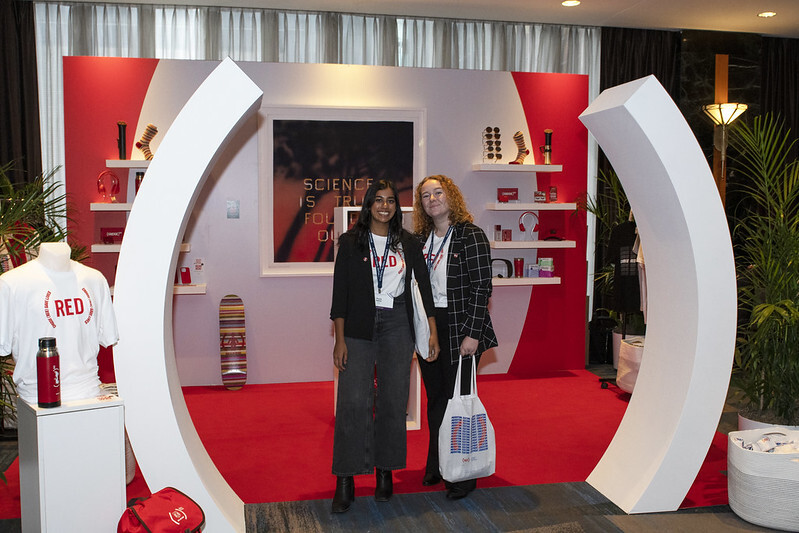 NEW YORK – The Clinton Global Initiative (CGI) 2023 Meeting marks the introduction of new community-led activations and networking opportunities meant to drive connection through creativity. Activations like The Global Cafe, The CGI Gallery, and The CGI Book Corner, together with CGI's in-kind content and experience partners, are designed to foster community building through literature, food, art, and stories of hope amongst the CGI community. Learn more about the CGI meeting at www.clintonglobal.org/2023.
The CGI Book Corner in Partnership with Northshire Bookstore
The CGI Book Corner includes a collection of topical books aligned with CGI's focus areas of climate resilience, health equity, and inclusive economic recovery and growth, as well as the many Spotlight Sessions featured at the CGI 2023 Meeting. CGI is grateful to collaborate with Northshire Bookstore, a family-owned, independent, community bookstore, who donated more than 800 curated selections for The CGI Book Corner. Learn more: northshire.com
The CGI Gallery 
The inaugural CGI Gallery with Pioneer Works (PW), a nonprofit cultural center in Red Hook, Brooklyn, will build on CGI's commitment to inspire action by displaying global and local artists through a lens of social impact and activism. The 2023 CGI Gallery will feature the following artists: Olalekan Jeyifous, Sam Lavigne, Jamaal Peterman, Azzah Sultan, and Dustin Yellin, artist and founder of PW. Learn more: pioneerworks.org.
The Global Café
The Global Café is a networking hub designed to spark meaningful conversations and build relationships at the CGI 2023 Meeting. Topical networking sessions will be facilitated in partnership with Afikra ( عفكرة), Dasra, Hispanics in Philanthropy, and the Desmond and Leah Tutu Legacy Foundation, and CGI commitment-makers; and a live musical performance will be provided by The School of Jazz of Contemporary Music at The New School. Learn more: afikra.com; dasra.org; hipfunds.org; tutu.org.za
Digital Inclusion for All by National Council for the Blind of Ireland
In partnership with Amazon Web Services, the National Council for the Blind of Ireland (NCBI) is launching a Commitment to Action that will assess 30,000 websites in Europe and North America to open employment doors for visually impaired individuals. This activation will enable participants to utilize AI technology to show attendees how vision impairment impacts the overall user web experience. Learn more: ncbi.ie
Drawing Inspiration in the Fight to End AIDS: (RED) x Sophia Yeshi
Brooklyn-based illustrator and graphic designer, Sophia Yeshi, has teamed-up with (RED) to inspire people to join the fight and help end health injustice. Sophia uses her work to shine a light on Black women, women of color, and folks in the LGBTQIA+ community who are bold, dynamic, and demand attention. To celebrate the progress, and acknowledge the jeopardy that exists in the fight to end AIDS, Sophia is creating her own unique and beautiful designs across (RED)'s iconic parens. Learn more: red.org/
STEAM Robotics Demo by NYC FIRST and i.am Angel Foundation
The i.am. Angel Foundation is launching a Commitment to Action that will bring its robotics-based STEAM – science, technology, engineering, art, and math – education program to New York Public School students. In collaboration with NYC First, this activation will provide CGI guests an opportunity to meet a group of robotics students as they demonstrate their STEAM projects in action. Learn more: iamangelfoundation.org
Stories of Hope by World Central Kitchen
This activation will highlight World Central Kitchen's emergency response efforts, stories of dignity and those who persevered with photos, testimonials, statistics, and recipes, while also providing a space for CGI guests to rest, recharge, and share their own stories of hope. Learn more: wck.org
"Women's Voice, Women's Votes, Women's Rights" Art Collection with the Clinton Presidential Center
In 2022, the Clinton Presidential Center in Little Rock, Arkansas hosted "Women's Voices, Women's Votes, Women's Rights," a vibrant, multimedia exhibition that explored the risks that individuals took over the past two centuries to win the vote, expand democracy, and elevate human rights. This installation includes several pieces from theArt Quilt Collection, incorporating textiles, stitching, painting, photography, and text to tell powerful stories through a unique medium. Learn more: clintonfoundation.org/womensvoices.
Launched by President Clinton in 2005, CGI has built a community of doers who are taking action to make a tangible difference in people's lives around the world. CGI works with partners to develop Commitments to Action, which are new, specific, and measurable solutions. Since 2005, more than 3,900 Commitments to Action have been launched through CGI. In a letter last month to the CGI community, President Clinton, Secretary Clinton, and Chelsea Clinton said this year's meeting would focus on how to "keep going" – in spite of the difficulties that arise – to build a stronger future for all.
# # #
About the Clinton Global Initiative
Founded by President Bill Clinton in 2005, the Clinton Global Initiative is a community of doers representing a broad cross section of society and dedicated to the idea that we can accomplish more together than we can apart.  Through CGI's unique model, more than 9,000 organizations have launched more than 3,900 Commitments to Action — new, specific, and measurable projects and programs.