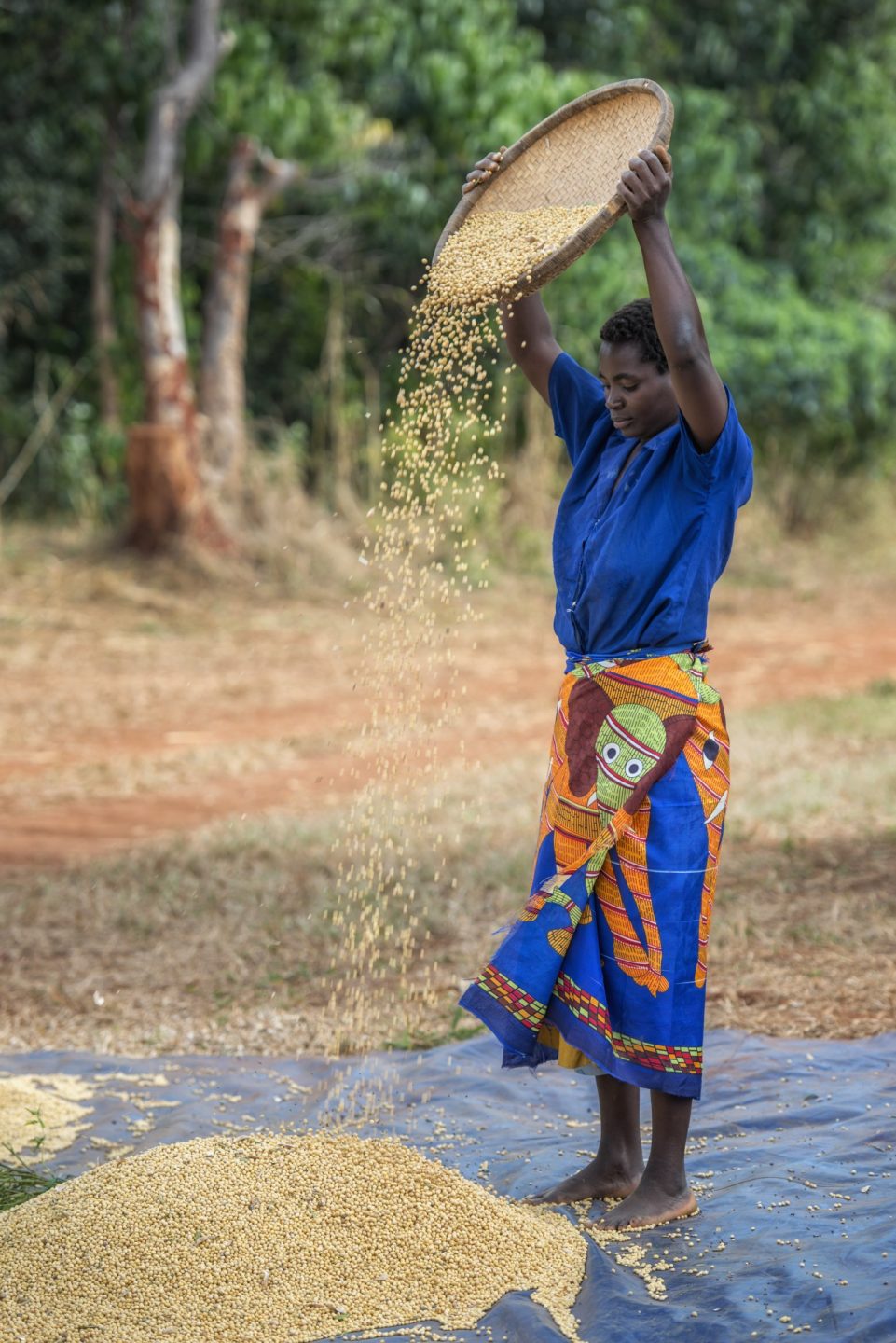 Clinton Development Initiative
Partnering with farming communities in Malawi, Rwanda, and Tanzania to transform subsistence agriculture into a catalyst for social and economic change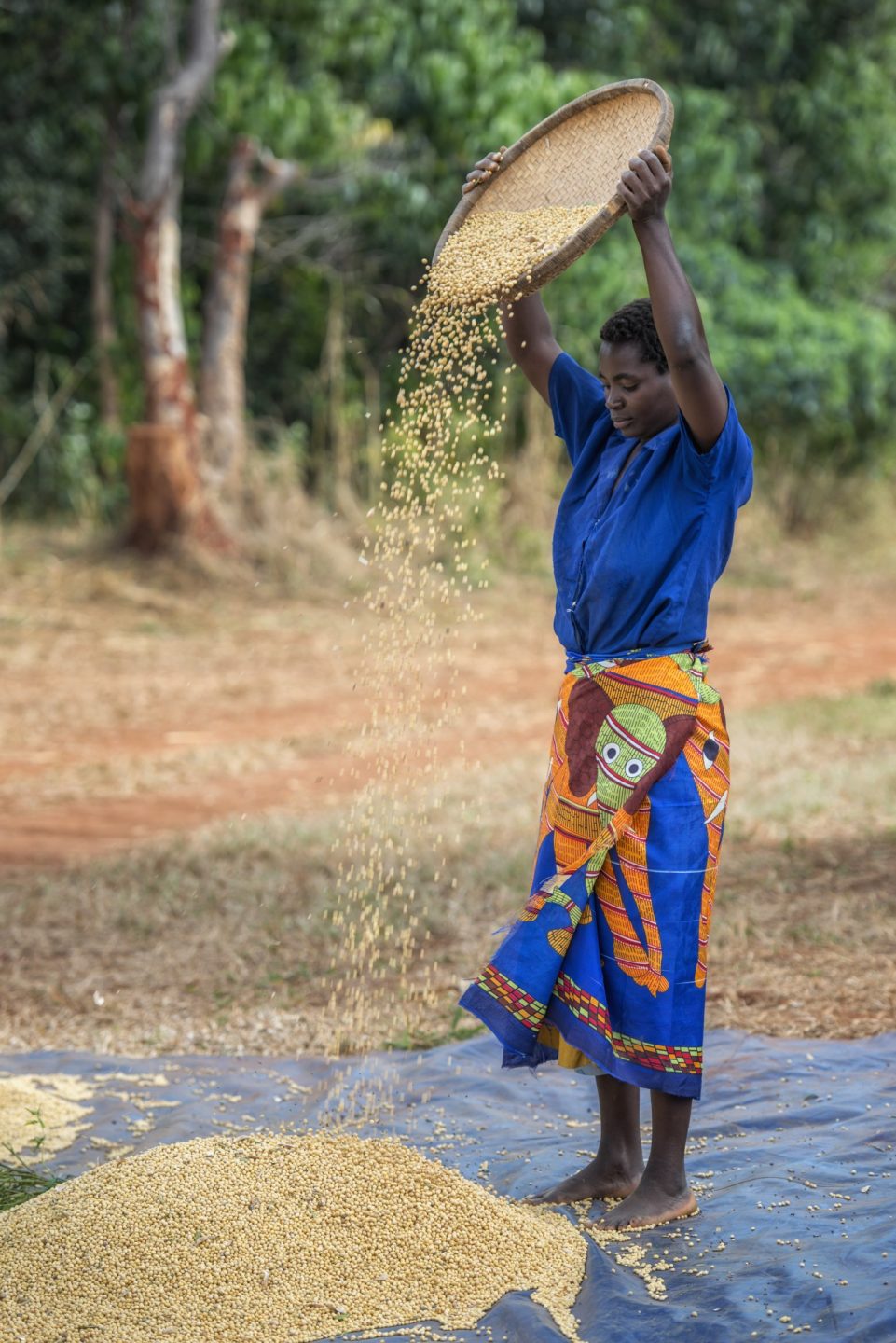 In 2005, President Clinton made a commitment to improve economic growth in Africa. From this commitment, President Clinton began the Clinton Development Initiative (CDI). For more than a decade, CDI has worked with smallholder farmers and families in Africa to meet their own food needs and improve their livelihoods.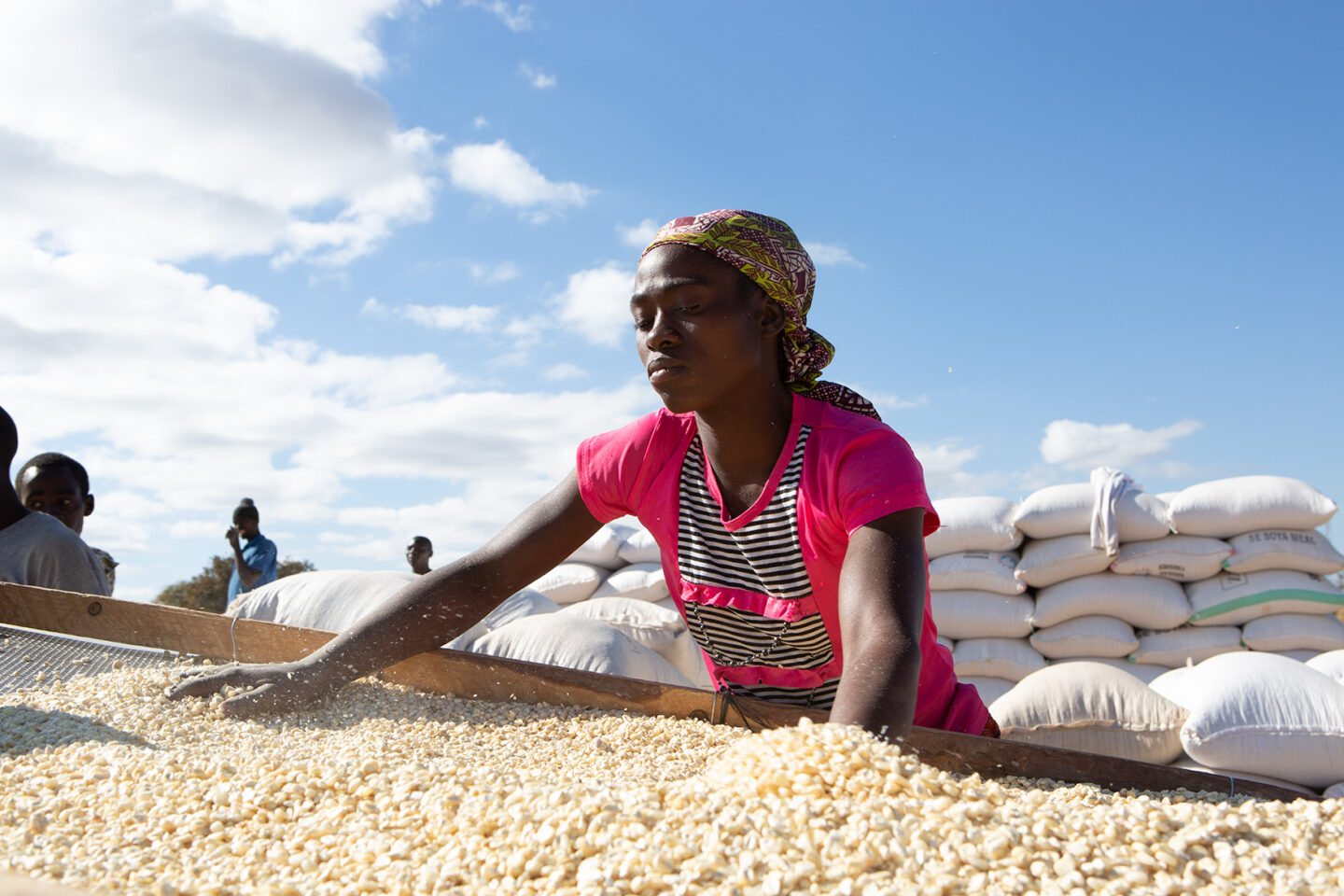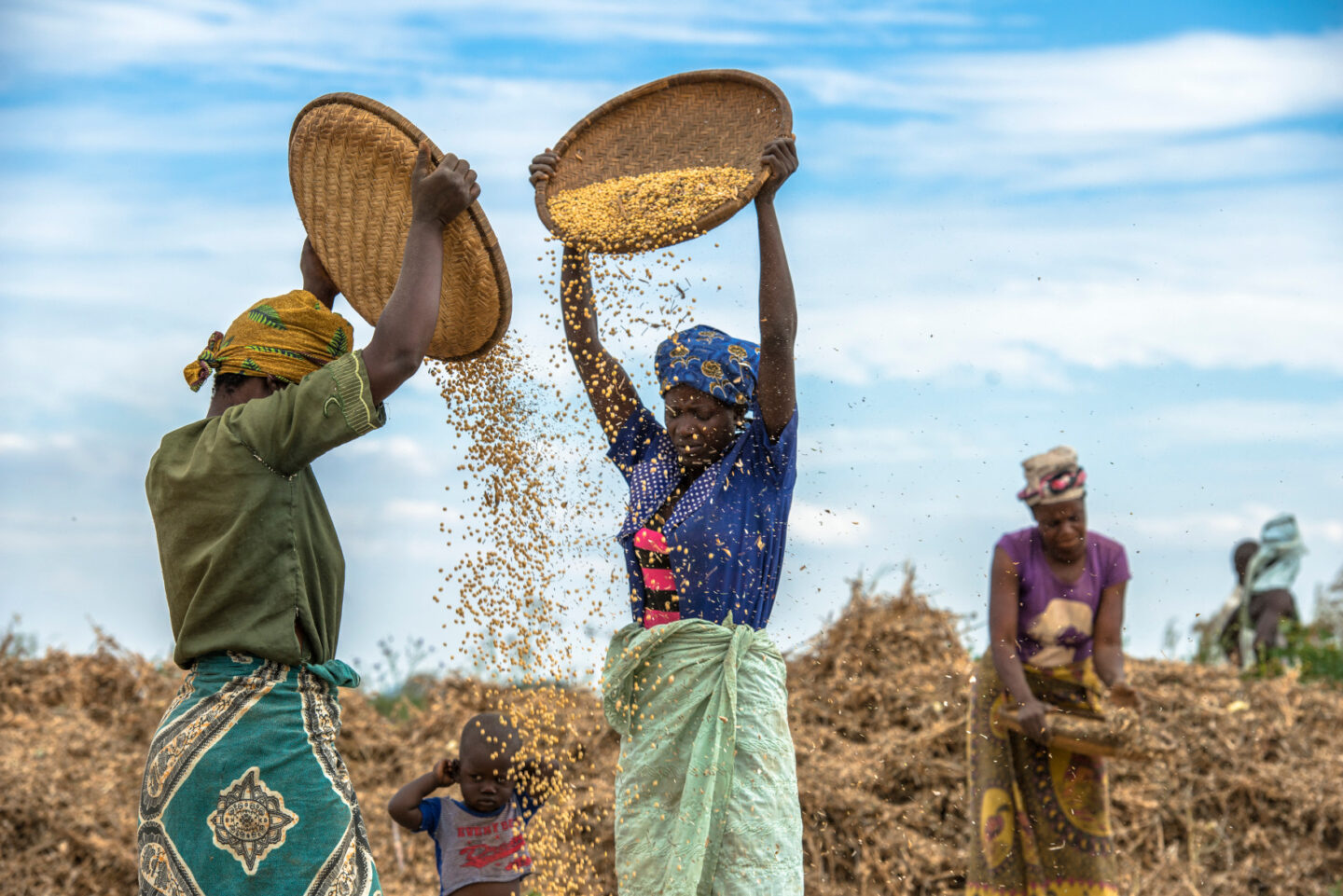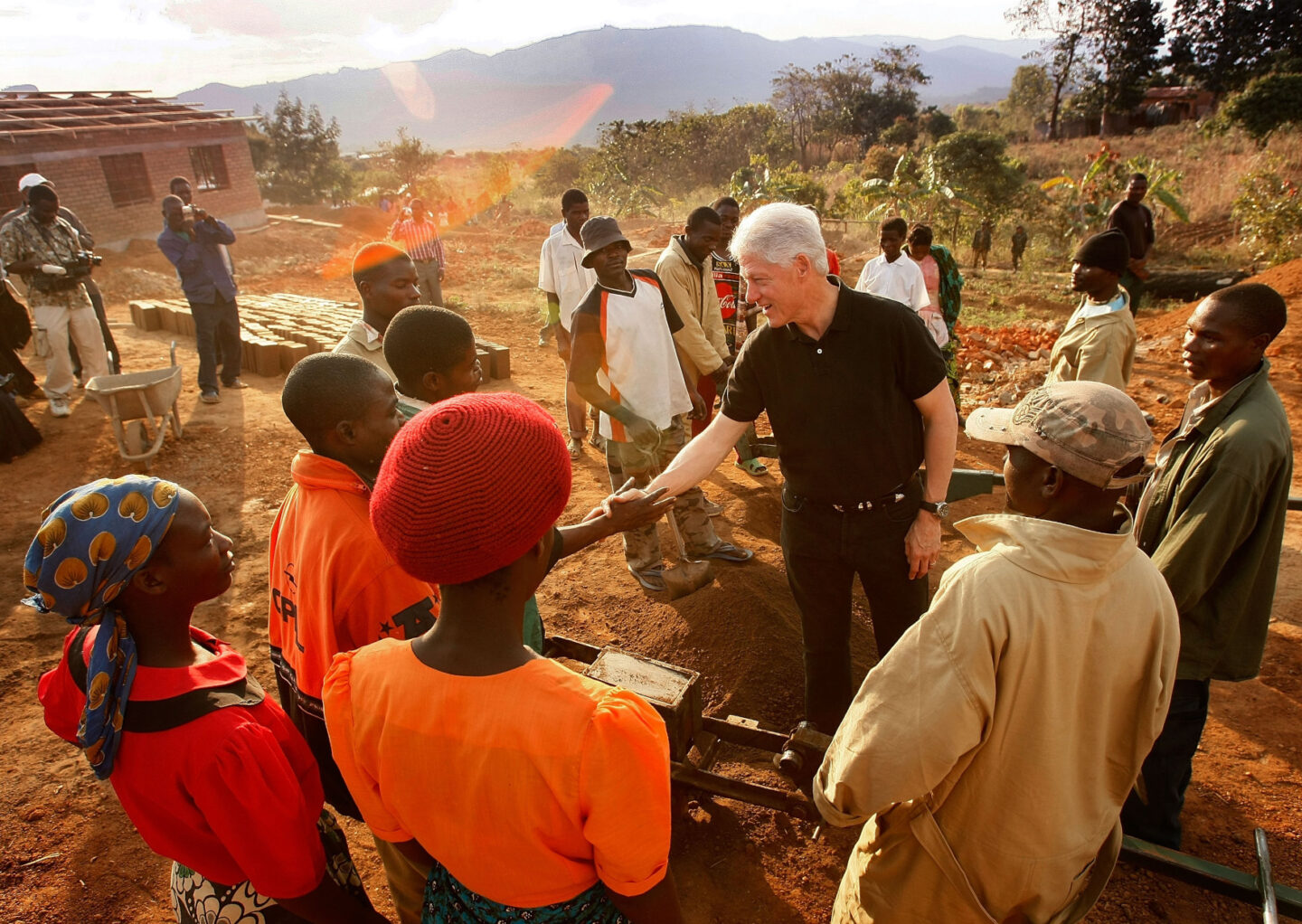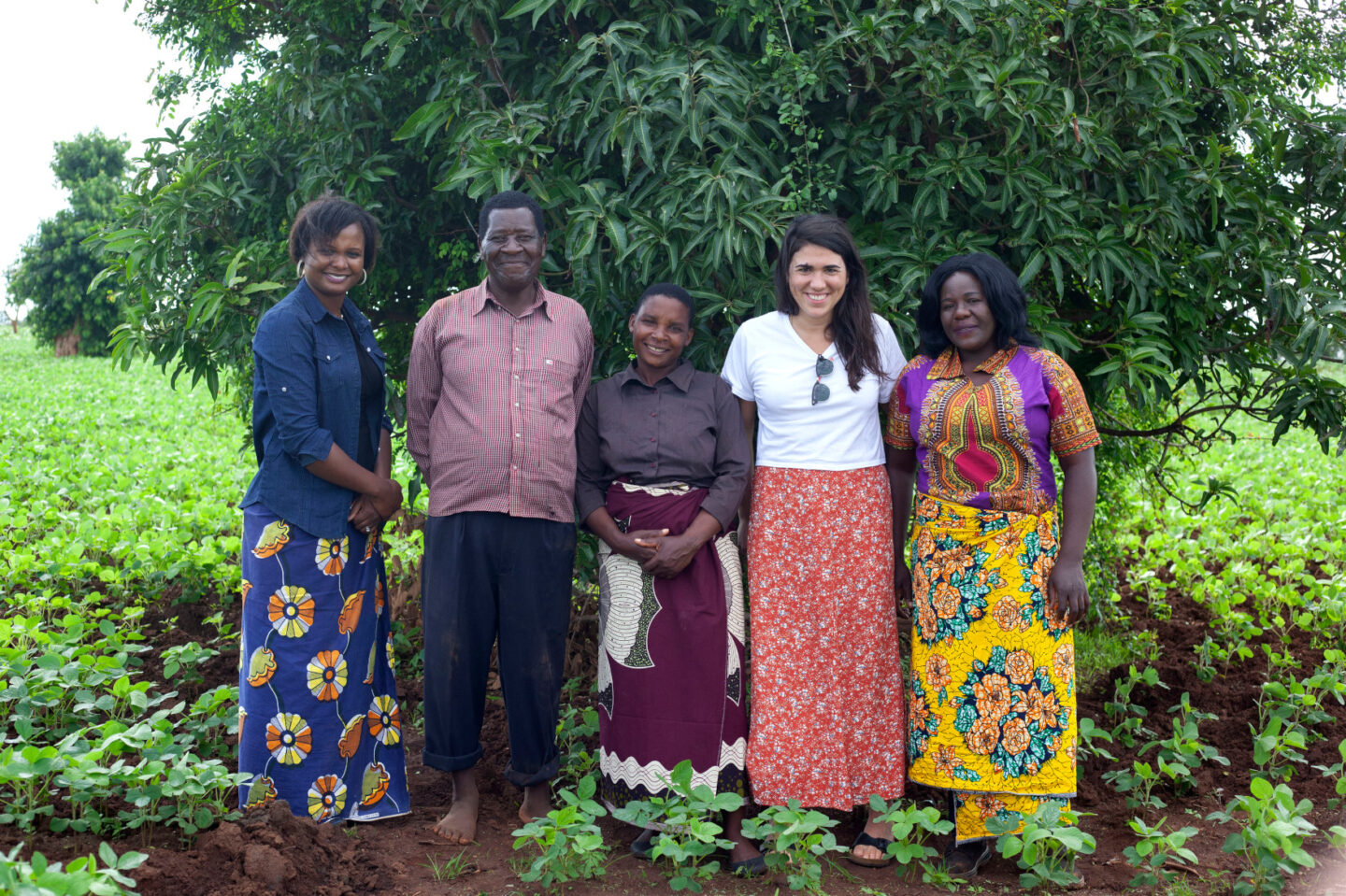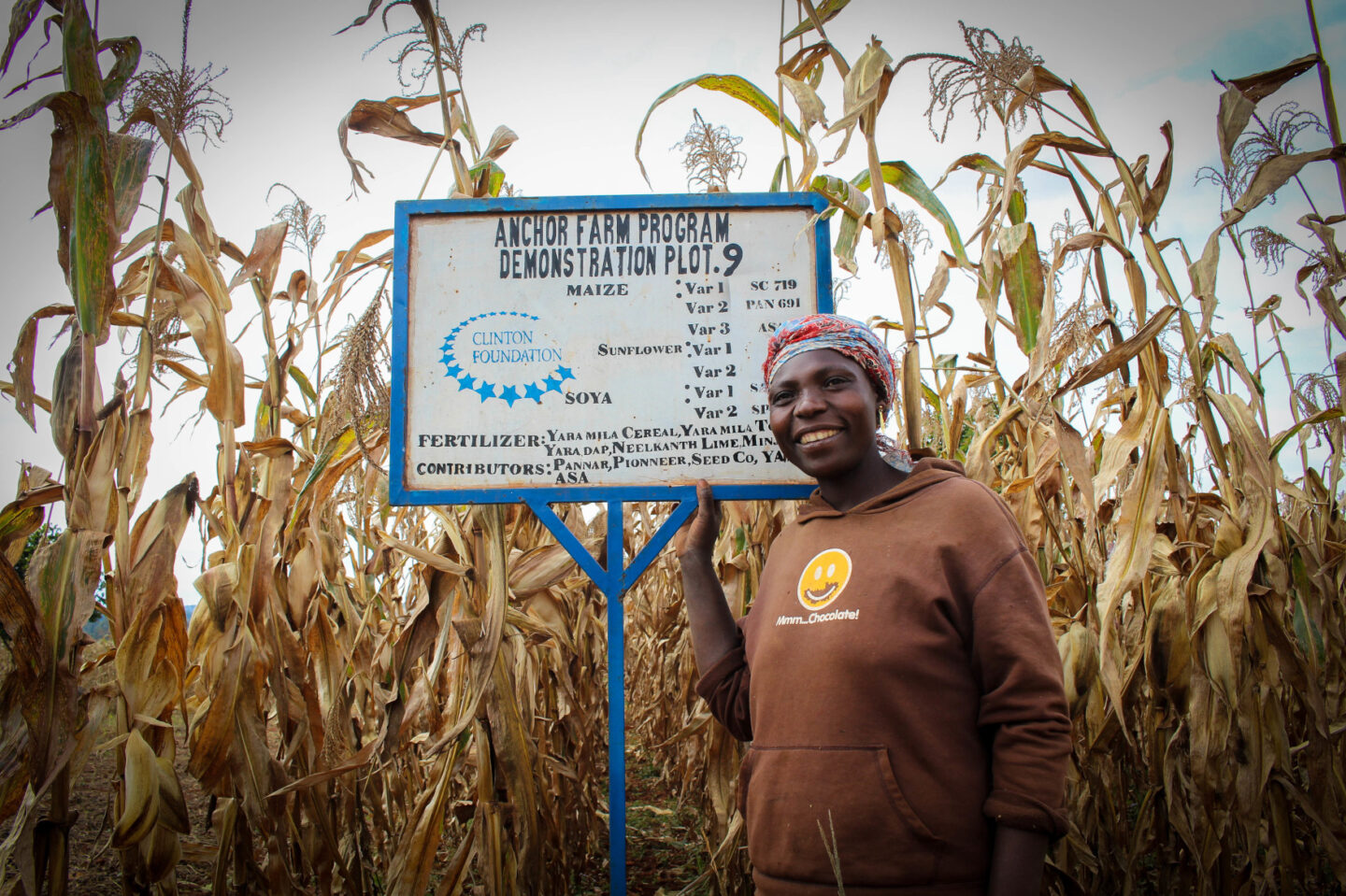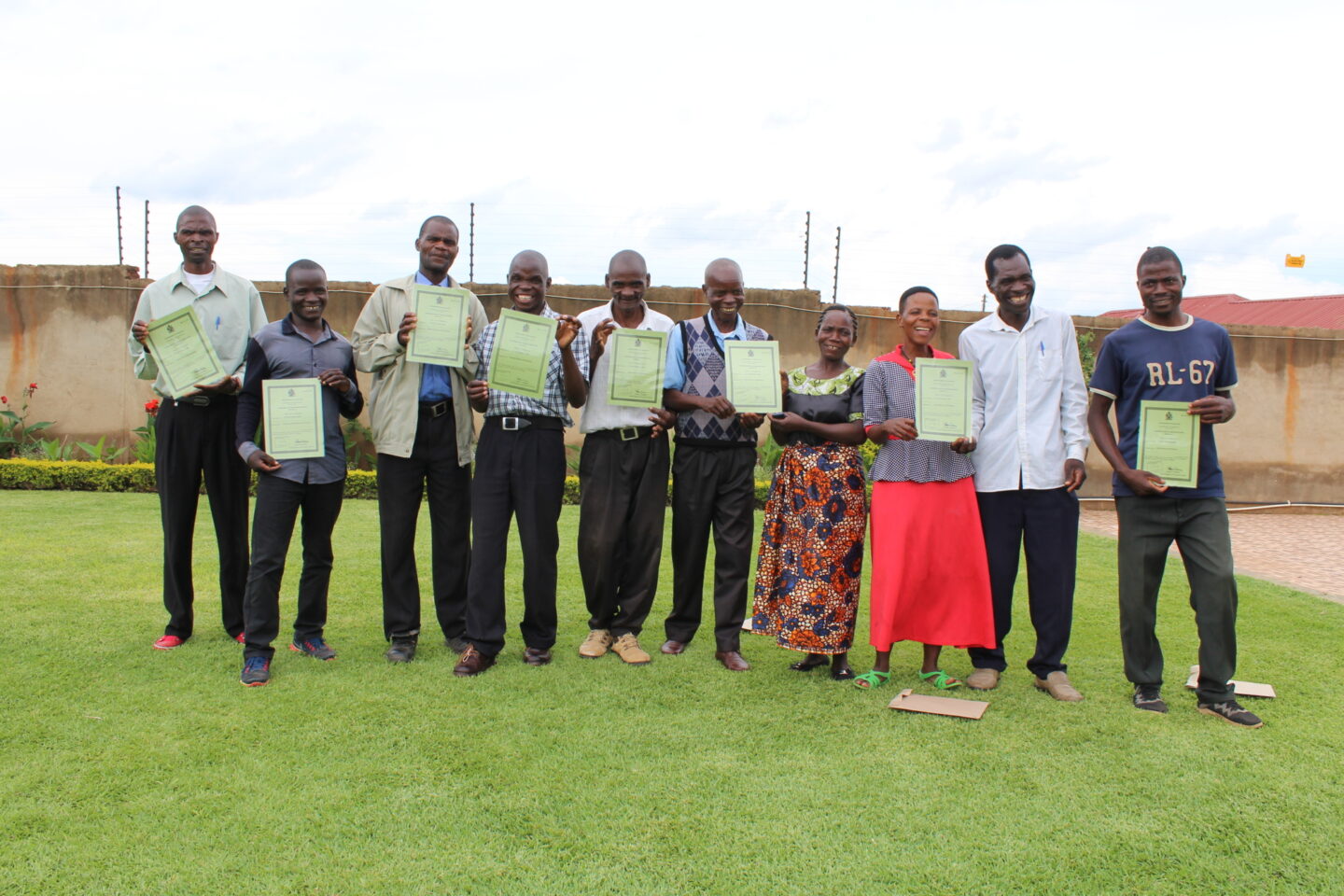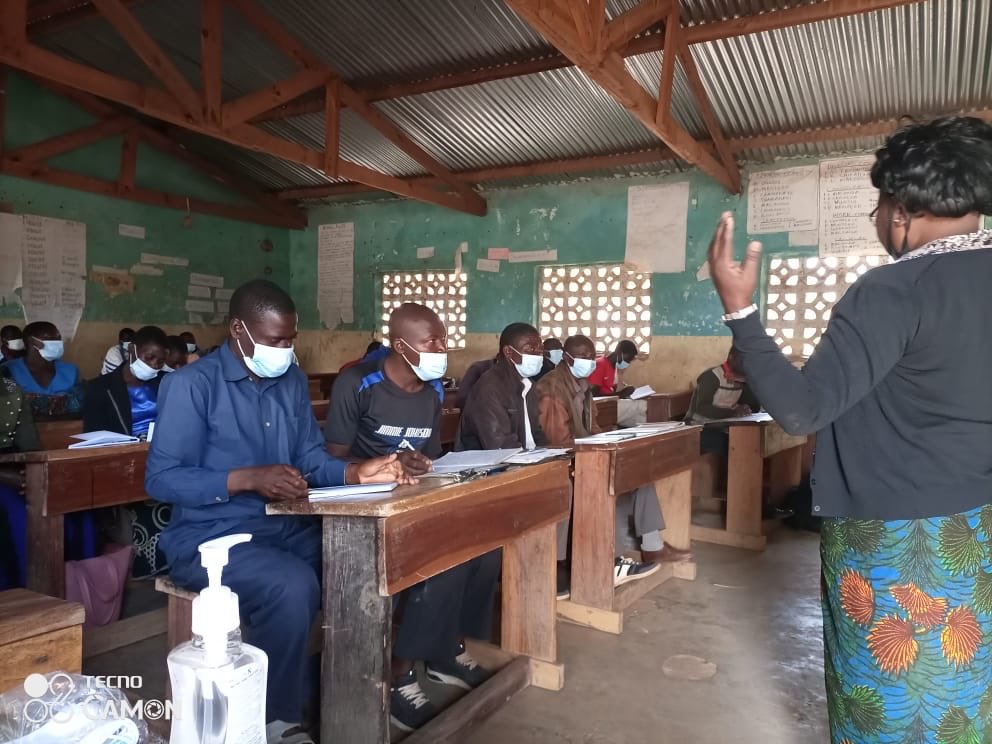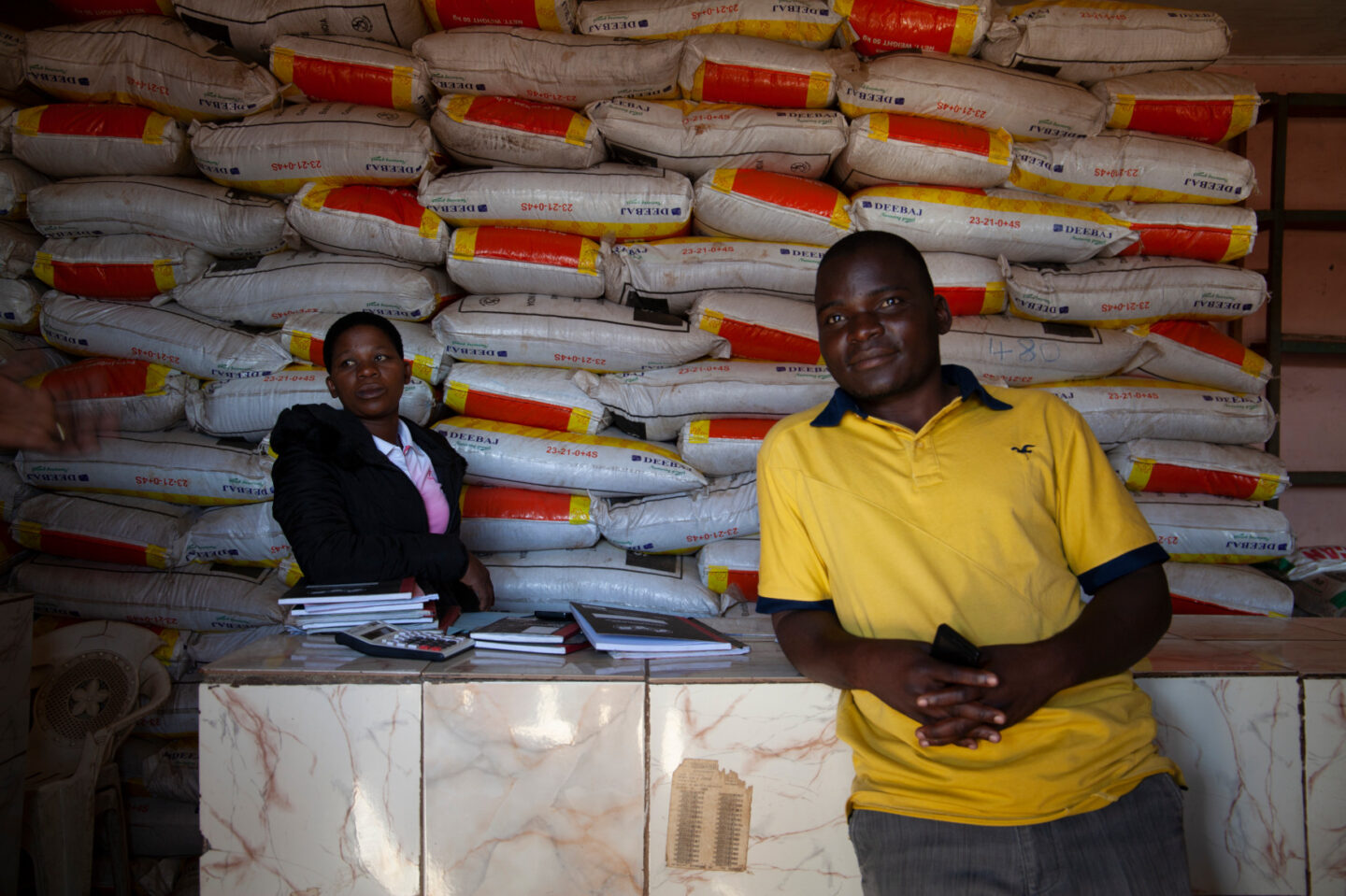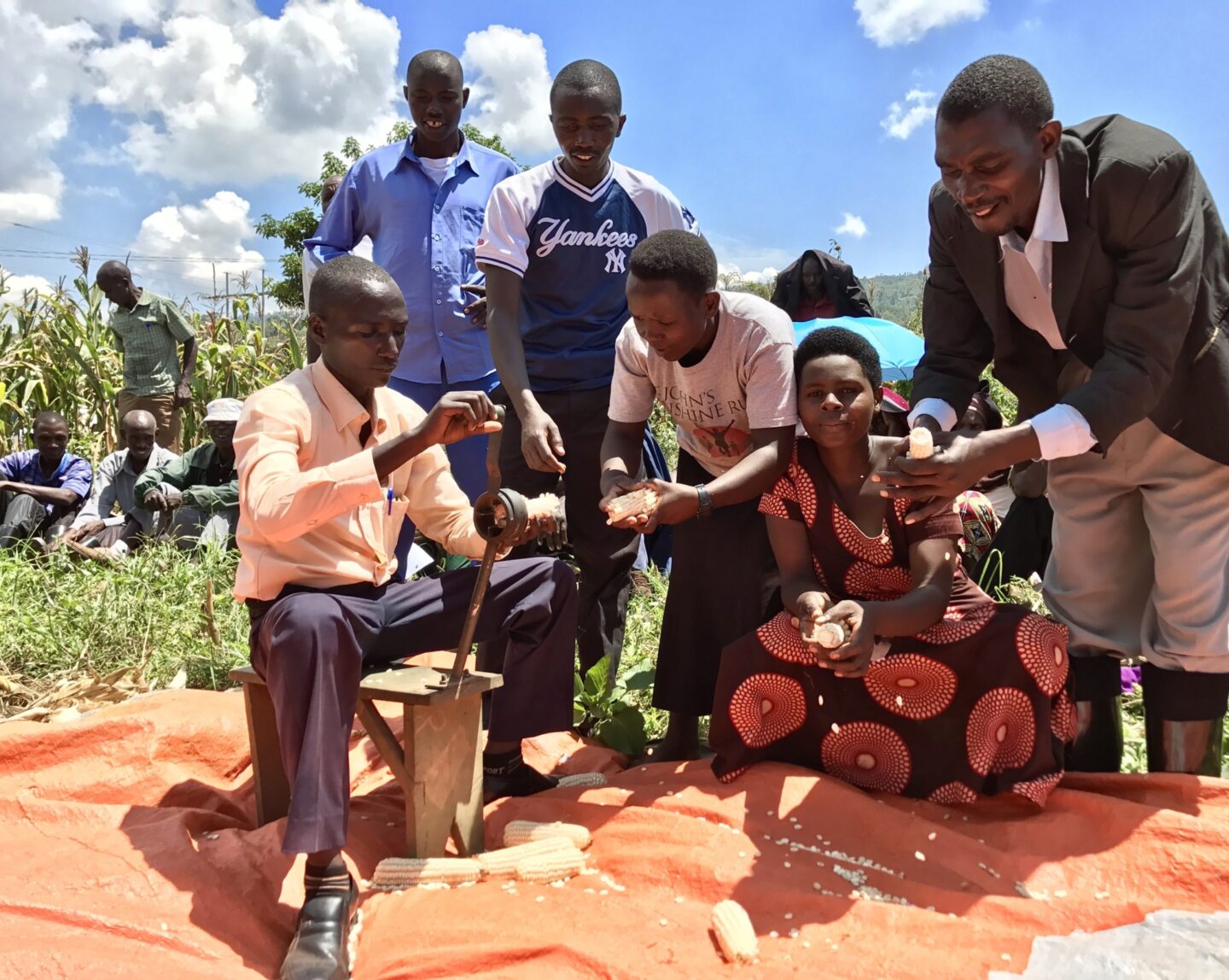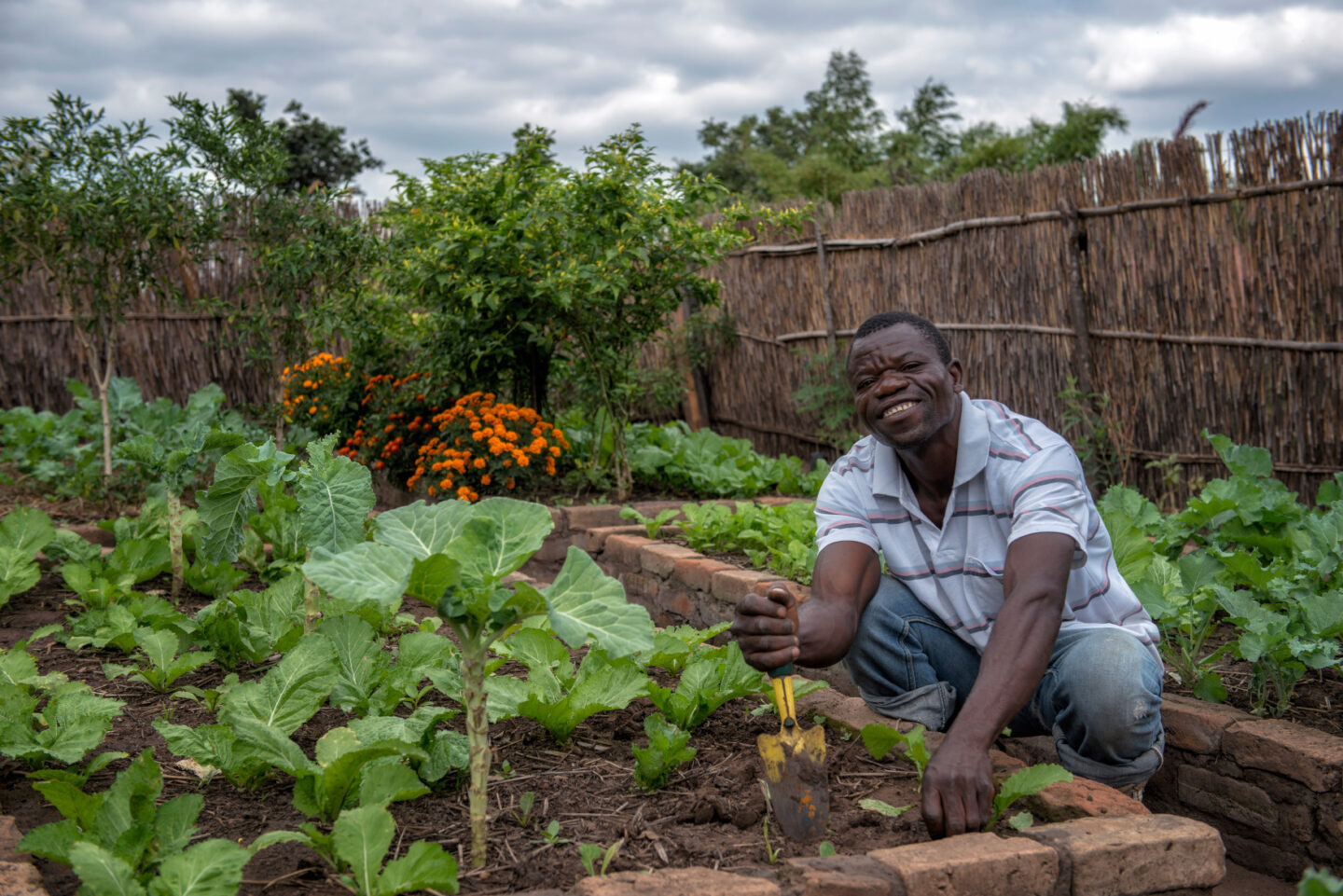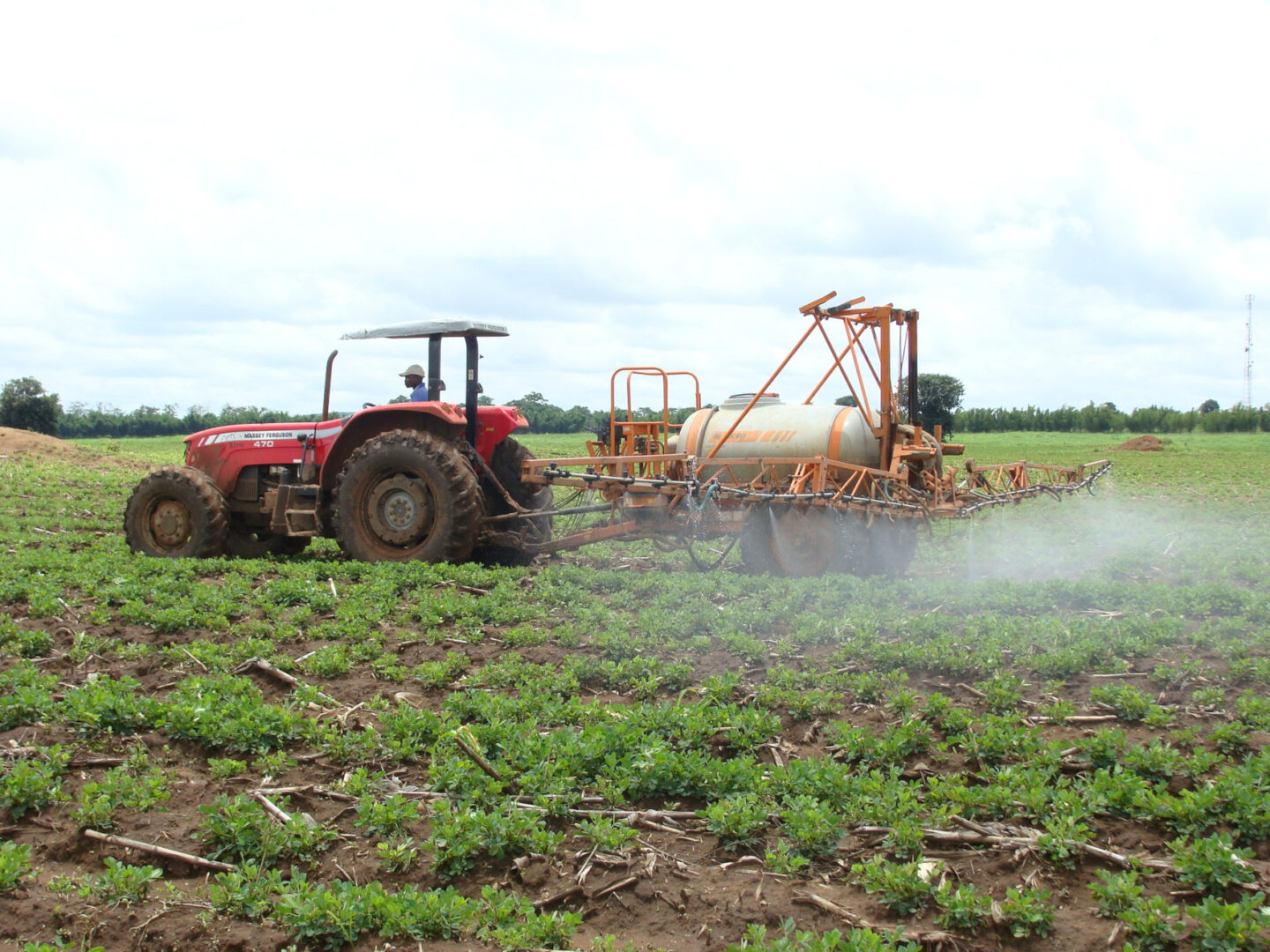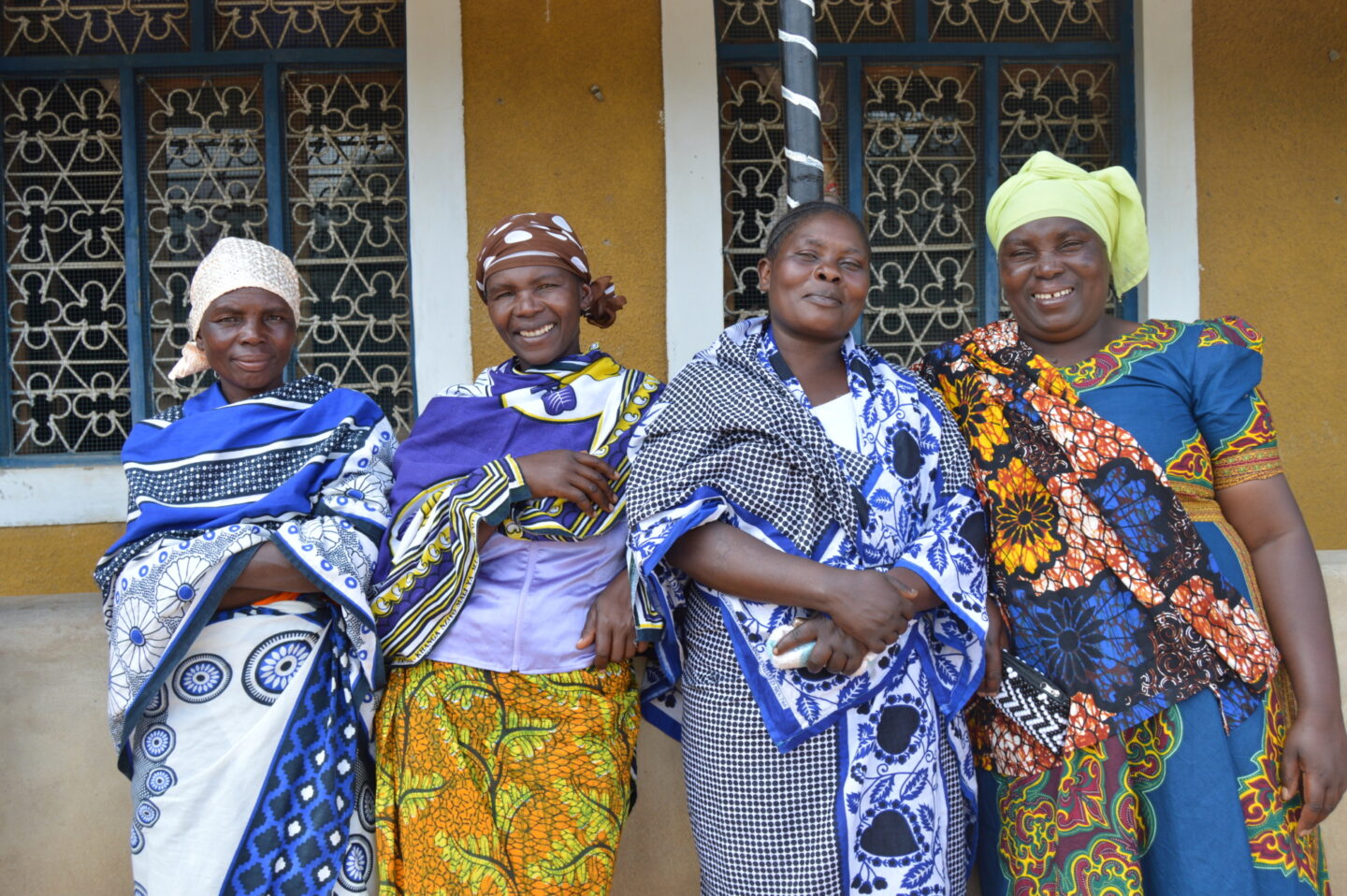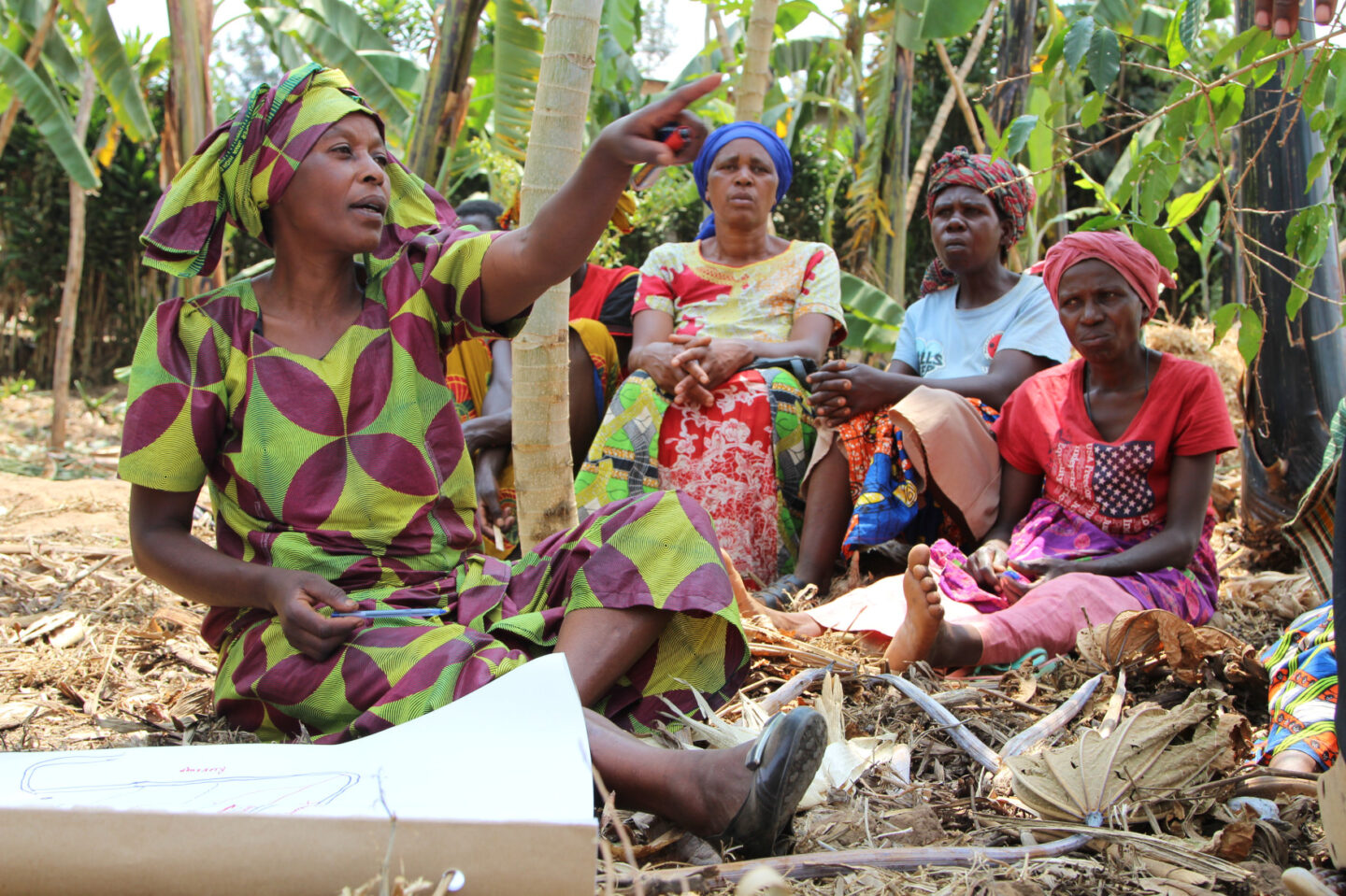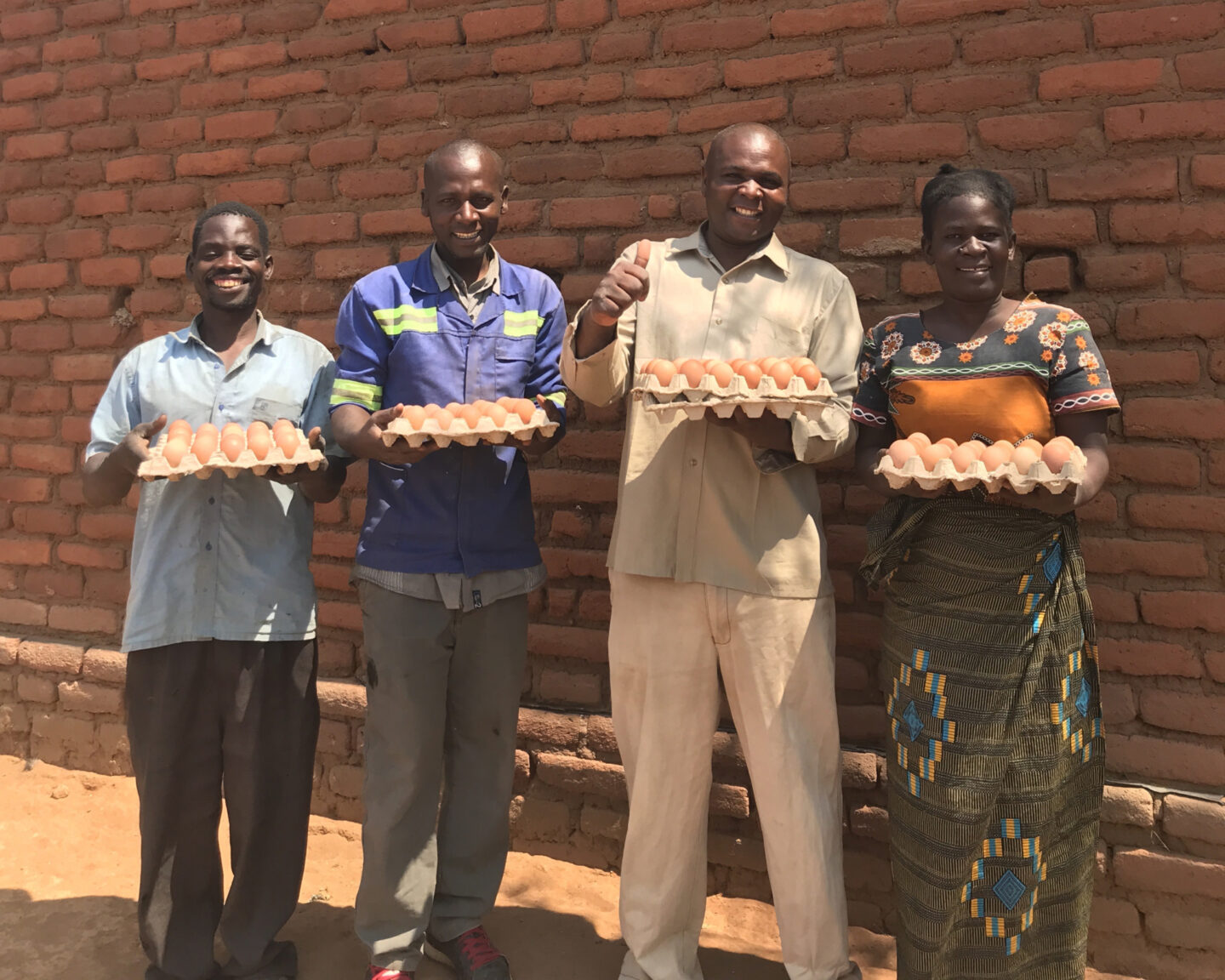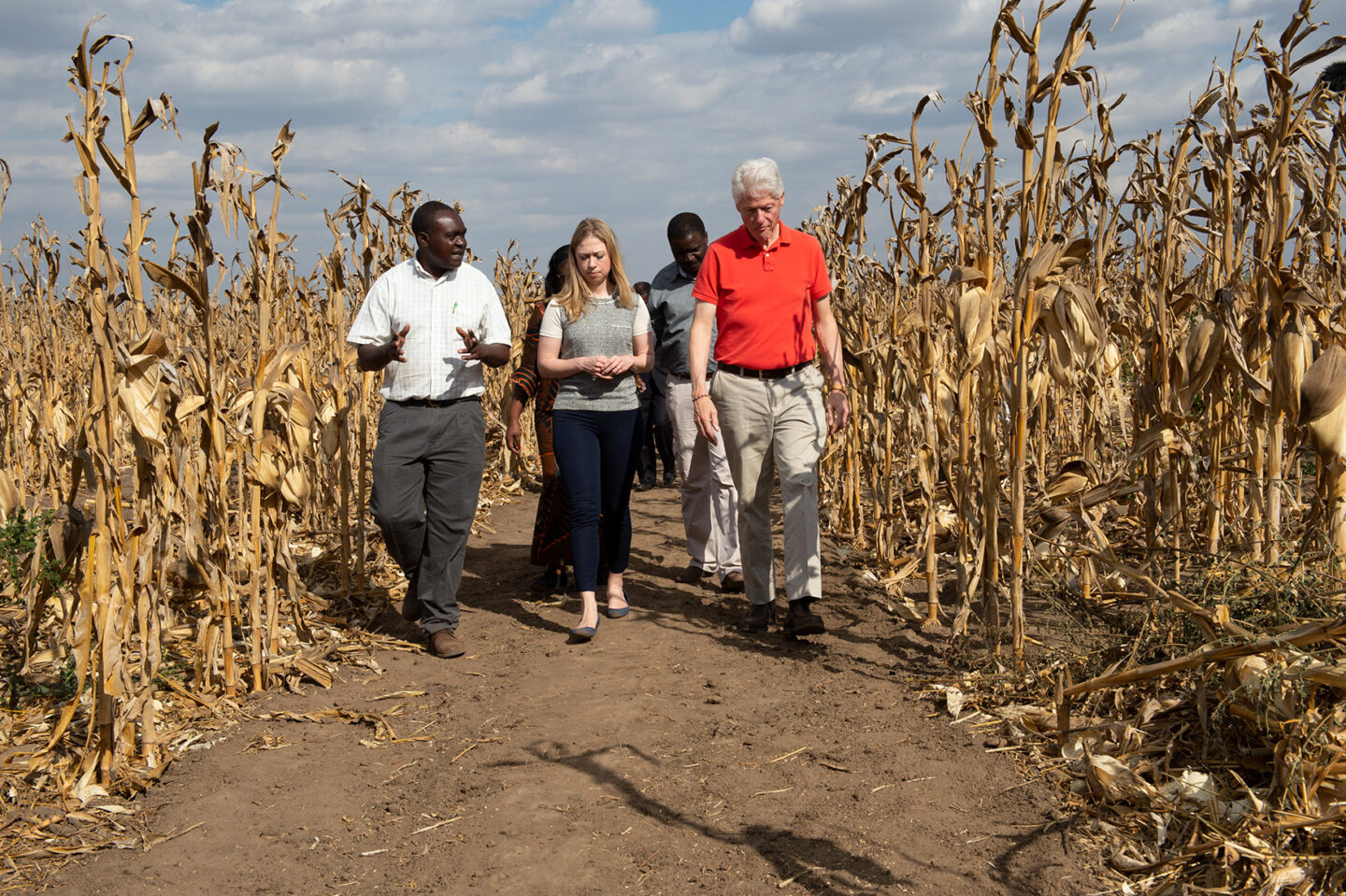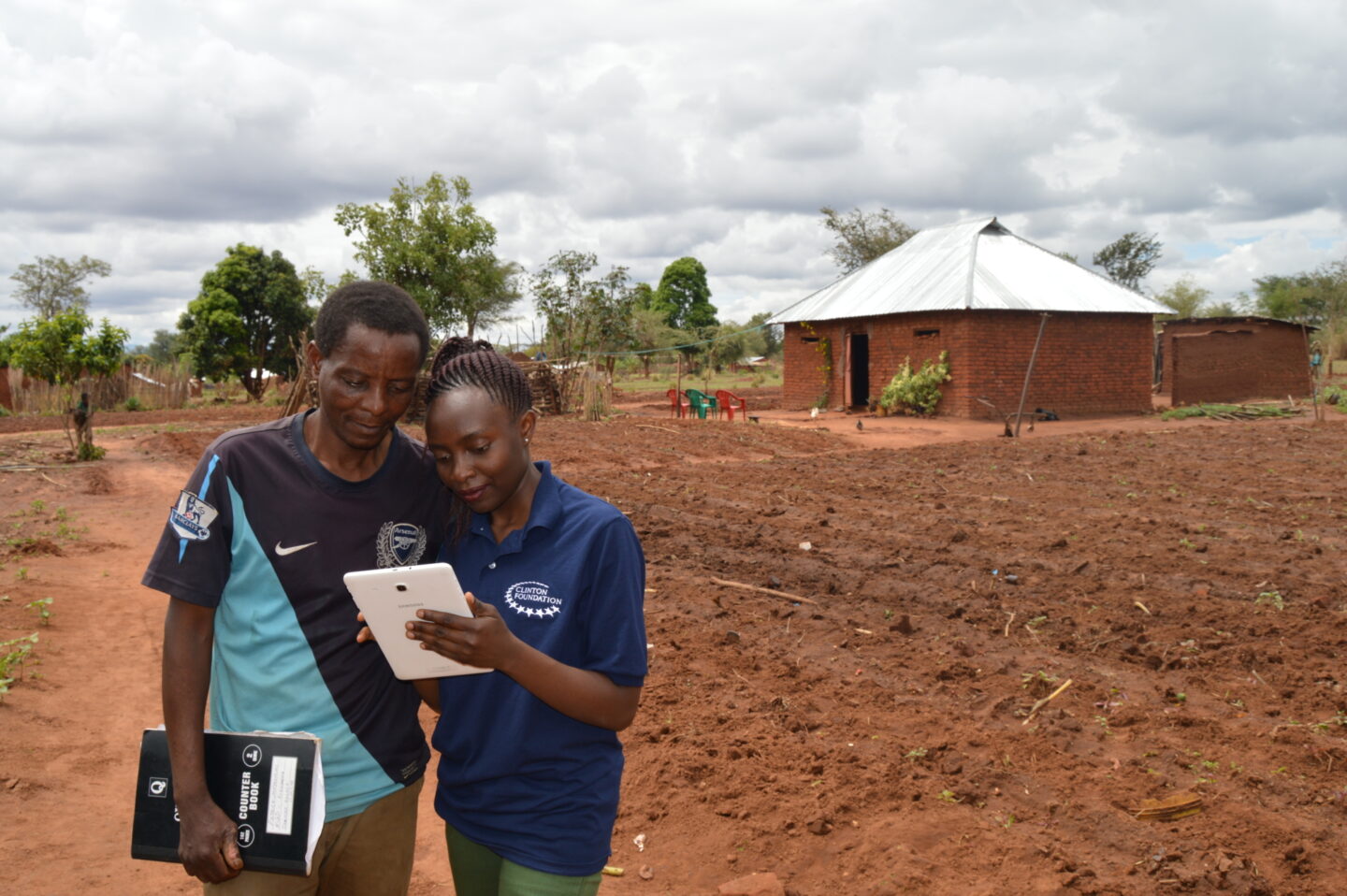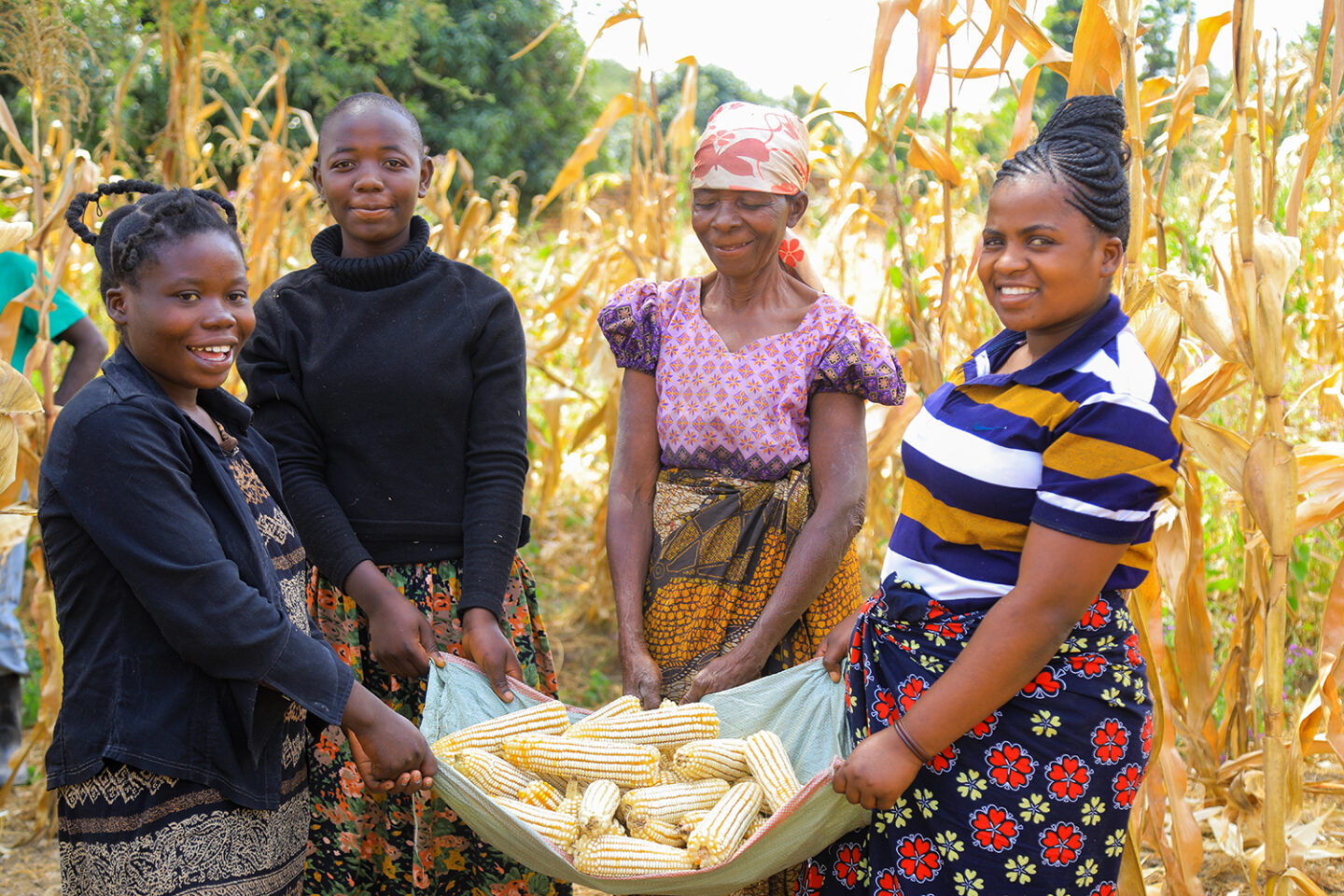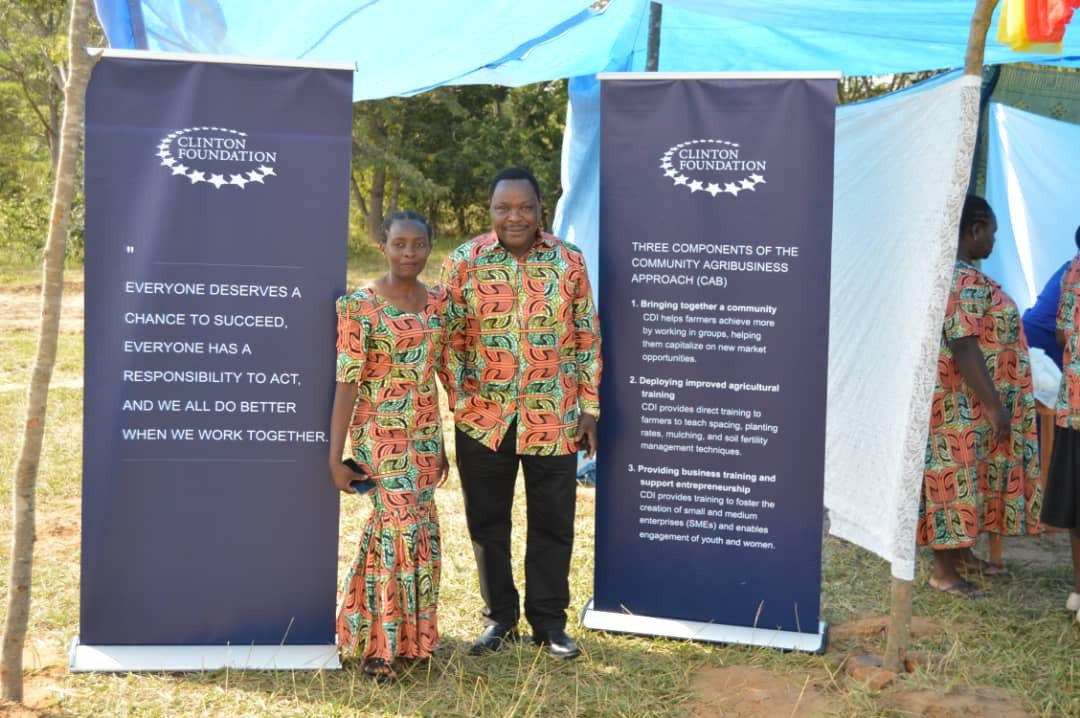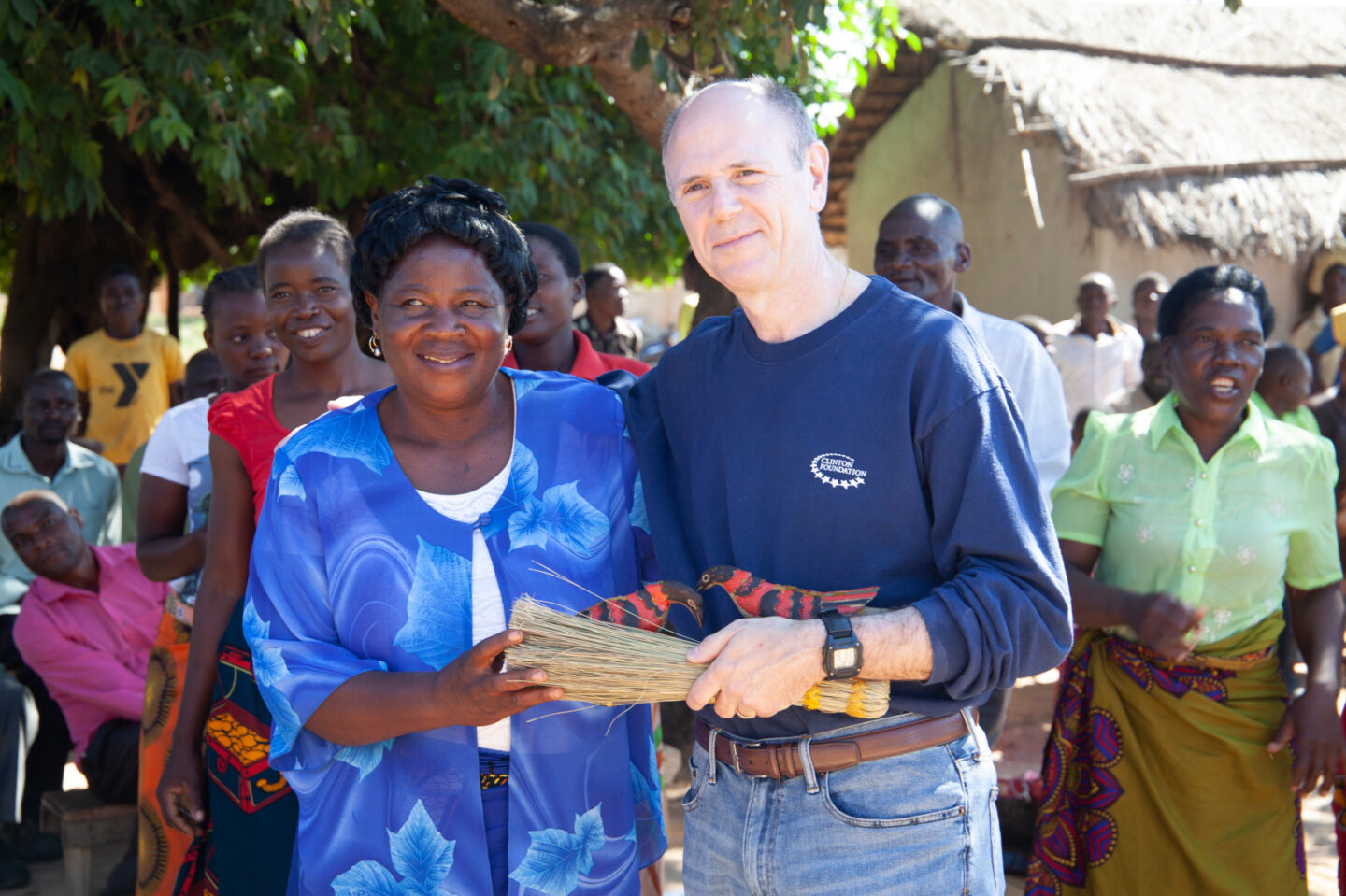 APPROACH
Most farmers in sub-Saharan Africa work alone. This limits their access to improved seed varieties, quality inputs, pricing information, formal markets, and support overcoming production challenges. This also means they're more vulnerable to increasingly erratic weather patterns that result from climate change, and the impacts of political conditions and other changes, such as the COVID-19 pandemic.
Working at the invitation of the governments of Malawi, Rwanda and Tanzania, we partner with farming communities to transform subsistence agriculture into a catalyst for social and economic change. Our community agribusiness approach (CAB) supports the creation and development of community farming businesses through:
1

Bringing together a community

We help farmers achieve more by working in groups or "hub farming. The focus of these groups is to increase the quality, quantity and consistency of their production. Through collective voice and action, farmers can capitalize on new market opportunities.

2

Offering agricultural training

We provide farmers with opportunities to learn more about spacing, planting rates, mulching, soil fertility, and climate-smart management techniques to maximize productivity while protecting the earth.

3

Providing business training

We also provide business training for small and medium-sized enterprises and we support local business incubation hubs.

4

Brokering relationships with partners

We create an ecosystem of partners that can help smallholder farming businesses become more resilient and sustainable.
A growing impact
CDI has a strong track record of generating consistent returns for farmers and running cost-effective programs that drive results across six key areas:
IMPROVING FOOD AND NUTRITION SECURITY

Generating Inclusive Partnerships

Making Markets Work

Building Climate Resilience

Developing Small Businesses

Prioritizing Women and Youth
DONATE TO HELP COMMUNITY FARMERS IN AFRICA
Your gift will help us expand our programs, engage farmers in Malawi, Rwanda, and Tanzania, and do even more to support the creation and development of community farming businesses.
Partners
We partner with farming communities, financial institutions, research institutions, governments, the private sector, and local non-governmental organizations to provide resources and credible technical support to maximize impact.
The government of Malawi
Africa Improved Foods
Agricultural Commodity Exchange for Africa
Alliance for a Green Revolution in Africa
Amazon Poultry Limited
Bank of Africa (BOA)
Commercial Agriculture for Smallholder and Agribusiness (CASA)
Dutch Postcode Lottery
East African Grain Council
Farmforce
Global Alliance for Improved Nutrition (GAIN)
Harvest Plus
International Institute for Tropical Agriculture (IITA)
International Maize and Wheat Improvement Center (CIMMYT)
International Trade Centre's Supporting Indian Trade and Investments for Africa (SITA) project
Kibidula Farm Ltd
Lenziemill Milling Ltd
Malawi Innovation Challenge Fund (MICF)
Malawi's Ministry of Agriculture, Irrigation and Water Development
Malawi's Ministry of Industry, Trade and Tourism
NIRAS Limited
Pride Farms
Rutuba Tanzania Ltd
Rwanda Agricultural Board (RAB)
Rwanda Inspectorate Competition and Consumer Protection Authority (RICA)
Rwanda's Ministry of Agriculture and Animal Resources (MINAGRI)
Southern Agricultural Growth Corridor of Tanzania (SAGCOT)
Spices Rwanda Ltd.
Standard Bank
Tanzania Agriculture Development Bank (TADB)
Tanzania Agriculture Research Institute (TARI)
Tanzania's Ministry of Agriculture
Tanzania Official Seed Certification Institute (TOSCI)
Trees for the Future
PRODUCTION
In Rwanda, Tanzania, and Malawi, many farmers face production challenges, including more limited access to inputs, high costs, limited trials and timeliness. Quality inputs — including seeds and fertilizers — are critical to a farmers' ability to produce.
The Clinton Development Initiative (CDI) helps farming communities increase the output and quality of crops in a climate resilient and sustainable way by working with governments, seed companies, and other international organizations to help expand seed access and showcase best practices in climate smart agronomy and seed varietal choice.
FINANCE
Throughout Eastern and Southern Africa, access to finance is often a major constraint for smallholder farmers due to numerous challenges including incomplete or non existent credit history, perceptions of risk by both parties, and high interest rates. CDI helps link farming communities to financial institutions and provides training and other resources to help increase engagement with the financial sector.
MARKETS
For many farming communities in Malawi, Rwanda, and Tanzania, it can be challenging to access markets to consistently sell crops at competitive prices due to factors like limited access to market information, lack of collective bargaining power, and high logistical costs. To address these and other challenges, CDI developed its Community Agribusiness (CAB) approach, grouping farmers together to collectively increase the quantity, quality, and consistency of their production while also improving their access to markets and finance.
At the Clinton Foundation, we believe data should be used to guide how programs are designed and implemented. We leverage both quantitative and qualitative information in order to promote evidence-based decision-making and help the Foundation and our community of partners achieve greater results in people's lives across the country and around the world.
160K

farmers

in Malawi, Rwanda, and Tanzania have benefited from climate-smart agronomic training, higher crop yields, and increased market access through CDI.

$6M

IN REVENUE GENERATED BY FARMERS

and farming communities in Malawi, Rwanda, and Tanzania through the sale of nearly 48 million pounds of high-quality maize, soybeans, sunflower, and beans since 2018.

47%

women farmers

engaged in training and community agribusiness (CAB) across Malawi, Rwanda, and Tanzania during the 2020-2021 agricultural season.

80

farmer cooperatives

CDI is actively working with, and has helped form, more than 3,900 groups of farmers — including 80 legally registered cooperatives.

$435.5K

in input loans

distributed to farming communities in Malawi, Rwanda, and Tanzania, with an average recovery rate of 80.61% since inception.

2.6M

TREES PLANTED

for farmers to diversify their incomes and build climate resiliency since CDI was founded.
Stories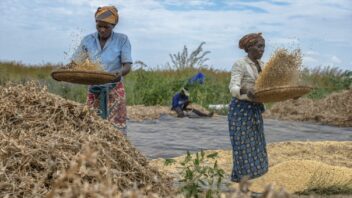 A crisis like the COVID-19 pandemic disrupts our daily lives, our work, and the industries we depend on …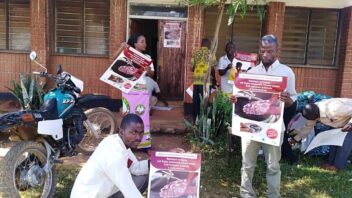 By Ariana Constant, Director, and Dyna Kuthyola Mpasuka, Communications and Development Manager; Clinton Development Initiative In April, Malawi …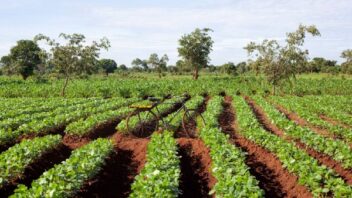 As part of the Clinton Development Initiative (CDI), farmers in Malawi are taking part in a revolution that's …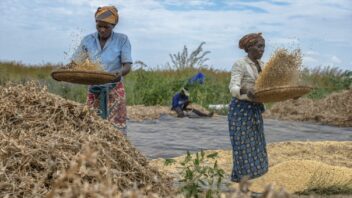 A crisis like the COVID-19 pandemic disrupts our daily lives, our work, and the industries we depend on …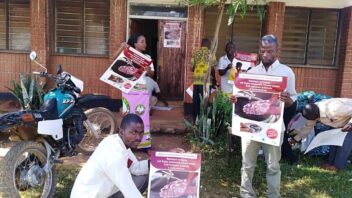 By Ariana Constant, Director, and Dyna Kuthyola Mpasuka, Communications and Development Manager; Clinton Development Initiative In April, Malawi …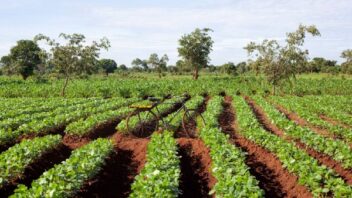 As part of the Clinton Development Initiative (CDI), farmers in Malawi are taking part in a revolution that's …
More from our blog