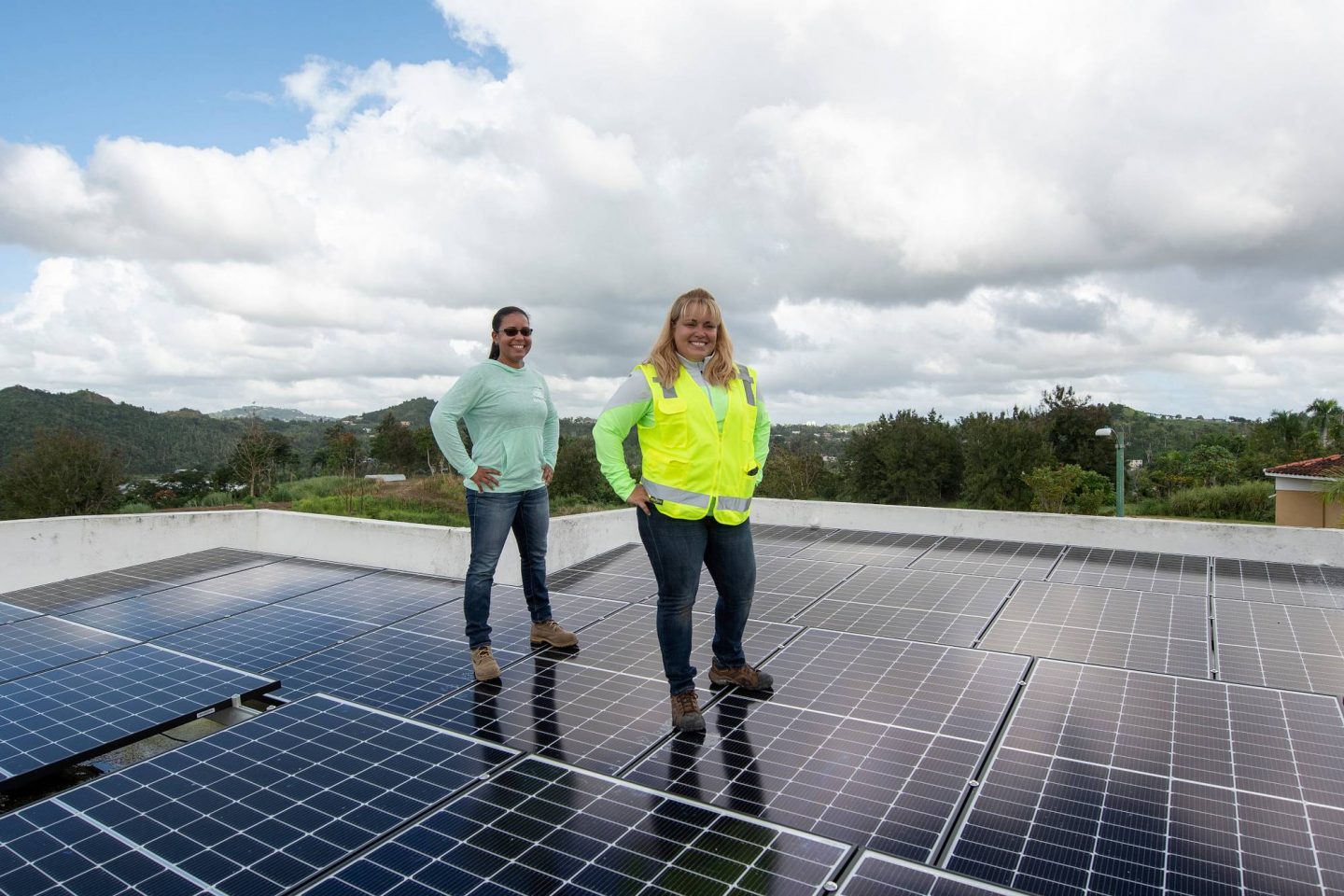 Women in Renewable Energy (WIRE) Network
A professional development group for women working in energy in island nations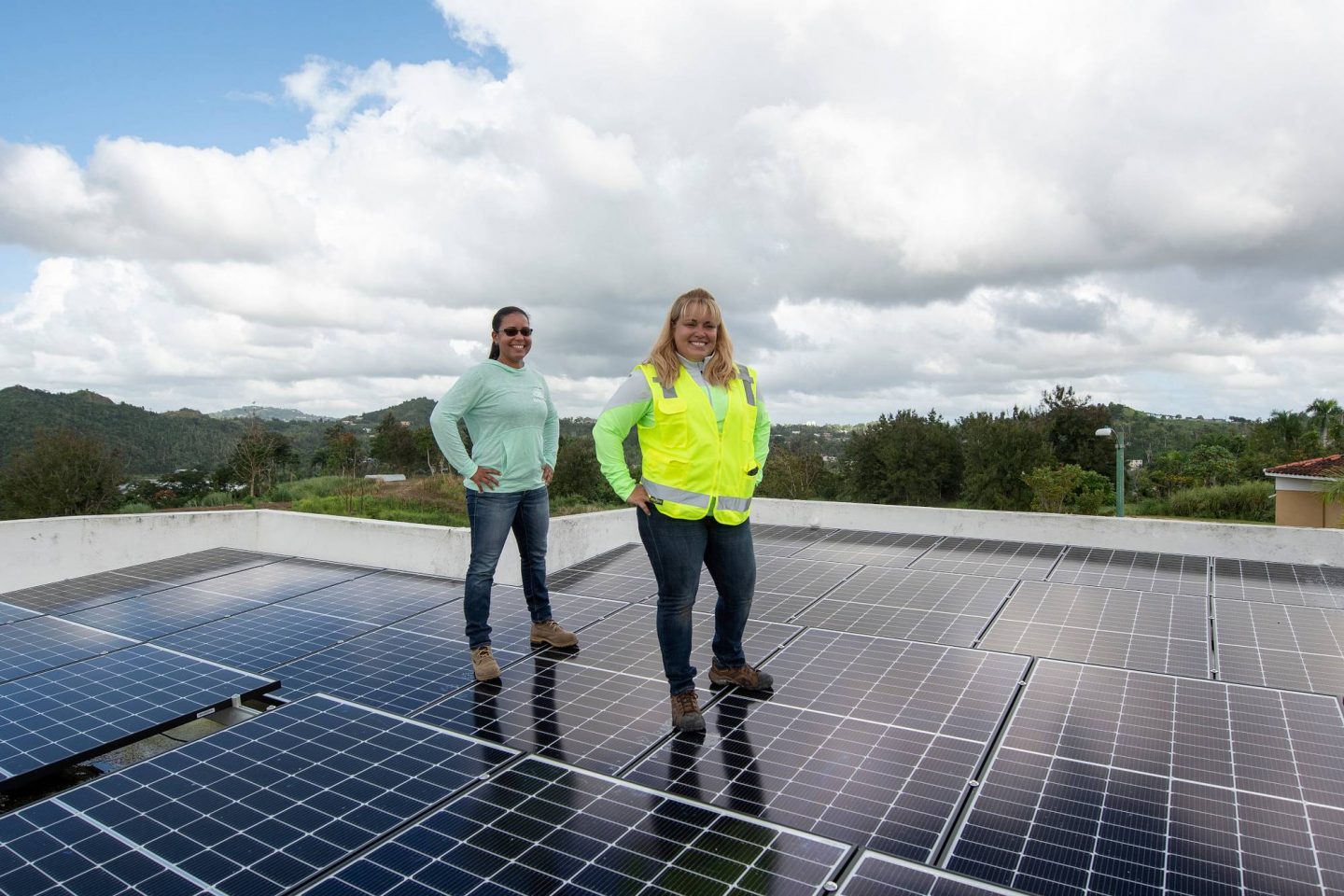 Founded in 2016 by Chelsea Clinton and the Clinton Climate Initiative, the Women in Renewable Energy (WIRE) Network is a professional development group for women working in energy in island nations.
We're leading efforts to boost the presence of women leaders on islands. Since its founding, more than 560 individuals from more than 60 countries have joined the network.
Approach
Women around the world are disproportionately impacted by climate change. Additionally, women make up only 32% of the renewable energy industry globally. This challenge stems from a range of issues including gender disparities in science, technology, engineering, and math (STEM) programs, limited professional networks and mentoring opportunities, lack of career mobility, and wage inequality. We work to eliminate barriers to entry and career advancement in sustainable energy through:
1

Mentorship

We create mentoring relationships between women in mid- and senior-career positions. Through this two-year program, mentors and mentees meet one-on-one every month and as a cohort every six weeks. Participants are also provided with resources to support their learning and career advancement.

2

Commitments to Action

Mentees and mentors are encouraged to fulfill a Commitment to Action – a new, specific, and measurable project that addresses a challenge within the nexus of gender and energy in their own communities. Past commitments have helped distribute LED lightbulbs to female-headed households and promoted engineering at all-girls schools.

3

Technical skills and thought leadership

Members receive a wide variety of technical training materials and access to webinars and in-person training sessions throughout the year. Additionally, the WIRE Network supports the coordination of all-women panels at regional and international energy conferences.

4

Strategic partnerships

We partner with regional and international organizations, such as Sustainable Energy for All (SEforALL) and the Caribbean Electric Utility Services Corporation (CARILEC) to jointly progress and advocate for gender equality, ensure active women's participation in the renewable energy space, and to work towards the achievement of UN's Sustainable Development Goal 7 in line with the Paris Agreement.

5

Raising awareness

We advance women's leadership by raising awareness around relevant issues and highlighting outstanding women leaders. Our members have been featured in a variety of international outlets, including Forbes Magazine, and at industry conferences hosted around the world.