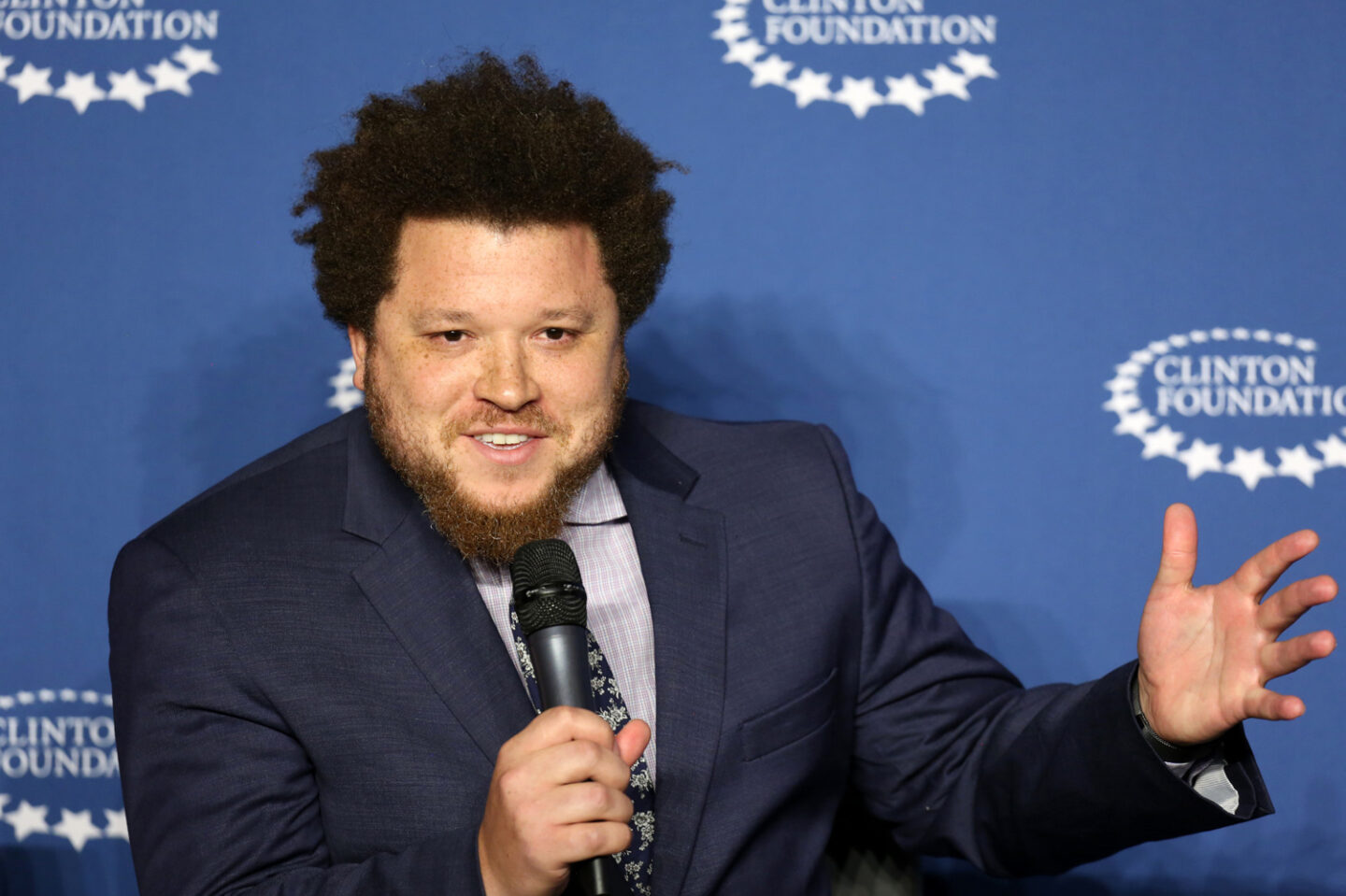 CGI Action Network on Inclusive Economic Recovery
Creating partnerships to advance an inclusive economic recovery in the United States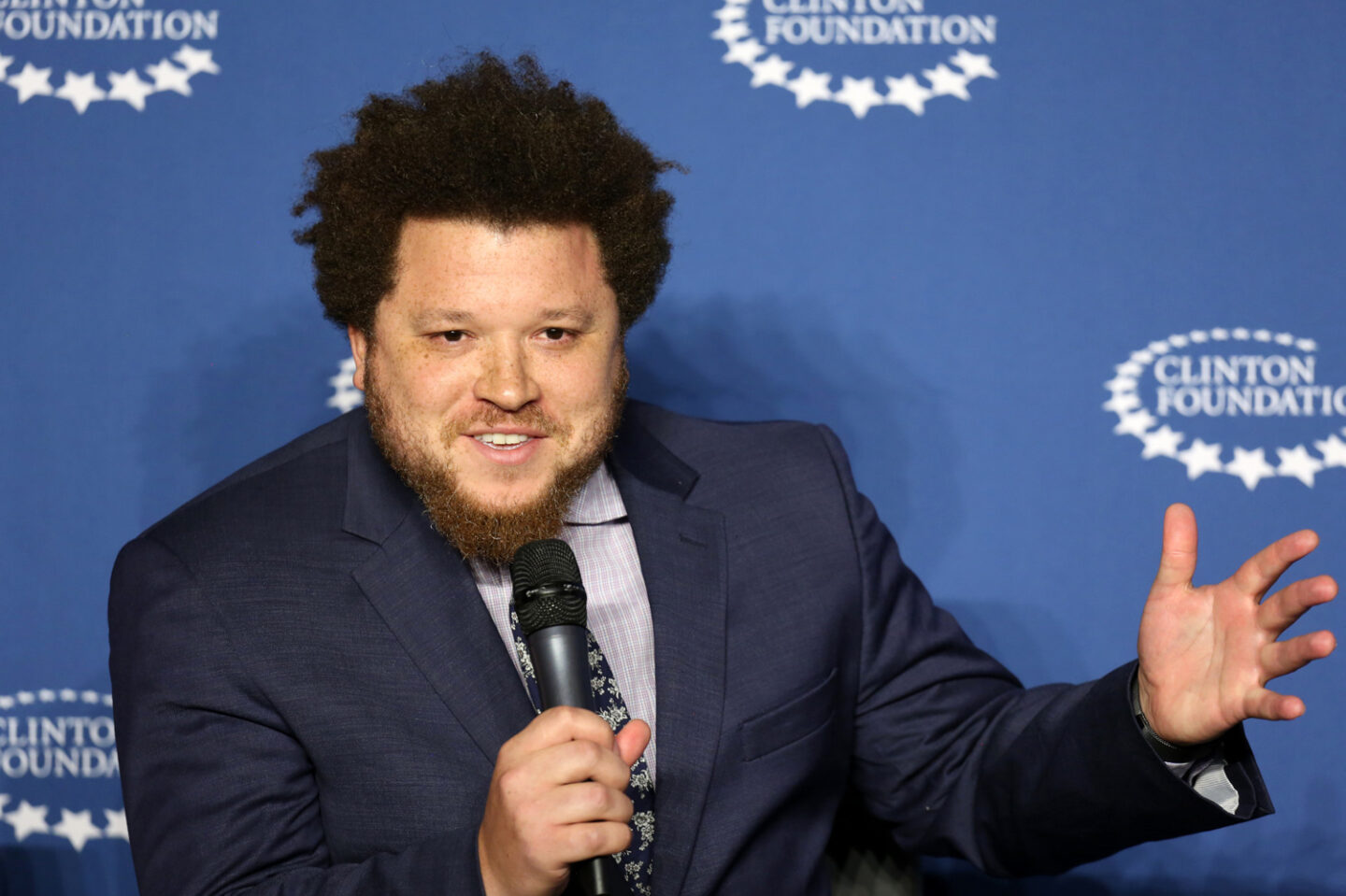 The economic challenges facing the United States in the era of COVID-19 are varied and interconnected, requiring complex solutions and the participation of leaders across all sectors. To address the longstanding disparities that were exposed and exacerbated by the pandemic and drive solutions to create a more equitable and inclusive recovery, the Clinton Global Initiative (CGI) launched a CGI Action Network on Inclusive Economic Recovery.
Turning Ideas Into Action
The CGI Action Network on Inclusive Economic Recovery builds upon the impact of CGI America, which brought together leaders in business, government, and civil society to generate and implement commitments to address economic recovery in the United States.
Building on the legacy of President Clinton and the model of the CGI Action Network on Post-Disaster Recovery, the CGI Action Network on Inclusive Economic Recovery will bring together U.S. leaders from the public sector, private sector, and civil society to develop solutions that encourage economic growth and stability for all Americans. To date, members of the Action Network have launched 7 Commitments to Action aimed to support inclusive economic recovery.In addition, CGI has convened around topics including Affordable Housing, Small Businesses, CDFIs, and the Future of Work.
1

Identify and elevate

industry and community leaders along with the solutions and approaches they are developing that can be scaled and replicated to help achieve inclusive economic recovery.

2

Build a cross-sector convening platform

to drive engagement and collaboration among a highly curated network of leading experts and practitioners.

3

Reach a wide audience

of decision-makers, influencers, and civil society with impactful, action- oriented programming to shape the narrative around complex issues and solutions related to an inclusive economic recovery.

4

Encourage and support

the development of tangible projects and partnerships — through CGI Commitments to Action and other means — to help close the racial health, wealth, and opportunity gaps in the United States.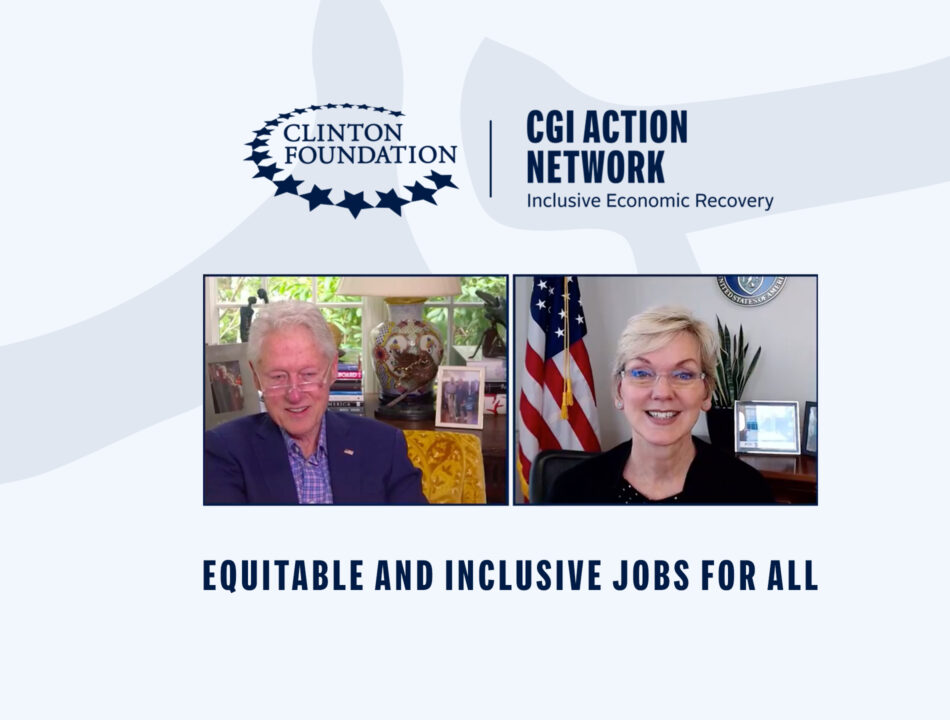 Expanding the future of work today
The wide-ranging and deep impacts of COVID-19 on America's workforce has exposed and exacerbated systemic inequities in American society that existed long before the pandemic. Watch President Bill Clinton and Secretary Jennifer M. Granholm, U.S. Department of Energy discuss how we can collectively build a future that provides an equitable and inclusive economy for all.
Watch the event