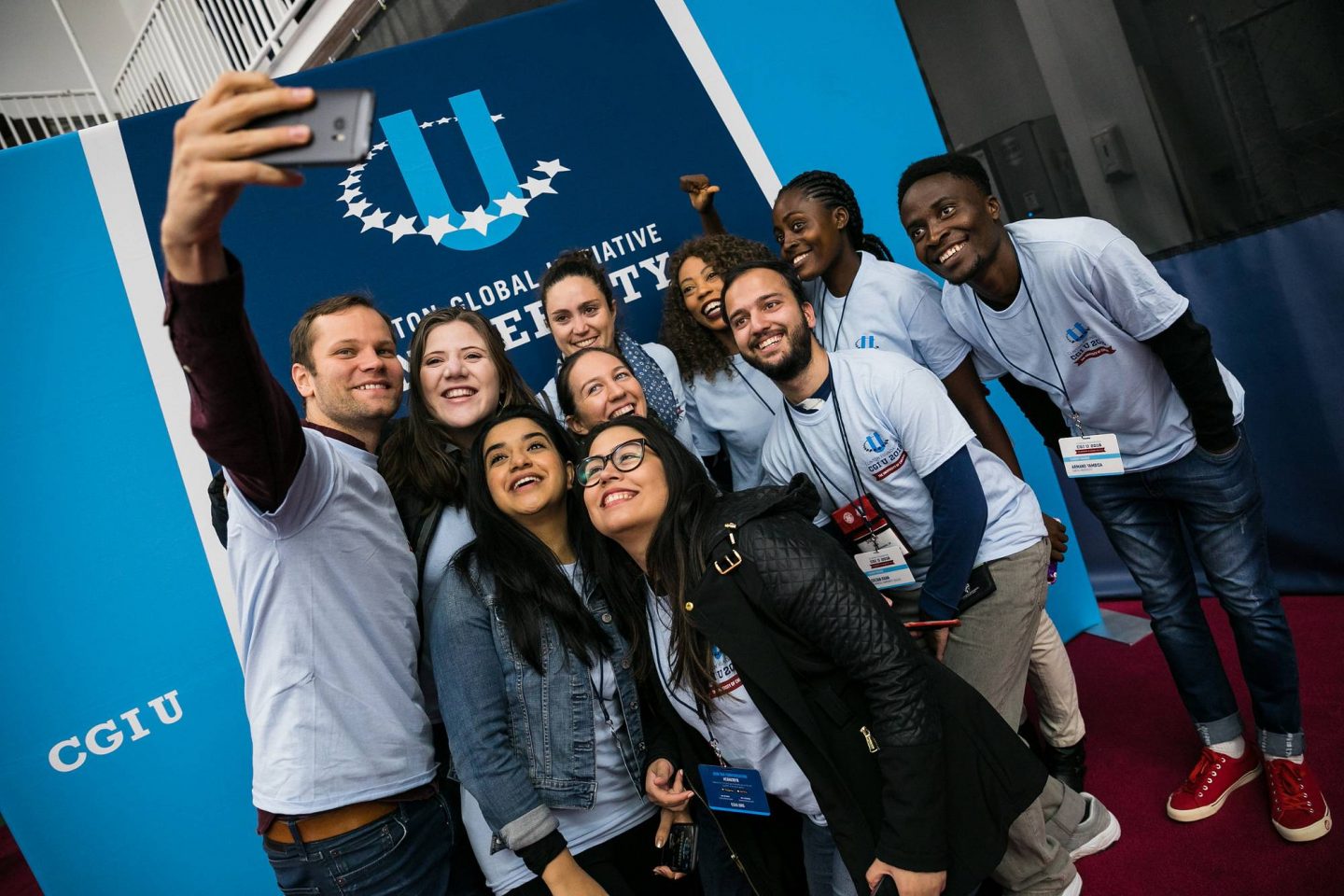 Year-Round Program
Inspiring the next generation of student leaders and global innovators to tackle pressing challenges in their communities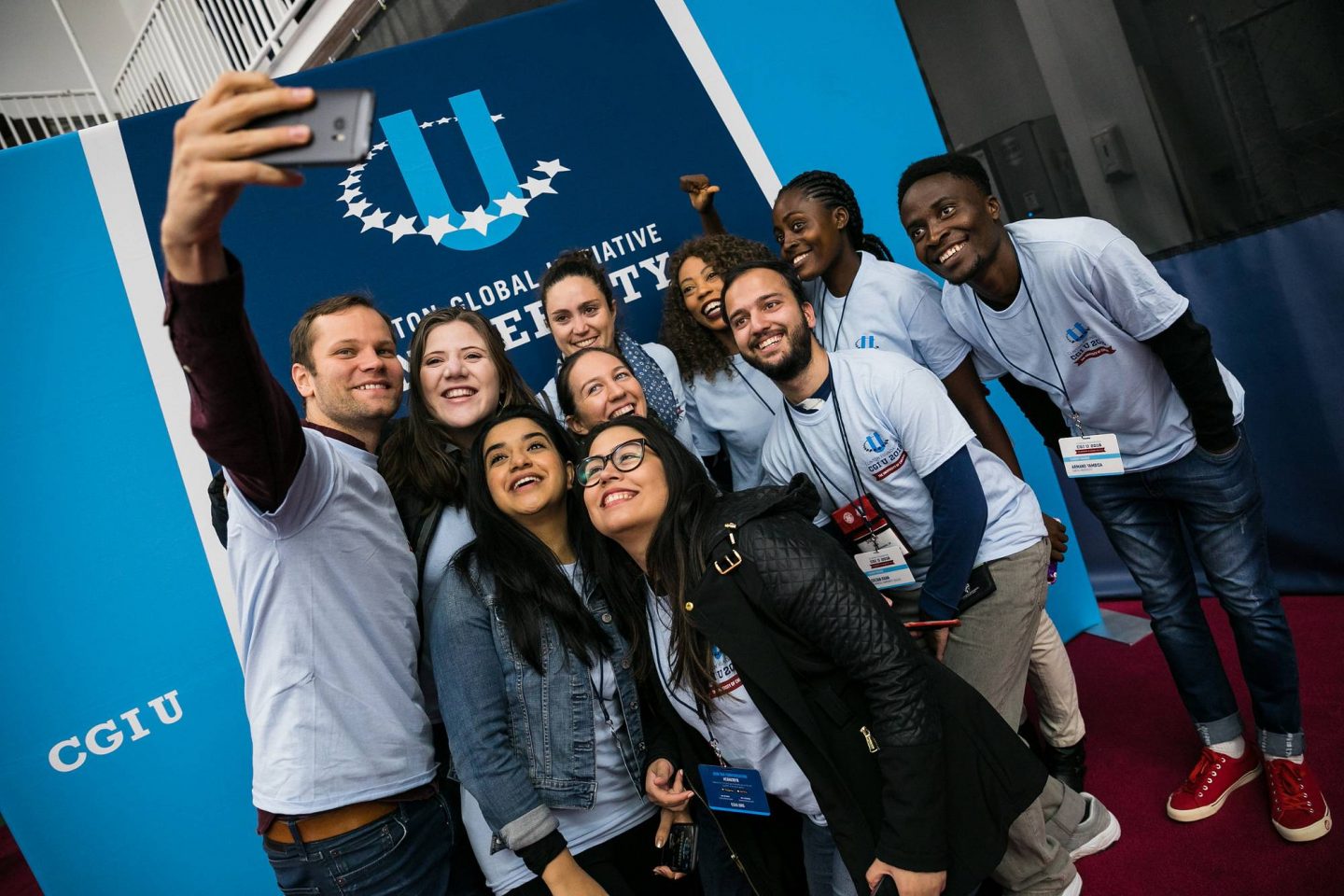 The Clinton Global Initiative University (CGI U) is a year-round program that helps develop the next generation of leaders and social entrepreneurs, by providing accepted undergraduate and graduate students with training and mentorship opportunities, access to a wide range of international experts and change agents, and networking and events with their peers.
There is no cost to participate in the CGI U program but all prospective students must submit an application. The CGI U application process is highly selective, and to be considered, students need to make a commitment to take action on a major issue. This pledge – called a Commitment to Action – takes the form of a new, specific, and measurable plan to solve an issue identified on a college campus, within a local community, or a pressing national or global challenge.
The CGI U 2022 and Verizon Forward for Good Applications have now closed. For those who submitted an application, you can expect to hear from our team about your application status in early March.
Program Offerings
Once accepted, students receive access to CGI U's program offerings, which include:
1

Commitment to Action curriculum

that expands on the Commitment to Action model on how to ideate, design, implement and evaluate a social impact project, leveraging the expertise and thought leadership of both CGI U and the Clinton Foundation.

2

personalized mentorship

where every accepted student is paired with a CGI U Commitment Mentor. Commitment Mentors are CGI U alumni who work with students to refine their social impact projects, prepare for networking opportunities, and engage with the curriculum.

3

Access to funding streams

including tech challenges, pitch competitions, direct travel assistance to attend CGI U's in-person annual meeting, and curated information on fellowships with funding opportunities.

4

student engagement events

including CGI U's annual meeting, which convenes hundreds of student commitment-makers, alumni, university representatives, topic experts, and high-profile individuals and is hosted by President Bill Clinton and Chelsea Clinton.

5

Access to expertise

from thought leaders and changemakers at CGI U and across the Clinton Foundation