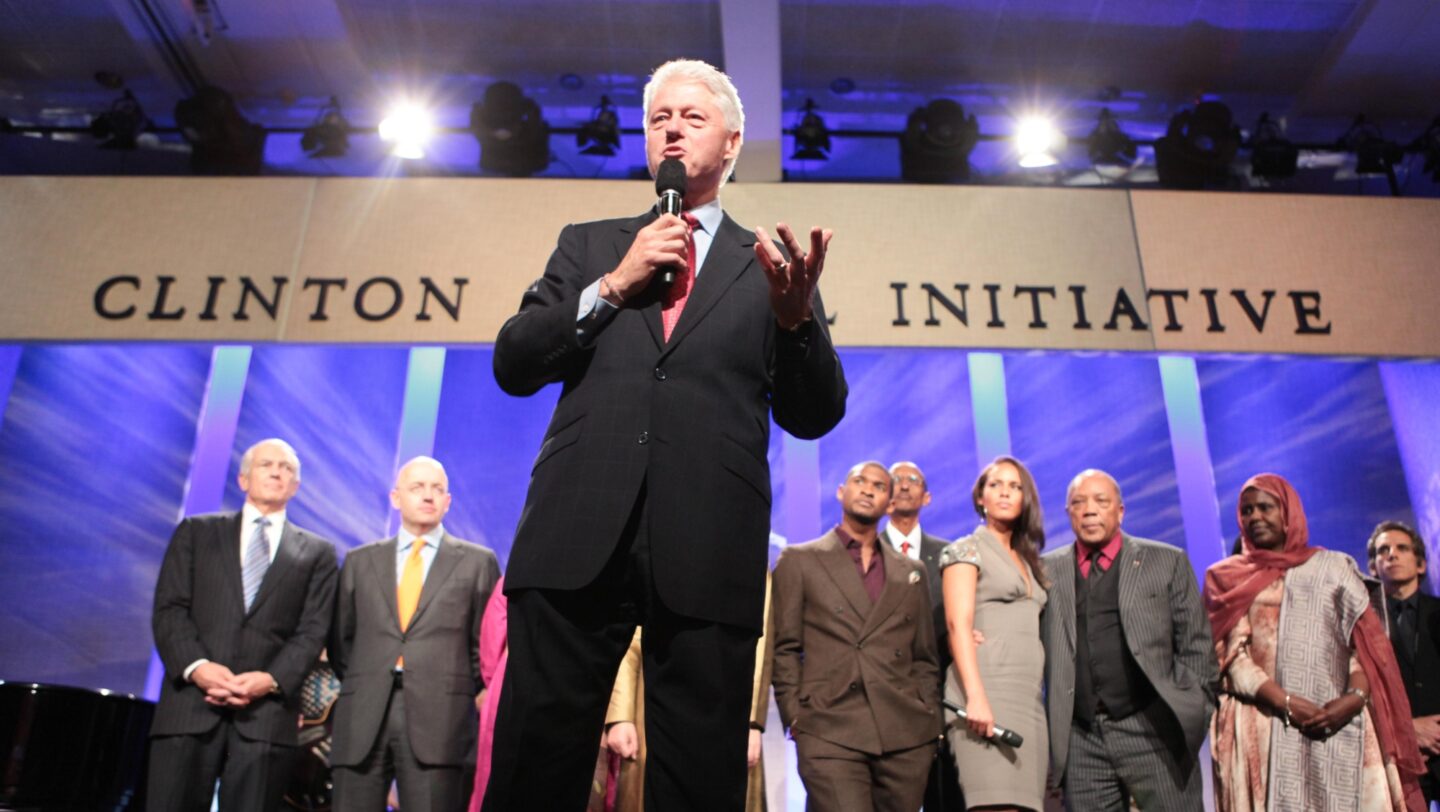 Be Part of the Next Chapter
This September, we are calling on established and emerging global leaders to come together and take action on the world's most pressing challenges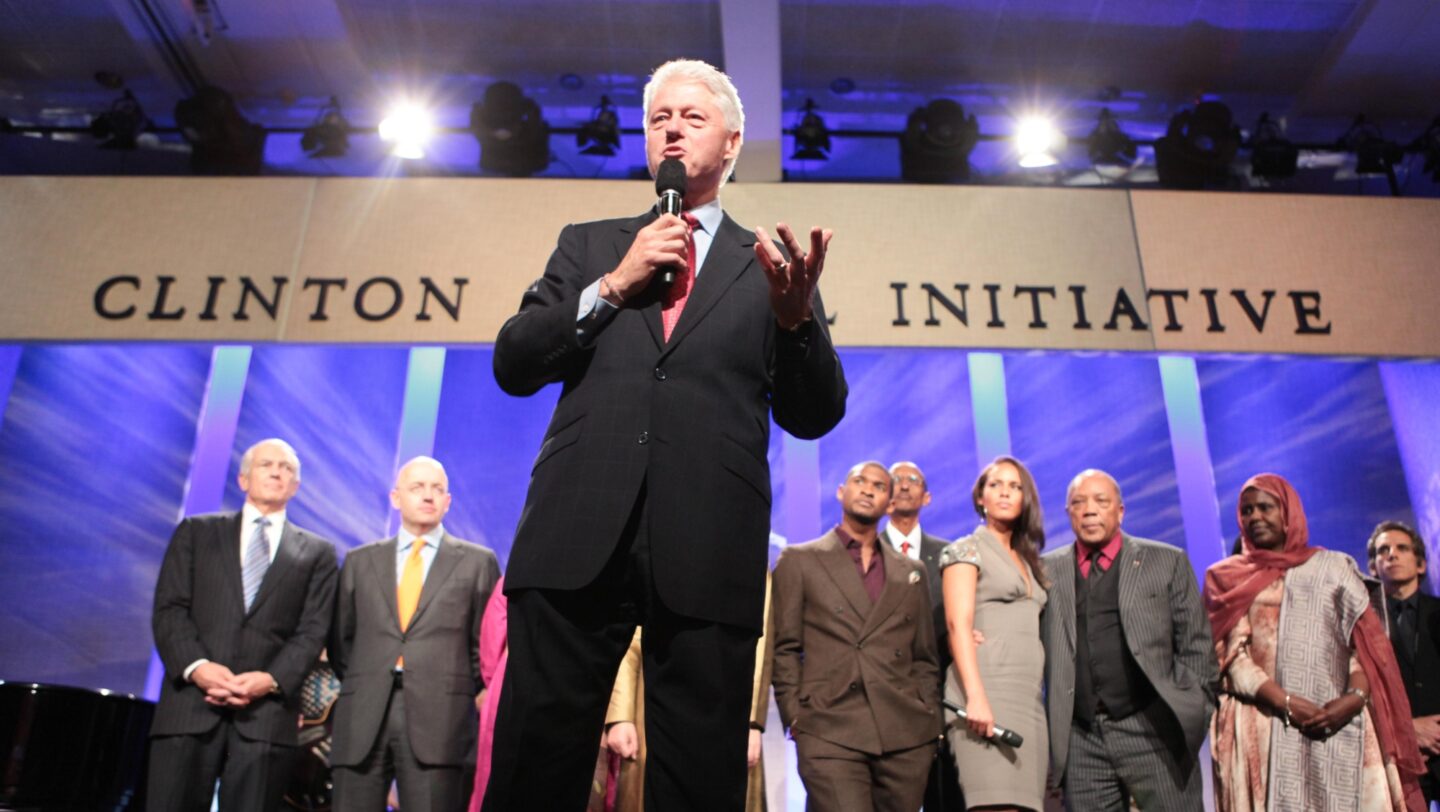 President Bill Clinton, Secretary Hillary Rodham Clinton, and Chelsea Clinton invite you to be part of the next chapter — one defined by cooperation, progress, and action.
For the first time since 2016, we are bringing together established and emerging global leaders in New York City on September 19-20, 2022 to take action and address the world's most pressing challenges.
JOIN A LEADING COMMUNITY OF DOERS
The Clinton Global Initiative (CGI) convenes, connects, and catalyzes global and emerging leaders to create and implement solutions to the world's most pressing challenges. Through its unique model, CGI supports partners in developing Commitments to Action — new, specific, and measurable actions within climate resilience, health equity, and inclusive economic recovery and growth.
This September, CGI will convene alongside the United Nations General Assembly for the first time since 2016. During this meeting, more than 1,000 attendees will come together to drive action and elevate solutions.
1

Knowledge-Sharing

One-of-a-kind insights from a wide range of experts, including sessions curated and moderated by President Clinton, Secretary Clinton, and Chelsea Clinton

2

Connections

Opportunities to connect with a wide-range of U.S. and international partners, including leaders in the public and private sectors, as well as civil society

3

Visibility

A platform to spotlight and announce new projects to a global audience

4

Support

Technical assistance from CGI on the creation of and roadmap to success for your Commitment to Action

5

Networking

Hybrid meeting technologies that provide multiple ways for attendees to network with established and emerging leaders
Turning Ideas Into Action
Join US
Join us for the CGI September 2022 meeting. President Clinton, Secretary Clinton, Chelsea Clinton, and a community of doers from a broad section of society — from business to philanthropy, government to grassroots activists, Heads of State to household names — will come together to commit to take action.
The program will include high-level plenaries, interactive featured sessions, in-depth small group discussions, sponsor-hosted events, and networking and showcasing opportunities.
Make a commitment to action
CGI helps partners connect, collaborate, and develop Commitments to Action: new, specific, and measurable projects that address pressing global challenges. Since 2005, more than 3,700 commitments improving the lives of over 435 million people in over 180 countries have been made through CGI.
A History of Partnership
CGI has forged meaningful cross-sector partnerships with hundreds of Fortune 500 companies, private foundations, governments, multilateral organizations, and civil society to drive action.
By convening cross-sectoral organizations, elevating pioneering solutions, and supporting on-the-ground leaders, we have the chance to build a more inclusive, prosperous, and resilient economy.

Shamina Singh, Founder and President, Mastercard Center for Inclusive Growth